Orange Whipped Cream Cake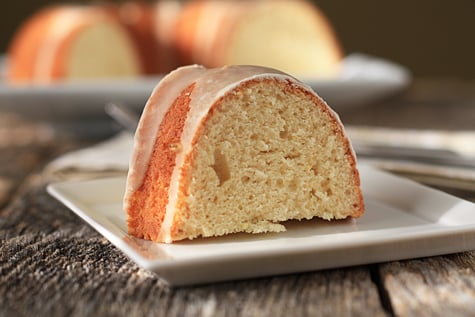 If you read my previous post for Orange Cupcakes, you may recall me saying that it is freezing here in Ohio. This arctic chill has me baking with citrus and yearning for summer. Today's recipe is from Rose Levy Beranbaum's new book, Rose's Heavenly Cakes. I adapted it slightly (see my notes at the bottom of the recipe) to appeal to my mood and the results were quite splendid. This cake really hit the spot on a frigid, 16 degree day…it was moist, flavorful and the perfect snack with a cup of hot tea! I will get to the recipe in a sec, but first I want to discuss the book. It sat unopened on my counter for weeks, but once I opened it, I could not put it down. A couple of things that I love about Rose's new book are that the recipes give volume and weight measurements and the simplistic photography is quite stunning. There is a vast array of fabulous recipes that I cannot wait to bake and taste! If you haven't checked out this book, definitely do so, it's has great buzz! If you want to win a copy, leave a comment on this post answering this question:
Describe the best cake you have ever tasted…you get bonus points for linking a recipe!
The Details…
1.) Open to U.S.A. residents only.
2.) One winner will be chosen on 2/5/10 by using random.org.
3.) Make sure that I have a way to contact you when you leave a comment; either through your blog or an email.
4.) One comment per person, please.
5.) I will contact the winner via email or commenting on their winner's site.
6.) You have until 2/8/10 to claim the prize, or I will have to choose another winner.
7.) Book will be sent via USPS Media Mail.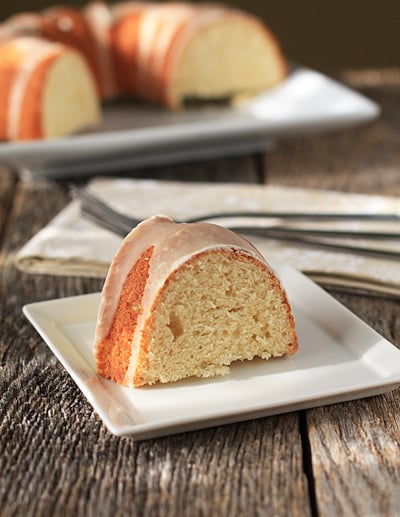 Orange Whipped Cream Cake
Ingredients:
2 1/4 cups Cake Flour or all-purpose flour, sifted
2 teaspoons Baking powder
3/4 teaspoon Salt
1 1/2 cups Heavy cream
3 large eggs, at room temperature
1 teaspoon Pure vanilla extract
1 cup plus tablespoons Superfine sugar
Directions:
Special Equipment
One 10-cup fluted metal tube pan, coated with baking spray with flour
Preheat the Oven
Twenty minutes or more before baking, set an oven rack in the lower third of the oven and preheat the oven to 375°F/190°C (350°F/175°C if using a dark pan).
Mix the Dry Ingredients
In a medium bowl, whisk together the cake flour, baking powder, and salt and then sift them together to make the mixture easier to incorporate.
Mix the Liquid Ingredients
In the bowl of a stand mixer fitted with the whisk beater, whip the cream, starting on low speed, gradually raising the speed to medium-high as it thickens, until stiff peaks form when the beater is raised.
In a medium bowl, whisk the eggs and vanilla just until lightly combined. On medium-high speed, gradually beat the egg mixture into the whipped cream. The mixture will thicken into mayonnaise consistency (unless high-butterfat cream is used). Gradually beat in the sugar. It should take about 30 seconds to incorporate it.
Make the Batter
Add half the flour mixture to the cream mixture and, with a large silicone spatula, stir and fold in the flour until most of it disappears. Add the rest of the flour mixture and continue folding and mixing until all traces of flour have disappeared. Using a silicone spatula or spoon, scrape the batter into the prepared pan. Run a small metal spatula or dull knife blade through the batter to prevent large air bubbles, avoiding the bottom of the pan. Smooth the surface evenly with a small metal spatula.
Bake the Cake
Bake for 25 to 35 minutes, or until a wooden toothpick inserted between the tube and the side comes out completely clean and the cake springs back when pressed lightly in the center. The cake should start to shrink from the sides of the pan only after removal from the oven.
Cool and Unmold the Cake
Let the cake cool in the pan on a wire rack for 10 minutes. With a small metal spatula, loosen the top edges of the cake and invert the cake onto a wire rack that has been coated lightly with nonstick cooking spray. Cool completely. The cake requires no adornment, but I love to serve it with a light dusting of powdered sugar or a large dollop of lightly sweetened Whipped Cream (page 115).
Notes:
Rose's Notes: Do not chill the bowl and beaters for the heavy cream because the eggs will not emulsify as readily if the whipped cream is too cold.
My Notes: I added the zest of one orange and 1/2 teaspoon of pure orange extract to the batter. I also made a quick glaze of confectioners' sugar and orange juice. This glaze was poured over the cooled cake.
All images and text ©
Follow Jamie on Instagram. We love to see what you're baking from MBA! Be sure to tag @jamiemba and use the hashtag #mbarecipes!
[pinit]
This post may contain affiliate links. We are a participant in the Amazon Services LLC Associates Program, an affiliate advertising program designed to provide a means for us to earn fees by linking to Amazon.com and affiliated sites.