JELL-O CREATIONS OREO Dirt Cups are about the cutest thing you ever did make with your kid. And one of the easiest!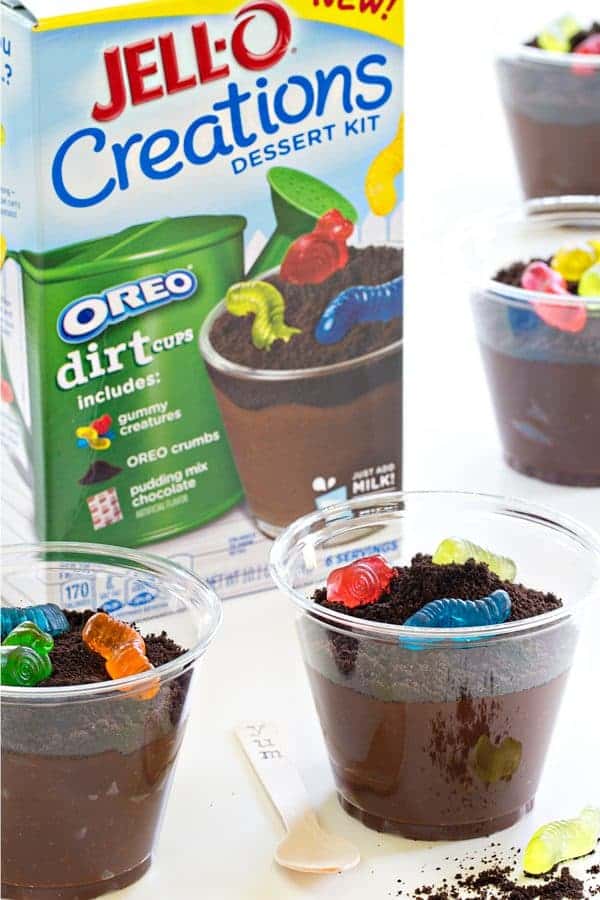 This is a sponsored post on behalf of JELL-O CREATIONS/Kraft Heinz Foods. As always, all opinions are my own. Thank you for continuing to support the brands that make My Baking Addiction possible.
You guys know it's been a priority for me to have Elle in the kitchen with me since she was a tiny babe. Some of my favorite memories are from when she still couldn't even sit up, but was there in her bouncer next to me, watching me whisk away at some new creation. Her little blue eyes so intent on Mama's task.
I wanted her to see me being passionate at something – hoping that a little of the joy that comes from being in the kitchen might rub off on her.
Now that she's almost two and a half, I think we can say it worked. She absolutely adores hanging out with both Eric and me in the kitchen, helping crack eggs, stir, whisk, and taste to her heart's content.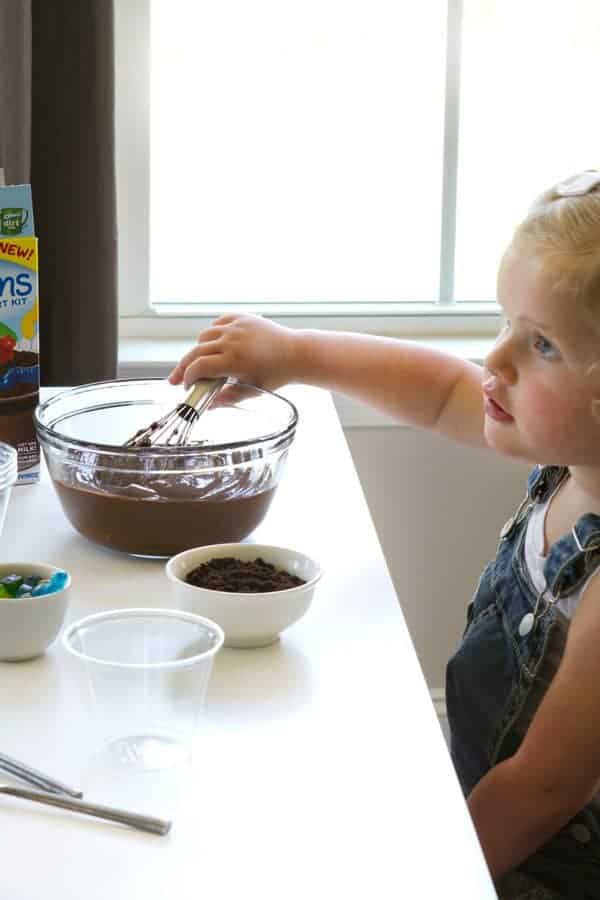 But sometimes, I want to do something just for her. So occasionally we make pancakes just because. She knows all the ingredients, and can basically make them herself.
And then, the last time I was at the store, I grabbed these new JELL-O CREATIONS OREO Dirt Cups. Something right at Elle's speed. Something she'd LOVE, that we can make just because. Mix, layer, top – that's it!
Everything you need is one box – the pudding mix, the cookie crumbs and even the gummies! You just add milk and cups.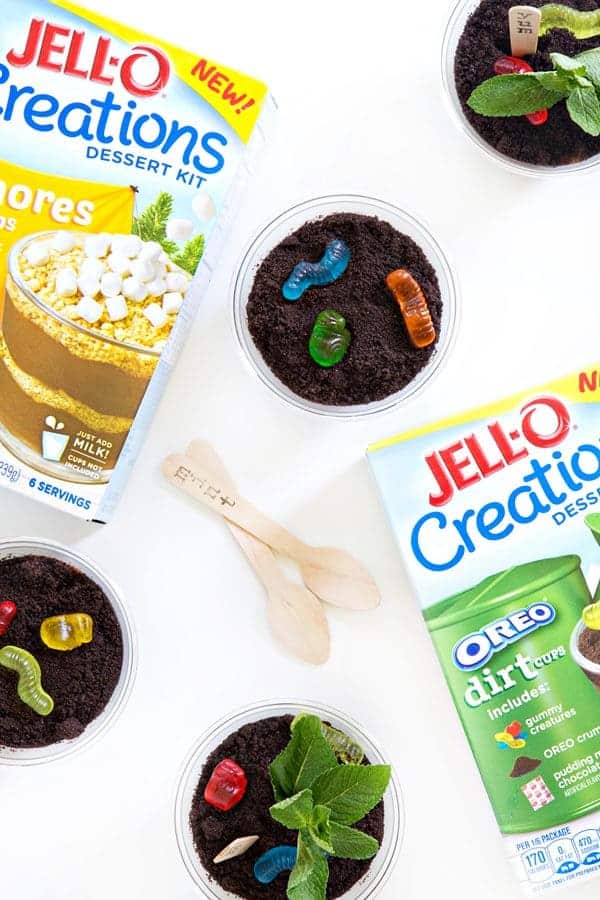 I went with the OREO Dirt Cups because I adore gummy candy. I think I've mentioned it before, but when it comes to candy, there's nothing that tops sweet gummies for me.
Also, when I was pregnant with Elle, other than S'mores, I craved chocolate pudding. Dark, milk or white, chocolate pudding is where it was at. I ate at least one little pot a day, and if I'm truly honest with you, it was usually more like two. It only makes sense that Elle loves chocolate pudding too.
When I showed her the box for these JELL-O CREATIONS, she got adorably excited. I didn't make her wait – we got into the kitchen right then and there to make them up.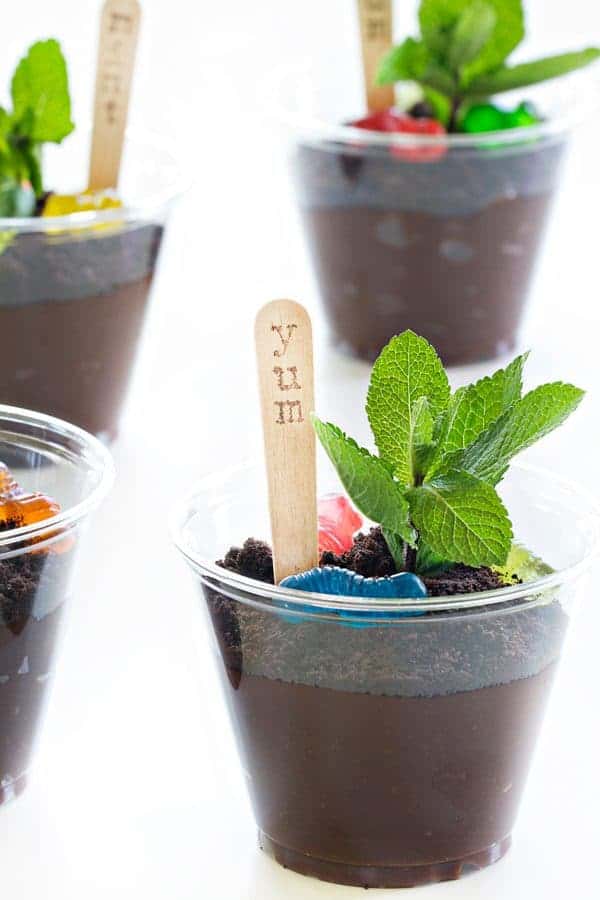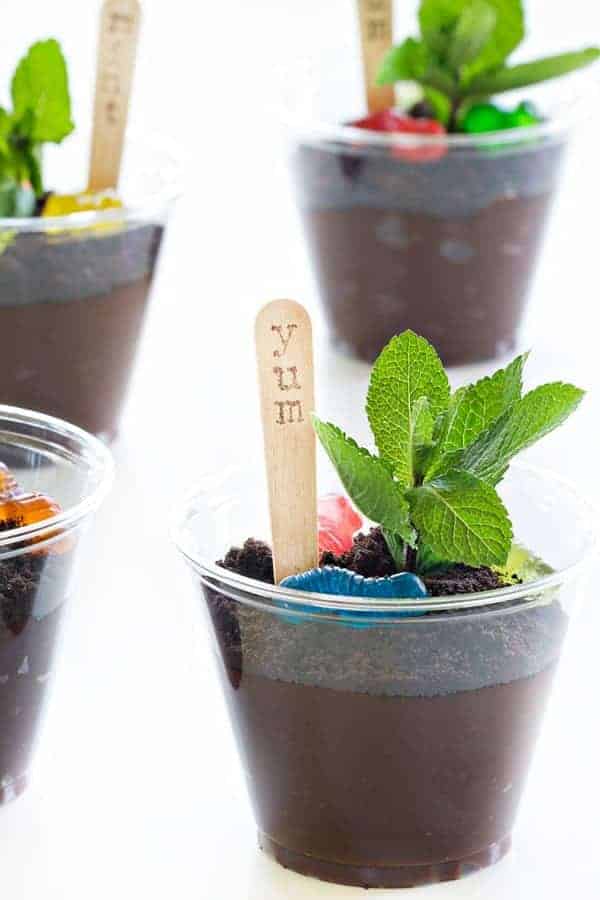 You can even get creative by finding different ways to display your creations. We added in cute, stamped wooden spoons and sprigs of mint to create little garden pots. Share your creations by using the hashtag #JELLOcreations.
They are the sweetest little treat, and they whip together so quickly and easily. Perfect for little hands that might also be impatient hands. From start to finish, these OREO Dirt Cups took us exactly 10 minutes. We were snacking on them before Elle even had time to realize she hadn't played with a Peppa Pig toy in at least half an hour. That's saying something.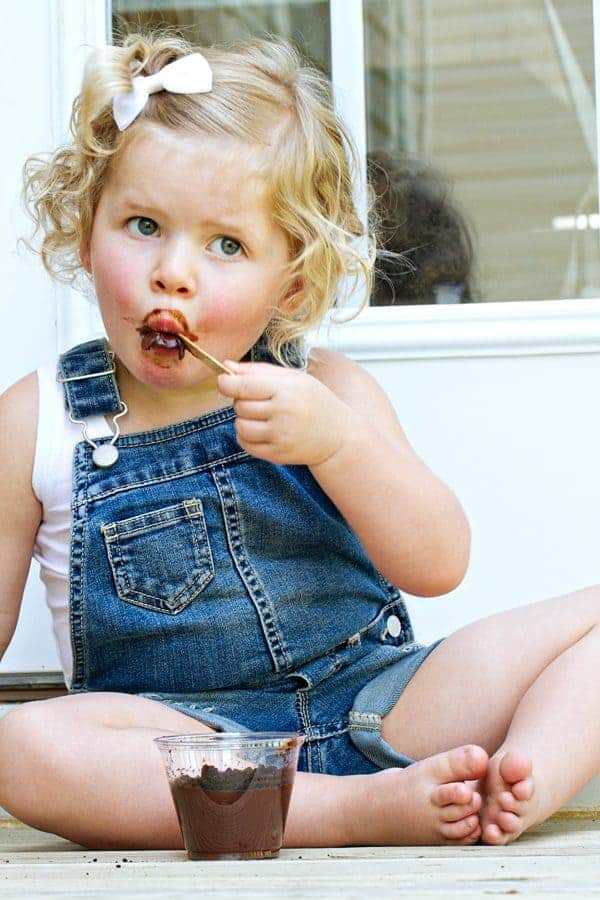 If you'd like to pick up one of these adorable kits for yourself, they come in four varieties; S'mores Cups, Beach Cups, Princess Cups, and the OREO Dirt Cups we made together. JELL-O has even kindly provided an IBOTTA coupon for you to get 75 cents off a kit. You can see just how easy these JELL-O CREATIONS OREO Dirt Cups are from start to finish in this fun video. There's no reason not to try them!