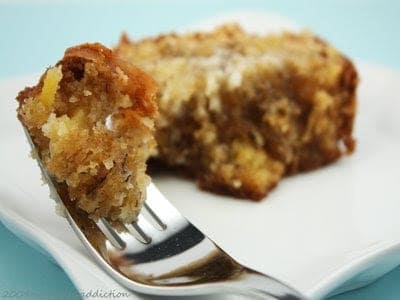 This week's recipe for Mango Bread was chosen by Kelly of Baking with the Boys. Since we are not really mango fans, I decided to go ahead with the TwD recipe and just make some drastic changes! I was actually not going to make this recipe, but since I flubbed last week's tart, I figured I would at least attempt something using the basic ingredients and method from Dorie's recipe and just substitute the mango for other tropical fruits and flavors.
Here is what I did:
1.) I chopped two 8 ounce cans of pineapple and drained them very well; squeezing the juice through cheese cloth.
2.) Folded in 2 mashed bananas and 2/3 cup sweetened flaked coconut.
3.) Added 1 teaspoon of pure vanilla extract.
4.) Baked in mini loaves.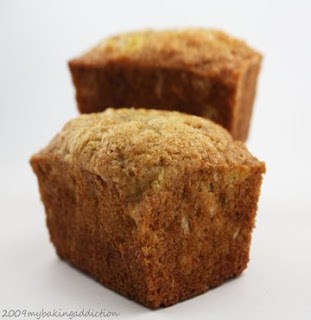 This resulted in some damn good bread, it was a little sweet, so next time I will cut back on the sugar due to the added fruit and coconut. the breadbaked up beautifully in the mini loaf pans and tasted amazing when slathered with a pat of butter! I will definitely make this recipe again! Head over to the TwD site to check out more versions of this tropical treat!
The winner of my Brownie Fun Giveaway is Michelle of Something New is Cooking…Congratulations, Michelle!!!