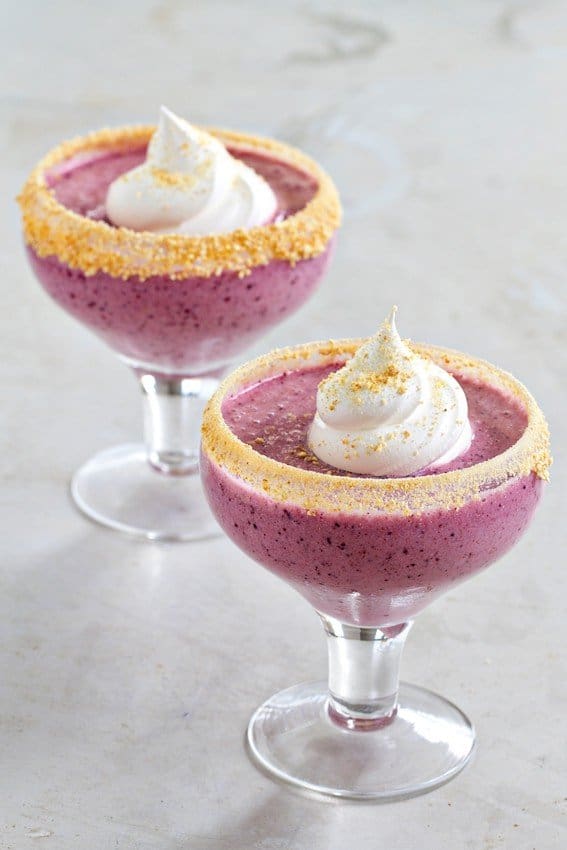 This Plum Pie Daiquiri is dessert in drink form. Sweet and creamy, with just the right amount of boozy goodness from Pearl® Plum Vodka.
If you've been reading MBA for any length of time, you know that I have a difficult time with change, which is why I still drive to Toledo for medical appointments. To some people, driving over an hour and a half for a 15 minute appointment is utter craziness, but to me it's totally normal.
I don't just stop at medical appointments either – I still make the drive to get my hair cut and colored and pick up my favorite store-brand Kroger items, because this girl can't go too long without her favorite tomato bisque or lemon cookies.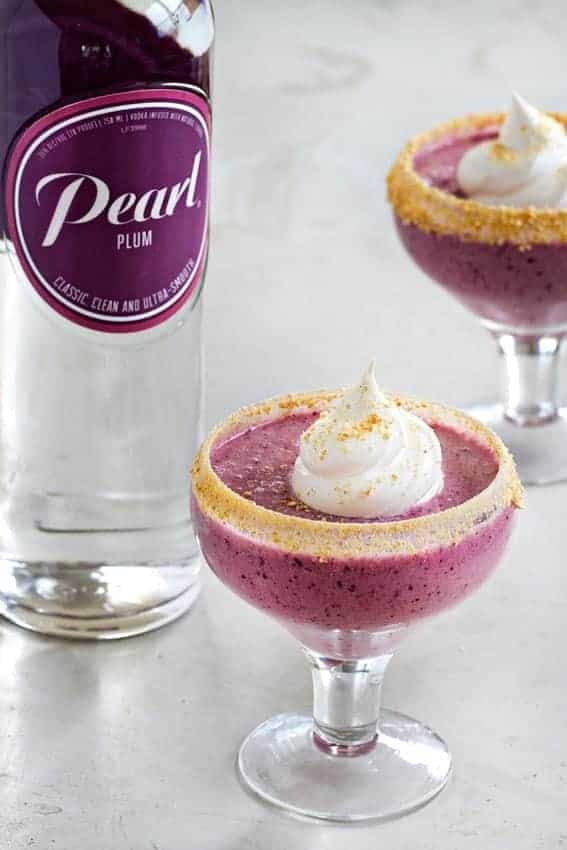 Earlier this week, I was driving in for my yearly check-up and found myself having a full-on jam session while listening to the 90's station on satellite radio. Knowing every word to Gangsta's Paradise 20 years later is something that I'm oddly proud of. After belting it out along to Nirvana, Bel Biv Devoe and so many more, I realized that I have, in fact – become my mother.
Nothing annoyed me more as a kid than listening to her rock out to the oldies station. And now I'm the oldie, jammin' to the 90's station like it's my j-o-b. What is this life?
Another way that I'm like my mama is in our taste in adult beverages. We both prefer them sweet, fruity and with as much frou-frou as possible. Think tiny umbrellas and loads of delicious fruity garnishes. That's why this Plum Pie Daquiri is my new fave, it's loaded with sweet summer plums, ice cream and ultra-smooth Pearl Plum Vodka. And there's a graham cracker crust rim!
Pie in cocktail form is be your new favorite thing. Trust me.
If you totally get my love for dessert cocktails, you'll definitely want to check out this Pineapple Upside Cake Cocktail.
This is a sponsored post on behalf of Pearl® Vodka. Thank you for continuing to support the brands that make My Baking Addiction possible.