Pomegranate Ginger Punch is a goblin brew perfect for your grown-up Halloween party. It packs a delicious punch – pun intended!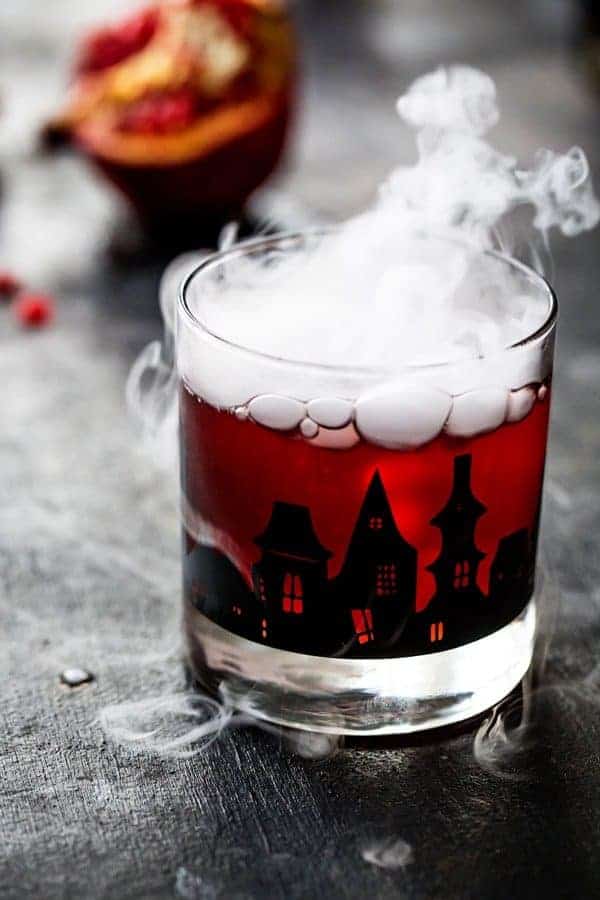 This is a sponsored post on behalf of Everclear. All opinions are my own. Thank you for supporting the brands that continue to make My Baking Addiction possible.
I'm really getting into Halloween this year. I think we're going to go all out again this year, with a huge party for kids and adults alike. Who says kids have to have all the fun, right?
I can't decide if we should do a family costume, or each do our own thing. I think this will largely fall on Elle's shoulders. I'm no fool – there's only so much you can force an opinionated toddler into, and a themed costume for all three of us when all she wants to do is dress up as Doc McStuffins just may not be in the cards. Unless of course we can find adult sized Lambie and Stuffy costumes, then game on.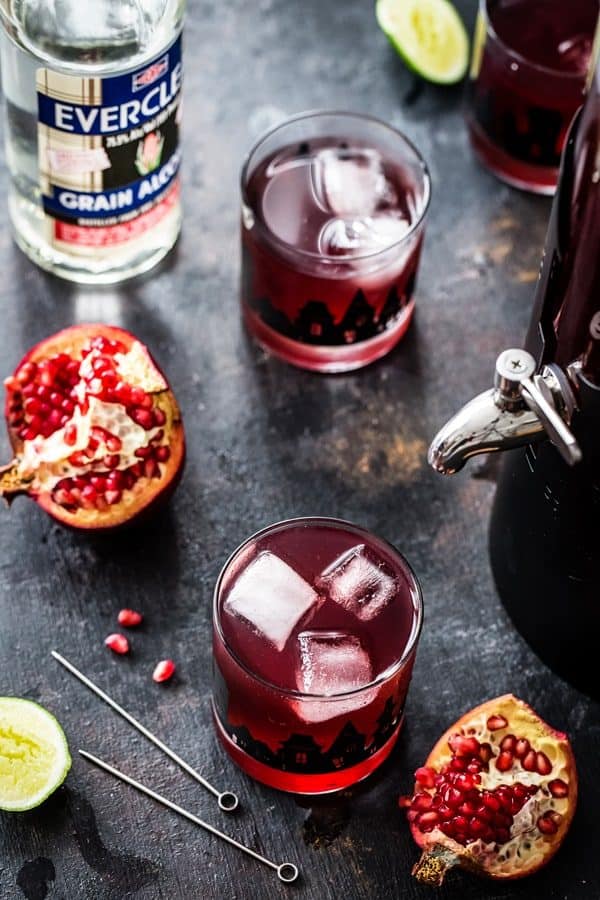 But if I have my way, we're going to get all dolled up, and we're going to have one heck of a party, complete with grown-up cocktails. Trick o' Treat indeed.
I've been playing around lately with Everclear in some fruity punches. Everclear provides a completely neutral profile to pretty much any drink you want to add it to. You might be thinking, "Yo, Jamie, slow your roll, that stuff is strong!", and you'd be right – except that that's the exact point of my experimentation.
When you start with Everclear as the alcoholic base to your drink, you're starting with a blank canvas. It draws out the flavors from things like herbs and lemon peels, and when proofed down correctly, makes for an extremely enjoyable drink.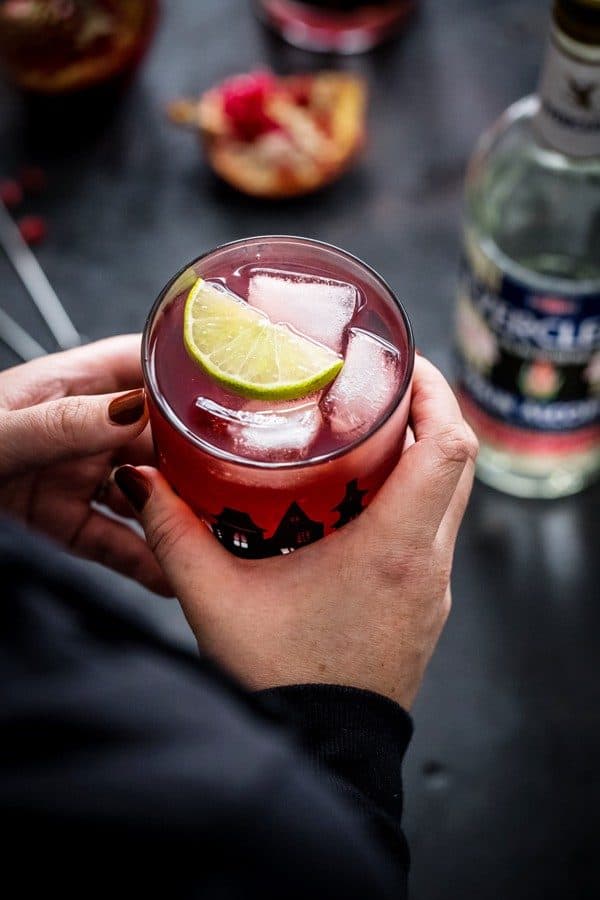 I adore the deep red color of this Pomegranate Ginger Punch. It's spooky, that's for sure. And that sweet flavor is elevated by the bite of ginger, thanks to the Everclear pulling out those botanical flavors and marrying them together.
If you're planning a big, super fun Halloween party, you have to make this punch, and Everclear, part of it. Your guests will love this festive cocktail, and you'll love that you can make up a big batch and serve it up in one big drink dispenser. Mixing individual cocktails is for a dinner party, not the Halloween bash I've got in mind.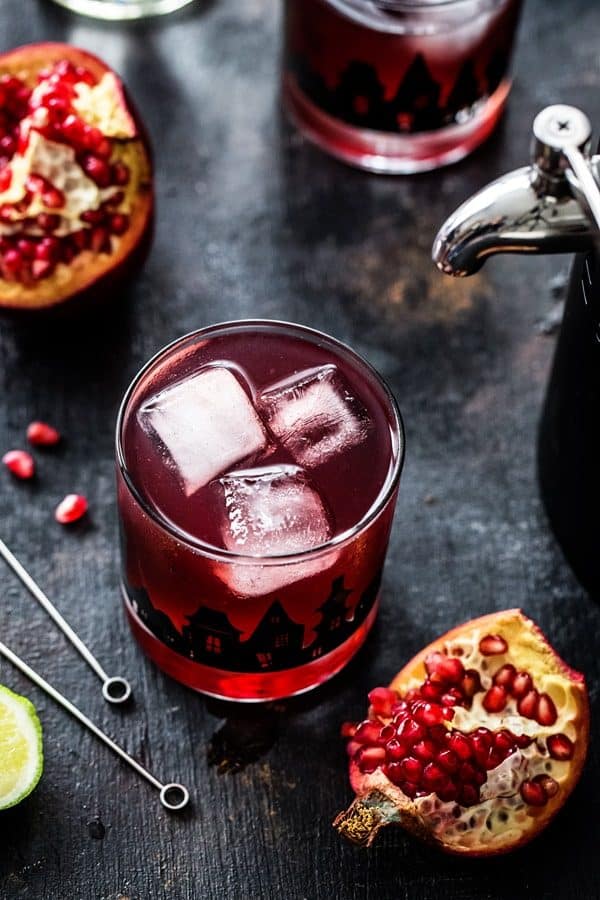 If you're feeling extra spooktacular, add a small chip or two of food-grade dry ice into your cocktails for smokey effect. Just be sure the dry ice dissipates before consuming. Kinda awesome, right? Also, be sure to clearly mark your dispenser and keep this drink out of the hands of the little ones.
And I may just happen to know that a glass of this Pomegranate Ginger Punch goes equally well with a handful of Skittles or a mini Snickers bar. Maybe. Not that I've already been in our Halloween candy stash or anything…