10 Quick and Easy Weeknight Dinners
Looking to spice up your weeknight dinner routine? Try something new and avoid ordering takeout by whipping up one of these quick and easy weeknight dinner recipes!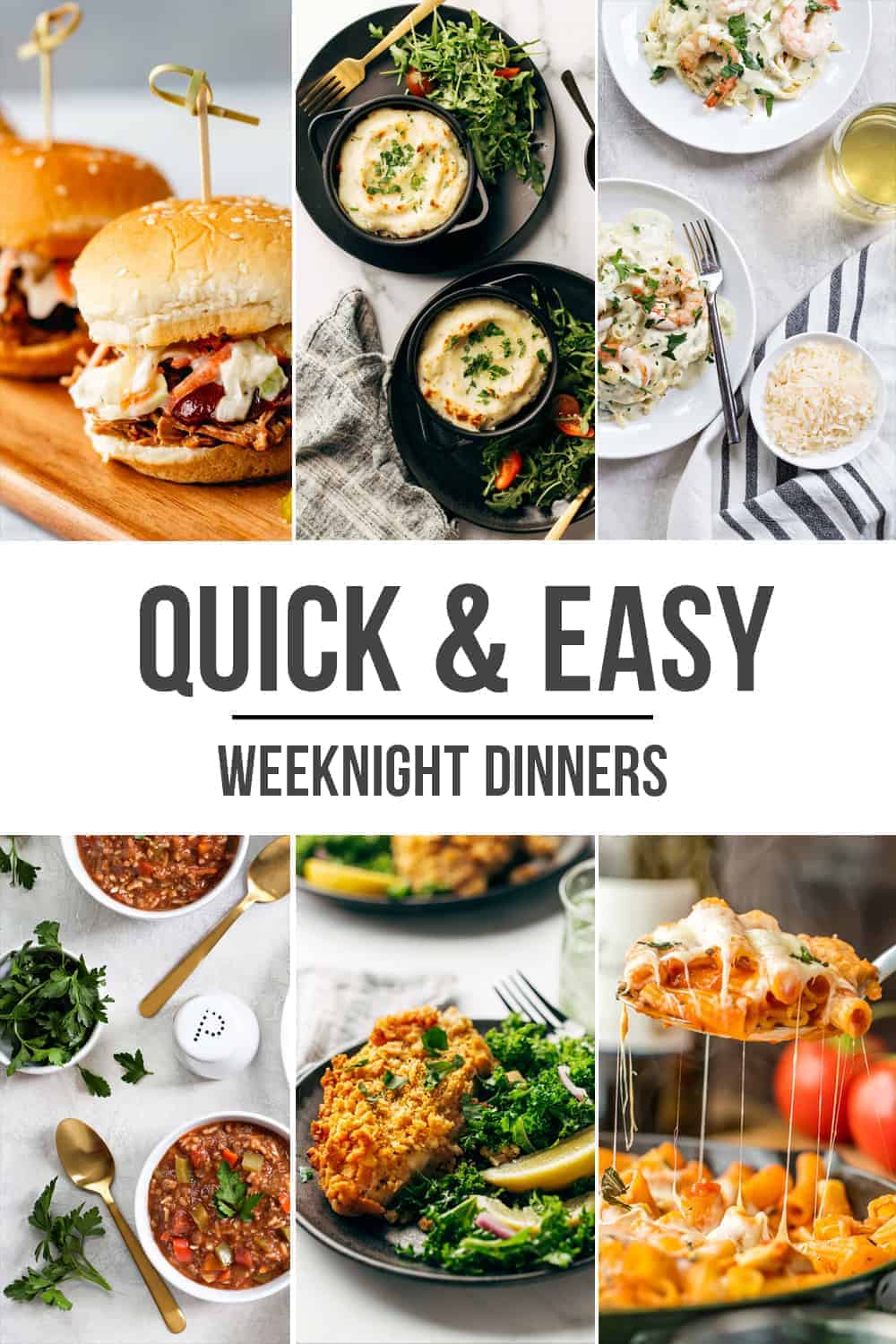 Does anyone else find themselves in a constant weeknight dinner rut?
Whether it's out of habit or sheer laziness, we end up turning to the same 5 things for dinner over and over and over again. Yes, even those of us with recipe blogs struggle with this problem!
I am always having to stop and reset when it comes to our weeknight dinner routine. I want recipes that are kid (and husband) friendly but are also easy to make. After all, mama's busy!
Since I know I can't be the only one who struggles with this, I thought I'd share some of my personal favorite quick and easy weeknight dinner recipes. Try adding these to your dinner rotation – you'll get nothing but thumbs up from your family!

This post may contain affiliate links. We are a participant in the Amazon Services LLC Associates Program, an affiliate advertising program designed to provide a means for us to earn fees by linking to Amazon.com and affiliated sites.