Spring Has Sprung…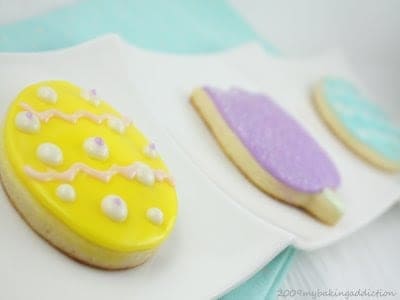 Well it seems the April snow showers have come and gone and the sunshine has rolled in along with warmer temperatures. To celebrate spring and Easter I thought I would whip together some sugar cookies. Well the concept of "whipping" these together was no where to be found in my kitchen yesterday. Some of you know that I am as anal as they come; therefore, the whole frosting process of these cookies literally took hours. In fact, my freaking back hurt from standing in my Uggs for hours on end and my kitchen was a hot mess! Despite the back pain and the disastrous kitchen, I thought these turned out quite cute. The best part of the whole afternoon was that I think I may have finally found my favorite sugar cookie recipe and sugar cookie icing! Seriously if you have never tried these highly rated recipes from allrecipes, do so I am pretty confident you will be as smitten with them as I am! Oh, and if you don't have time for cut outs, try these super easy Sugar Cookie Bars I posted last week! Have a beautiful day and a wonderful Easter!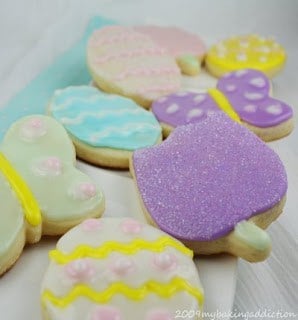 Click on the links for recipes!
Sugar Cookies– I did add a smidgen of lemon extract to this recipe.
Sugar Cookie Icing– This recipe needs more milk, add 1/2 tsp at a time until you get the right consistency

This post may contain affiliate links. We are a participant in the Amazon Services LLC Associates Program, an affiliate advertising program designed to provide a means for us to earn fees by linking to Amazon.com and affiliated sites.