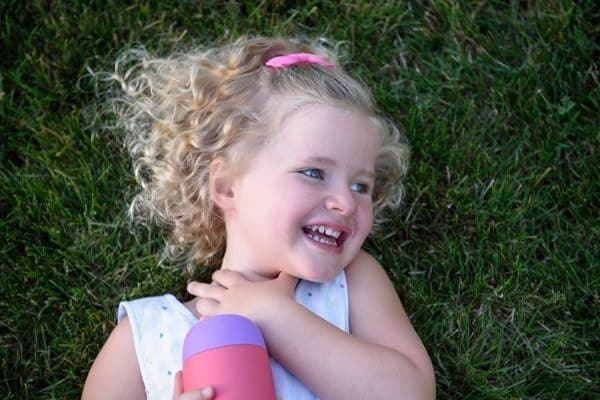 This post is sponsored by Gululu. All opinions are 100% my own.
I'm not sure what the weather is like in your area, but it is downright swampy in Ohio right now. Not that I've ever been in a real swamp, but I imagine it to be hot, humid, damp and full of mosquitos – which is basically an accurate description of our backyard right now.
If there's one thing I am not a fan of, it is sweating, so the fact that I have a toddler that loves to play outside all day has forced me to just deal with the fact that my makeup is melty and my hair is flat by noon. I don't even know why I bother anymore.
We recently purchased a swing set and one of those inflatable water slide / pool combos, so Elle and her friends can hangout in the backyard and be cool as cucumbers while us parents sit on the patio wiping the sweat from our faces and tugging at our clothes to un-stick them from our bodies.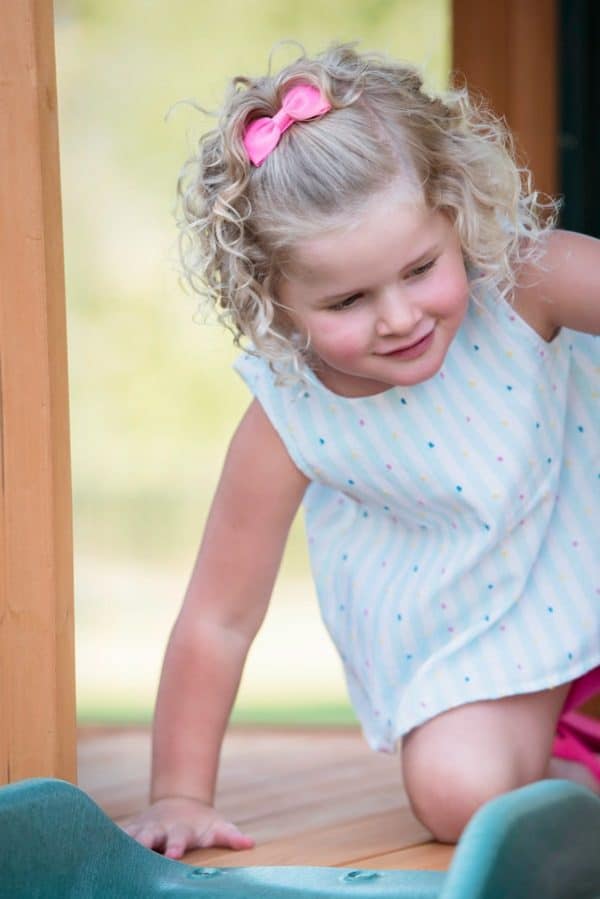 And let me just tell ya, if I were under the 120 pound weight limit for that giant slide, I'd be heading down that thing face first. But under 120 pounds I am not.
Since Elle has become much more active, we've been trying to stress the importance of drinking water and staying hydrated – especially when it's 90 bajillion degrees outside.
Since toddlers cannot hydrate on pink ice pops alone, we've purchased our fair share of cute water bottles with all her favorite characters and whipped up fruity water infusions galore, but nothing really got her on board with drinking enough water throughout the day.
Enter Gululu.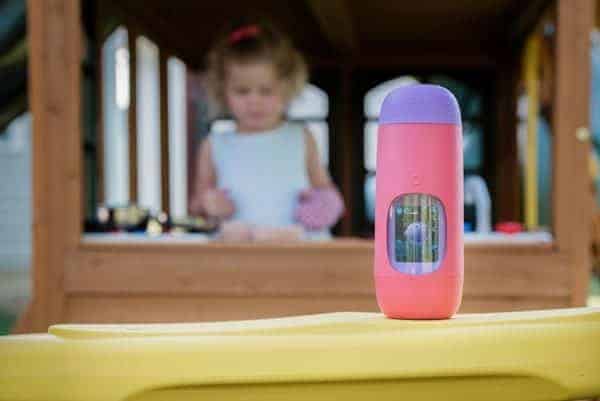 If you haven't heard of the Gululu water bottle, let me tell you why I'm so smitten.
First of all, Elle loves her Gululu because it's pink. AND her little interactive pet is sooooo cute.
As Elle drinks more water, the little pet grows and evolves which turns drinking water into a fun and interactive daily habit.
I love her Gululu because it's been a total game changer in the amount of water she's drinking throughout the day. Since the bottle opens and closes with ease, she loves the fact that she can fill it at the fridge all by herself.
It's bringing a level of independence as well which I am all for. I don't find myself nagging her throughout the day to drink up because now she's motivated to do so on her own.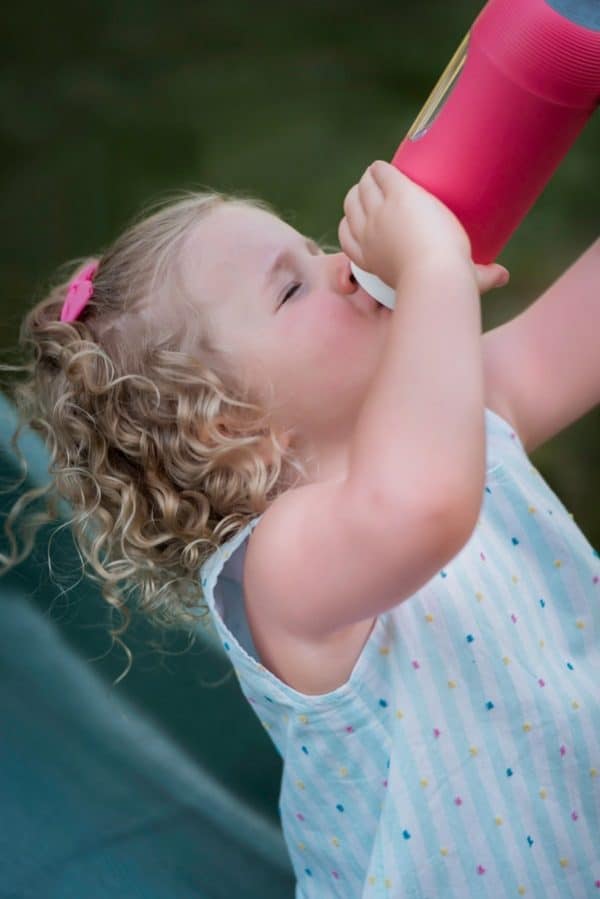 I'm still nagging her to eat her broccoli, so if you have a tip or know of a gadget for that, definitely let me know.
Gululu bottles are also simple to use, ultra-durable (girl has dropped this on the concrete driveway several times!) and super easy to clean – which is always a bonus in my book.
As Elle gets older and heads off to school or spends the night at Grandma's house, I can track her water consumption through the app on my phone. We're not using this component much at this point because she's with us all day; however, I love that the feature is there when we need it.
I will say that Gululu bottles are definitely an investment, and I was pretty skeptical at first. However, after seeing Elle's habits totally transform in a matter of weeks, I can honestly say the bottle is worth every penny.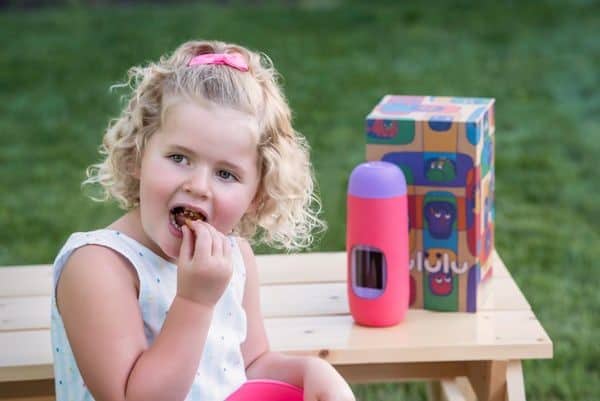 I feel like it's helping her develop a positive life-long habit – much like eating her broccoli. And that's something that I'll always support.
I also love the fact that for every Gululu bottle that is sold, they provide clean drinking water for life to one child in a developing country. Through their partnership with Generosity.Org, they give back with each Gululu, because water = life.
In my opinion, if you're struggling to get your little one to drink enough water throughout the day, investing in a Gululu bottle is the best thing you can do. It's easy to understand, and motivates in a way that Eric and I hadn't been able to up to now. If you're interested in purchasing a Gululu bottle for your little one, you can find them Amazon in a variety of colors.
Now that we know she's on the right track with water consumption, we're back to trying our favorite fruit infusions. What's your favorite fruit-infused water?
Photo Credit: Pam Johnston Photography
Post contains affiliate link.