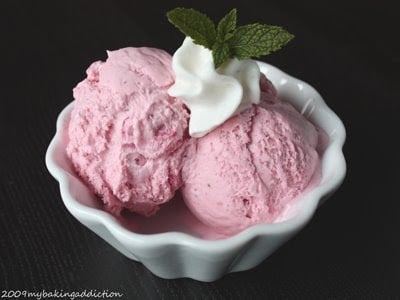 This week's Tuesdays with Dorie recipe for Honey-Peach ice cream was chosen by Tommi of Brown Interior. Personally I was not really feeling the whole peach thing after my onion-peach moment last week…plus, I did not have any on hand. I did; however, have a plethora of strawberries in my fridge, so that's what I went with for this recipe. I basically followed the directions for the Honey-Peach ice cream except I omitted the peaches and the honey; essentially keeping the base. I also tossed in a little over one tablespoon of key lime juice before chilling the base in the fridge. The lime juice added a crispness and refreshing quality to the ice cream that was just perfect for a warm summer day! Dorie's ice cream base produces a super tasty ice cream with a velvety texture that will rival any store bought brand! The KitchenAid ice cream attachment is already in the freezer preparing for my next flavor!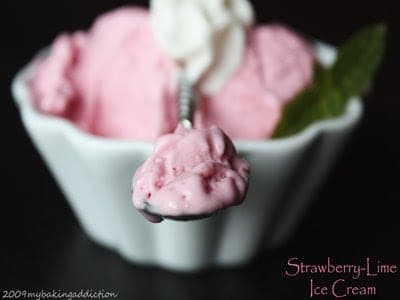 Check out the Tuesdays with Dorie blogroll for more renditions of this cool summer dessert. For the recipe, head over to Tommi's blog or flip to page 437 in Baking: From My Home to Yours!
Have a great day and thanks so much for stopping by! Don't forget to Follow me on Twitter for updates, sneak peeks and randomness!