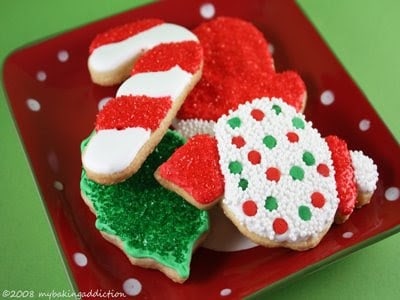 I am going to keep this short and sweet. This week I made Dorie Greenspan's recipe for Grandma's All Occasion Sugar Cookies. I cut these extra thick because I am not a huge fan of crisp sugar cookies, so I wanted these to be a little soft and chewy. This dough was super soft and took some serious refrigeration in order for it to roll out and cut smoothly, but once thoroughly chilled the process was easy peasy. I decided to decorate these cookies with icing and sprinkles.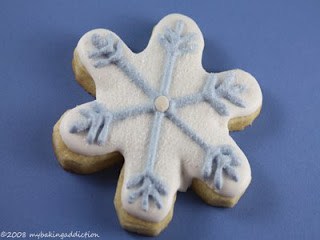 This was my first time working with Royal Icing, so it took me a minute to get used to it. While I love it's appearance, I am not a huge fan of the taste…I even added a

smidge

of clear vanilla extract to cut down on the yuck factor; however, this did little to nothing. Maybe I need to experiment with different recipes for icing or maybe I did something wrong. All in all, the cookies were good, but nothing special, as for the icing…I really do not know what else to say about the icing. I am sure I will try out a few more sugar cookie recipes before the holiday season is over, so stay tuned! For the recipe, check out Ulrike's blog
Küchenlatein
. You can also check out the
TwD

blog roll
for more cookie making madness.