Tuesdays with Dorie: Black and White Banana Loaf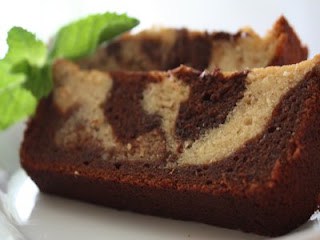 This week's Baking: From My Home to Yours, or you can check out Ashlee's blog, A Year in the Kitchen.
After reading the P & Q on the TWD site, I thought I may have a problem with this recipe. A lot of comments stated that the batter was runny and the cooking time was off; however, I did not encounter either of those problems.
I ended up using 2 ripe bananas and did not add the dark rum because we only had the clear rum which we use for the occasional Mojito. The loaf turned out beautifully and the people that consumed it thought it was quite tasty.
This was a good recipe for a change of pace in the realm of banana bread; however, I still prefer the banana crumb recipe I use which will be posted this week.
Enjoy!
[pinit]
This post may contain affiliate links. We are a participant in the Amazon Services LLC Associates Program, an affiliate advertising program designed to provide a means for us to earn fees by linking to Amazon.com and affiliated sites.