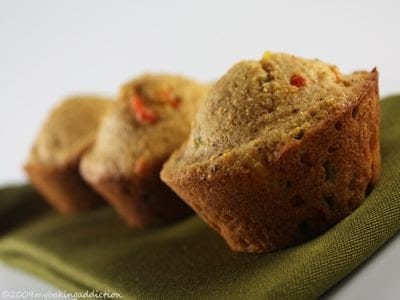 After weeks and weeks of sweet treats, the TwD gang had the opportunity to make something savory. This week's recipe is for Corn and Pepper Muffins and was chosen by Rebecca of Ezra Pound Cake. I was a little apprehensive about making these since I prefer sweet corn bread as opposed to savory, but the sugar in this recipe balances the flavor very well. I cut the recipe in half and it was a breeze to put together. I was without buttermilk, but I simply used the milk and vinegar substitution and it worked perfectly! These paired wonderfully with spicy chili.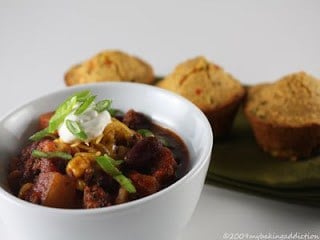 For the recipe, check out
Rebecca's site
or flip to page 6 in Dorie's book, Baking: From My Home to Yours.
Don't forget to enter my Valentine's Day inspired giveaway!!! Click here for details!