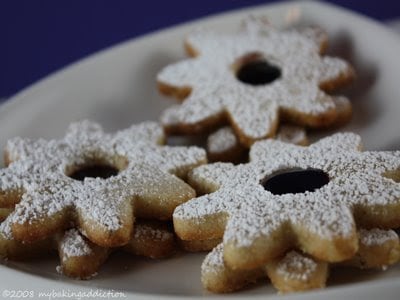 This week's

TwD

recipe,

Linzer

Sables, is the selection of

Noskos

from the blog,
Living the Life
. The recipe can be found by visiting her blog or by flipping to pages 134-135 of Dorie's book,
Baking: From My Home to Yours.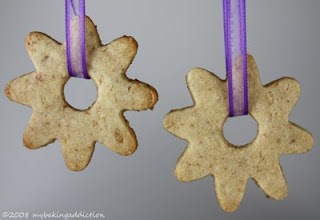 In case you do not know,
I make wax tarts
for personal use in my home. One scent combination that I simply adore is Blackberry Jam Butter Cookie. There is nothing like this scent and people swoon over it! It is a lovely combination of a vanilla butter cookie fragrance mixed with the sweet scent of blackberry jam. When I read this week's recipe, it was the first thing to pop into my mind, so I decided to adjust the ingredients. I left out the cloves (I am not a huge fan), only added a dash of cinnamon and threw in a teaspoon of pure vanilla extract. I also went with blackberry seedless jam which turned out to be delicious! The dough was super easy to make and rolled out in a snap. I tossed the dough into the fridge while I took my ceremonial Sunday nap and when got up I cut them with my dollar store cookie cutter. The boyfriend did not

indulge

in these cookies because he claims walnuts make his tongue hurt! I find this to be an odd problem, but hell maybe such a thing exists! Anyway, I loved these cookies they were light, crisp and so very yummy! I think these would be the perfect addition to any holiday cookie platter. I will definitely be making these again in the very near

future

.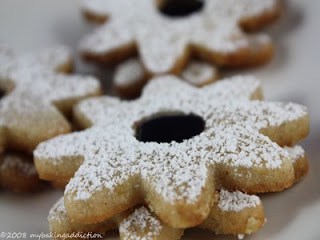 Up next…Dutch Apple Tart