With Valentine's Day less than two weeks away, I thought I'd compile a list of products that I'm in love with to share with my readers. This gift guide is meant to inspire you and possibly take the guess work out of gift giving for the food lover in your life, for Valentine's Day or any day.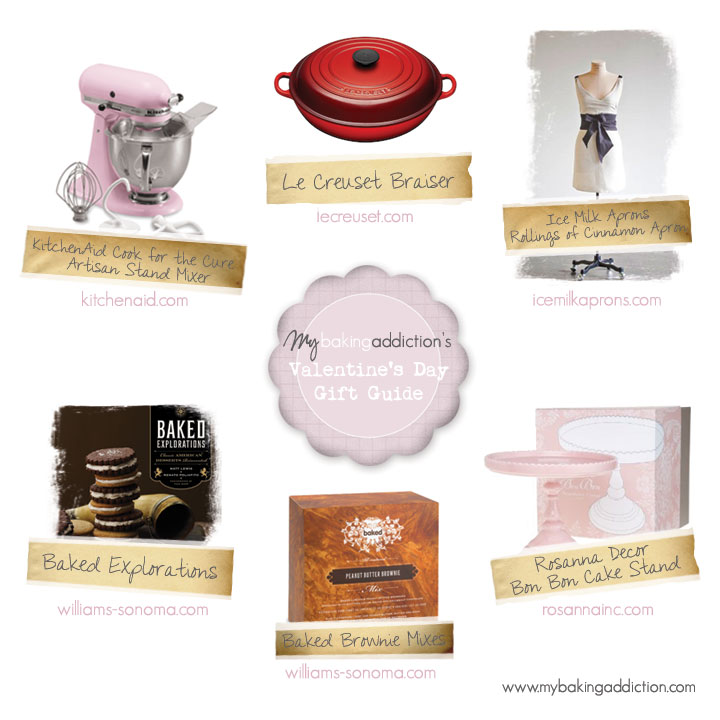 From beautiful Ice Milk Aprons to an incredibly gorgeous Pink KitchenAid mixer for a great cause, I hope this guide contains something for the foodie within you.
If your significant other is searching for options other than flowers and chocolates, you could definitely print and slip this guide into their sock drawer for a little nudge in the right direction! Heck if you're not the subtle type, draw a big red circle around the item and tape it to the bathroom mirror! And even if you don't have a sweetheart this Valentine's Day use this guide as inspiration to treat yourself to something fabulous!
Because you all are my favorite Valentines, some of these items will be up for grabs in the next 12 days. Stay tuned to MBA each day to see what I've got in store!