Maple is not just for topping pancakes and waffles! We're sharing 12 amazing maple recipes, with this fall flavor infused into everything from coffee to cookies.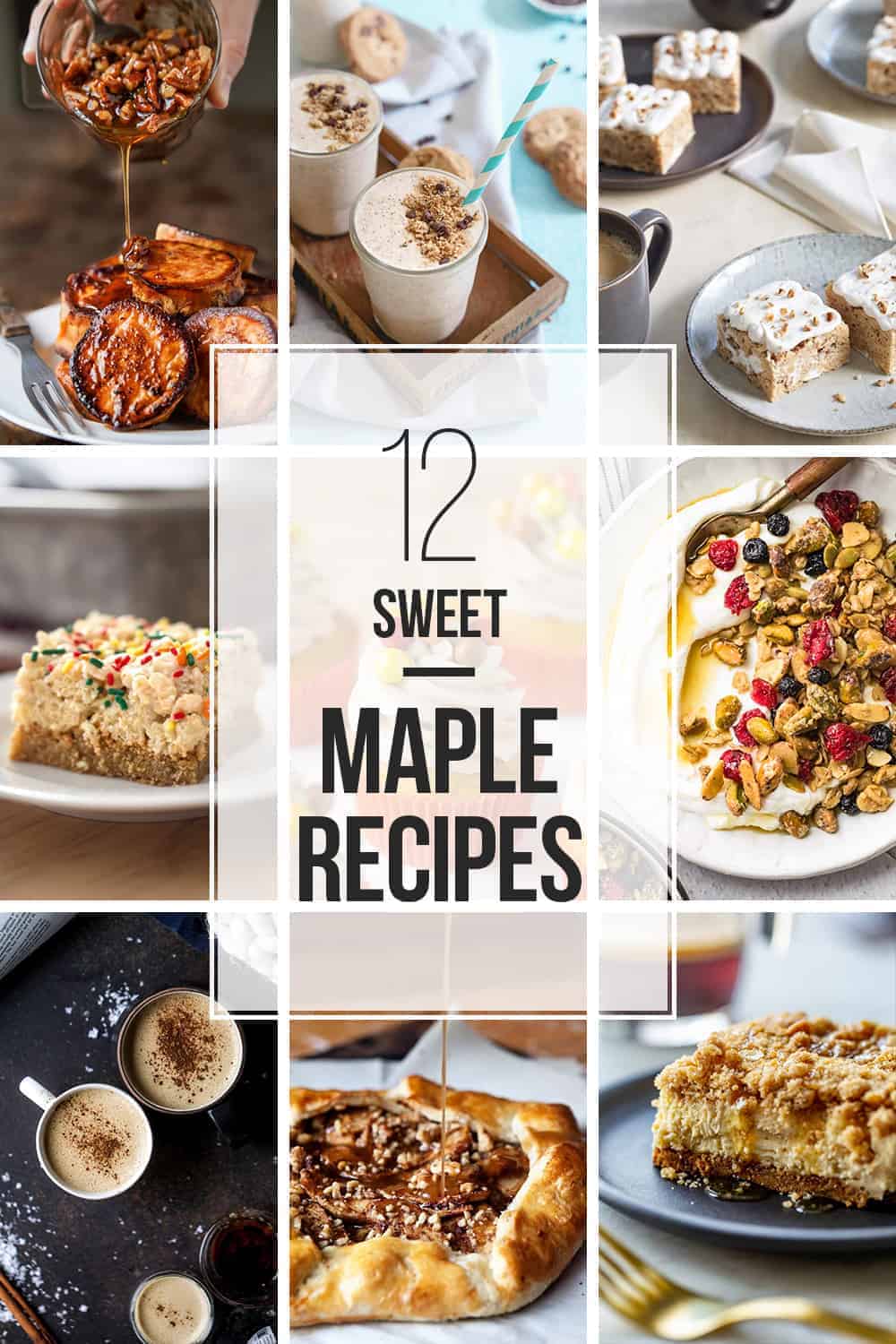 Remember my Maple Streusel Cheesecake Bars recipe from last month? Remember how I promised you that maple was for so much more than just drizzling over pancakes?
This roundup is here to prove my point.
After creating those cheesecake bars, I got a mighty craving for all things maple. Luckily, I had only to look to my own site and some of my friends' sites to find plenty of great maple-flavored recipes right at my fingertips.
Whether you're looking for a way to start your morning with maple beyond the waffle maker or want to end the day with chewy maple blondies, this list contains a little something for everyone.
So head to the store and stock up on your favorite maple syrup, because you're definitely going to want to make these recipes!