A Dog For My Dad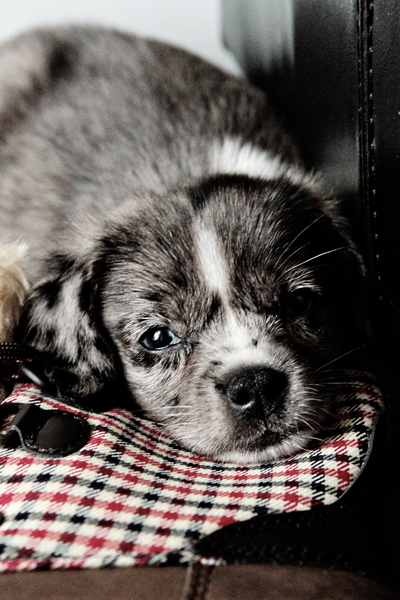 I meant to post a recipe for Rum Raisin Cheesecake days ago – even adding a teaser post about the recipe on Facebook and then the little fellow above came into my life.
And I was pretty much dominated by those big blue eyes and puppy breath for a full 72 hours. My dad had been talking nonstop about getting a puppy for the last month. On Christmas, he opened the watch we got him – gushed about it, sighed and said, "I honestly thought you were going to get me a pup."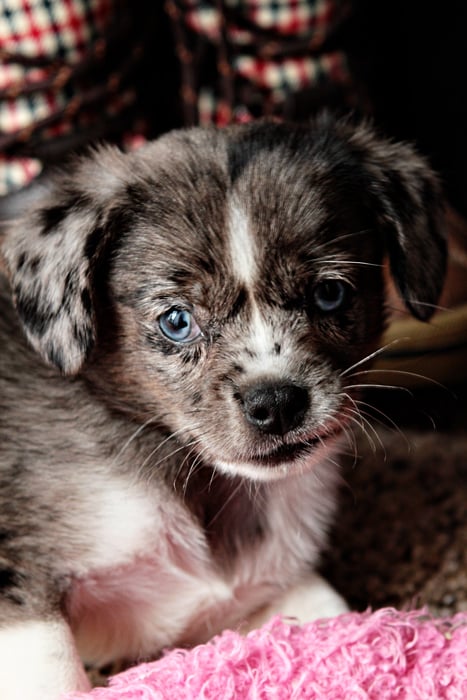 Being that Jared and I are pretty much best kids on the planet, we began our search that night. Within 24 hours I located an amazingly gorgeous, Shih-Tzu – Yorkie Mix puppy for my dad. We lured him out to our house with the promise of my special New Year's Day, Herb Crusted Pork Loin and allowed him to discover the puppy that had nestled himself under our coffee table.
We called him all sorts of old man names like Harry, Herb, Wilbur, and Walden – but Louie seemed to be the winner. Louie then affectionately turned into Lou, Lou-Lou and then Shit Head after he relieved himself twice on my cream tree skirt.
My dad's reaction was pretty much priceless – he high-fived me then gave me the best hug ever. The next six hours were full of puppy play, huge smiles, and lots of pork and sauerkraut. Louie and my dad have now settled into their new life together and I'm pretty certain that Louie couldn't have found a better dad!
I'll be back tomorrow night with the aforementioned cheesecake, but until then – I'll leave you with this: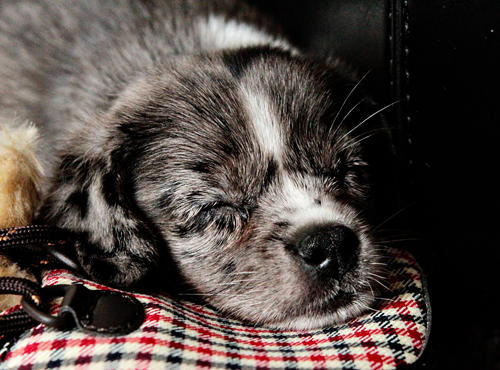 This post may contain affiliate links. We are a participant in the Amazon Services LLC Associates Program, an affiliate advertising program designed to provide a means for us to earn fees by linking to Amazon.com and affiliated sites.