Bacon Cheddar Biscuits are tender, flaky, and full of flavor. Serve them up for breakfast, brunch and even dinner.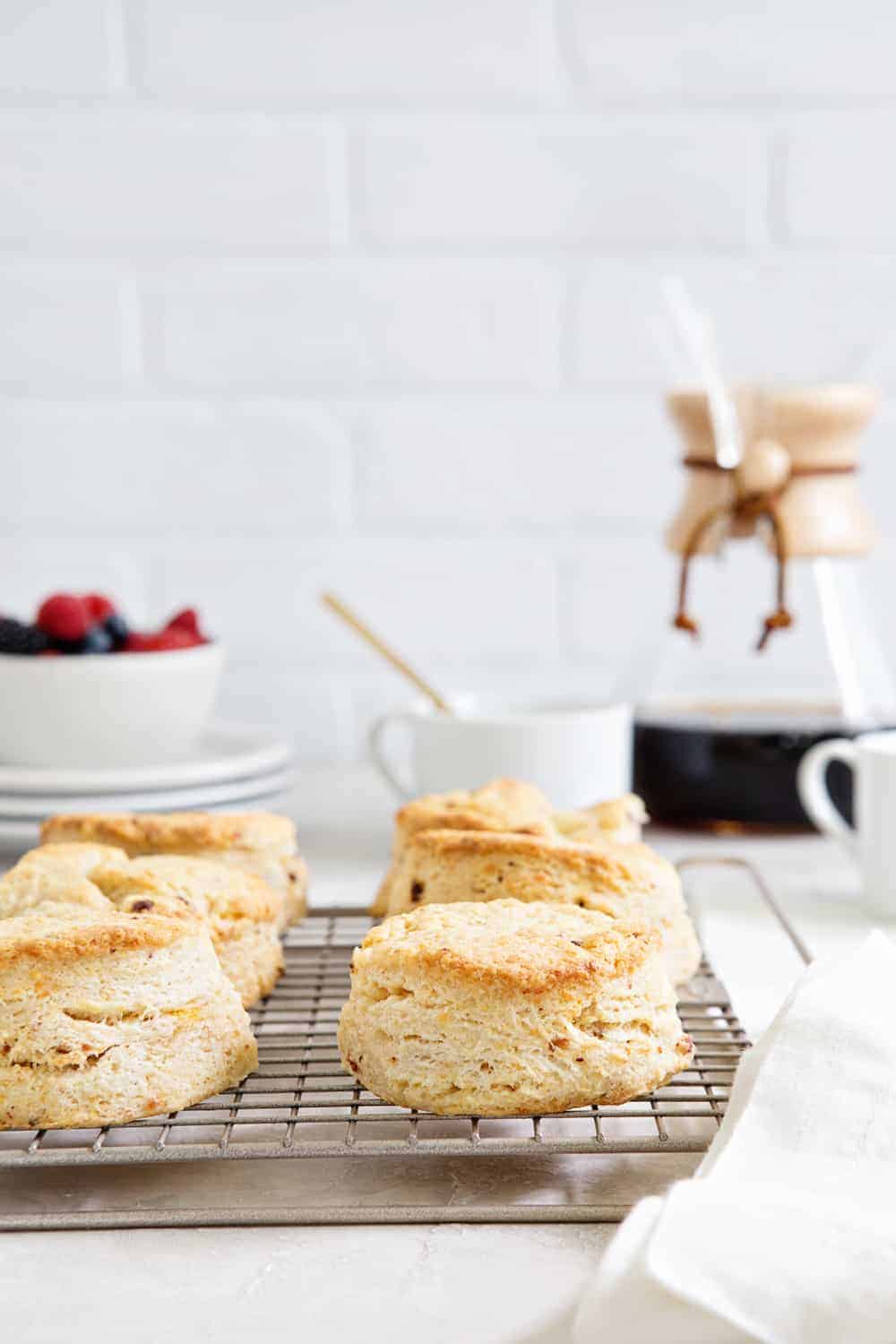 Please Note: All Photos in this post except for the Bacon Cheddar Biscuits were taken by Hayden Stinebaugh
If you know me in real life, you know that my love for Kroger is pretty intense. When I was approached to attend a weekend event with Kroger and Tillamook in Detroit, let's just say I was pretty pumped about it.
The LegenDAIRY Weekend event was hosted and organized by the lovely Sarah Fennel of the blog Broma Bakery, and it was nothing short of amazing.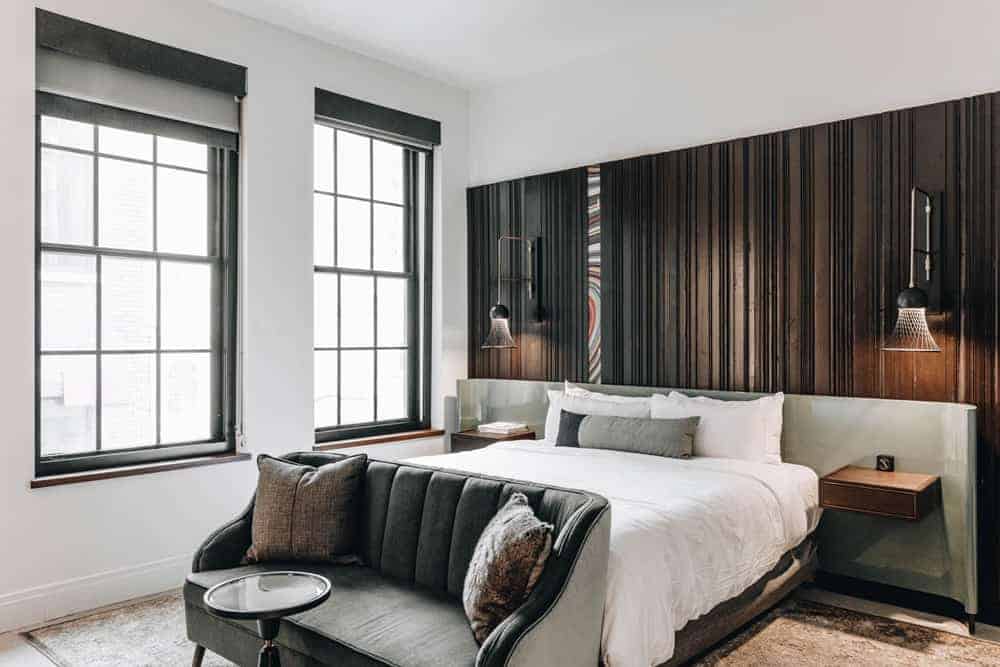 Fourteen food bloggers traveled to the Motor City in honor of the expansion of Tillamook products in select Kroger stores nationwide
If you've ever experienced Tillamook products, you know how exciting this is!
We stayed at the Foundation Hotel, and it is stunning! We enjoyed an entire weekend of eating, drinking, and hanging out with some of my very favorite people.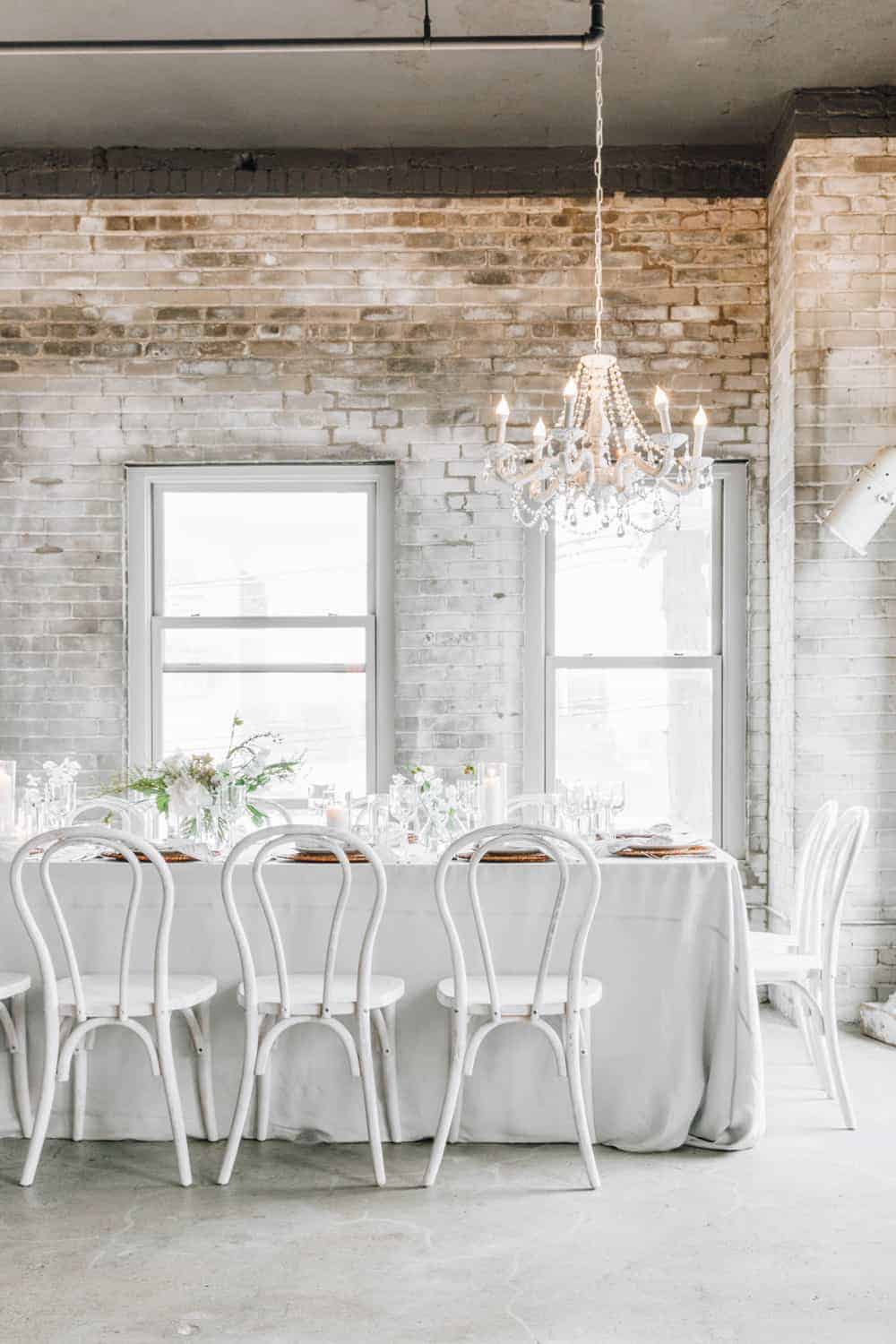 Our first evening in Detroit was spent at Brooklyn Outdoor for a lovely dinner featuring Kroger and Tillamook products made by Chef Sarah Welch.
If you ever need a gathering space in Detroit, you simply have to check out Brooklyn Outdoor.
It's simple and so beautiful. And absolutely perfect for so many different types of events.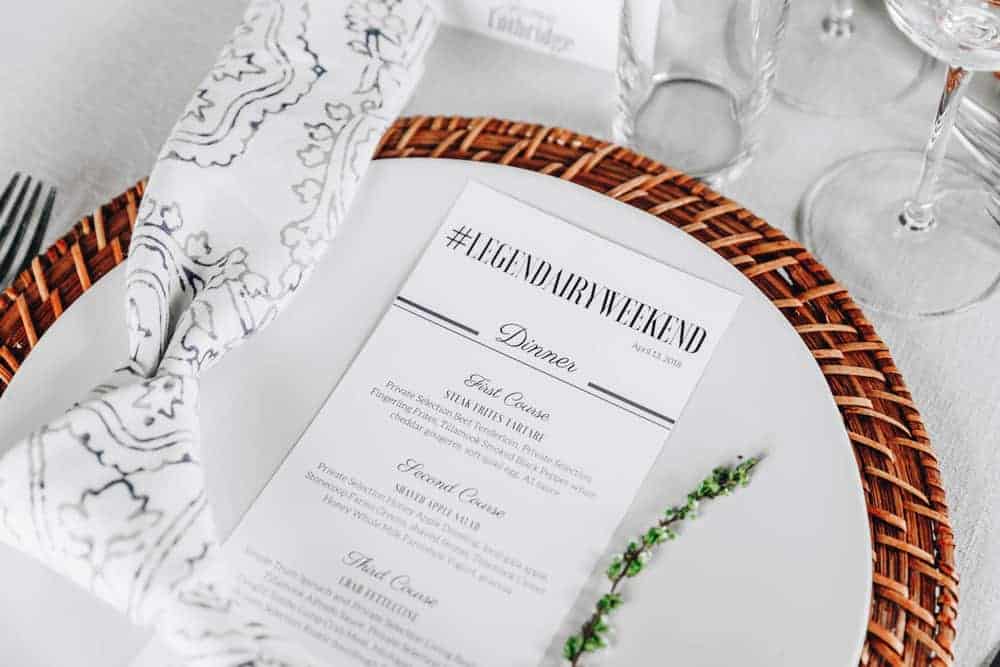 On the menu were Steak Frites Tartare, Shaved Apple Salad, Crab Fettuccine, and Coffee Cake.
It's here where I discovered that granola on salad is pretty much the best thing ever. Seriously, try it!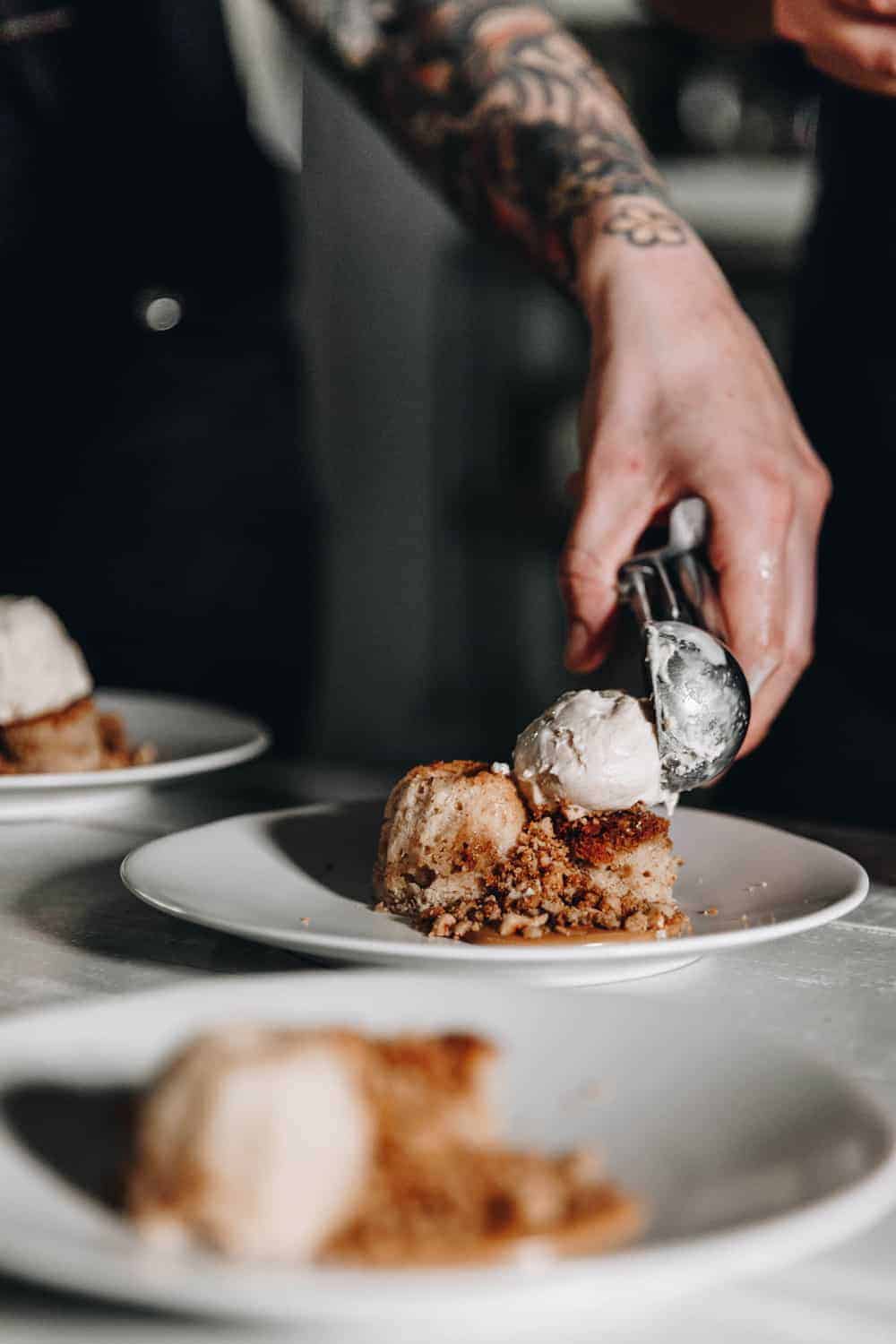 The next morning, we headed back to Brooklyn Outdoor for a delicious smoothie bar featuring Kroger and Tillamook products, coffee, and plenty of conversation.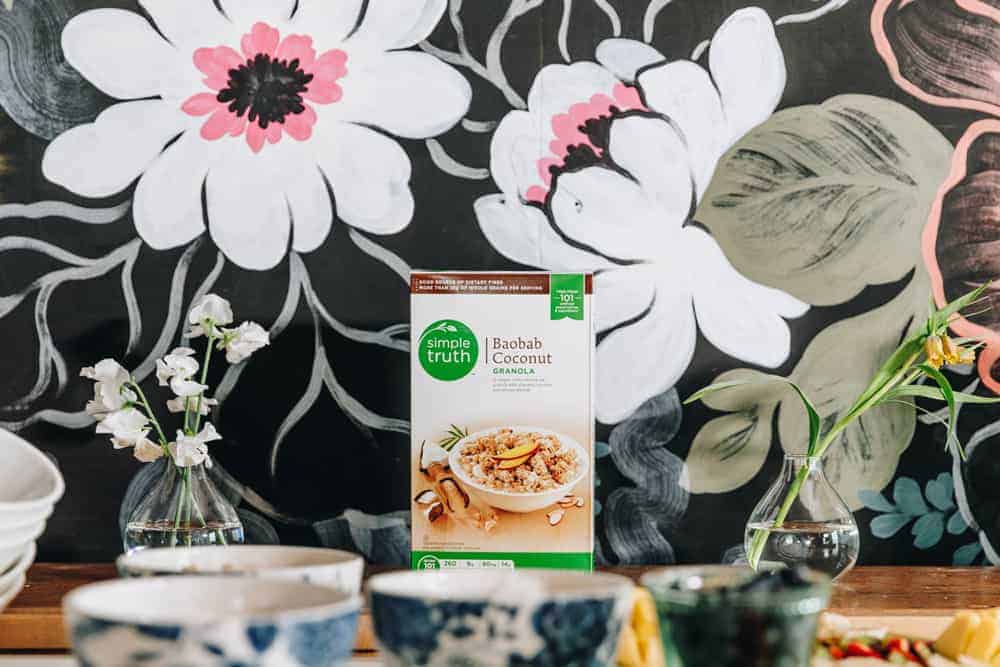 I picked up some pretty helpful tips from Liz of the Lemon Bowl for thickening smoothie bowls to perfection. I mean, ya definitely need a good, thick base for all those delicious toppings, right?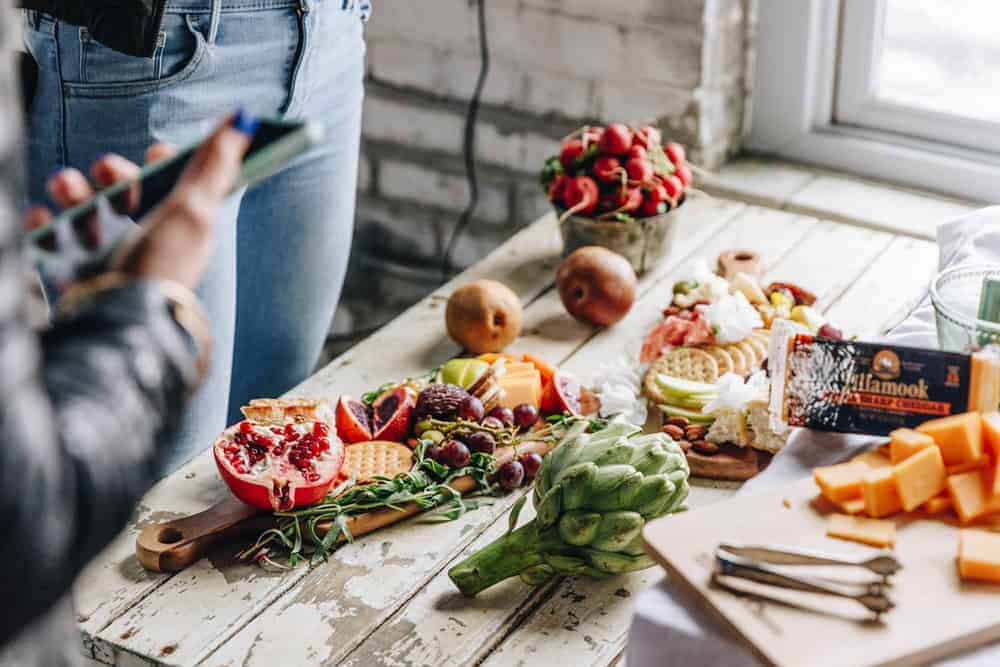 Speaking of tips, I picked up a ton of cheese board styling tips from Lena from the blog Lena's Kitchen.
This gal is insanely talented and if you don't follow her, you need to. Her photos are as stunning as they get!
We also learned all about the history of Tillamook. Did you know that for over a century, their farmers have been committed to providing consumers with the most consistent, best-tasting cheese made in the most natural way possible?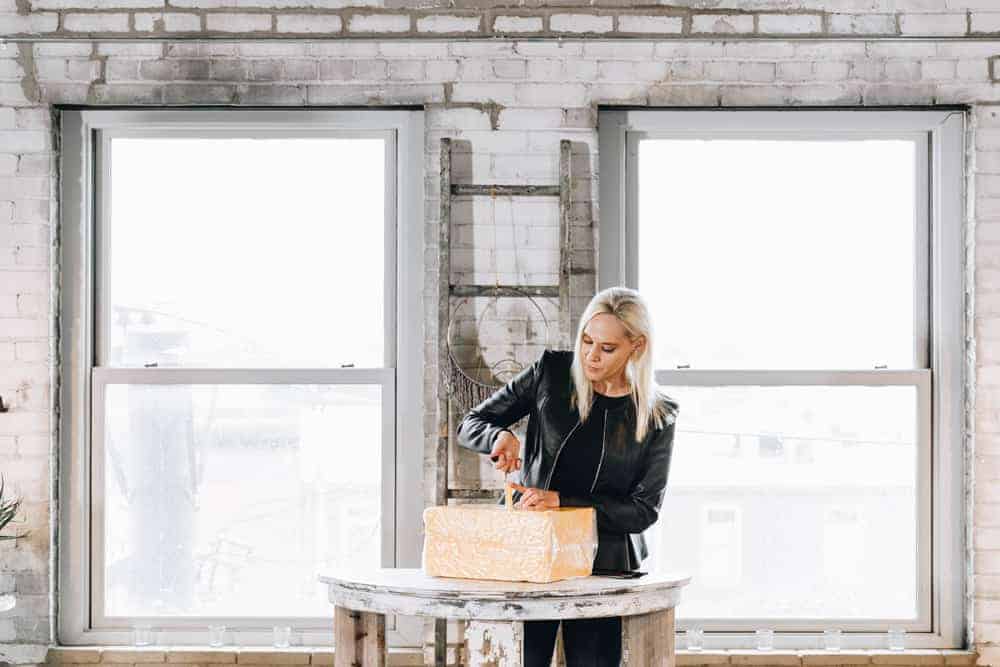 Tillamook's director of R&D, Jill Allen, even showed us how to pull a cheese plug to check for the quality of a huge block of Tillamook Cheese.
I have to say, I'm pretty envious of her palate AND her job!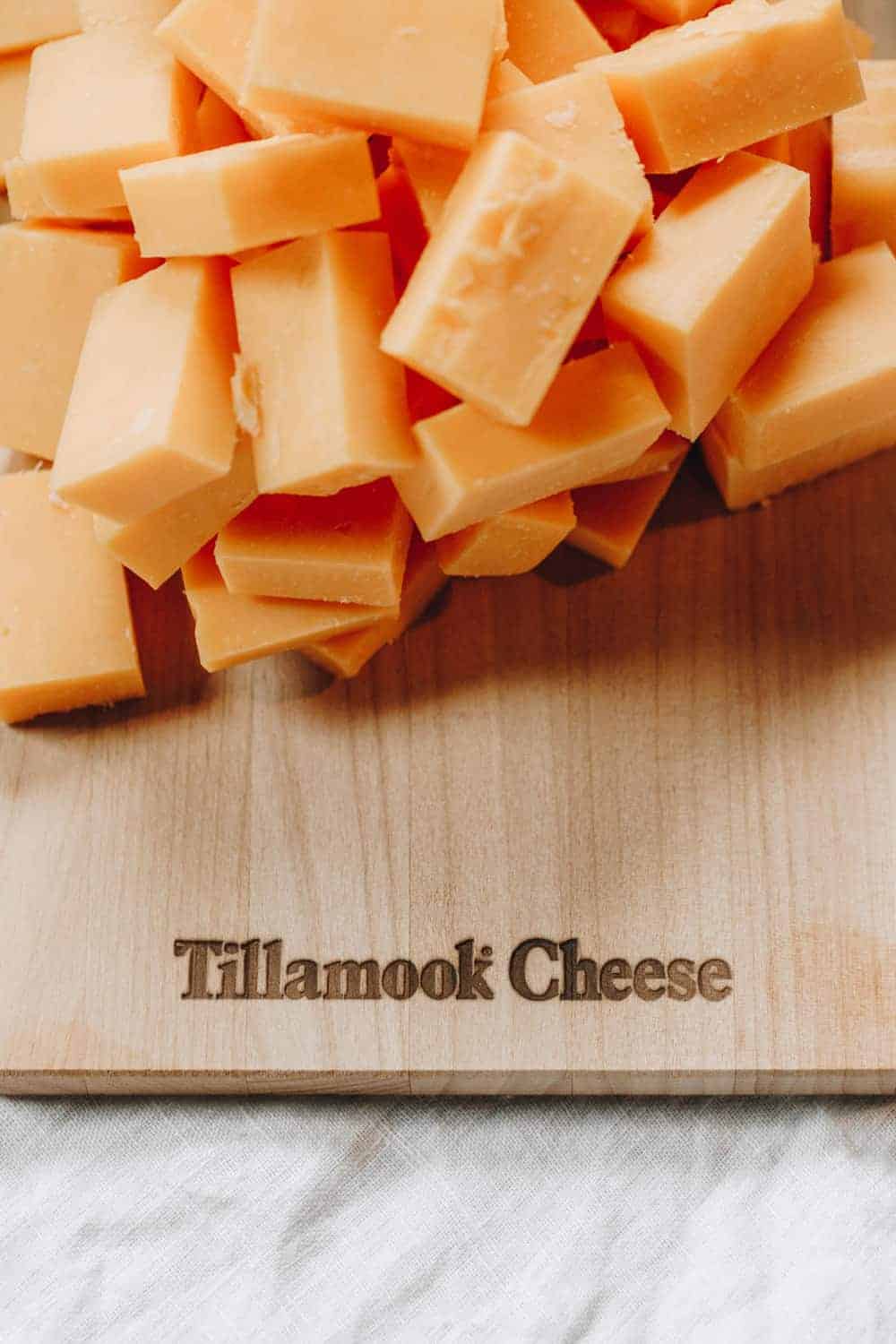 We then headed over to Detroit Rose to create our own perfume and candle scents.
Since I am kind of obsessed with candles and a bit of a candle hoarder collector, this was the perfect way to spend a chilly, rainy Saturday afternoon.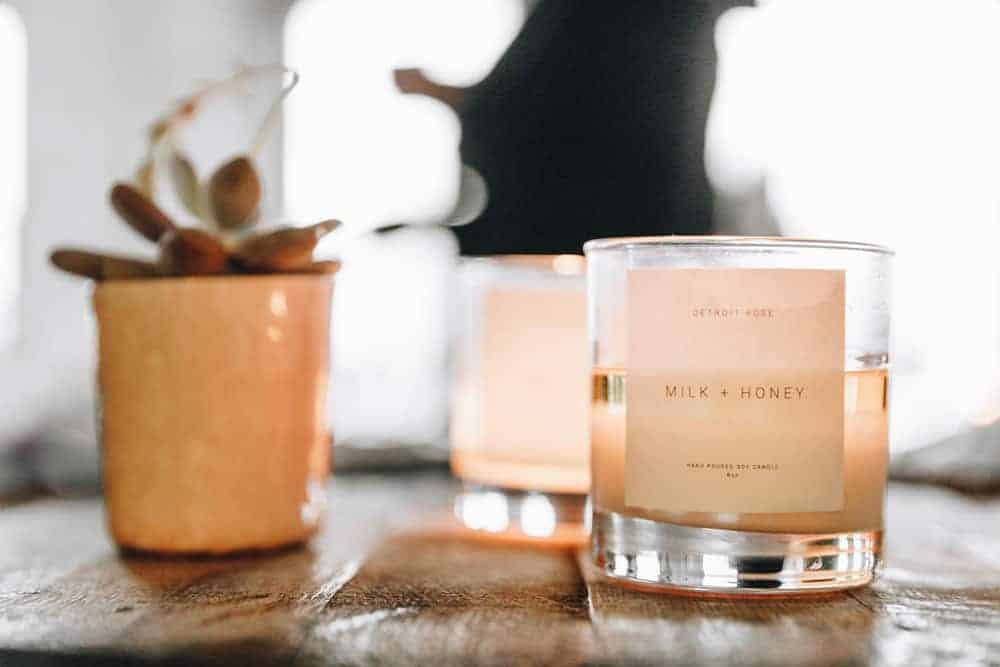 And even though the custom scent I created ended up smelling like an older gentlemen with a fondness of flannel shirts, dirt, the forest and cigars, I kinda fell in love with it.
I also tumbled head over heels for their Bergamot and Milk & Honey scents!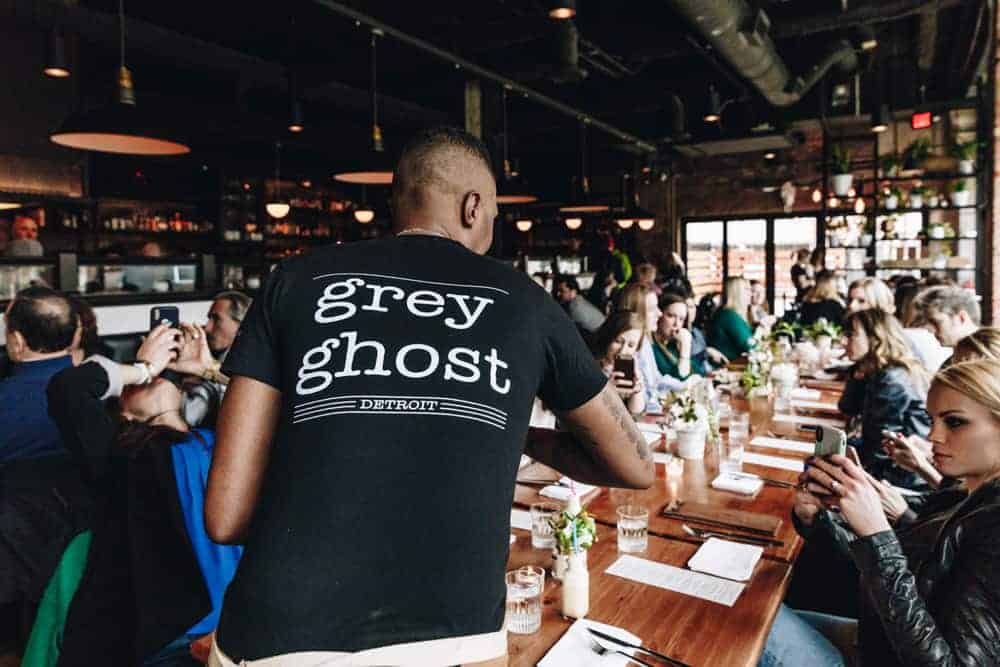 After our candle making sesh, we went out for a lovely dinner at the Grey Ghost, where we were treated to an amazing five-course meal and drink pairings.
There were so many delicious dishes, but the Black Kale Salad with ham, Simple Truth Pecans and a strawberry ice cream vinaigrette made with Tillamook Oregon Strawberry Ice Cream was incredible.
Hands down, this was the best salad I've ever had. I mean, ice cream vinaigrette, you guys!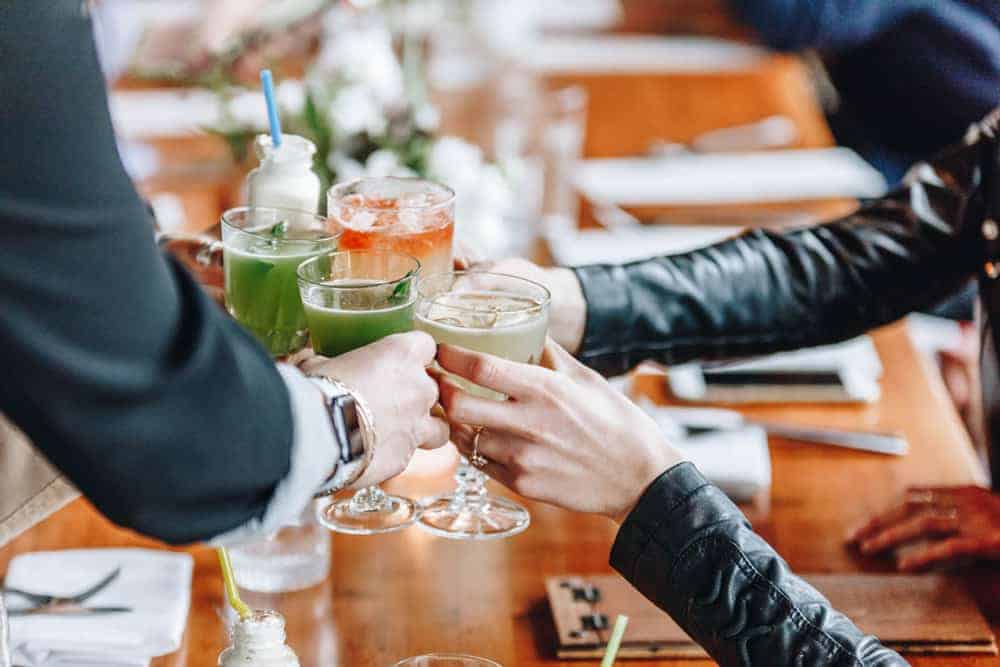 I think I am going to try to recreate this salad at home this summer and sub in my beloved Private Selection Coconut Cashews.
If you follow me on Instagram Stories, you know how obsessed I am with these!
The other star of this dinner was Butter Poached Halibut. And let me tell ya, I am so not a fish person. But I would eat this meal at least once a week. It was that good.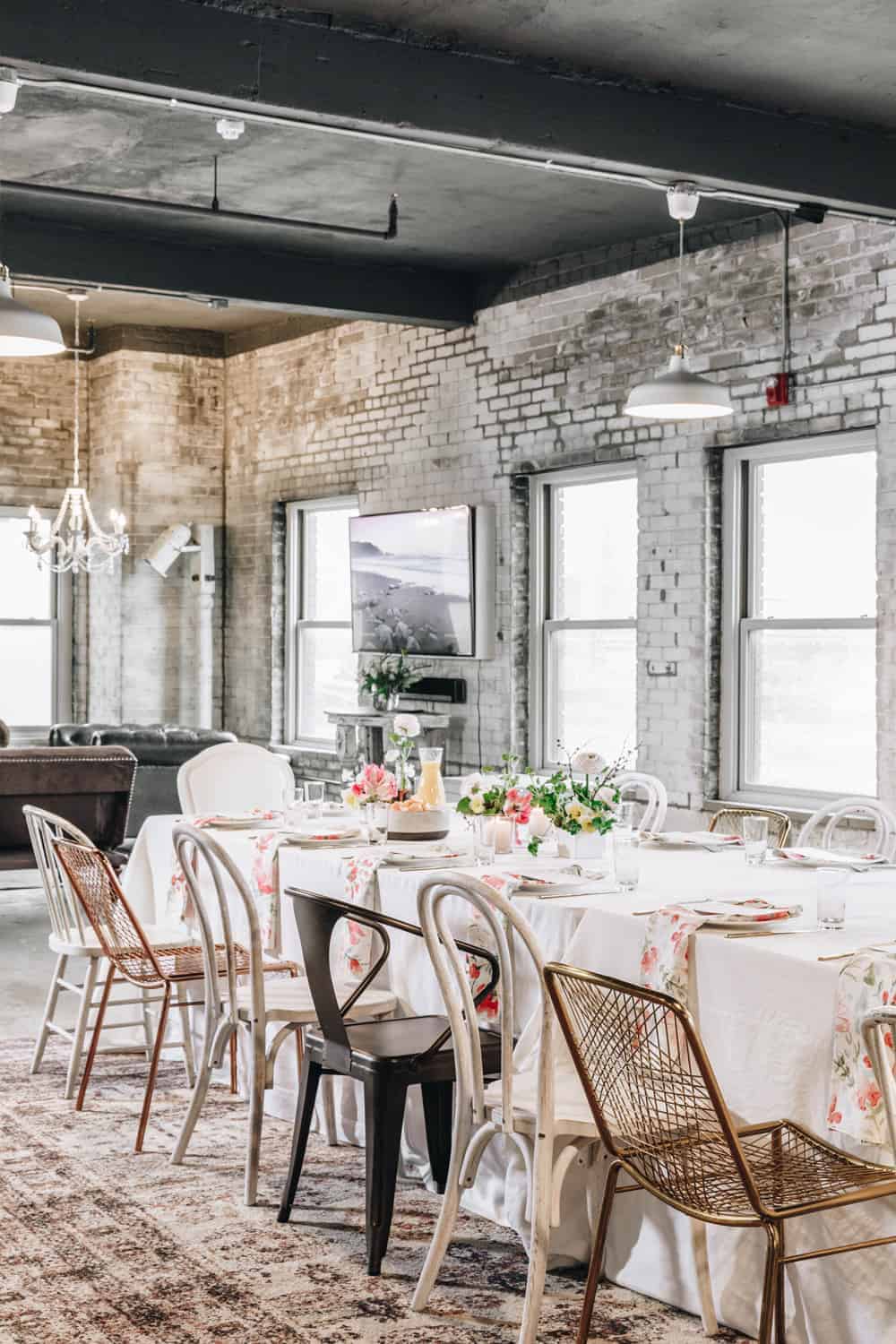 Our final morning was spent back at Brooklyn Outdoor where we had a gorgeous brunch prepared by Chef Welch of Marrow Restaurant. And this is where I fell pretty hard for her Cheddar Biscuits.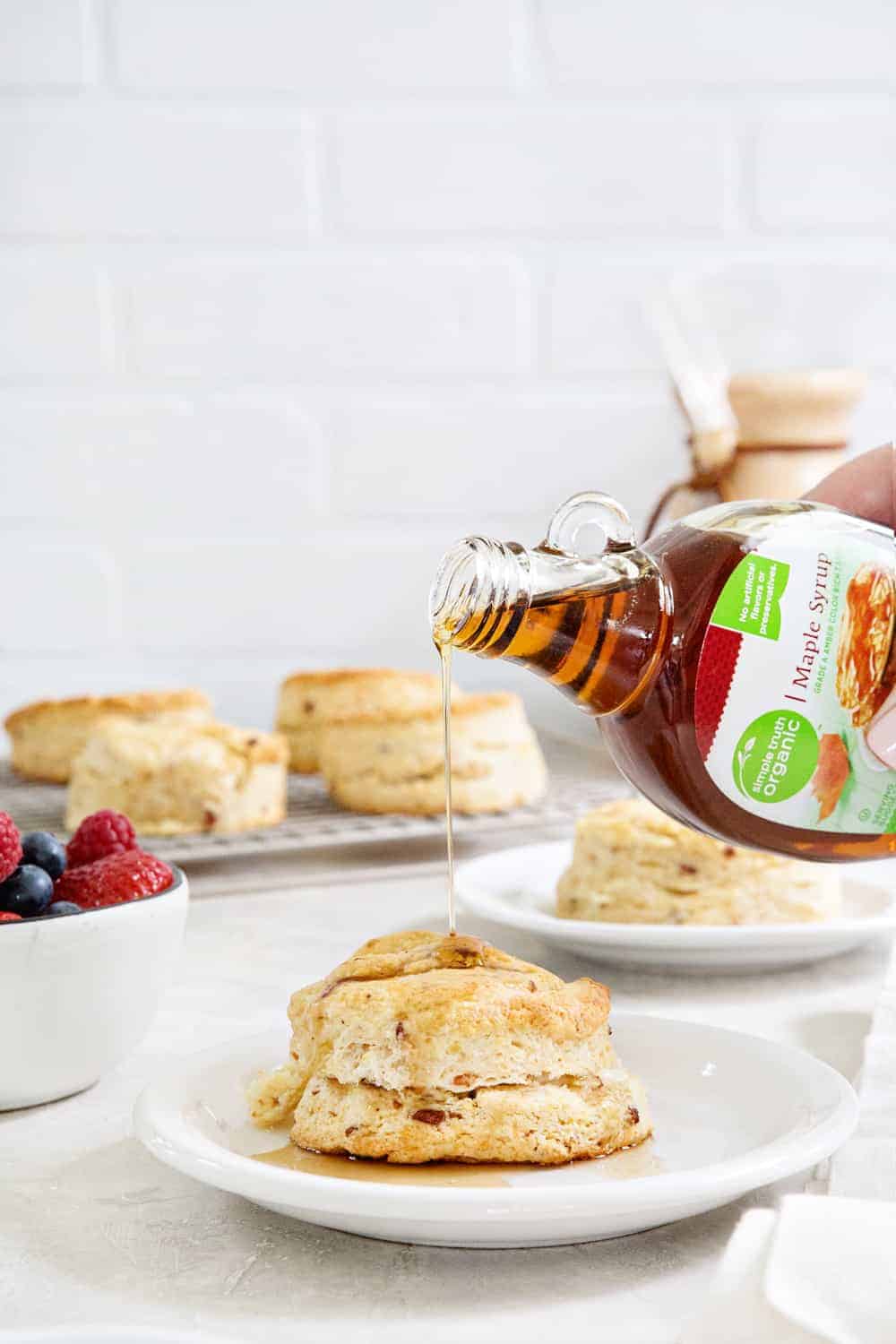 So much so that I actually requested her recipe so I could share it with you here on My Baking Addiction.
We had a huge spread complete with Shakshuka, sautéed ramps, fresh fruit and a rhubarb bakewell tart, but the biscuits left a serious impression on me!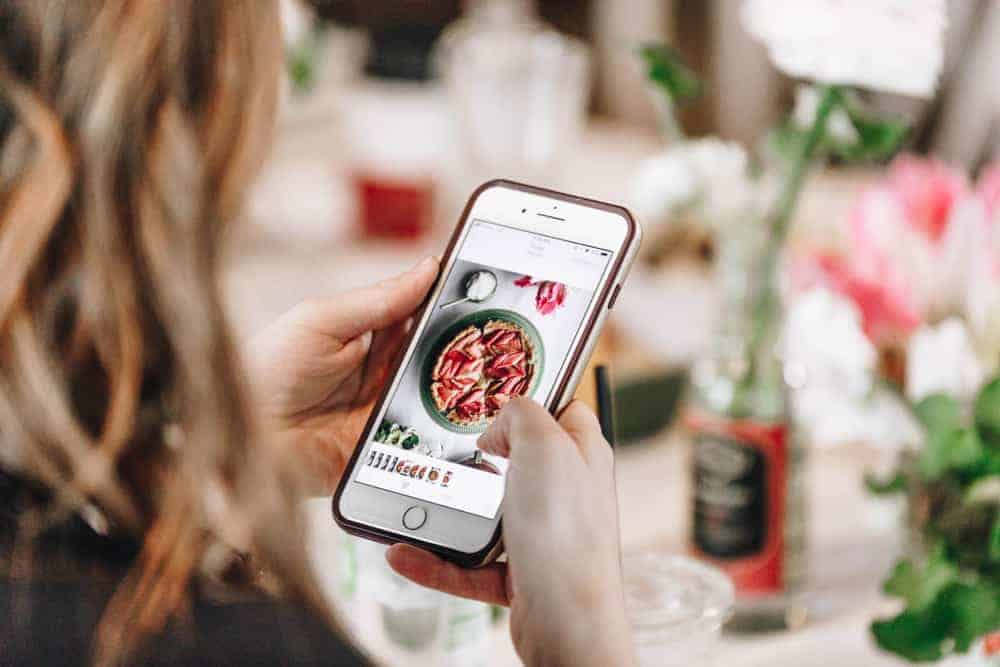 I did adapt the recipe a bit from her original to include both Simple Truth Bacon and Tillamook Cheese to create these Bacon Cheddar Biscuits. I have to tell you, I am so into the final result.
Seriously, these are the stuff biscuit dreams are made of.
They're tender, a bit smoky, and full of delicious flavor.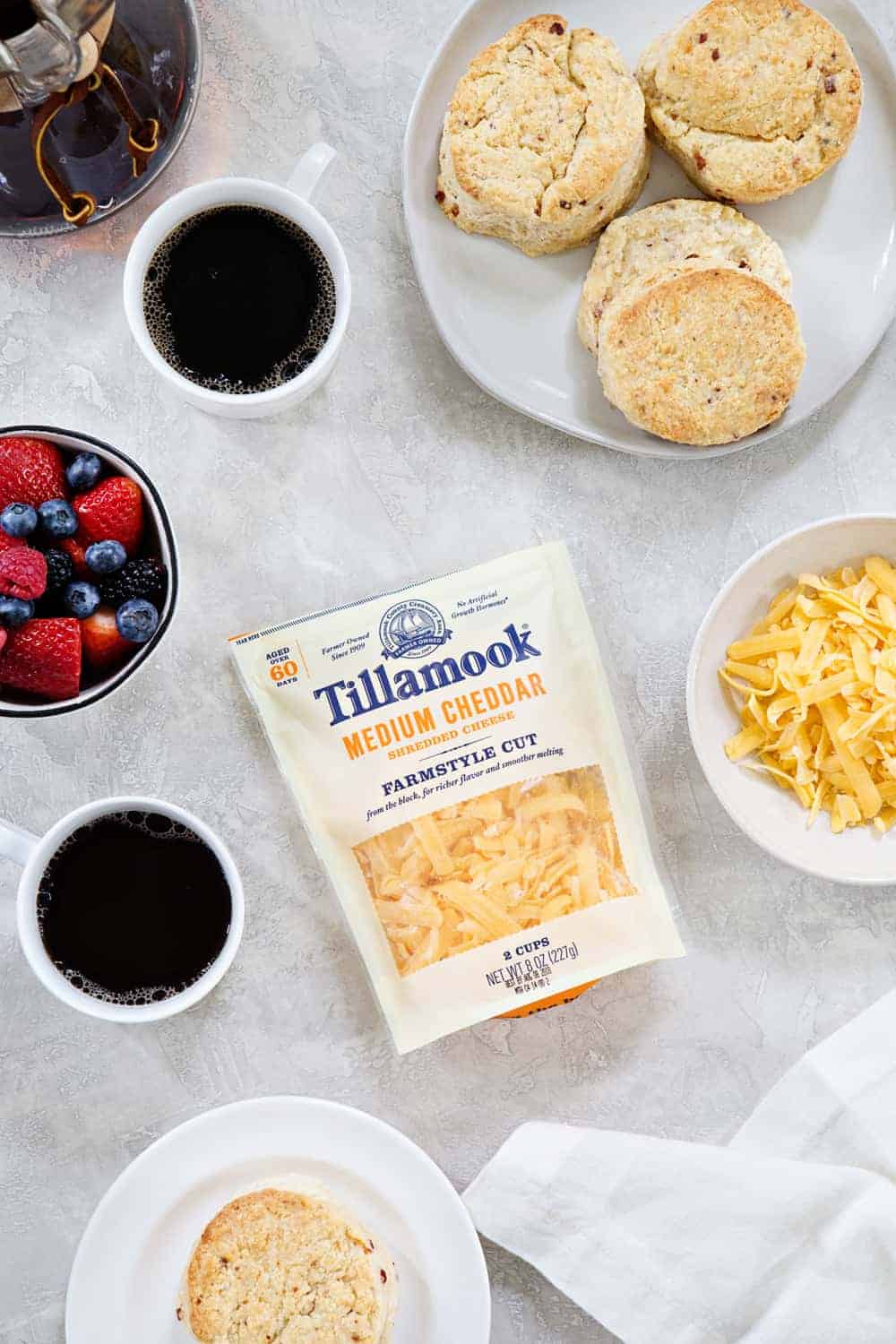 I served these Bacon Cheddar Biscuits up for breakfast with scrambled eggs, thick-sliced bacon and fresh berries, but we also discovered they were perfect for bacon, egg, and cheese biscuit sandwiches too.
If you're at all like me and my sweet babe, Elle, you're going to need a little splash of Simple Truth Maple Syrup to add the perfect amount of sweetness to these savory biscuits!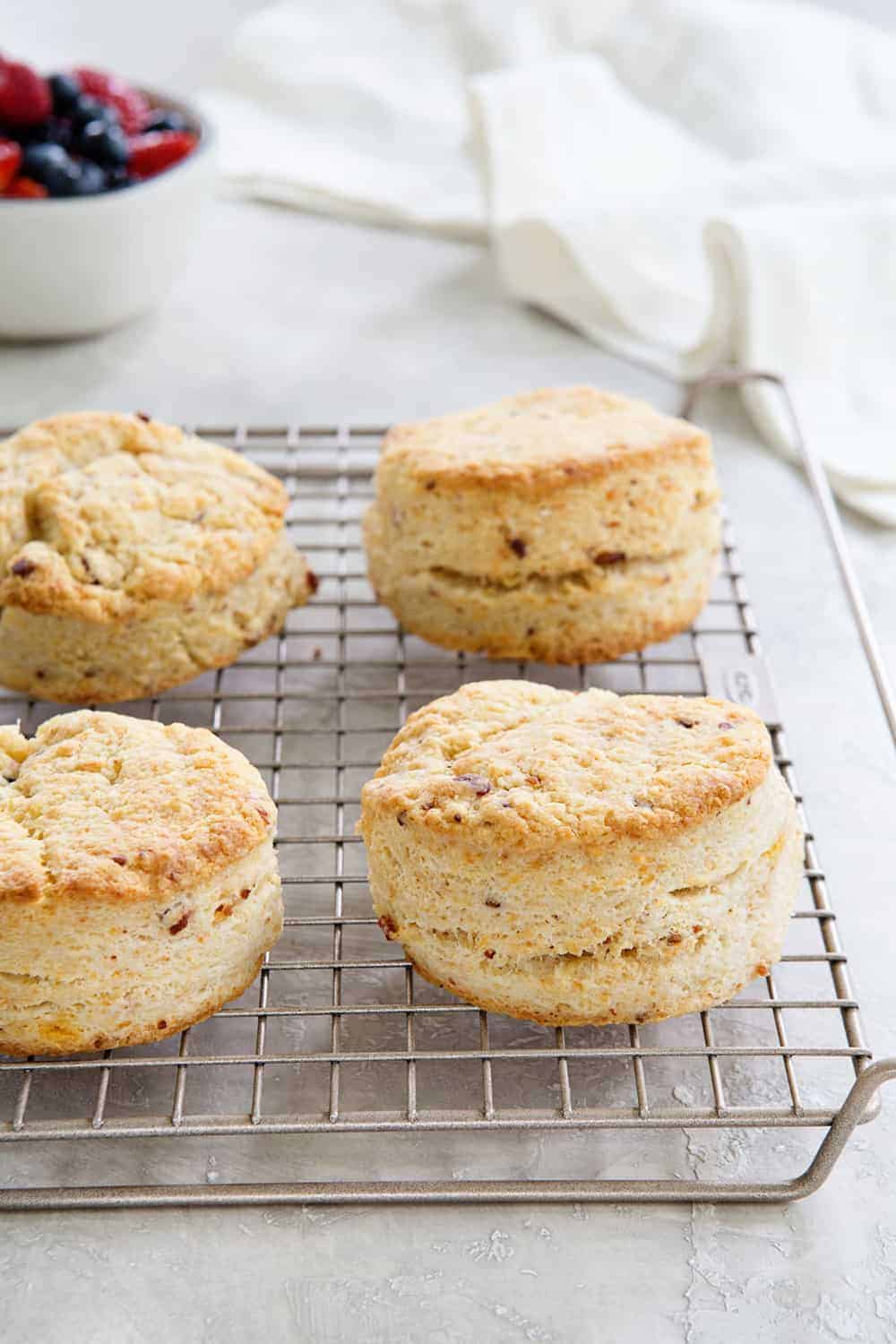 Thank you so much to Tillamook and Kroger for a wonderful weekend full of amazing food, conversation and friends.
I hope you'll whip these up this Sunday. They're the perfect way to wake up and greet a beautiful spring day, I can promise you that!