Can you tell I have developed a thing for scones? I am smitten with them and they have quickly become one of my favorite things to bake.
I love experimenting with different flavor combinations, although I have yet to meet a scone I didn't like. I picked up some dried sour cherries from my favorite specialty store and wanted to use them in fabulous dessert. I initially contemplated cookies, but after a quick twitter survey and some peer pressure, I decided on scones.
I came across a scone recipe on allrecipes that was developed by the amazing, Pam Anderson and knew it would be a hit. I simply made a few tweaks and ended up with one fabulous recipe. Brian did not think they were sweet enough, but I thought they were just perfect. The texture is divine; a slightly crisp exterior with a buttery melt in your mouth interior. These are great for breakfast with a cup of coffee and will definitely become a staple in your baking repertoire if you give them a try!
On a side note for all you photography nerds…I am a BIG pansy (not confident) when it comes to photography. These are the first photos I have ever shot in RAW format, typically I shoot in JPEG and edit in Photoshop. These were edited in Lightroom and the process was totally out of my comfort zone, but I think I am digging the results. Lesson? Step outside of your box…you may just enjoy the journey and learn something new! I am pretty excited to experiment and hope I can improve my photography!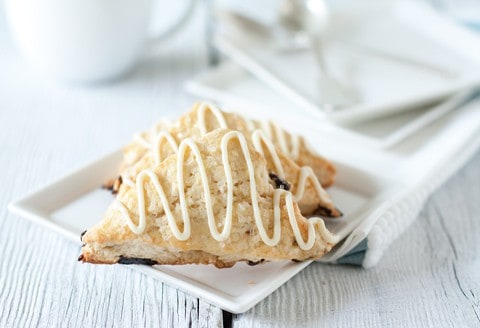 [pinit]