If you follow MBA on a regular basis, you may recall me discussing a partnership with Jif. I created two delectable recipes using their new line of nut butters. And now I'm pretty much obsessed with anything that contains almond butter – especially almond butter cookies and Homemade Oatmeal!
The lovely folks from Jif wanted me to help them spread the nut butter love, so you can create delicious recipes at home using the new Cashew and Almond butters. And what better way to encourage you to get experimenting with Cashew and Almond butters than to have a giveaway?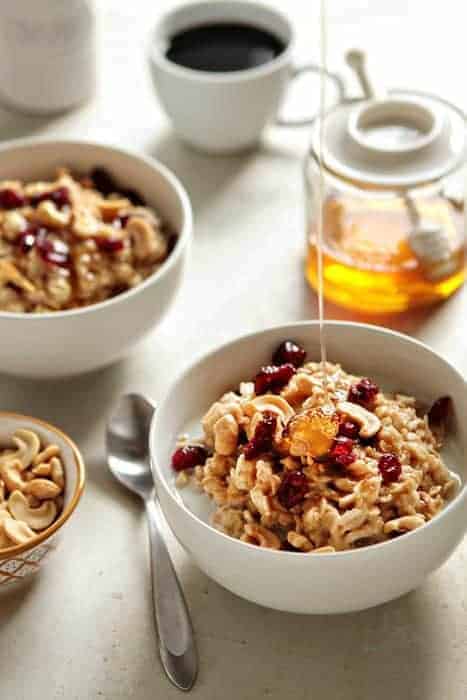 One lucky MBA reader will win the following items from Jif:
• An assortment of Jif Nut Butters
• 2 LeSnacksacs to send everyone off in the morning with your yummy creations in style
• A Family Recipe Book to personalize with all of the recipes your family loves to make
• $50 Visa Gift Card
To enter, simply use the PromoSimple Widget below.
If you don't see the widget, be patient because it might take a minute to load (especially with Internet Explorer 9).