This festive Mulling Spiced Vodka is just the thing to make your holiday party merry and bright. With orange peel and clove, cinnamon and cardamom, it is everything you love about cozy holiday flavors.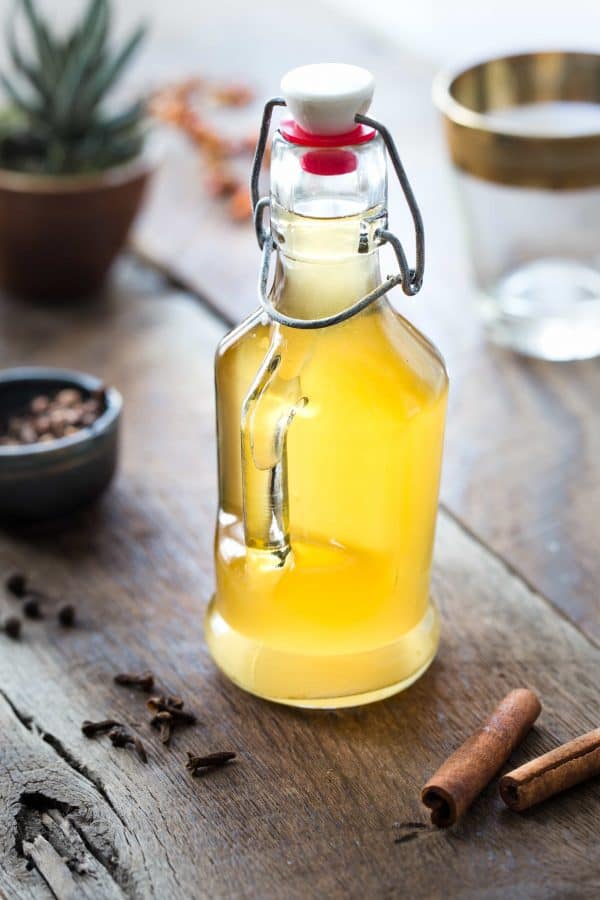 This post is sponsored by Everclear®. Thank you for continuing to support the brands that make My Baking Addiction possible.
We're starting to plan some fall festivities for family and friends. Now that our outdoor space is done, complete with fire pit, I am excited to have everyone over and sit around that baby while sipping something delicious.
When I think of the holidays, the spicy scents of clove, cinnamon and cardamom come to mind almost immediately. What pumpkin spice is to fall, that spice mixture is to winter, as far as I'm concerned.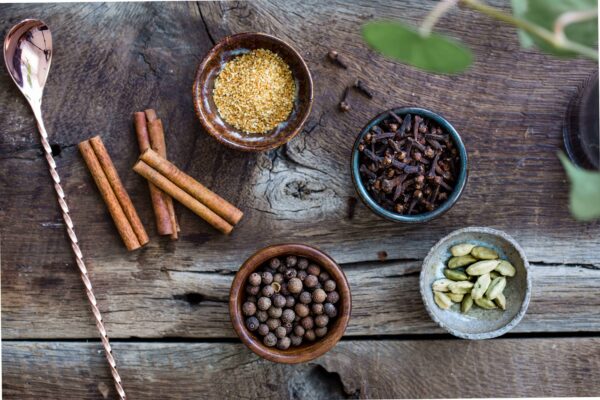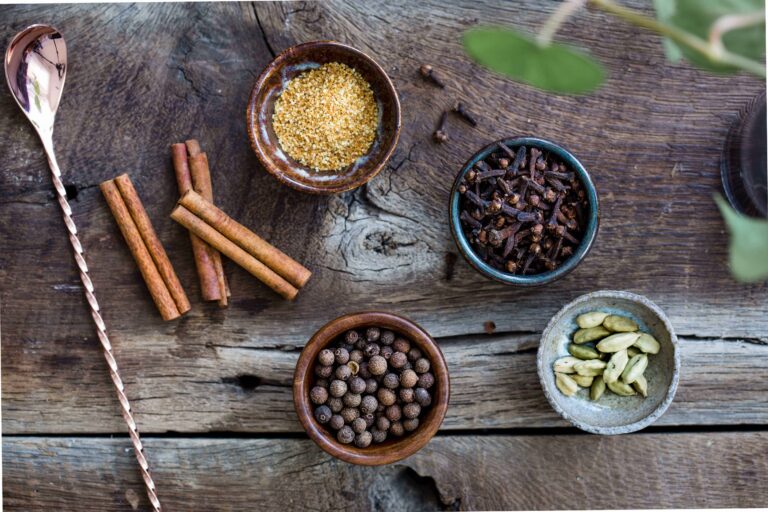 Adding orange zest to that spice blend only elevates each flavor. It's a mixture you can incorporate into a lot of things – muffins, scones, wine, or like I'm doing today, Everclear®.
Everclear® provides a completely neutral profile. It'll take on any of the flavors you want to infuse it with, making it a perfect match for mulling spices.
With wine, you have to be pretty careful about the wine that you choose, so that the spices pair well. Not so with Everclear®, it's a blank canvas.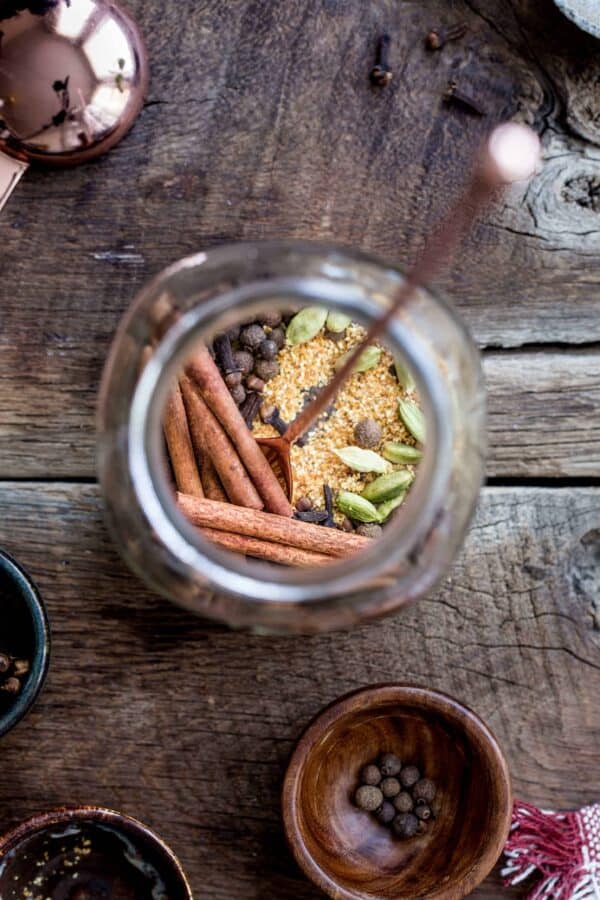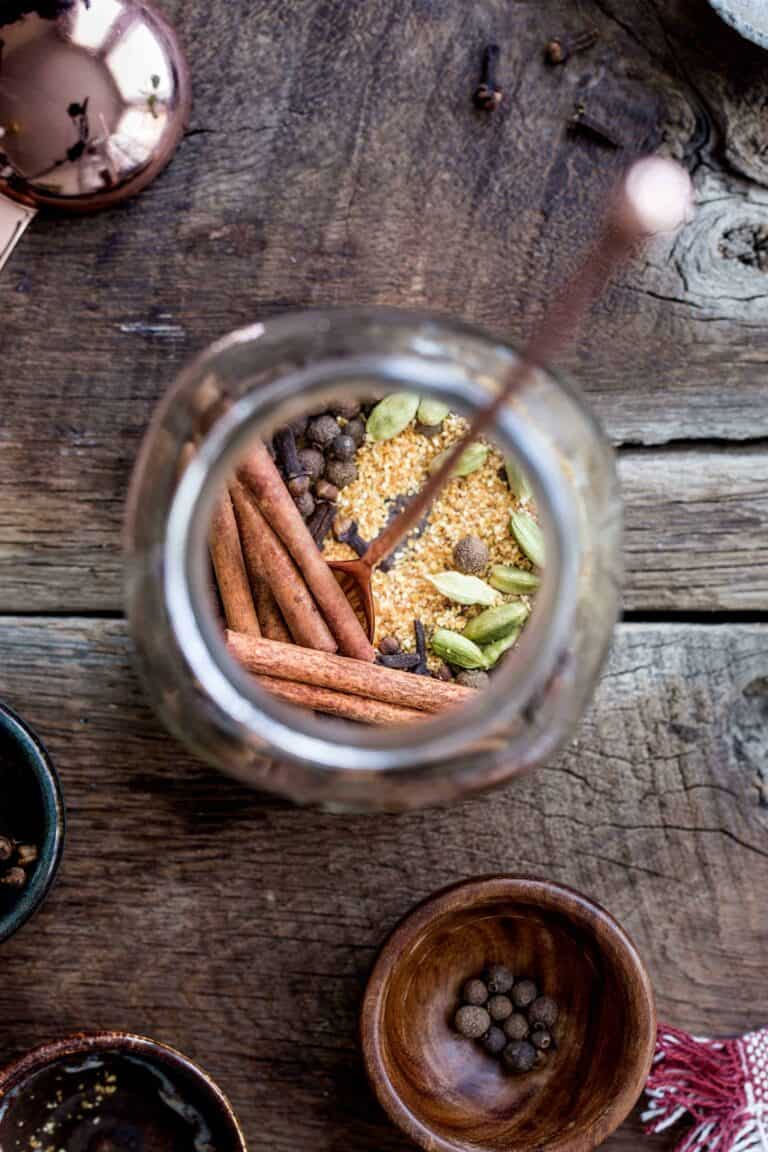 Meaning adding all those mulling spices and some orange peel? Best idea ever.
My friend Amber once told me about a craft gin she had that featured cardamom, and the idea stuck in my head. It's a flavor I really like, though it wasn't familiar to me until I was an adult and tried Indian food for the first time. It's kind of like a smoky cinnamon, if you've never had it before. And it really shines here.
When combined with allspice, clove, cinnamon and orange, you'll have a flavored vodka to use in cocktails that will warm you from the inside out with all the same spicy flavors you love about mulled wine.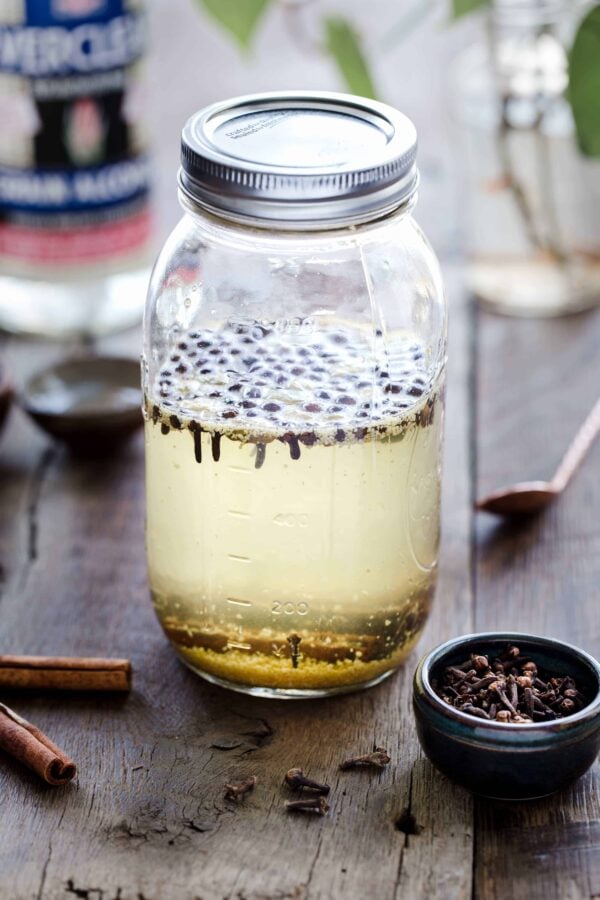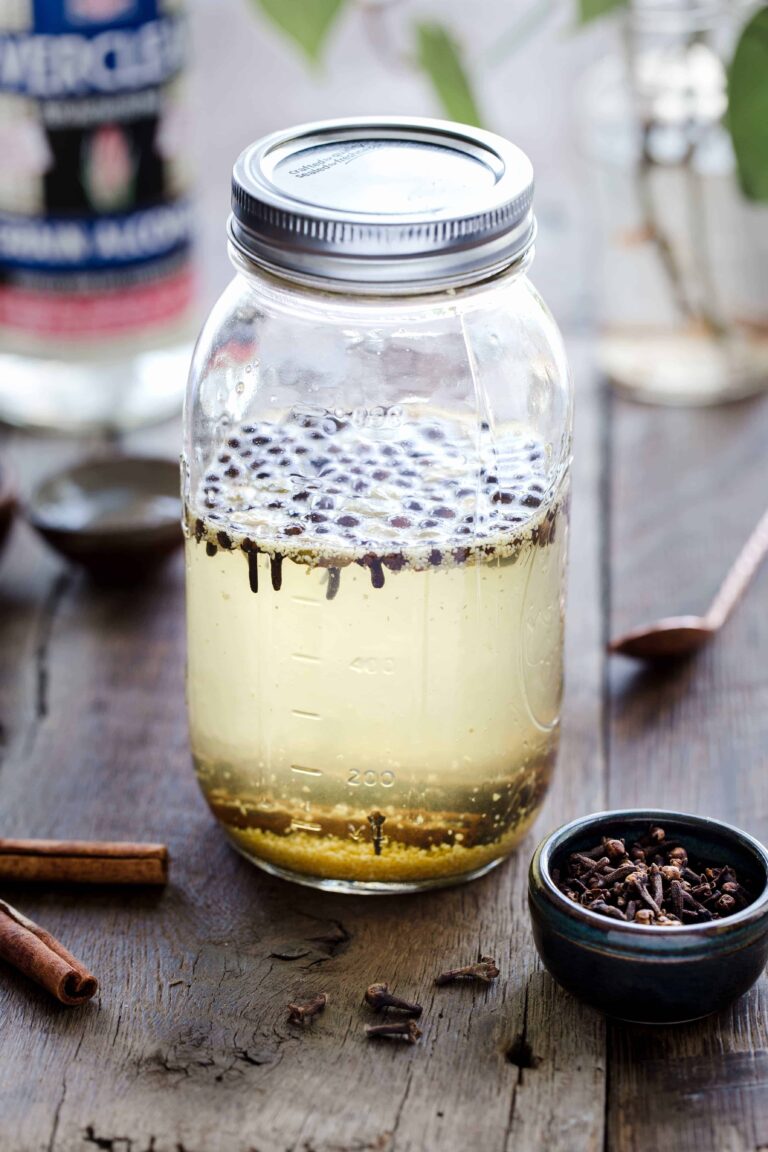 Everclear® draws out the flavors of anything that is added to it. I've done it before with this Pomegranate Ginger Punch, and I really think you're going to love this Mulling Spiced Vodka.
Simply use this Mulling Spiced Vodka as you would any other flavored vodka. You can go the simple route by adding in a little club soda, or get a little more festive and mix it with your favorite apple cider. I like to keep things pretty simple, but go ahead and get creative!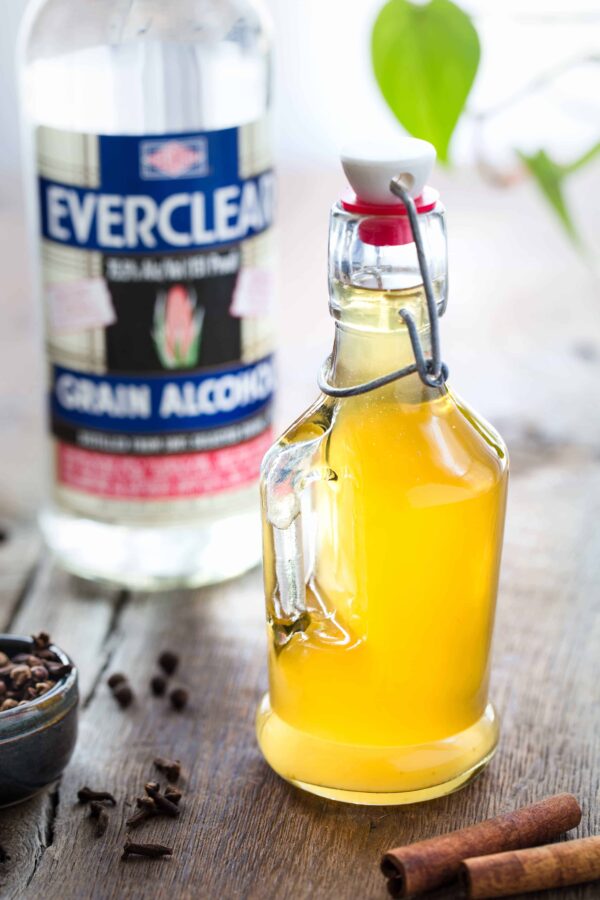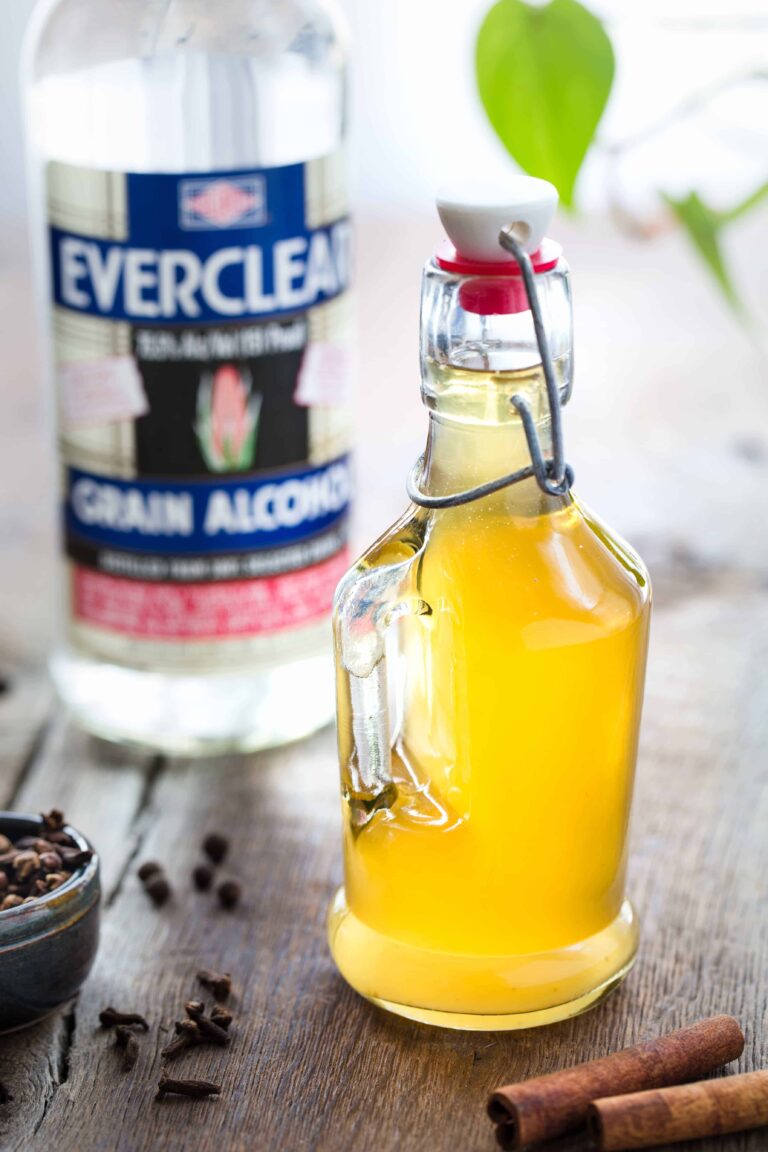 This flavored vodka is a little on the sweeter side thanks to simple syrup, and I personally think it's a magical addition to any holiday party you're throwing this year. Just remember to enjoy responsibly!
For more great ways to use Everclear®, be sure to check out this Sparkling Cranberry Rosemary Punch and this Mulled Apple Cider Punch.