This Peanut Butter Banana Protein Smoothie is going to be your new go-to breakfast, lunch, or afternoon snack. I'm sure of it, because it's AMAZING.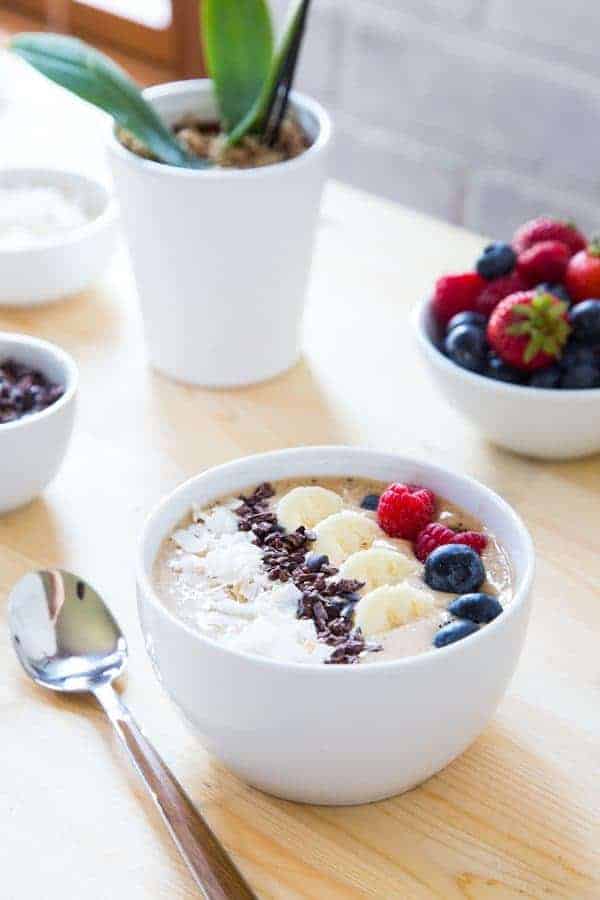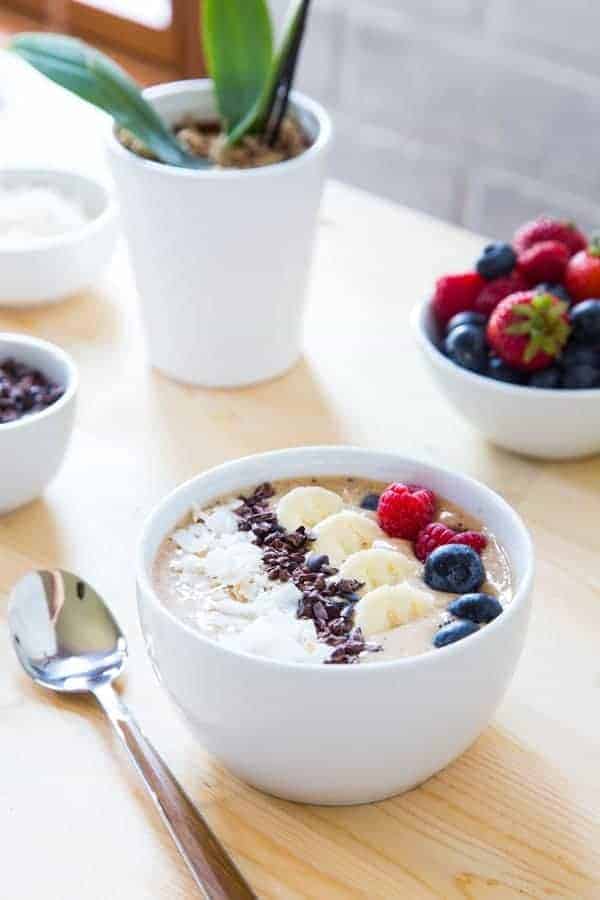 This is a sponsored post on behalf of thinkThin® High Protein Smoothie Mix. Thank you for supporting the brands that make My Baking Addiction possible.
So here we are, and it's June, you guys. We're halfway through the year. I'm not 100% sure how I feel about that, but I am enjoying the warmer weather.
Back in January, I'm pretty sure I mentioned a few times that Eric and I were making an effort to have a decent breakfast every morning. With all three of us home every day, the behaviors we model for Elle seem like something we should concentrate on – and eating well when you also have a baking blog seems like it should be top of the list, right?
So we've been finding ways to insert a breakfast routine that isn't too hard, beacause we are not morning people. And one of the things we've started going to over and over again are breakfast smoothies.
I was struggling for a while there to find the perfect mix of protein and carbs, and get fiber in too, and then I stumbled on these thinkThin® High Protein Smoothie Mixes.
You guys know I'm at Target on the daily, and I kept seeing the boxes of this protein smoothie mix being featured, so naturally, I had to pick them up. They'll also be in Whole Foods in single serve packets soon. When I saw the Peanut Butter Banana flavor, I was pretty excited because it's one of my favorite flavor combinations.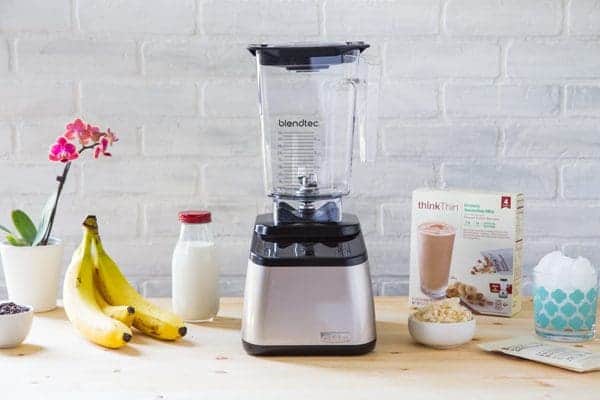 Didn't you love peanut butter banana sandwiches when you were a kid? That Elvis favorite was one of mine too. In slurpable smoothie form, it's even more delish.
This protein smoothie mix is pretty awesome – all you need is some milk – we used coconut milk, the smoothie packet, and some ice. You'll get 15 grams of protein, 5 grams of fiber, and REAL stuff, like dried bananas and cashews, ground flaxseed and chia seeds.
It's all stuff you would put in your homemade smoothie, but perfectly portioned to give you every bit of nutrition you need to start the day. Especially if you start the day the way I do, with only one eye open and a toddler on your hip.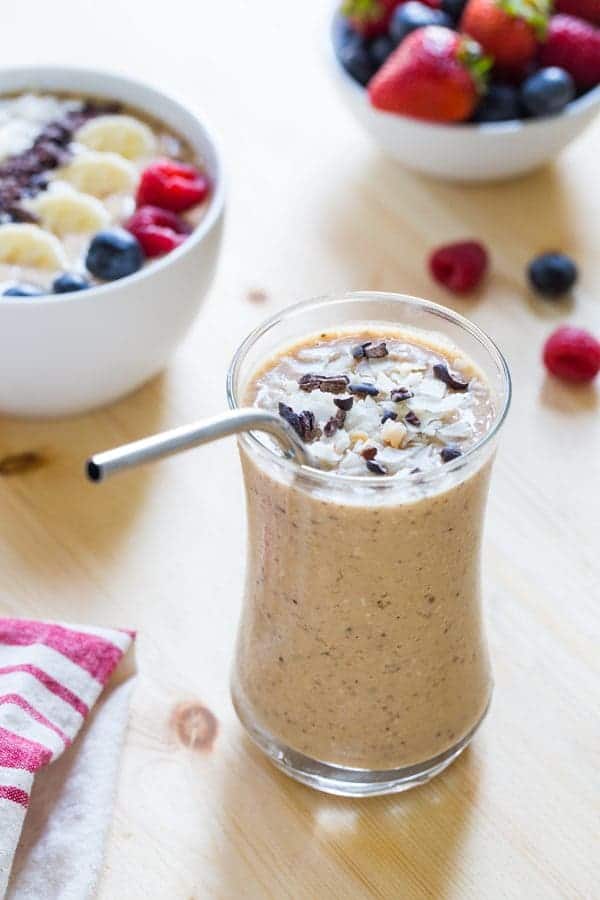 I also really love that this thinkThin® smoothie mix divies up its protein sources. It's not all whey and some flavoring. You'll find GMO-free, plant-based protein from almonds and sunflower seeds here.
But the really cool thing is that these mixes are adaptable too. Want to throw some greens in? Have at it. Want to sweeten it up with a little more banana? Go for it.
You can make this smoothie exactly as is, right out of the packet, or you can customize it with your favorite things, which is what I did here.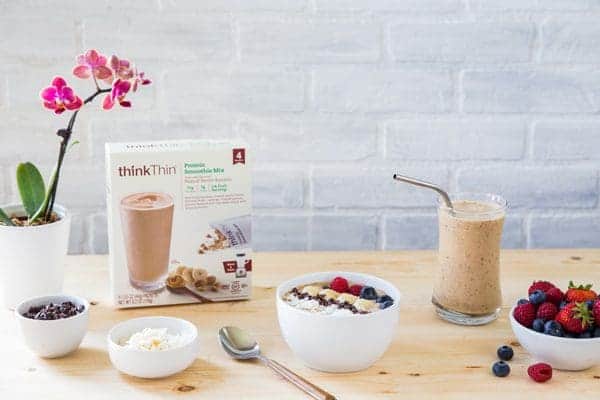 You see, we started drinking these smoothies for breakfast right when we got back from vacation in Florida. And I was missing that tropical locale something fierce.
So I added a whole banana, coconut, and cacoa nibs to my smoothie. The only thing missing was a tiny little umbrella.
National Smoothie Day is coming up (June 21st), so we need to make sure you're fully prepared. Target is running a special on the new thinkThin® High Protein Smoothie Mixes right now – Get $1.50 off a box! (A box is regularly $9.99, and contains 4 packets.)
This Peanut Butter Banana Protein Smoothie video was filmed and edited in collaboration with Emily Caruso.