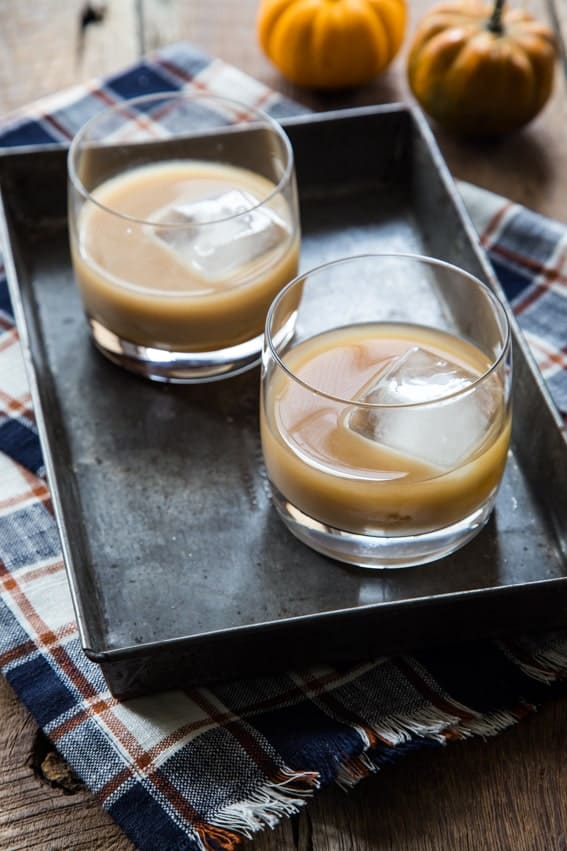 This Pumpkin Spice White Russian will make you so happy it's Fall. Cheers to chillier temperatures!
I am one of those people. Which I'm sure you know by now. Pumpkin spice anything? It's my jam. From October 1st until December 1st, I'll make anything and everything in my life a festival of the warm, fall flavors we love to call pumpkin spice.
And I don't apologize for it either. I mean, cinnamon, nutmeg, ginger – these are all spices meant to be savored and enjoyed (year-round, in my opinon, but that's a fight for another day). So when the air starts to get chilly, I am READY.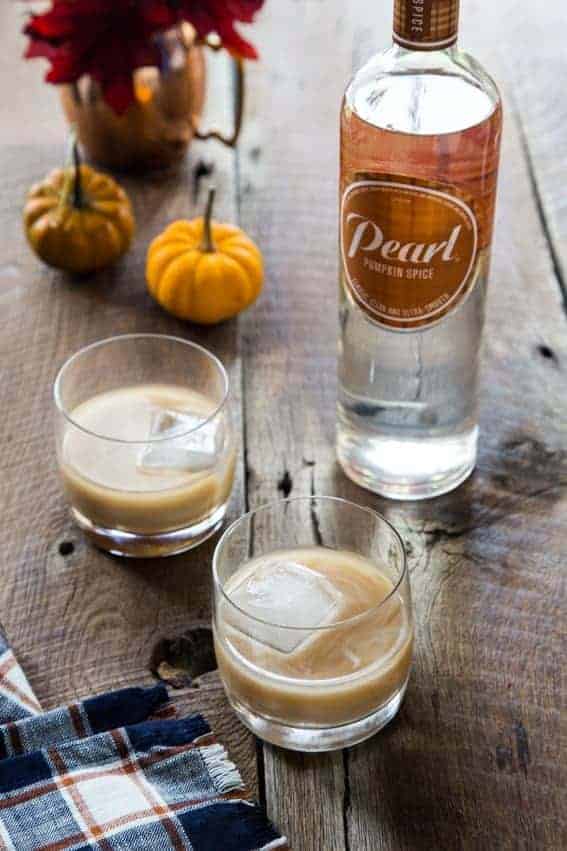 Take this Pumpkin Spice White Russian. The other night, we'd finally got the babe to bed, it had been a very long day of cooking and baking, and I decided the thing that was needed before I washed one more dirty dish, was a cocktail.
I'd been saving Pearl® Vodka's Pumpkin Spice flavor for just such an occasion, and it did not disappoint.
The thing about a White Russian is that they're deceptively easy to make, but they taste complex. We're talking about three ingredients here – Pearl® Pumpkin Spice Vodka, coffee liqueur, and heavy cream. That's it. But it tastes like SO much more.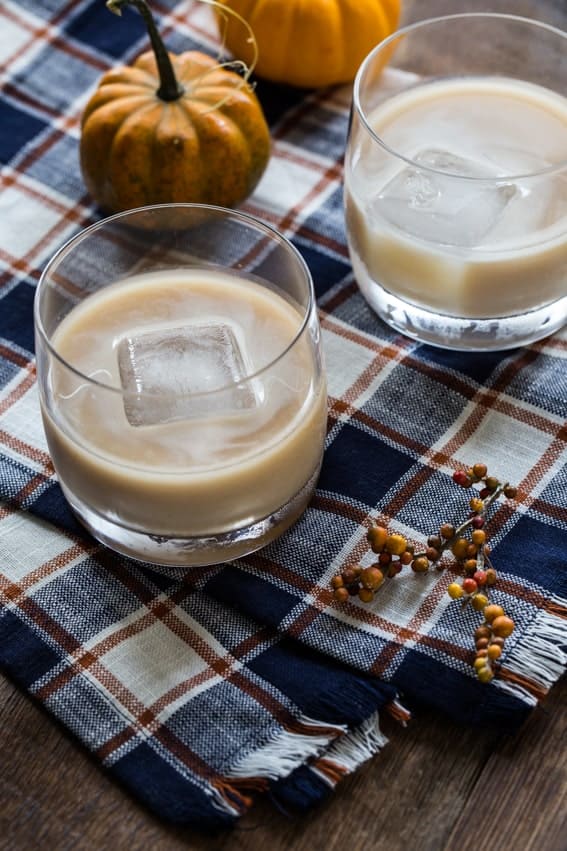 Let me warn you that this is one smooth talkin' cocktail. Before you know it, you've had two, and doing the rest of those dishes? Not gonna happen. I'm pretty sure the reason they go down so easily is just how smooth Pearl®'s Pumpkin Spice Vodka tastes.
It's smooth enough to drink it on the rocks and still get that roasty toasty delicious fall flavor with no need for mixers, but true to the girly-girl I am, I can't say no to a White Russian. And I'm willing to bet you can't either. I'm also thinking this vodka would be amazing when paired with a creamy cup of eggnog.
Cheers! Let's drink up to Autumn – with a Pearl® Vodka Pumpkin Spice White Russian!
This is a sponsored post on behalf of Pearl® Vodka. Thank you for continuing to support the brands that make My Baking Addiction possible.