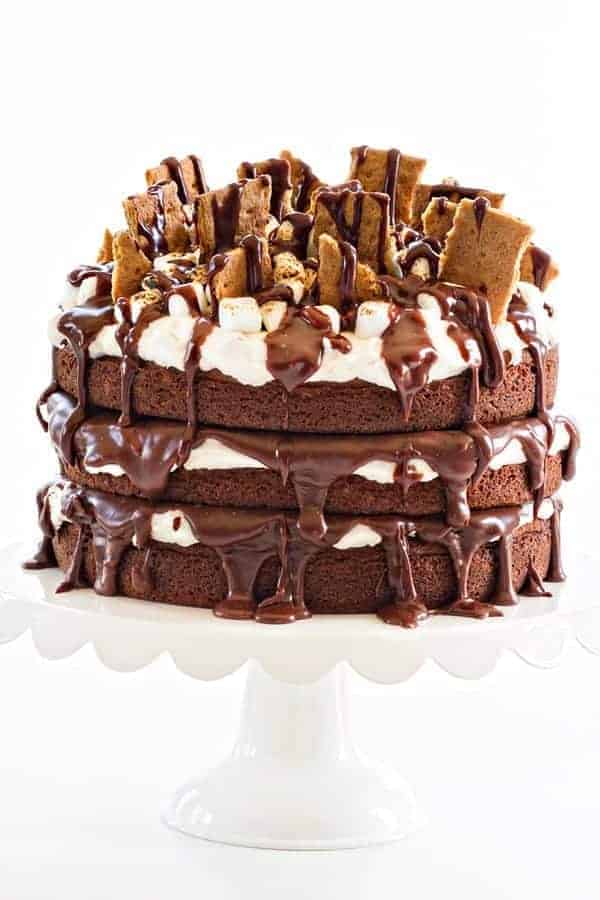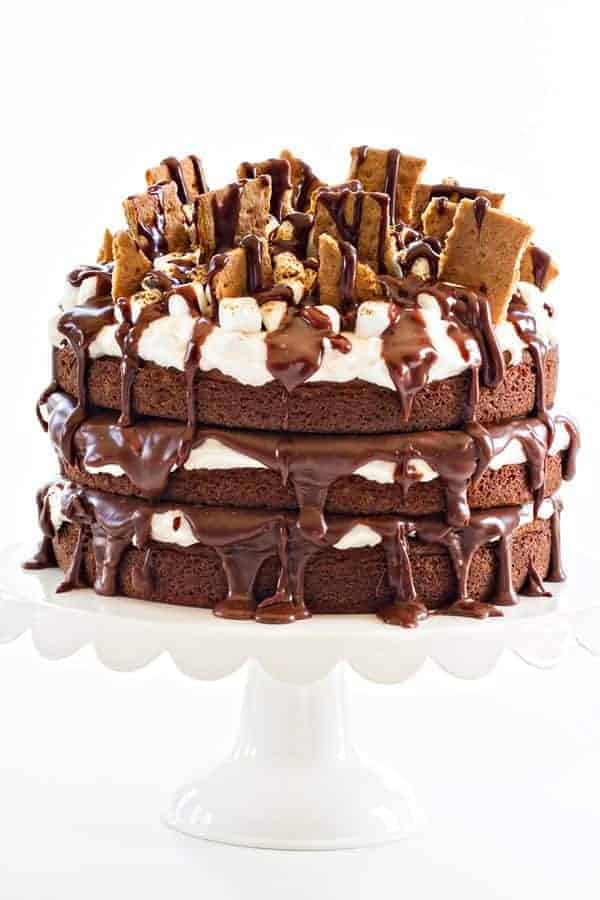 S'mores Cake has all the familiar flavors and textures of the campfire classic, but in cake form. Layers of toasted marshmallow buttercream and silky ganache make it irresistible!
Unless we're taking a 40 minute road trip to Eric's favorite pizza joint, or whipping up his beloved marinara sauce, he doesn't get too pumped about food. I'm usually the one scouring the internet for new recipe ideas and restaurants for us to try. For the most part, the control-freak in me doesn't mind taking the meal planning reins, but every once in a while, I like a little input.
When my friend Shelly's gorgeous debut cookbook arrived on our doorstep, I flipped through, page by page, and mentally book marked several must-make immediately recipes. Then, I handed The Cookies and Cups Cookbook off to Eric.
With a pad of post-its in hand, I told him flag all of his favorites. I expected him to hand it back to me with 2 or 3 pages marked. But nope, the guy put some serious effort into the task and returned it to my desk with no less than 15 flags!
He even requested that I start with Shelly's S'mores Cake and Garlic Bread Pasta! And let me tell you, both are amazing.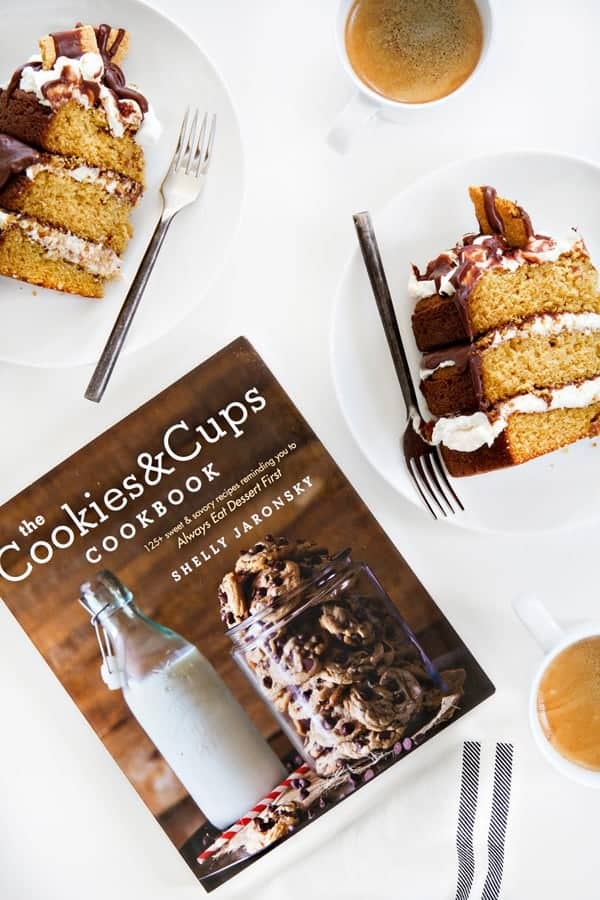 As you probably noticed from the photos, this cake is over-the-top, but in the best way possible. The toasted marshmallow buttercream might just be the best buttercream I've ever made, and the silky ganache just ties it all together. Shelly's recommendation of topping the cake with pieces or graham crackers and toasted marshmallows make it a show stopping dessert for any celebration!
I've been looking forward to the The Cookies and Cups Cookbook for months and trust me, it's everything I imagined it would be – AND more. This cookbook is loaded with delicious, approachable recipes that are perfect for any skill level. It's truly an extension of Shelly's blog and loaded with funny commentary, beautiful photos, and delicious recipes. This book is undoubtedly 100% Shelly and that's what I love most about it.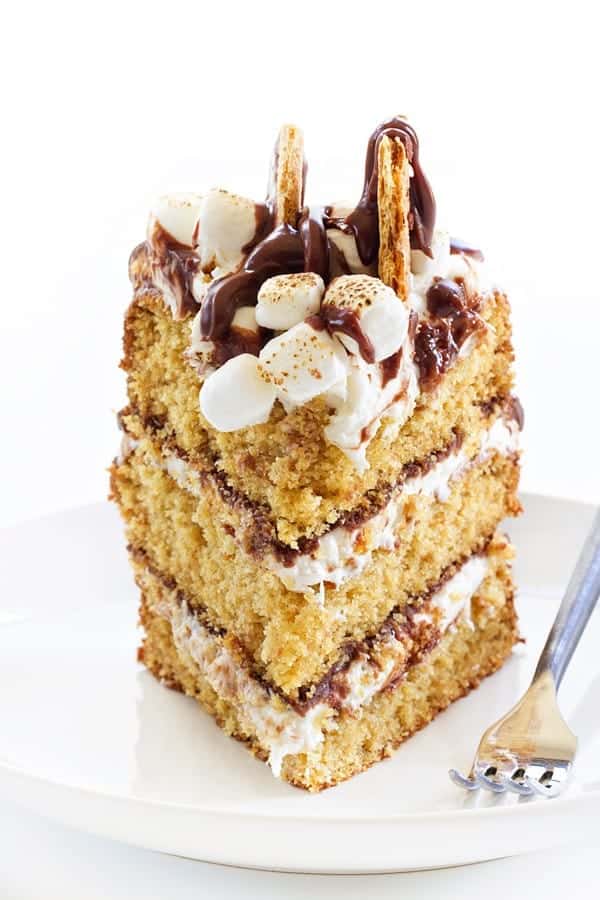 The majority of the cookbook is filled with dessert recipes like this S'mores Cake and Billionaire Cookie Dough Cake, but also has several chapters dedicated to savory dishes like aforementioned Garlic Bread Pasta and Eric's new favorite dinner – Frito Pie Sloppy Joes.
Shelly reminds you to always eat dessert first by placing the dessert recipes at the front of the book, and the savory ones at the back. It's a clever reminder, and you know this dessert obsessed girl loves that the majority of the book is dedicated to my favorite mealtime.
There is truly something for everyone in this cookbook and I know I'll be baking and cooking from it for years to come!
*post contains Amazon affiliate links.