The Only Dinner Roll Recipes You'll Ever Need!
Still looking for the perfect dinner rolls to serve for the holidays this year? Look no further than these 10 dinner roll recipes – the only ones you'll ever need!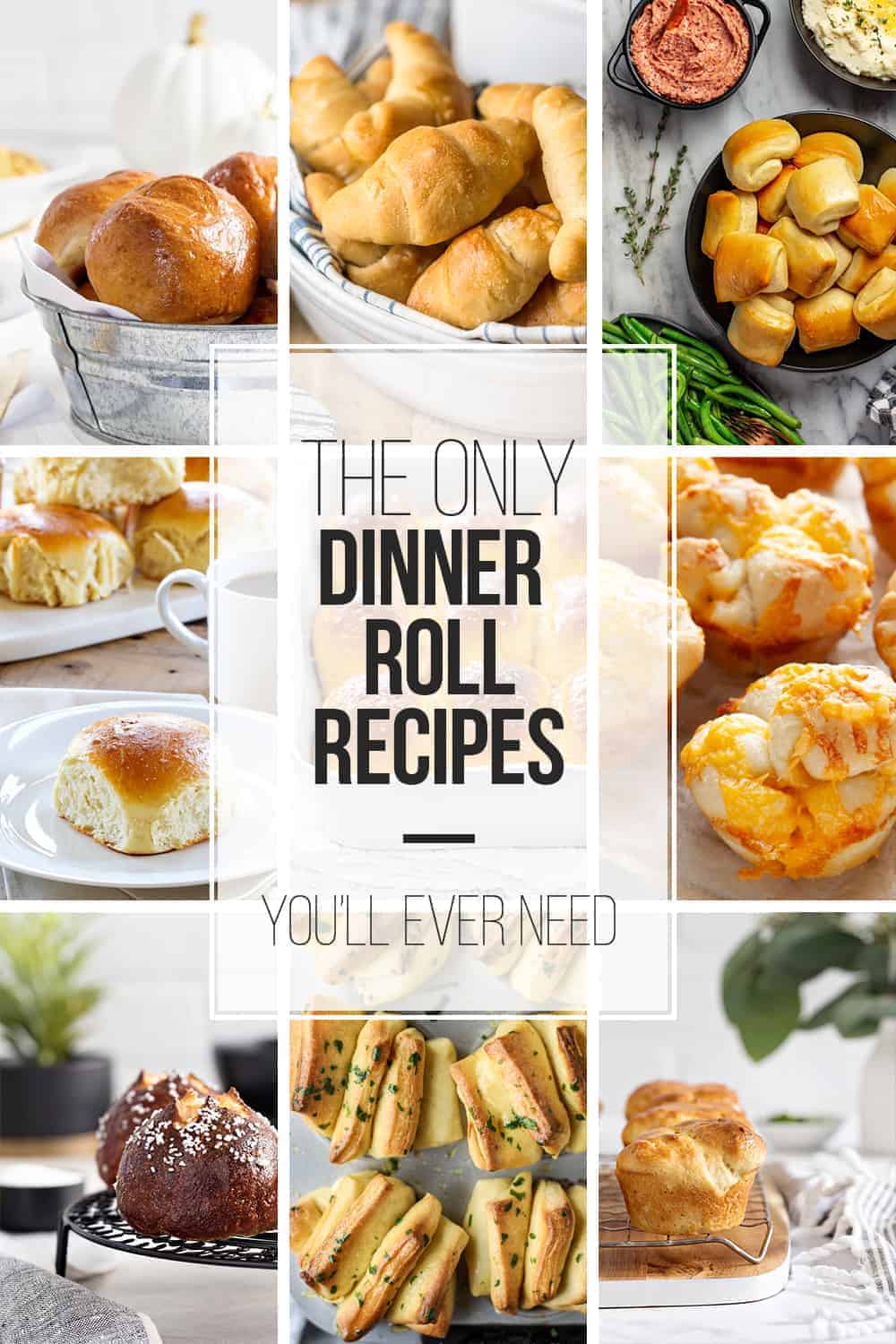 Do you like your dinner rolls to be fluffy? Buttery? Flaky?
I like them all. Anyone who doesn't consider rolls to be a holiday side dish is just wrong in my opinion.
Carbs are life and rolls are absolutely one of the stars of the show at my Thanksgiving.
With Thanksgiving just a few days away, I know a few of you are probably still finalizing your dinner menus. So I thought I would put together a list of some of my favorite dinner rolls to help you out.
No matter how you like your dinner rolls, there's something on this list for everyone!

Psst! Still need help with your dessert list, too? Check out 10 pumpkin desserts to find just what you need!
This post may contain affiliate links. We are a participant in the Amazon Services LLC Associates Program, an affiliate advertising program designed to provide a means for us to earn fees by linking to Amazon.com and affiliated sites.