As you guys know, I'm definitely not into making New Year's Resolutions. Instead I choose to focus on small goals like using a facial moisturizer every day – hello, crow's feet and drinking more water.
This month, the folks at Green Mountain Coffee are celebrating smart choices and great taste with the new Wellness Brewed K-Cup packs. These unique beverages are all about adding something additional to your everyday coffee, tea, or fruit brew in brands you already know and love, such as Green Mountain Coffee, Celestial Seasonings, and Vitamin Burst.
Wellness Brewed beverages prove that a healthy lifestyle is simply a celebration of good choices and great taste. It doesn't need to be complicated.
Wellness Brewed beverages are available exclusively in K-Cup packs online at WellnessBrewed.com, Keurig.com, and GreenMountainCoffee.com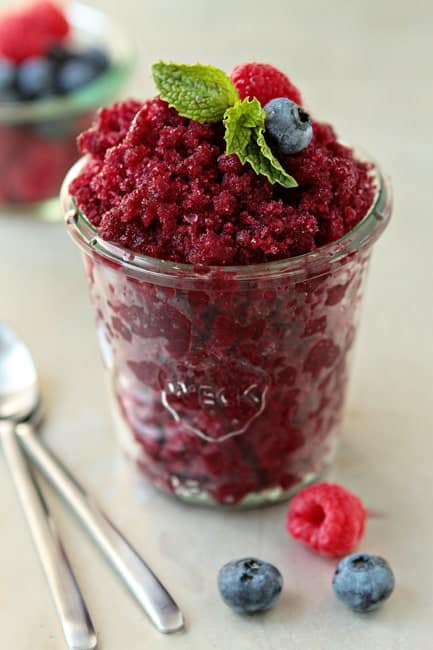 If you're looking for a fun way to incorporate the Wellness Brewed beverages into a delicious and healthy recipe, definitely check out my recipe for Berry Burst Granita using Acai Berry Vitamin Burst K-Cup packs.
Use code: BEWELL8126 to receive 15% Wellness Brewed K-Cup® Packs at GreenMountainCoffee.com (while supplies last). Valid until February 20, 2013
Disclosure: I am a compensated Keurig K-Cup Ambassador, and this post is written as part of that program. All opinions about Green Mountain Coffee and Keurig K-Cup packs are my own. Some photos are provided by Green Mountain Coffee.