home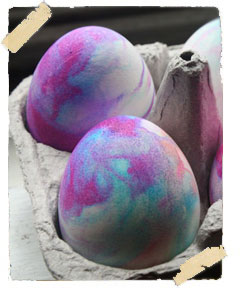 Whipped Cream Dyed Eggs A fun and unique way to make tie-dyed Easter eggs with whipped cream.
Cake Mix Cookies Super easy cake mix cookies are given a festive Easter twist with the addition pastel buttercream and sprinkles.
Mini Chocolate Poke Cakes Mini Chocolate Poke Cakes drenched in caramel, and topped with whipped cream and toffee chips to create the perfect mini dessert.