Amish Macaroni Salad is a potluck classic! This pasta salad combines cooked macaroni, hard boiled eggs, crispy veggies and a creamy dressing for a side dish your friends will ask for again and again.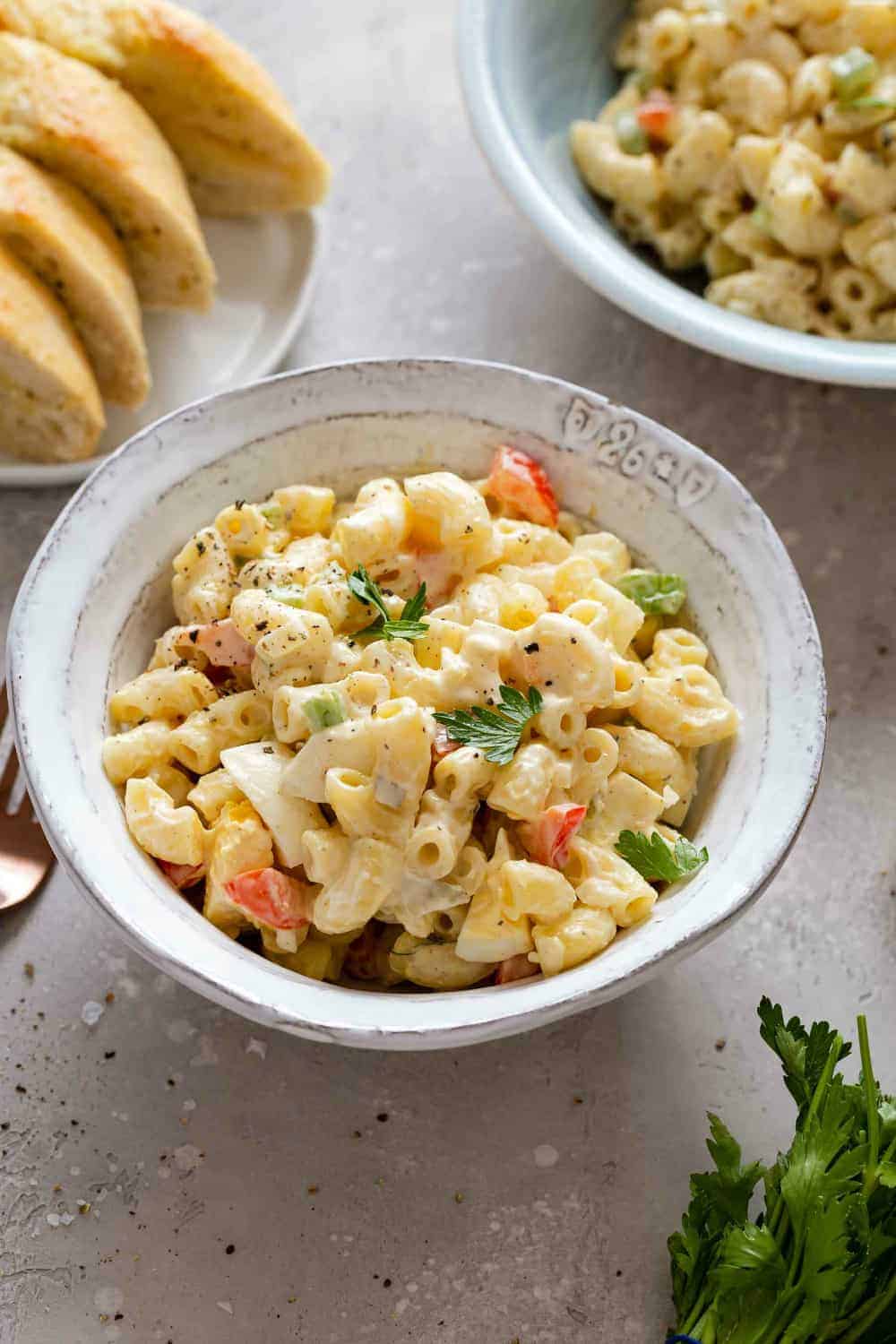 This might sound a little strange, but one of my very favorite foods is macaroni salad.
Although it's not necessarily something I make very often in the fall and winter, it's a staple around here in the spring and summer.
If you're having a barbecue and I'm invited, odds are I'm bringing the macaroni salad and chocolate chip cookies or a lemon cheesecake, that's just the way things roll. And let's be real, who is going to complain about any of those?
Years ago I fell in love with a sweet macaroni salad that I had in Amish Country and I scoured the web and tweaked a recipe until we thought it was perfect and I'm finally sharing it with you!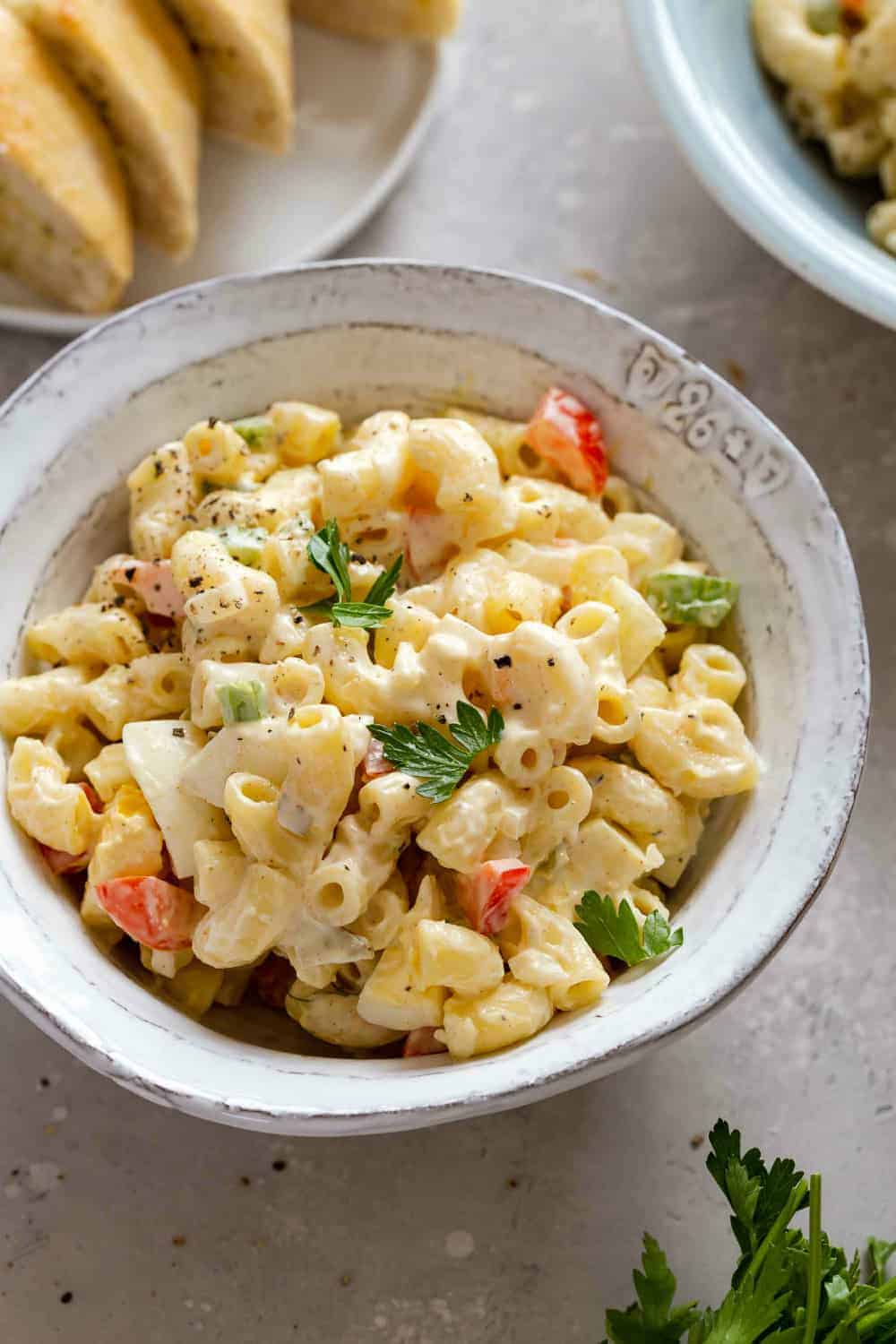 MY MACARONI SALAD DRESSING RECIPE
I'm going to just go ahead and get this out in the open:
My recipe for macaroni salad dressing uses Miracle Whip instead of mayonnaise.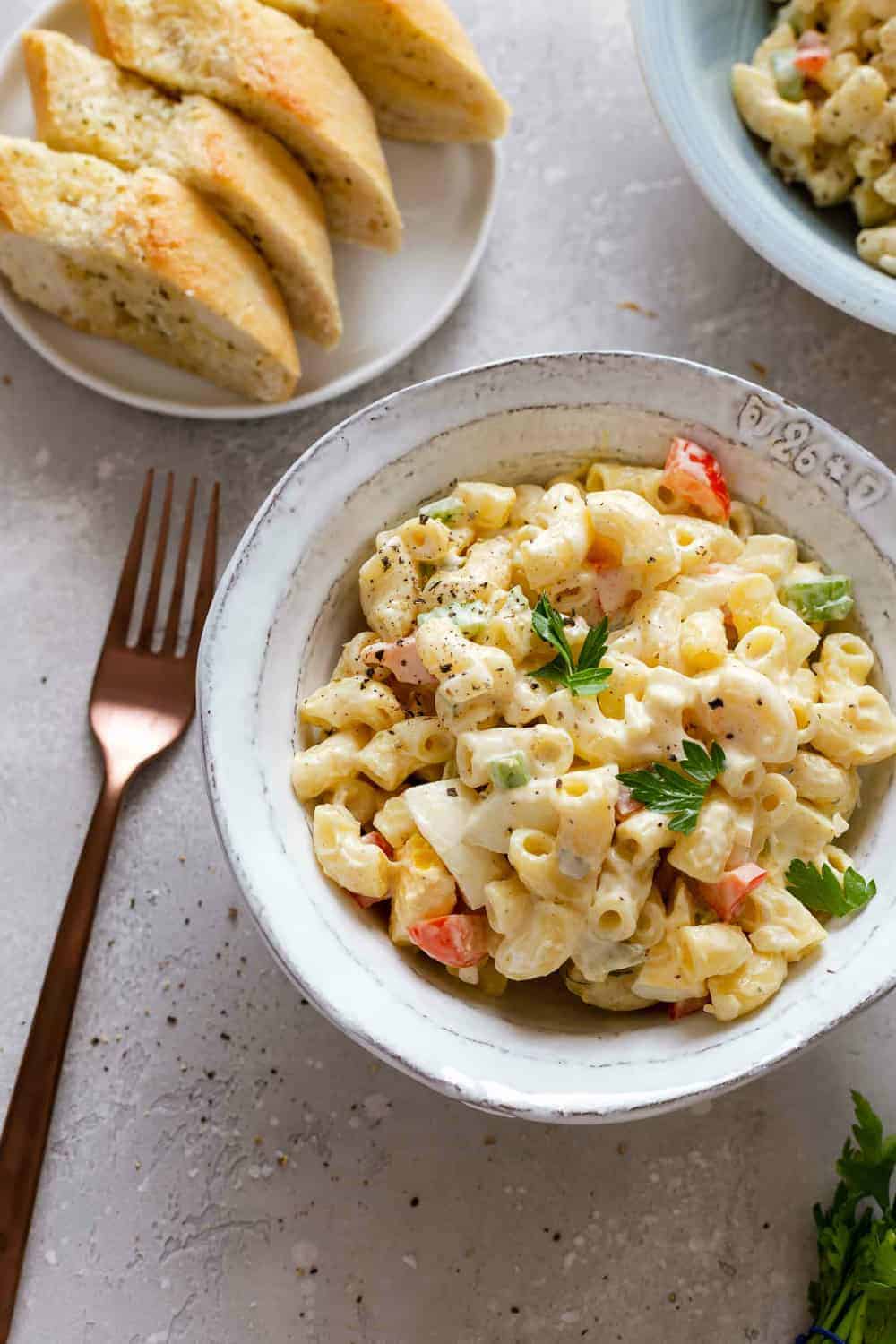 Depending on where you grew up, you are probably either nodding at your screen right now or your jaw just dropped in shock.
Look, I definitely have recipes that use mayonnaise. My Amish Ham and Pea Salad and my French Onion Chip Dip both come to mind.
But I also grew up in the Midwest and around here, we aren't afraid to grab a jar of Miracle Whip for certain recipes.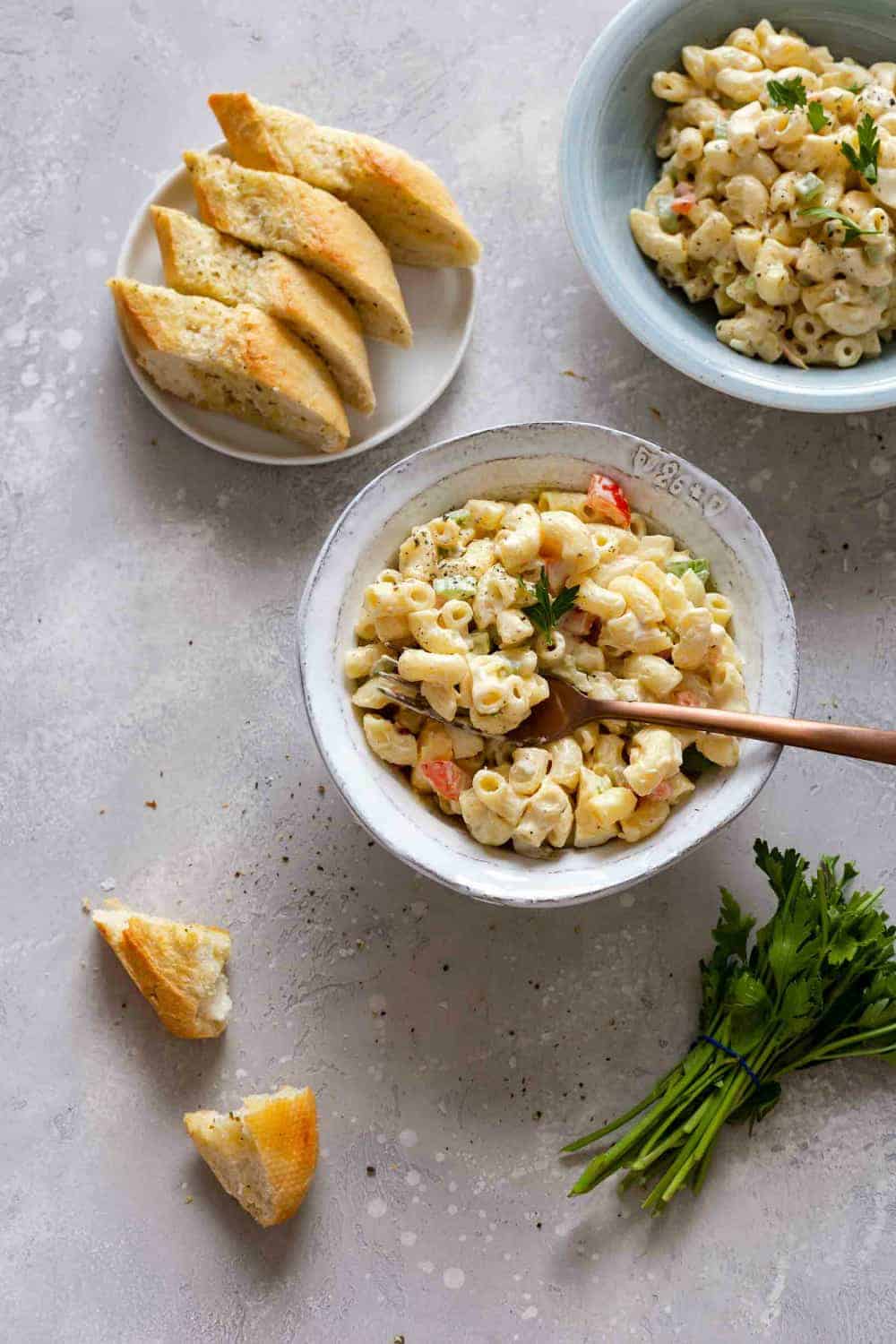 If you are unfamiliar, Miracle Whip uses a bit less oil than mayo and includes some sugar and spices that mayo does not. Because of this, Miracle Whip has a bit of a sweeter flavor than mayonnaise.
If you really don't want to use Miracle Whip in this recipe, you can go ahead and use mayo instead. Just know that if you've ever eaten my Amish Macaroni Salad at a potluck or barbecue before, it won't taste quite the same!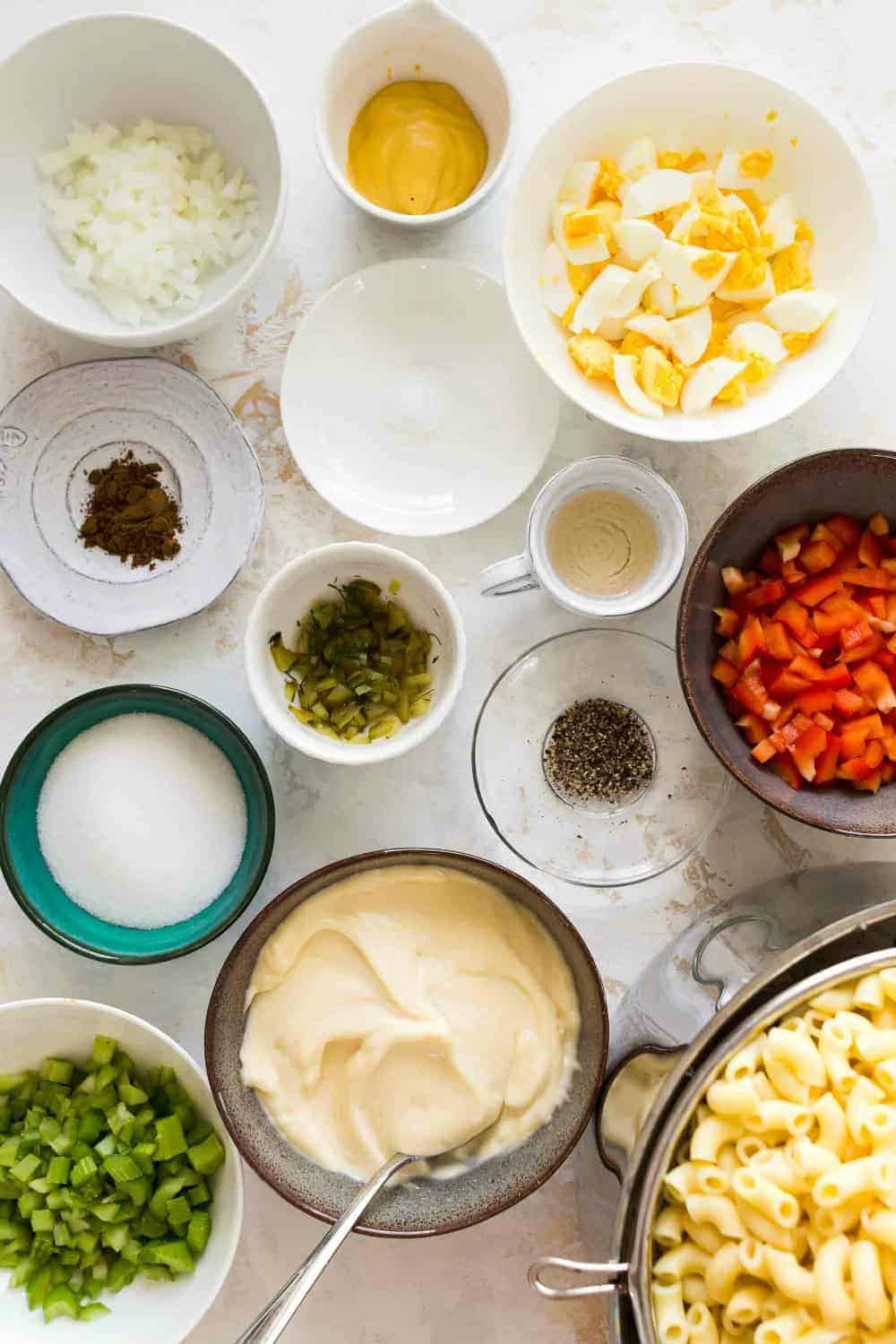 HOW TO MAKE MACARONI SALAD
Amish Macaroni Salad is a great side dish to take to a potluck or barbecue because you really do need to make it ahead of time for the best flavor. It just tastes better as it sits!
As you might guess, Amish Macaroni Salad starts with cooked and cooled elbow macaroni. While the pasta cools, go ahead and stir together your dressing.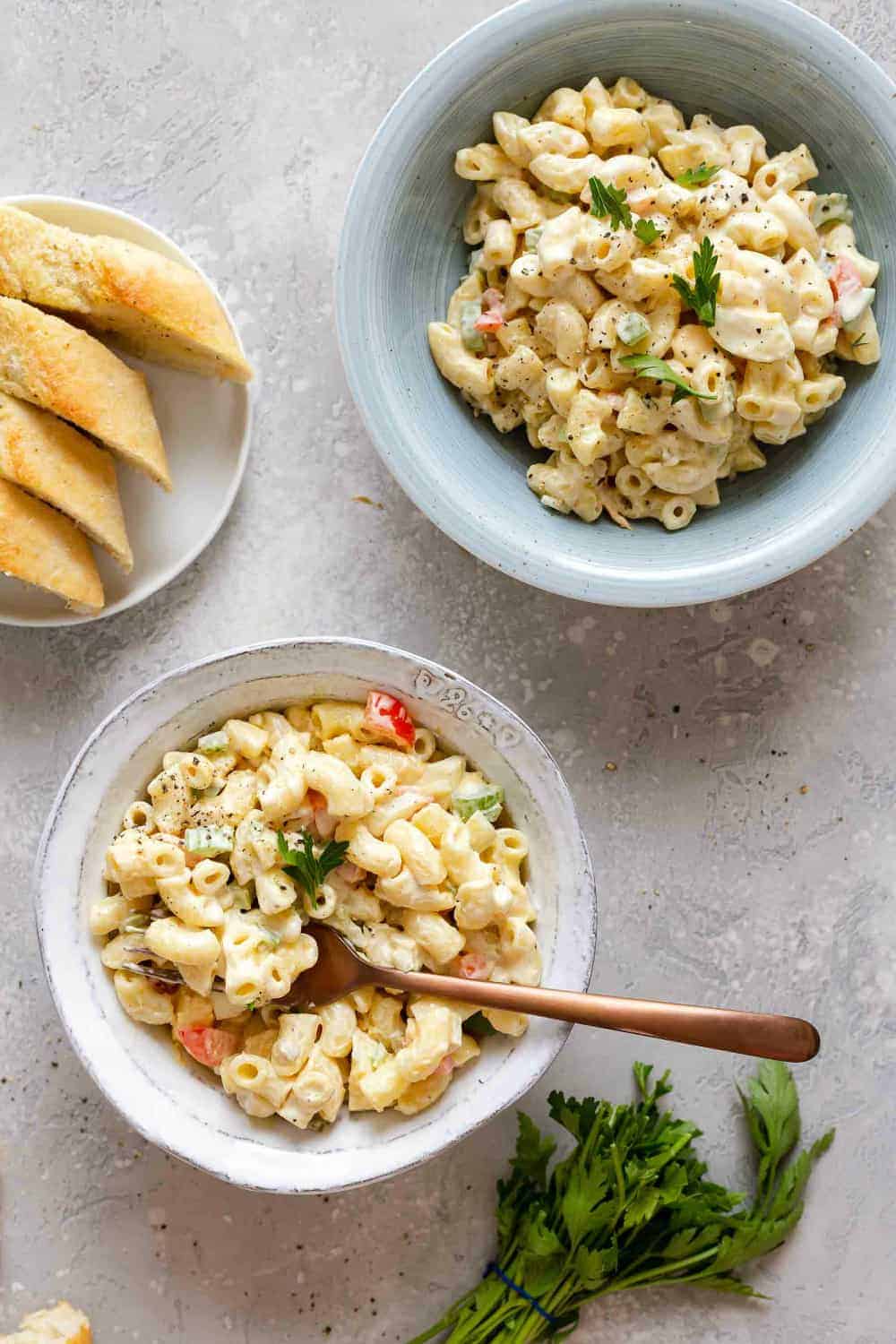 A little Miracle Whip, dill pickle relish, mustard, vinegar and sugar make a creamy and tangy-sweet dressing that appeals to almost everyone's tastes. I think the combo of flavors in the dressing are why everyone always goes crazy for this salad.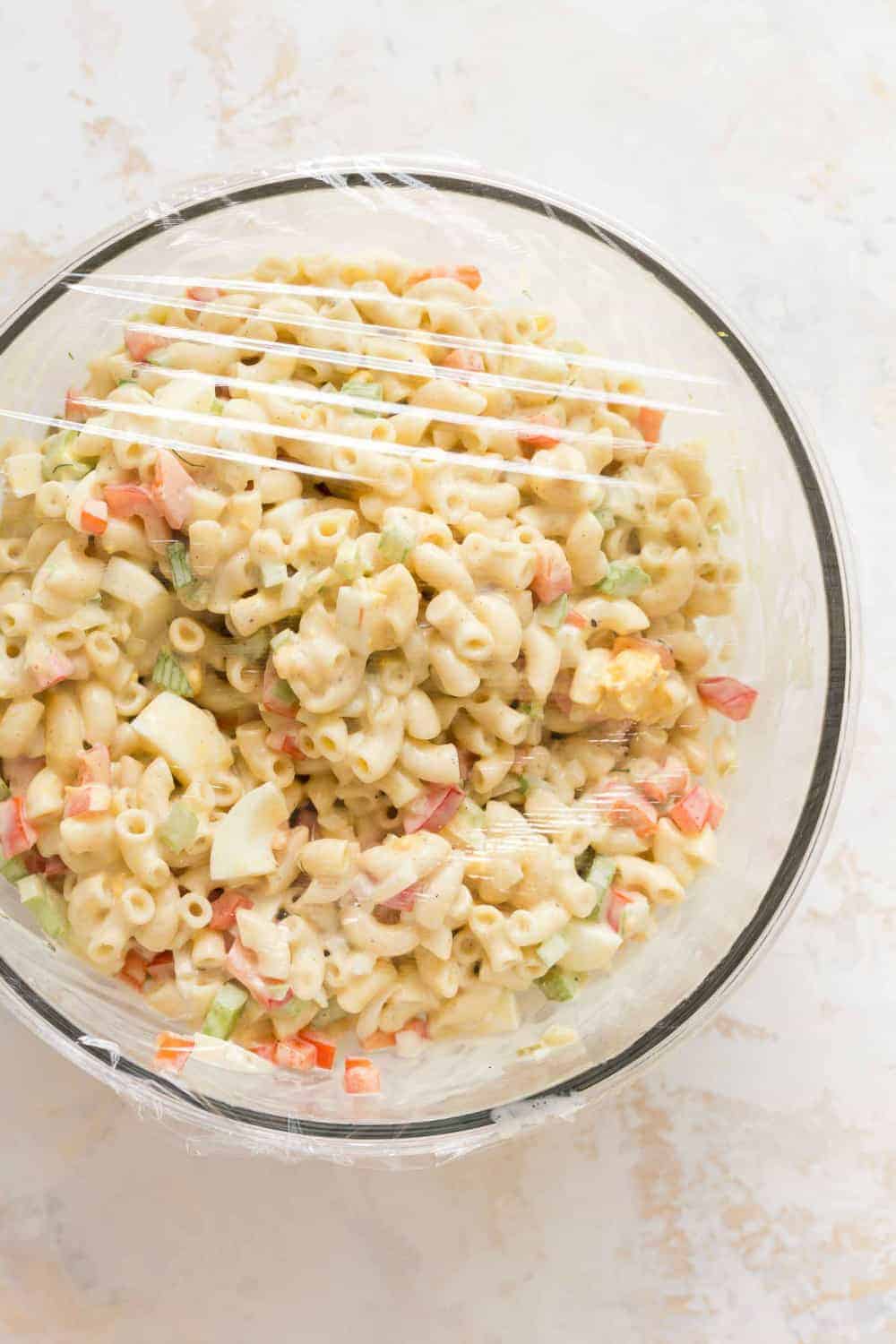 In addition to the pasta and the dressing, my macaroni salad recipe uses hard boiled eggs, chopped sweet onion, celery, and red bell pepper. It's crunchy, cool, and creamy all at once.
Of course, you can get a little creative on your mix-ins if you like. You could leave out the eggs if you want or add green bell pepper instead of red. It's really all about what you like!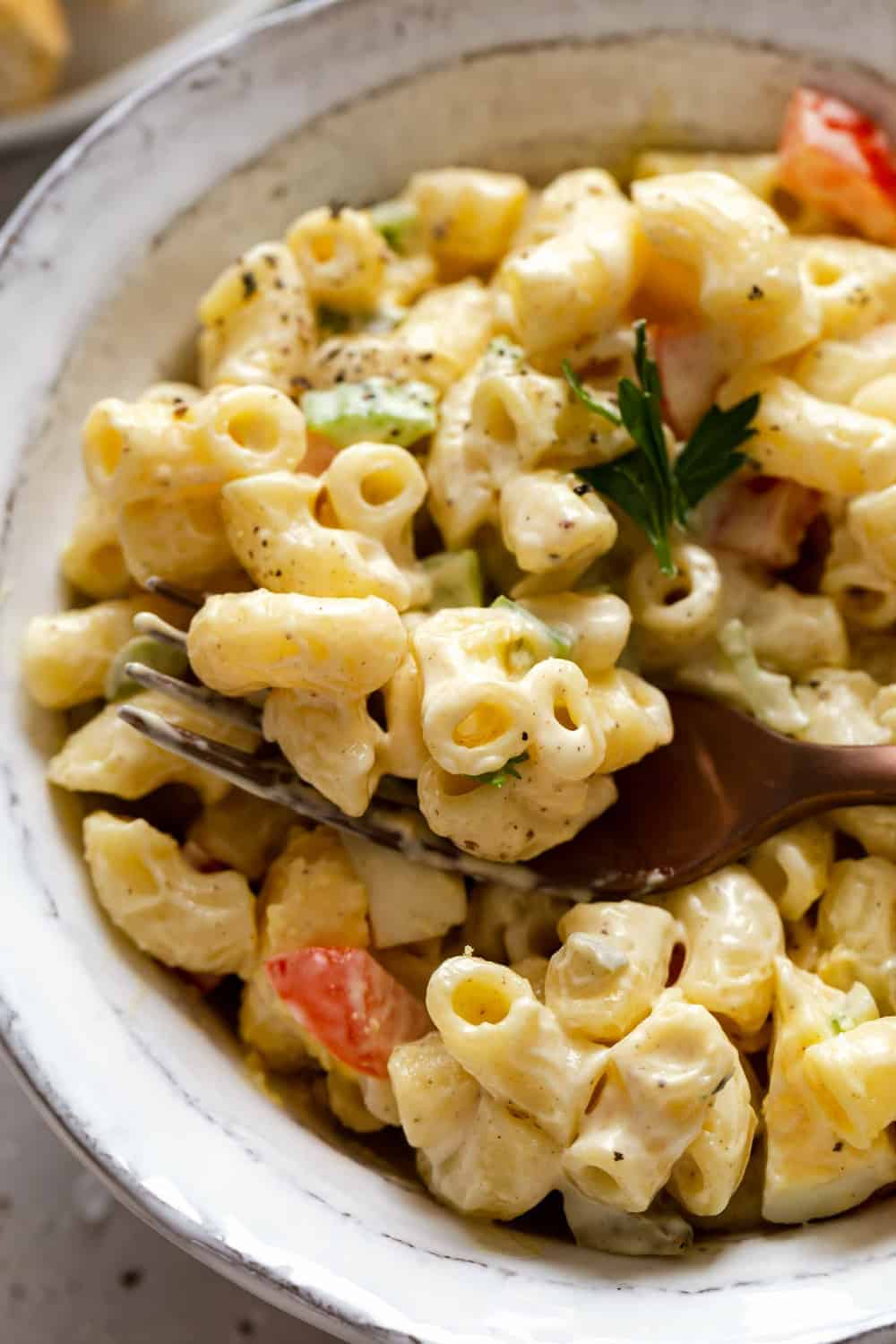 I just happen to think the ingredients in my version of Amish Macaroni Salad are pretty traditional.
If you're headed to a Labor Day cookout this year, bring along a batch of Amish Macaroni Salad. I know it'll be a hit!