Apple Cinnamon Granola is brimming with the delicious flavors of fall. Serve it up parfait-style with yogurt and fresh apples, or munch on it by the handful.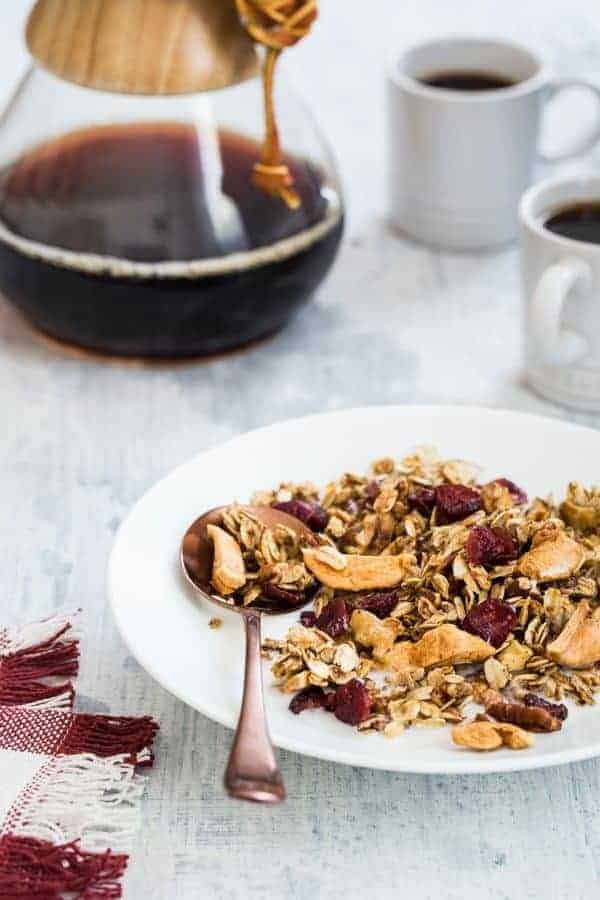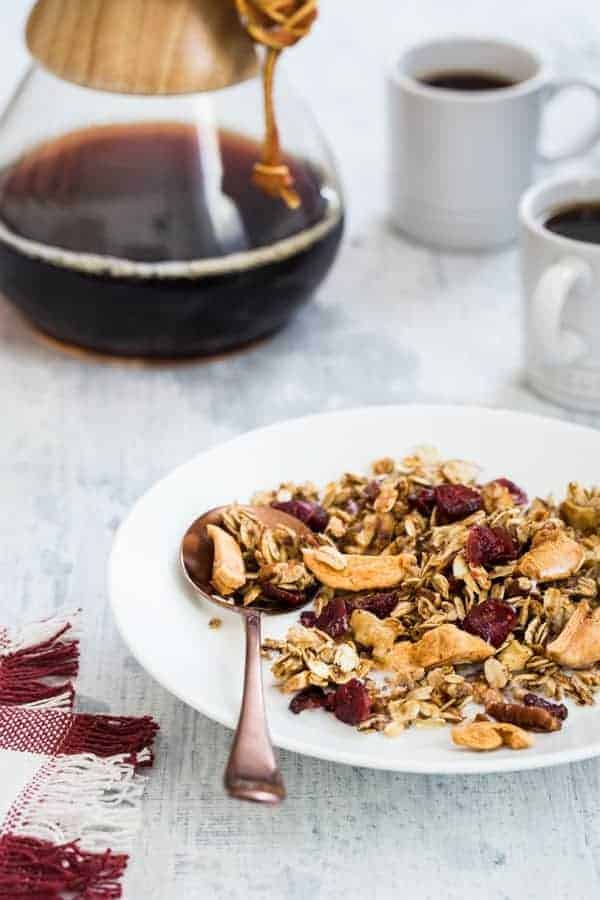 Elle is just starting to get into breakfast these days and I'm super excited about it. She typically gravitates towards a fruit and grain pouch and half a banana, but lately she's stepping outside her breakfast box and asking for things like mini pancakes, egg in a hole, and even toast with honey – just like Peppa Pig.
One day she'll be in love with those mini pancakes and the next she'll proclaim, "Blech, I don't like these, Mommy!" If you have a toddler, ya feel me, right?
However, the one thing she's been consistently loving is yogurt, but not the baby kind. She used to be obsessed with organic yogurt tubes, but lately she's totally digging Mommy's yogurt which is usually of the fruit on the bottom Greek variety.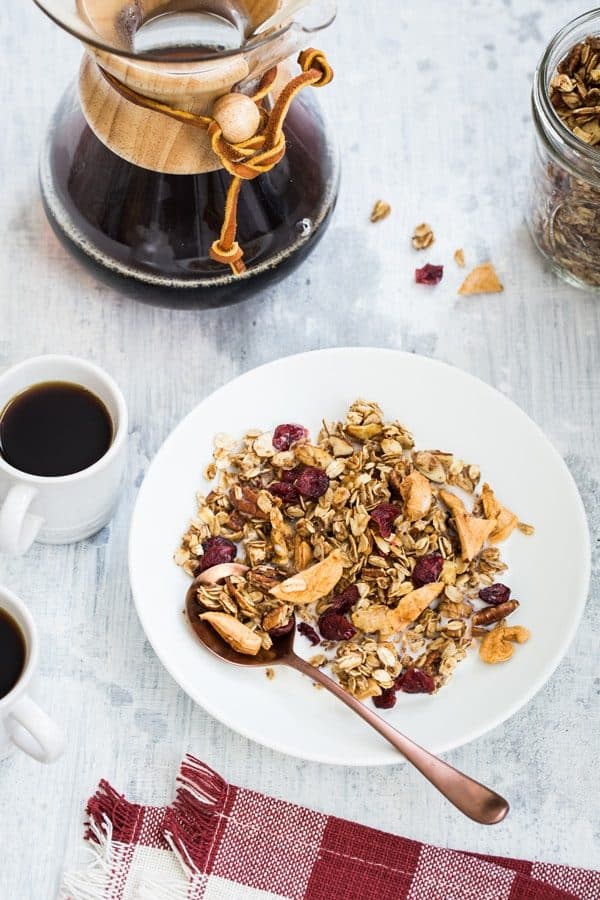 Some mornings she'll want to spoon it directly out of the carton for breakfast and other days she'll request it layered with sliced banana or kiwi for a snack.
Since she's been on such a yogurt kick, I decided to introduce her to fruit and yogurt parfaits, but the store-bought granola that we purchased seemed to be a little too crunchy for her liking, so I decided to make up a batch of my own.
I'm no stranger to homemade granola (this Pumpkin Pie Granola is one of my faves), but I haven't made it in quite some time.
Homemade granola so simple, and it's the perfect recipe to get the kiddos into the kitchen. Just measure the ingredients out for them and let them pour everything into the bowls and do the stirring. Obviously, you'll want to take care of the boiling process, but almost every other step is completely kiddo-friendly.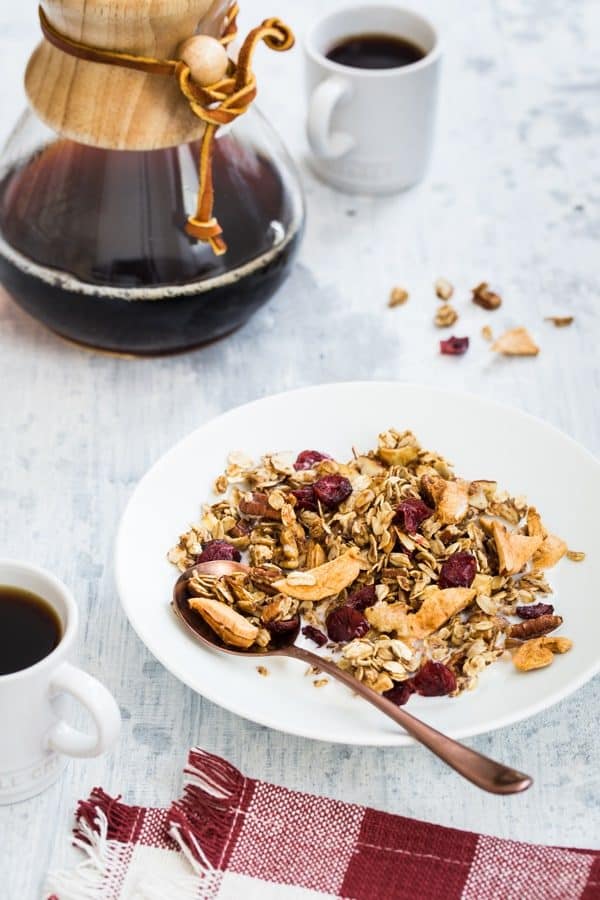 Since it's finally starting to feel like fall here in Ohio, we decided to whip up a batch of Apple Cinnamon Granola. It's loaded with warm apple pie spice, crunchy nuts, and sweet and chewy dried fruit.
The great thing about homemade granola is that it's totally customizable. Don't love walnuts? Leave them out. Not a fan of dried cranberries? Sub in dried cherries for a yummy, tart twist. The combinations are pretty endless, but totally delicious.
This Apple Cinnamon Granola is amazing layered with sweet vanilla yogurt and chopped Honey Crisp apples (my fave) for the perfect fall breakfast, or snack on it by the handful for a midday pick-me-up. No matter how you choose to enjoy it, I hope you love it as much as Elle and I do. Check out how easy it is to make in this fun video.
This video in this post was sponsored by the brand Buzz + Bloom, however this blog post is not sponsored in any way. I simply loved the recipe so much that I wanted to share it with you here on My Baking Addiction and offer you a convenient place to print it.
Video and photos filmed and edited in collaboration with Emily Caruso.