Karly from Buns in My Oven is sharing one of her favorite cookie recipes with you today. If you've never met Karly before, now's your chance to know someone awesome! You're going to love every single recipe on her site. Thanks for guest posting, Karly!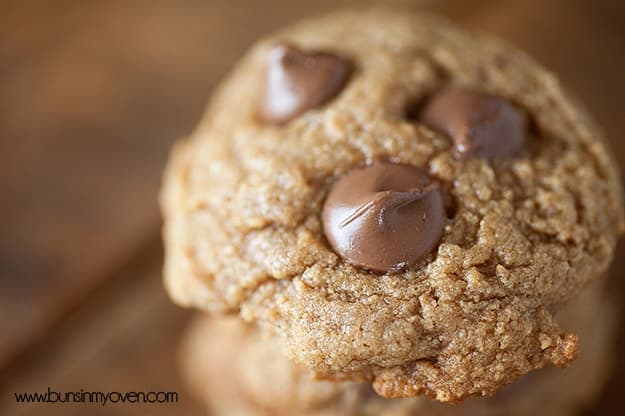 So, there I was standing in the pantry, feeling like I needed a cookie. Then I saw the oats and thought, hey, I'll make some oatmeal chocolate chip cookies. Then I saw the graham crackers and I thought, nope. Forget the oats. I'm grinding up some graham crackers and turning them into cookies. A cracker cookie! A delicious, chocolate filled graham cracker cookie that makes me weep with joy.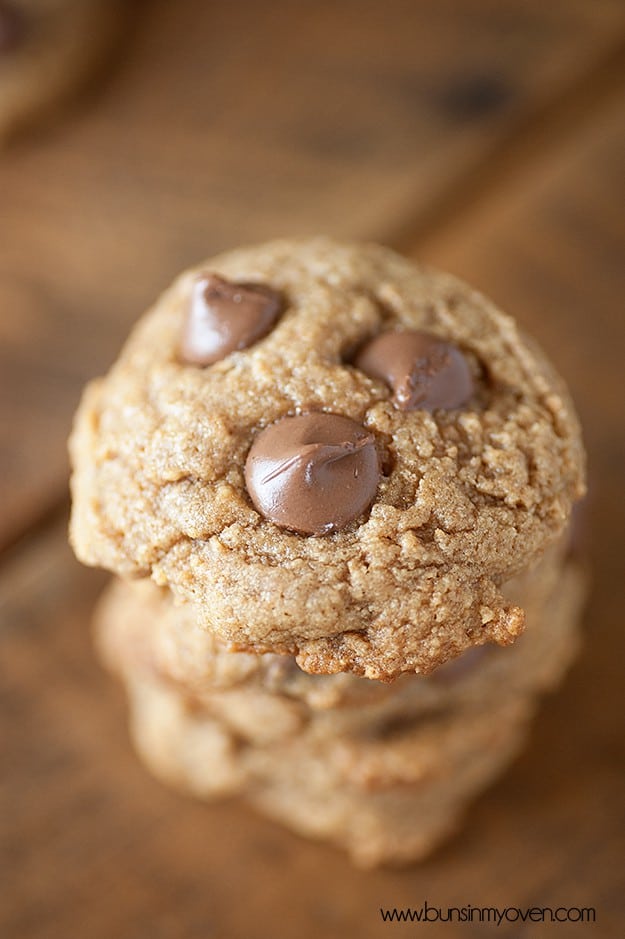 So, that's how these happened. Now you know.
The texture is a bit different from your average cookie and the flavor really does shout graham crackers if you ask me. The melty chocolate chips are optional, except not, because chocolate.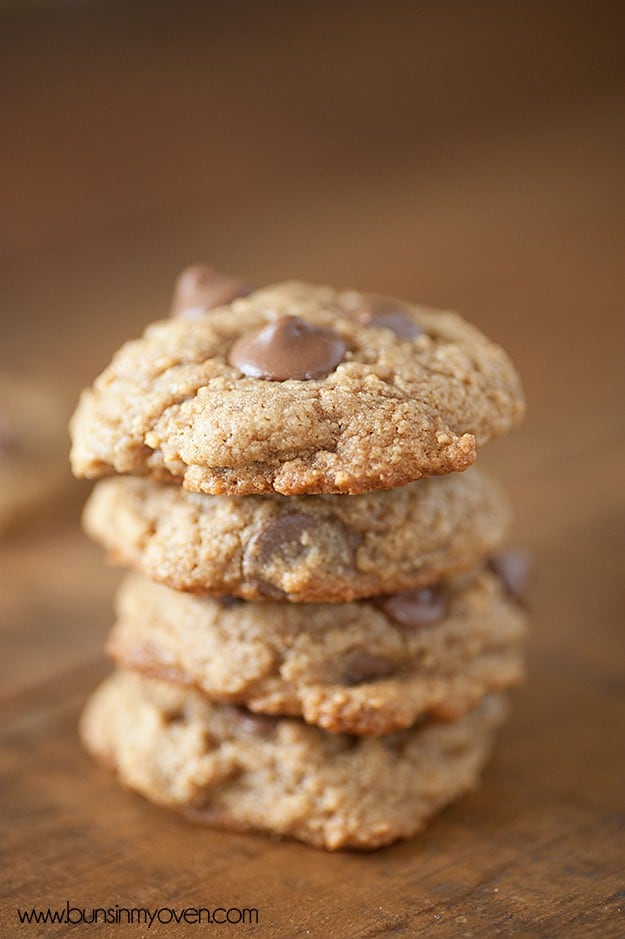 Chocolate Chip Graham Cracker Cookies – a cracker cookie? Yep, and it's delicious!
Just wait until you see what I do to this cookie base next time. I have grand plans. Oh, do I have grand plans. UPDATED: I turned these into s'mores cookies!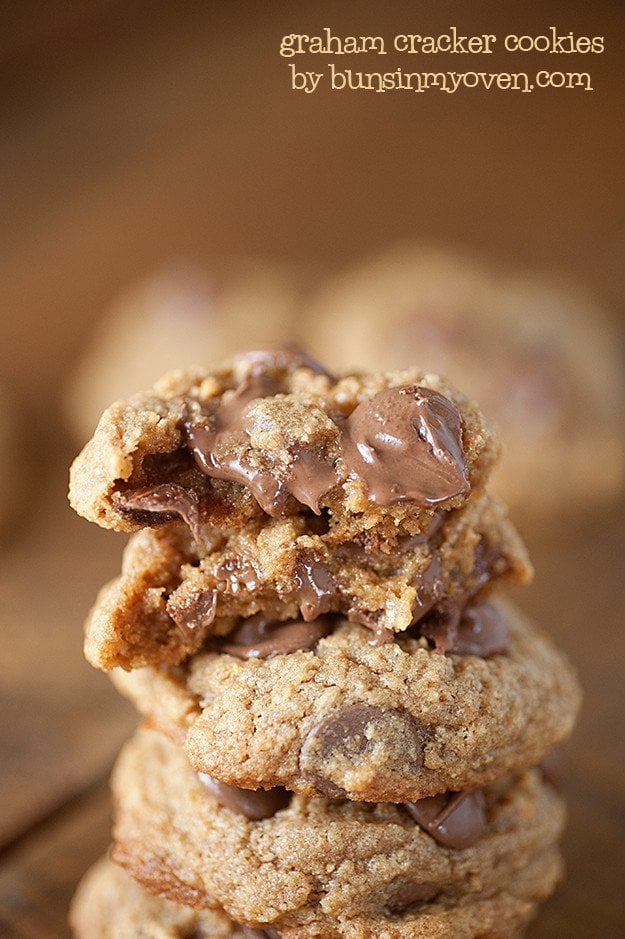 Enjoy these cookies any time when you follow the instructions for how to freeze cookies!