This Cranberry Orange Smoothie is a deliciously healthy way to enjoy your winter fruits. Bright, sweet citrus paired with tart, fresh cranberries is the perfect flavor combination!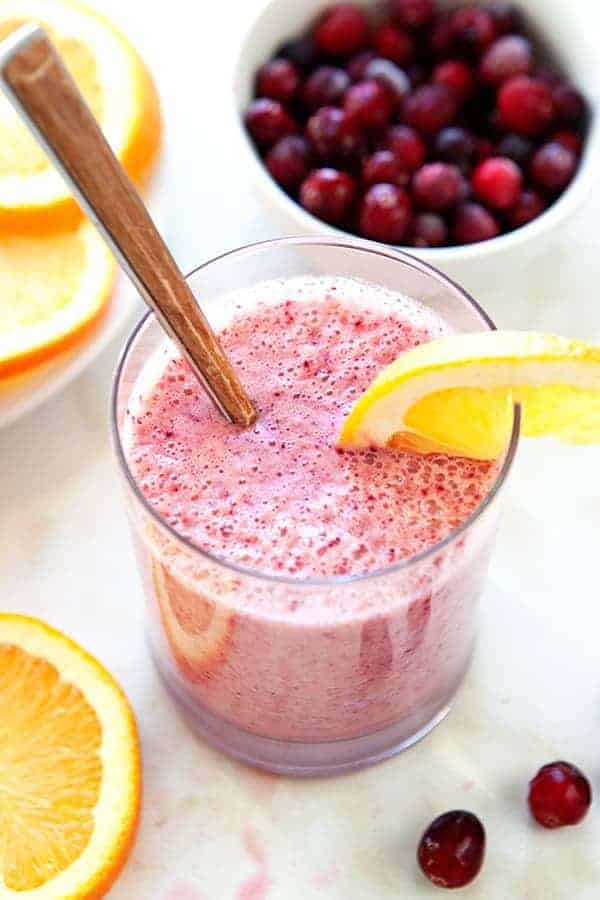 I enjoyed all of the holiday baking and I really enjoyed all of the holiday eating. There were so many good things to eat! And I ate all of them. No, really.
Now that January has rolled around, I'm thinking a little rehab eating is in order. I'm not ready to do anything drastic and swear off dessert for good or anything. After all, Cinnamon Roll Muffins are the perfect cold weather treat and they make an awfully nice pick-me-up on a dark, cold January day. Still, after all the holiday indulgences, I'm making it a point to choose lighter and healthier fare this month.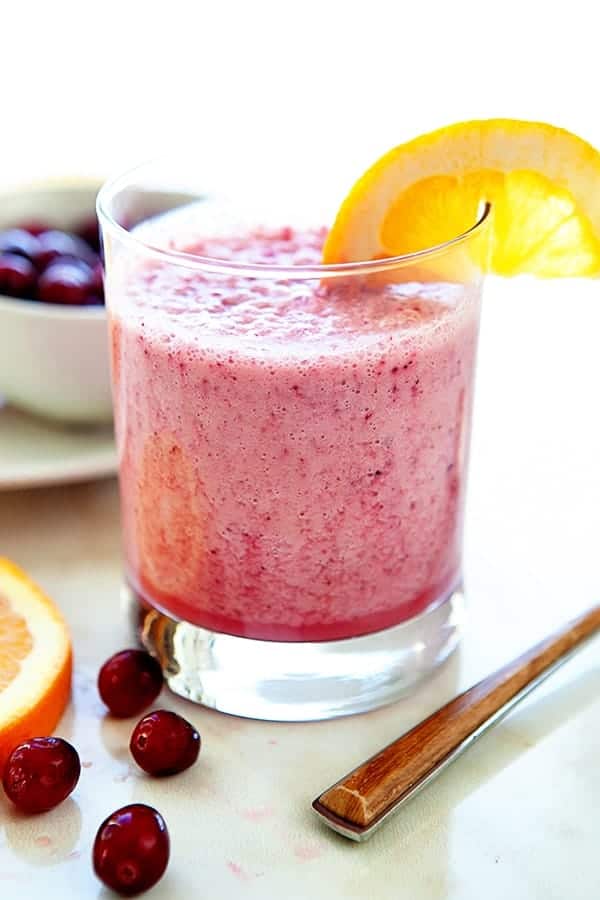 Breakfast and snacks are at the top of my reform list because I've become a little too fond of hot chocolate and cookies at all hours of the day. This Cranberry Orange Smoothie is the perfect antidote!
First, I love how easy smoothies are to whip up. After all the hours spent baking last month, I'm more than ready for a quick fix in the kitchen. To make sure I can easily pull a smoothie together, I always keep a few good smoothie fruits in the freezer.
When you think of it, just toss a few peeled bananas and a bag of fresh cranberries in the freezer. You'll thank yourself later!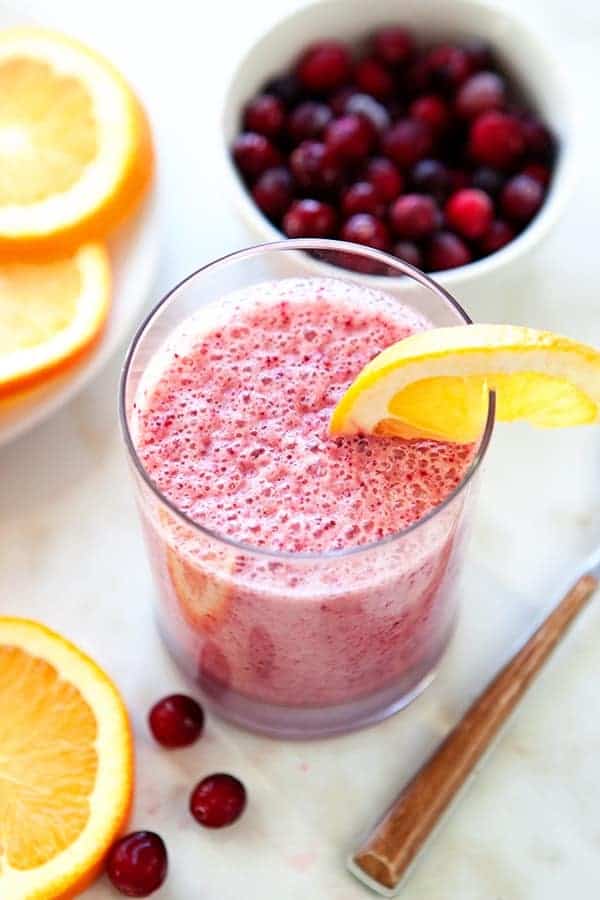 Really though, this Cranberry Orange Smoothie isn't so much about ease or even health, it's just delicious! I love the Cranberry-Orange flavor combination, especially this time of year.
It's so bright and fresh, and my taste buds love that sweet + tart combination! Plus, it's just sweet enough to gently ease me out of December's sugar overload and into January's moderate consumption.
A couple years ago, I started off my reformed January eating with a Cranberry Oatmeal Breakfast Smoothie. It has become a regular favorite, especially during the winter months when cranberry is such an appealing flavor.
Now, with this Cranberry Orange Smoothie, I've once again found an easy way to lighten up breakfast and snacks after the holidays that I can enjoy over and over again. I think it's becoming my favorite January tradition.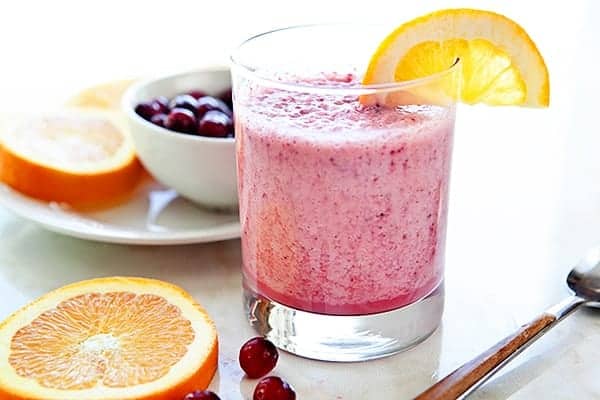 With a feel-good and taste-good smoothie in hand, let's bring on the New Year!
If you're looking for more great smoothie recipes, try a Strawberry Chocolate Smoothie or a Peanut Butter Banana Protein Smoothie too!