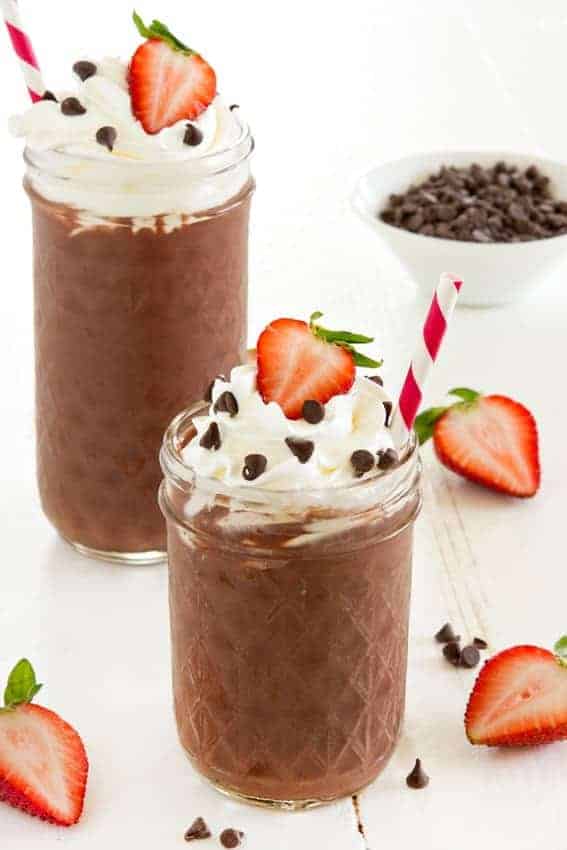 This Strawberry Chocolate Smoothie sounds a little too decadent for any old school morning, but I promise you it's not. Packed with fruit and protein, it'll start the day just right.


This post was sponsored by Silk through their partnership with POPSUGAR Select. While I was compensated to write a post about Silk Cashewmilk, all opinions are my own. Thank you for supporting the brands that continue to make My Baking Addiction possible.
Smoothies aren't always the first thing folks think of when they think about back-to-school breakfasts and lunches, but I'm here to tell you that this is a thing you should be doing.
Over the summer, the heat had Eric and I switching up our usual day-starter of an egg on toast for cool and refreshing fruit smoothies. We tried lots of variations, and lots of different kinds of milk. By far, our favorite has become this Strawberry Chocolate Smoothie.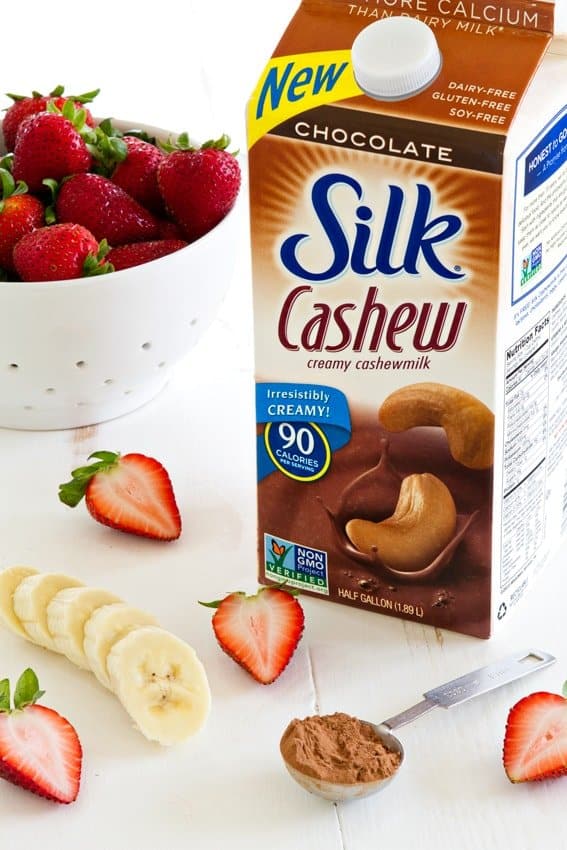 I mean, I'm giving you permission to have what pretty much amounts to a chocolate dipped strawberry, for breakfast. And you know what? It's packed with calcium. It's super creamy. How'd we do that, you ask? Silk® Chocolate Cashewmilk. It's the secret to our success.
You can use fresh or frozen strawberries, and a fresh or frozen banana. Both add sweetness without adding any extra sugar. Adding in frozen fruit and decadently creamy Silk® Chocolate Cashewmilk means you're going to end up with what amounts to a chocolate strawberry milkshake for breakfast, and I'll tell you – nobody is going to complain about that. Especially if you put whipped cream (and even mini chocolate chips!) on top.
Just in case you think smoothies are only for breakfast, I'd happily point you to my friend Shaina's instagram feed. Shaina actually inspired our smoothie-filled summer. You see, during the school year, Shaina snaps Insta-photos of what she sends with her kiddos to school, for lunch. I pay attention.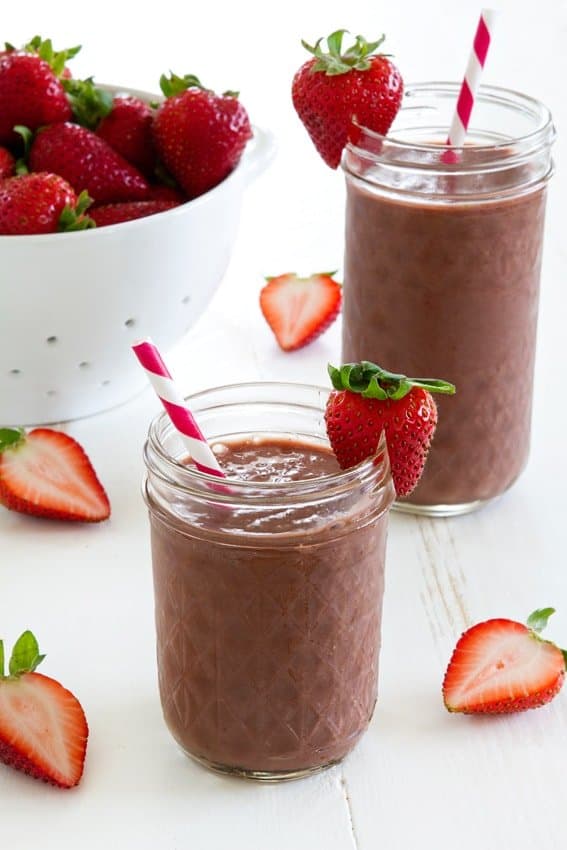 Sure, Elle's school days may be a long way off, but the lunches Shaina packs for her kids are truly aspirational, and something I want to keep in mind even four years from now. Over and over again, I've watched this mama send a delicious, frosty smoothie in her kids' lunches. Packed with good stuff, but feeling like a treat. How's that for a mama win?
All you need is a really good vacuum flask – a container that will keep food or drinks hot or cold over an extended amount of time. Blend up smoothies for the whole clan first thing in the morning, and by lunchtime, they should still be frosty, so long as your flask is worth its salt. Or smoothie, as the case may be.
I don't know about you, but when I was a kid, I never had something as awesome as a Strawberry Chocolate Smoothie packed in my lunch. That's just the sort of good-for-you treat I want to be tucking into Elle's lunch box when the time comes. Get a head start on me – I'm sure your kiddos will be thrilled!
---
This post was sponsored by Silk® through their partnership with POPSUGAR. While I was compensated by POPSUGAR to write a post about Silk® Cashewmilk, all opinions are my own.