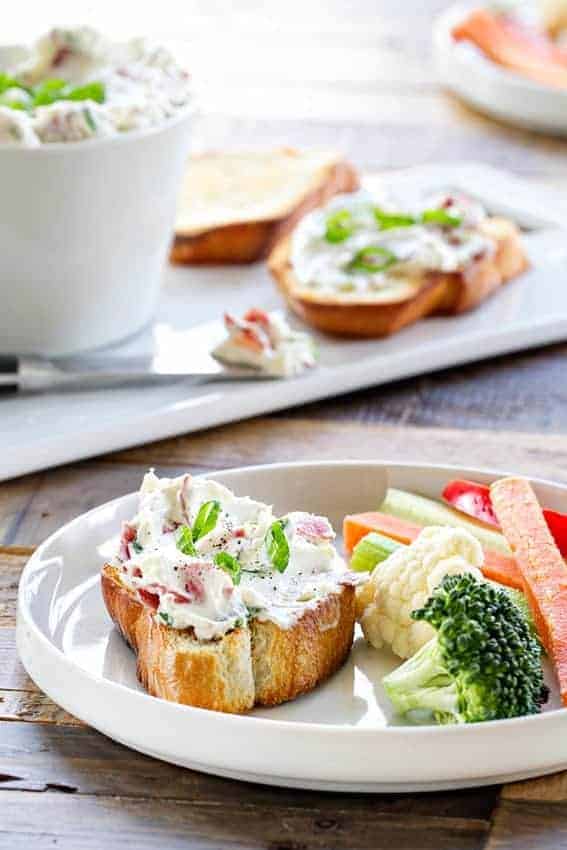 Dried Beef Dip is made with only 3 ingredients and pairs perfectly with just about anything from fresh veggies to toasted baguette. So easy and so good!

If you happened to check out my Birthday Marshmallow Cereal Treats, you know that Elle's birthday party was just a couple weeks ago. We kept things super simple by having the small gathering catered and the desserts made by a local bakery. It was most definitely the right decision because I wasn't spazzing out the entire time trying to keep the food hot and worrying if I made enough cookies. I saved the spazzing for making sure no one tracked mud across my brand new wool rug from West Elm. Turns out a cream rug in an entryway is a terrible idea.
Even though we had everything taken care of, my step-brother's girlfriend, Jen, brought a vegetable tray with the most amazing dip. It was whipped, creamy and the perfect companion to a load of fresh vegetables.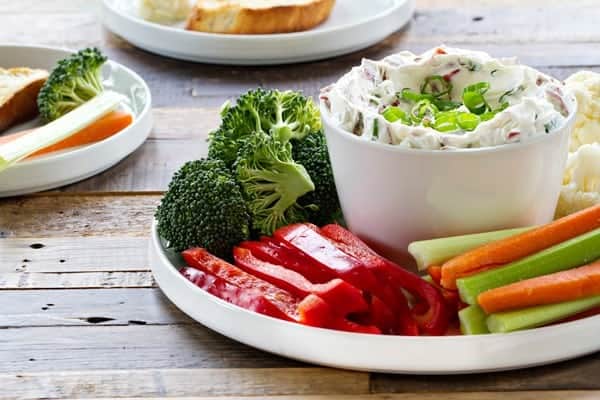 That simple Dried Beef Dip turned out to be the hit of food spread and no one could believe it was made with just three simple ingredients – whipped cream cheese, green onions and dried beef. And let me tell you, I'm a dip lover and this one definitely ranks up there with my BBQ Jalapeño Popper Dip and my Pizza Dip – it's that delish!
If you're at all like me, you may be thinking, "What the heck is dried beef and why is it in a dip?" – trust me, I thought the same exact thing when she emailed me the recipe. Turns out, dried dip isn't beef jerky, even though that's immediately what came to mind. It's actually found at the regular grocery store in the tuna aisle. It comes in cute little glass jar and kind of resembles salami once you unroll the slices.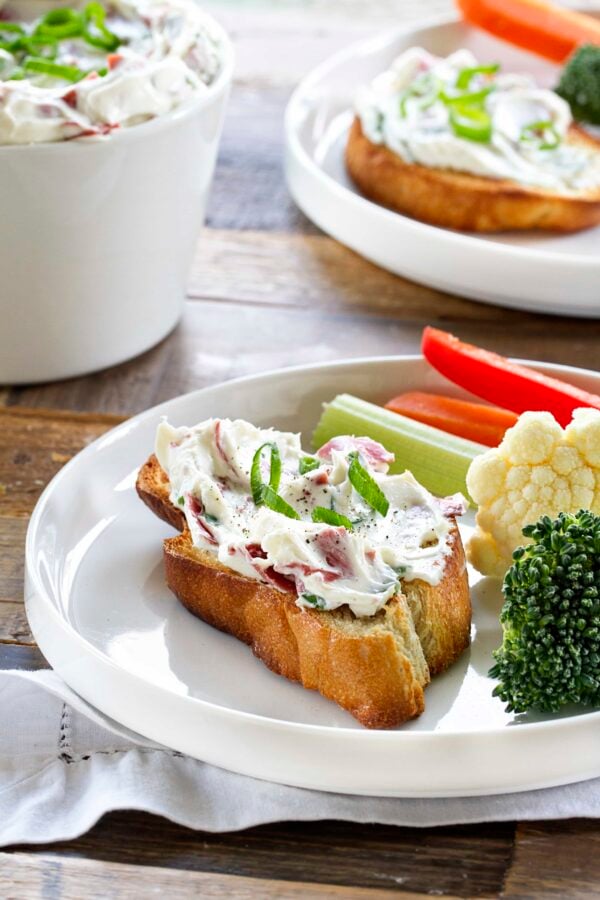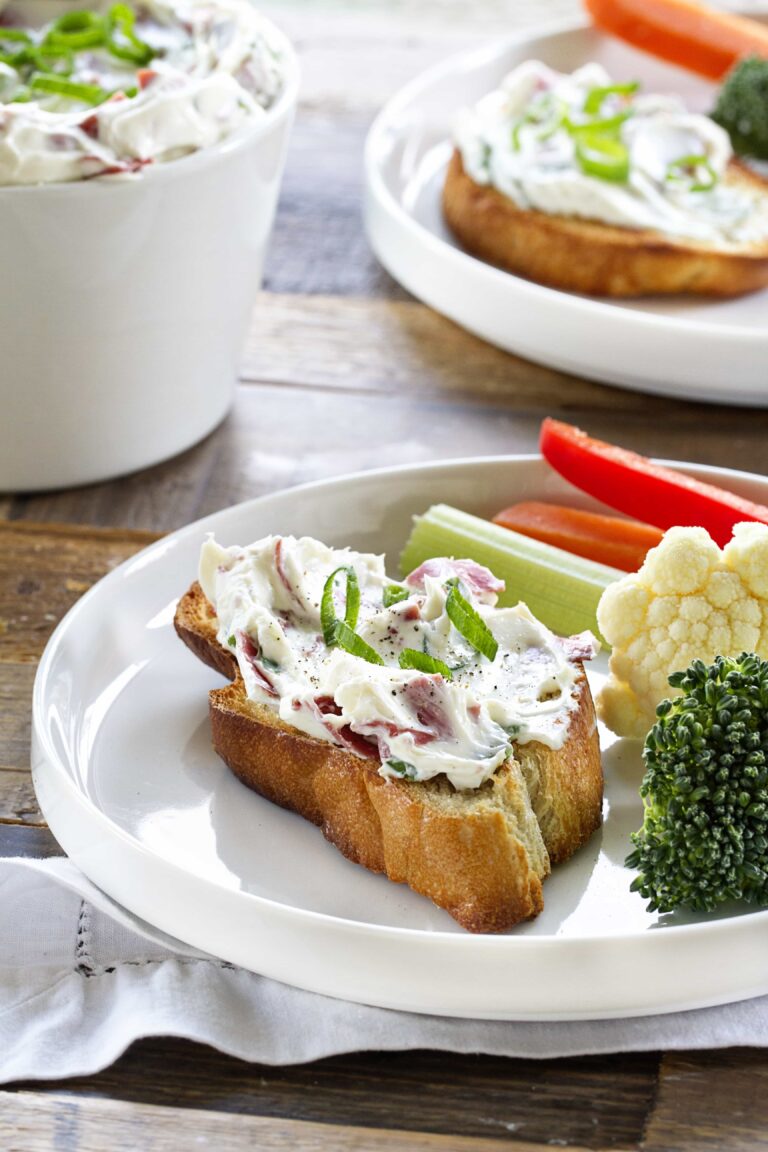 My friend, Amber tells me her grandma used dried beef to make sh!t on a shingle. Why anyone wants to make or eat something dubbed sh!t on a shingle is beyond me, but Amber assures me it was amazing. I think I'll take her word for it though.
This Dried Beef Dip comes together is a matter of minutes and is perfect for last minute entertaining, a dip party, or a delicious addition to your Super Bowl spread! It gets even better if it has time to hang out in the fridge for a bit, so make it the night before to save even more time! This is probably a good time to say Go (insert football team name here}! But since I don't even know who is playing in the Superbowl, I'll leave you with Go Dip! Meaning go make this dip!