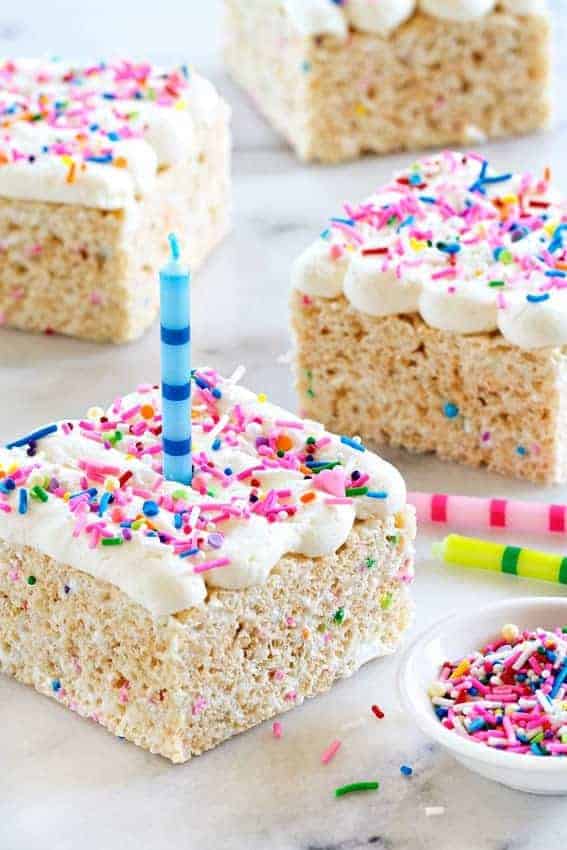 Birthday Marshmallow Cereal Treats are topped with buttercream frosting and loaded with sprinkles. They're over-the-top in the best kind of way and perfect for just about any celebration!
This is a sponsored post on behalf of Campfire® Marshmallows. All opinions are my own. Thank you for supporting the brands that continue to make My Baking Addiction possible.
We celebrated our little babe's 2nd birthday this month and I seriously can't believe how quickly two whole years have flown by, yet it's so hard to remember life before her. We had a large, kind of fussy birthday party for Elle last year, and although it was amazing, we decided to keep things simple this year with a small celebration at home.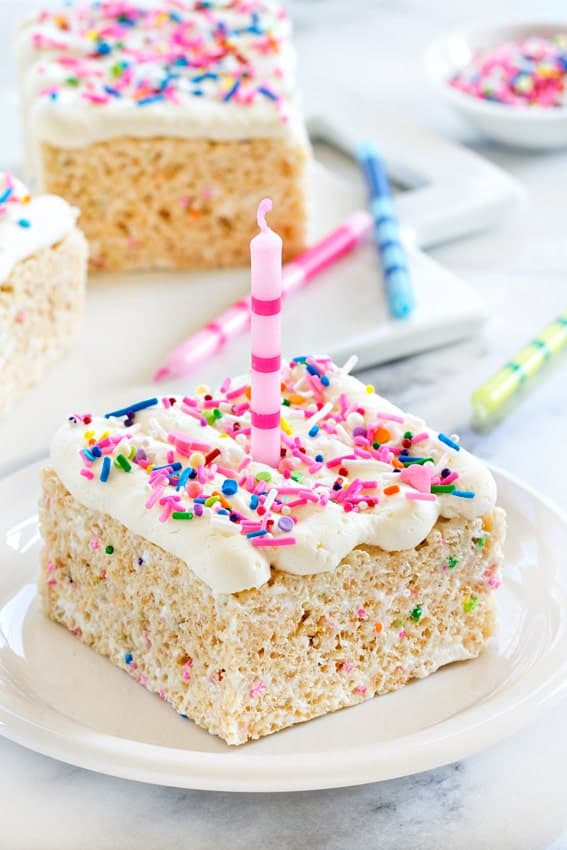 Even though we were keeping it small, I still wanted to make it special. Since she's all about farm animals and barns right now, we opted for cute, farm themed invitations and decor from Minted along with loads of helium balloons. And since I am most definitely not a cake or cookie decorator, I ordered both of those items from a local bakery and they turned out every bit as amazing as I had hoped.
Although I love to cook, bake, and host friends and family, I didn't want to be stuck in the kitchen stressing over food and a sink full of dishes during Elle's party. Ain't no one got time that when there'a little babe turning 2! Instead of stressing, we had small spread of food catered in from Famous Dave's and it was just perfect. Everything was set up buffet style on our island and it was pretty delicious, so I'm definitely happy we went that route.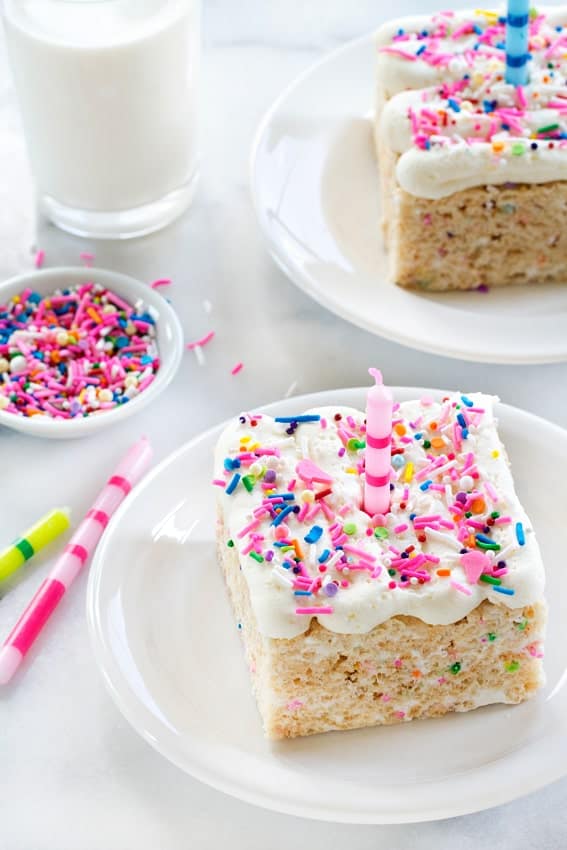 Elle's party was not on her actual birthday, so we had a tiny celebration at home complete with Oreo Cheesecake and these adorable Birthday Marshmallow Cereal Treats. I was going for bakery-style when I whipped these up and I think I achieved just that!
Sure they may be a little over-the-top since they're pretty huge, loaded with marshmallows and sprinkles, and topped with vanilla buttercream, but that's what birthdays are all about. Right?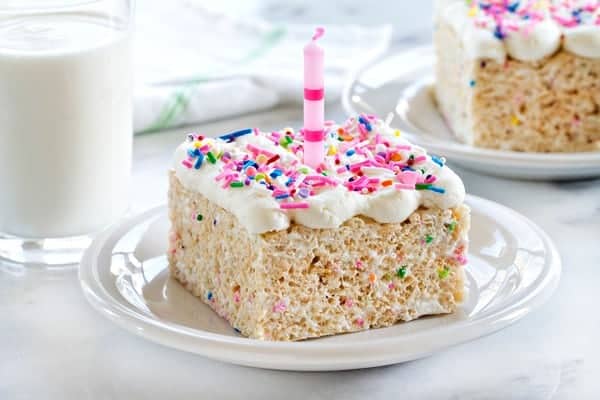 I've partnered with Emily from Jelly Toast and Campfire® Marshmallows to create recipes to share with you in 2016!
We even created a Marshmallow Madness Pinterest board where we've pinning loads of delicious marshmallow recipes that are perfect for any occasion. Like these S'mores Cookie Cups and No Bake S'mores Cheesecake.
If you're looking for more delicious birthday inspired treats, you won't want to miss this Marshmallow Frosting or these Birthday Cake Cookies!