Easter Bunny Cinnamon Rolls are the cutest way to start your Easter brunch. We even added coconut "fur" at my baby girl's insistence!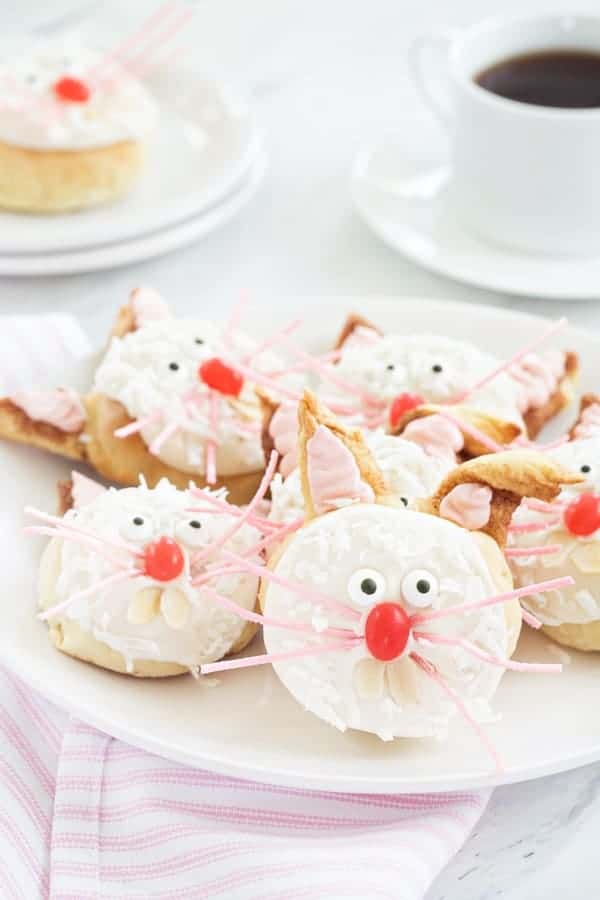 This is a sponsored post on behalf of Fleischmann's® Yeast. Thank you so much for continuing to support the brands that make My Baking Addiction possible.
Do you go all out for Easter at your house? We definitely do. It's kind of our first big family event of every year.
We start with brunch, and kinda go all day. There's delectable honey roasted ham, and buffet-style dishes of everything from roasted carrots and mashed potatoes to quiche.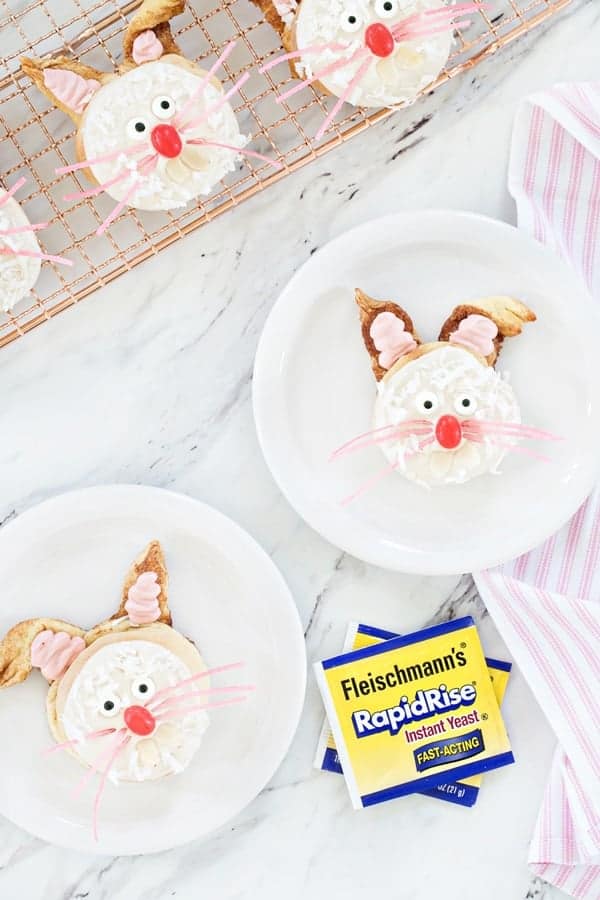 There's also a huuuuuuge Easter egg hunt for Elle. I'll be the first to admit – given she's the only grandchild, we all go kinda nuts.
Now that she's old enough to help, she and I spend hours dying eggs in the most fun colors. My dad helps Eric hide them all first thing in the morning, and then we all help Elle find them.
There's lots of chocolate and Peeps, but we do try to actually get everyone around the table for some real food too.
This year, in addition to dying eggs, Elle and I are making these adorable Easter Bunny Cinnamon Rolls. They're traditional cinnamon rolls, made extra special by forming them into sweet little bunny faces.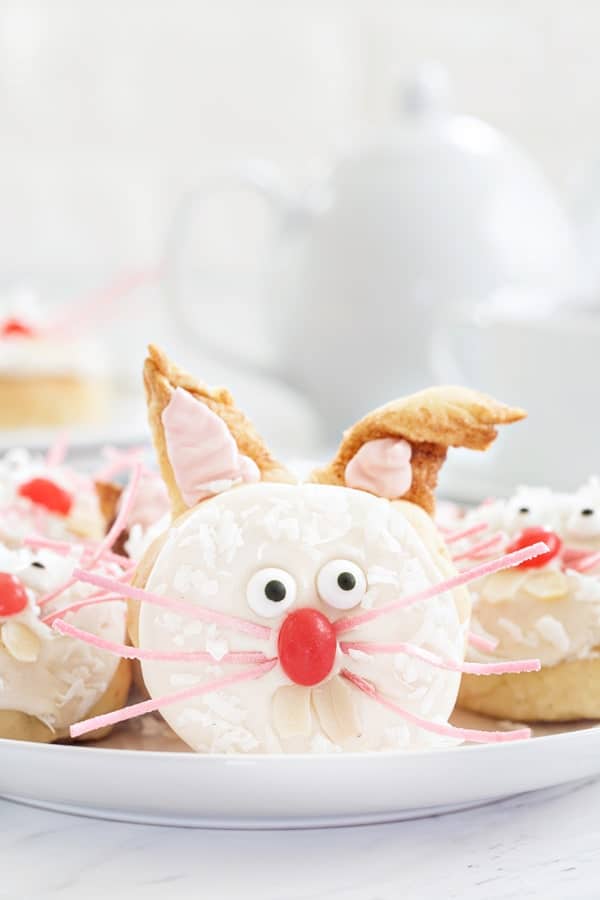 When we did our trial run, Elle insisted on adding coconut "fur" to each funny bunny face, because they just "have to have fur, Mama!"
You can use licorice strings for the whiskers, or do what we did and use edible Easter grass.
They make for a sweet and festive way to start your Easter day, that much is for sure.
Making your own cinnamon rolls is actually quite easy, especially when you use Fleischmann's® Rapid Rise Yeast in your dough. It makes the rise you need for supple cinnamon rolls a complete snap. No guesswork here.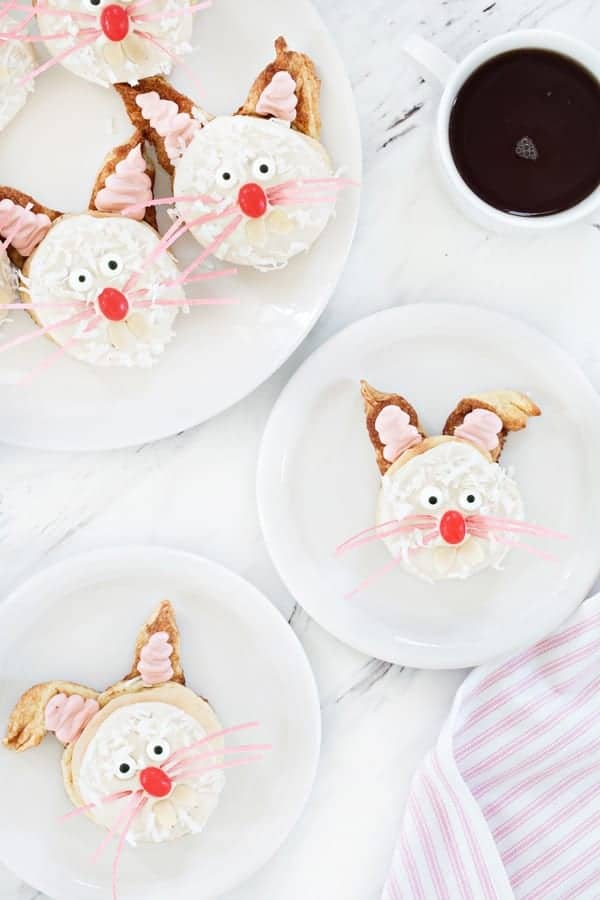 You can make the dough ahead of time and keep it shaped and refrigerated, ready for baking off as your family rolls in the door Easter morning.
You can even decorate them together! Just keep the icing ready and in the fridge, and assemble your candies for decorating – cute candy eyes, edible Easter grass or licorice for whiskers, jelly bean noses, and slivered almonds for bunny teeth.
This recipe makes 16 delectable Easter Bunny Cinnamon Rolls, making it perfect for a crowd, too, but you might want to bake a little extra because these adorable bunnies are sure to a huge hit!
Add these bunnies to your Easter table – I just know your family will love them!
If you're looking for more delicious Easter brunch recipes, be sure to check out these Toffee Cinnamon Rolls and these Mini Chocolate Pecan Cheesecakes.