Mini Chocolate Pecan Cheesecakes will cure any nutty chocolate craving you've got going on. They're perfect for your next dinner party, too.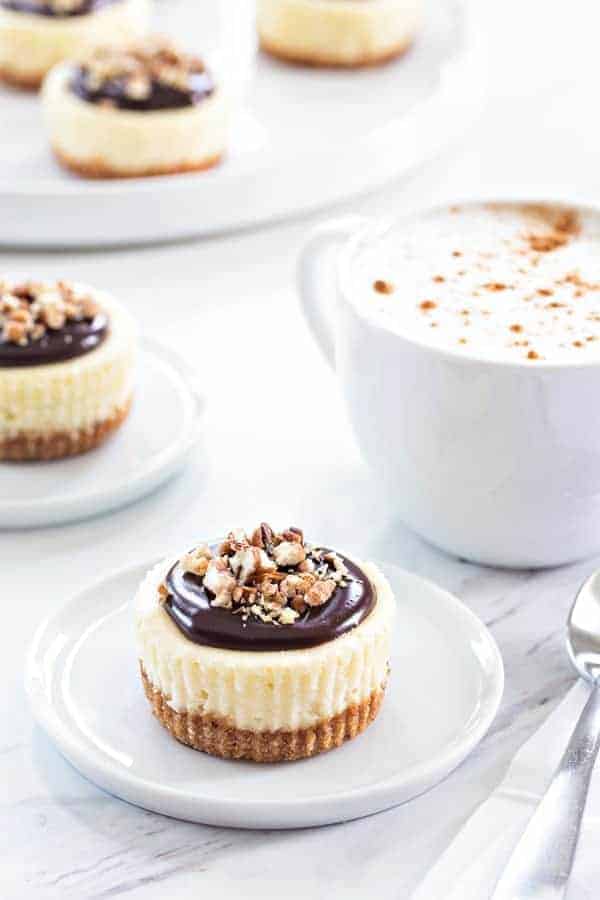 This is a sponsored post on behalf of Karo® Syrup as a Bake a Little Extra Blog Ambassador. Thank you for continuing to support the brands that make My Baking Addiction possible.
Oh man. You guys know my obsession with cheesecake. I don't make it a secret, that's for sure.
But it's been a while since I've made one. Like, a reallllllly long time. All the way back to June of last year, I think! I thought surely that couldn't be right, but it is, according to the archives. Crazy.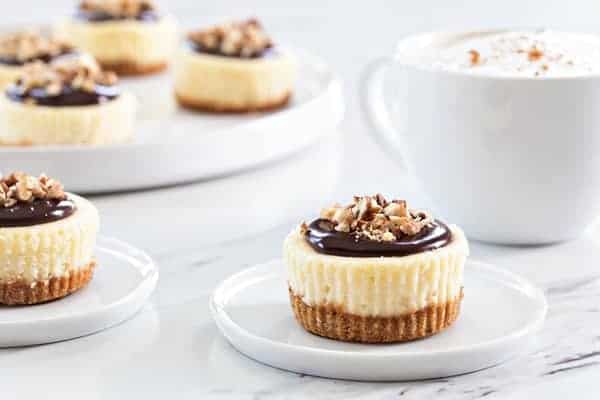 So baby girl and I decided we were way, way overdue for some cheesecake goodness.
Enter Mini Chocolate Pecan Cheesecakes. Hello, gorgeous.
I adapted a recipe I found on the Karo® Syrup site that intrigued me.
It's got your classic graham cracker crust, with some extra flavor and texture provided by delicious Fisher Nuts (the original called for almonds, I went with pecans, because I love them to the moon and back). And the cheesecake filling itself is made with Karo® Syrup, to ensure a smooth texture and just the right amount of sweetness.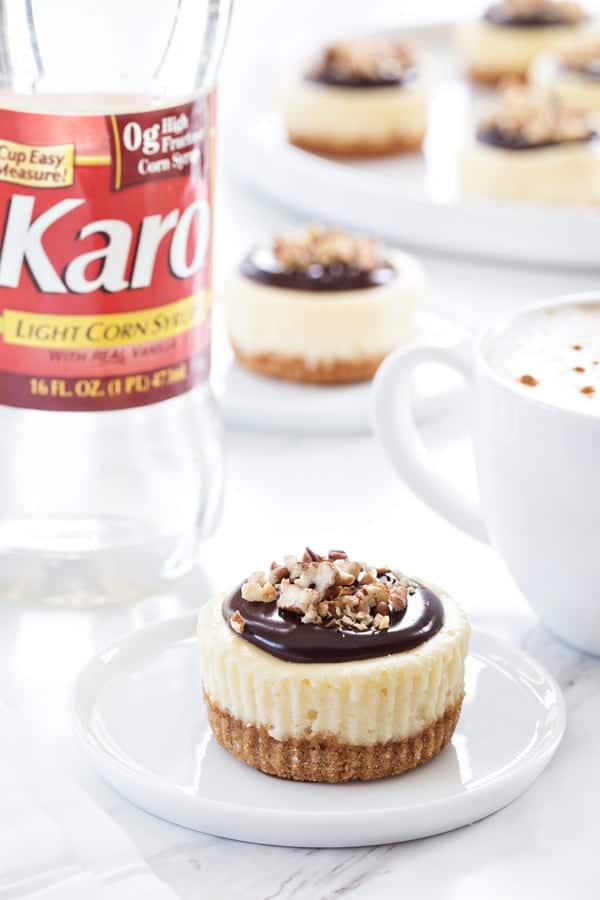 Because I can never leave well enough alone, I left the cherry pie filling in the cupboard, and decided we're getting hot and heavy with homemade chocolate ganache instead. I have a feeling you support me in this plan. Yes?
Homemade chocolate ganache is SO easy to make. All you need is chocolate, heavy whipping cream, a splash of vanilla, and a little more Karo® Syrup. The syrup makes the ganache smooth, and it'll perfectly glisten on top of your mini cheesecakes.
It also provides the perfect landing pad for more chopped pecans. Because pecans. Can you tell I love them almost as much as cheesecake?
You could probably make a big ol' single cheesecake with this same recipe, but I haven't tried it. If it's mini, I'm enamored, so yeah.. I wasn't going to mess with that part of the original recipe.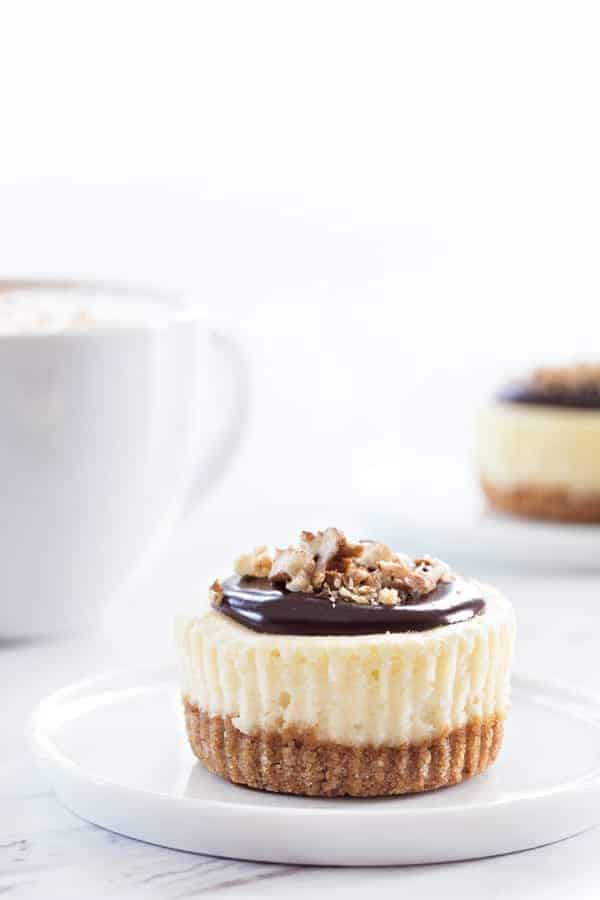 I also really like keeping these mini for a few reasons:
Portion control. Because I have no self control, where cheesecake is involved. You know this.
Quick baking time – they're done in just 15 minutes!
Quick cooling time – you can be eating these bad boys after just one hour in the refrigerator to chill.
Duh. Everything is cuter when it's mini.
So who's with me? Ready to make some adorable Mini Chocolate Pecan Cheesecakes? You don't need a reason, other than it's still winter, many of us still have snow, and cheesecake. Cheesecake can very much be a reason. Be sure to bake a little extra for your valentines too because these Mini Chocolate Pecan Cheesecakes are sure to disappear in no time!
Looking for more delicious desserts for your Valentine? Be sure to check out these Chocolate Salted Caramel Scotcheroos and these Cherry Cheesecake Crumb Bars! If you're looking for a low-carb treat, this Low Carb Cheesecake is amazing.