Low Carb Cheesecake has all the delicious flavor and creamy texture of traditional cheesecake without the added sugar. Serve it up for Mother's Day, or as a special treat for anyone watching their sugar intake.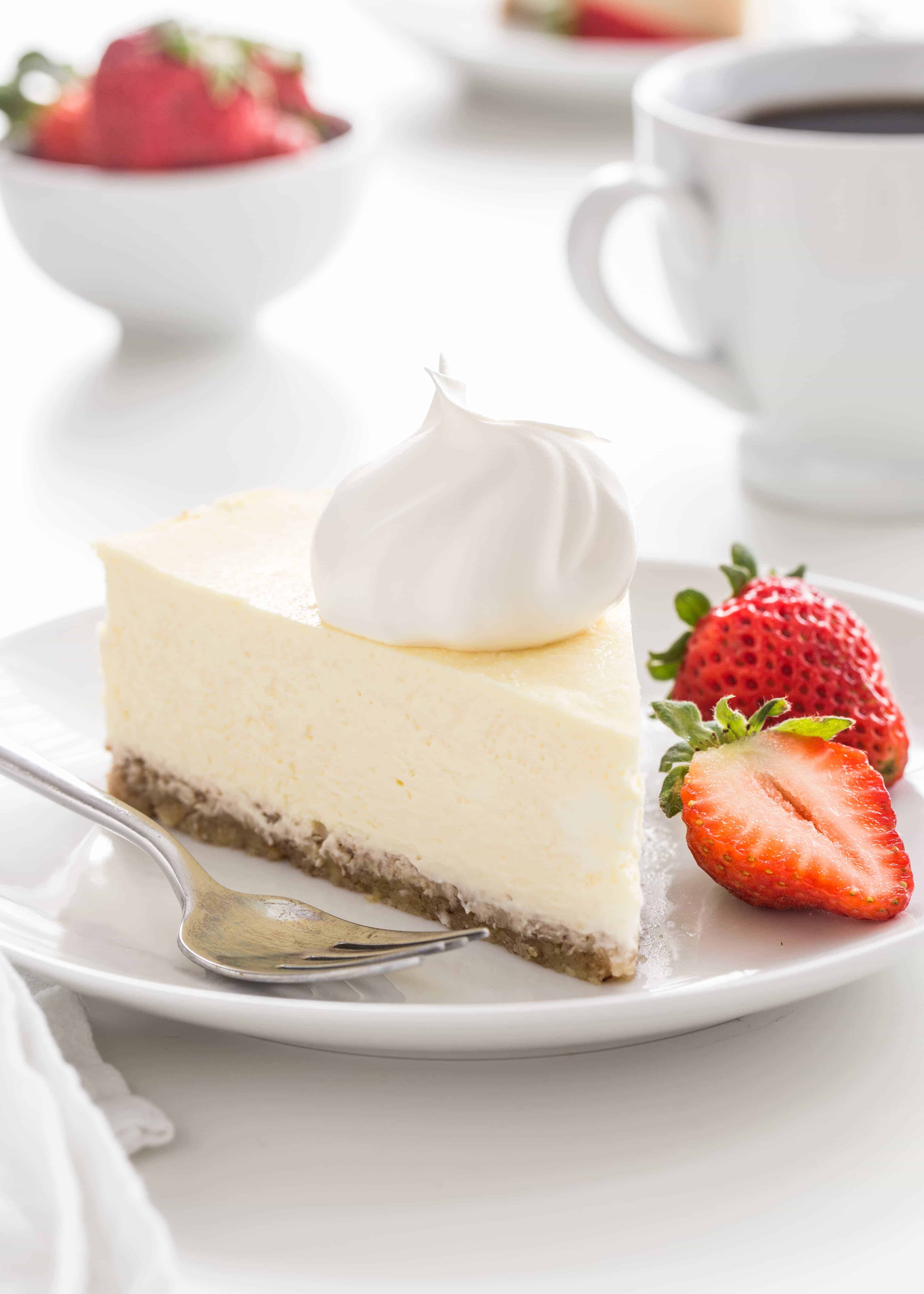 This post is sponsored by Fisher Nuts. Thank you for continuing to support the brands that make My Baking Addiction possible.
Lately I've been receiving a lot of emails and messages requesting lower carb desserts. I'm not sure if it's because bathing suit season is just around the corner, or if low-carb diets are making a comeback, but I decided to give low-carb dessert baking a try.
I'm no stranger to watching my carb intake, which may seem slightly ridiculous considering I run a baking blog for a living, but I'm just keeping it real with you guys.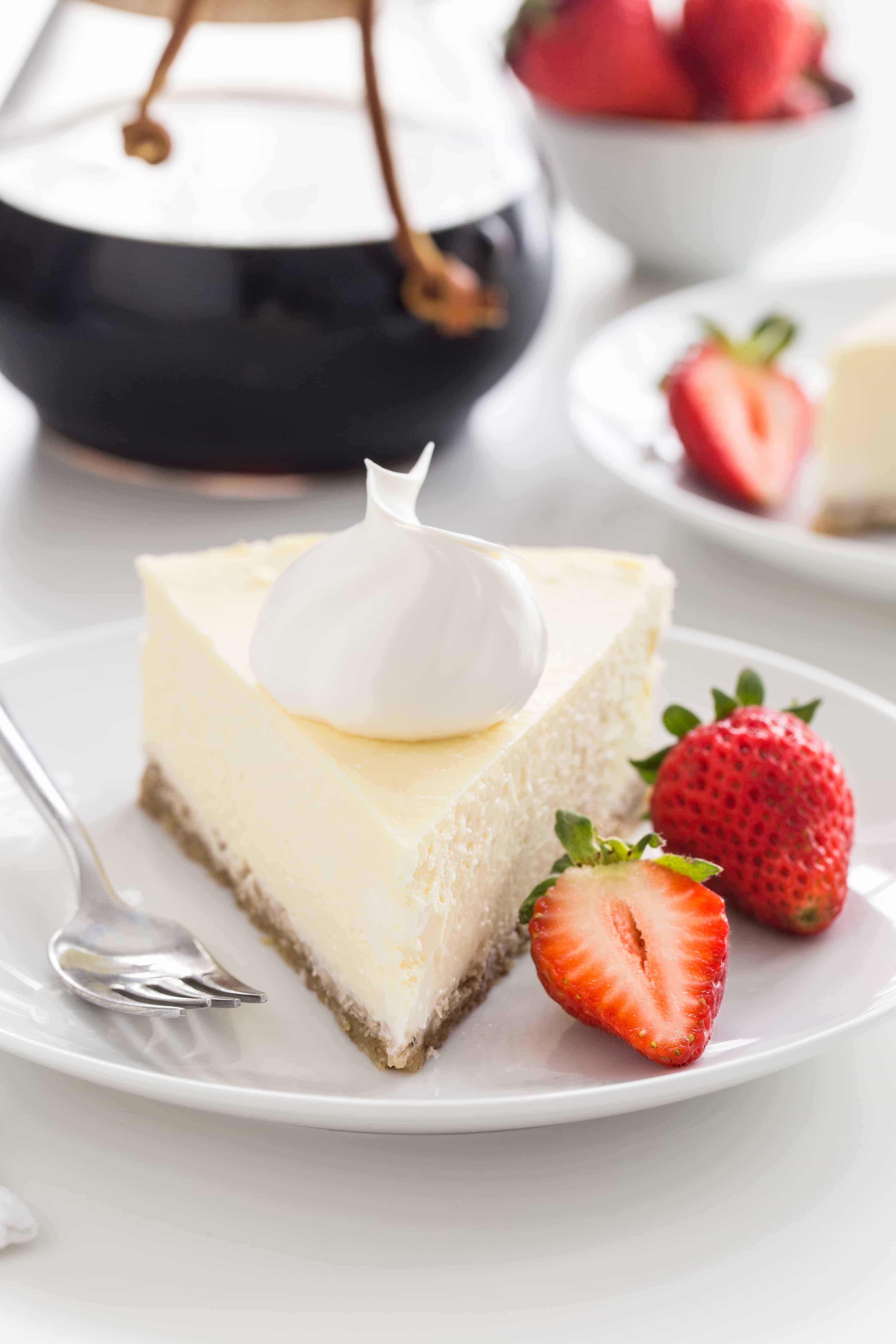 Making cupcakes, cookies and loads of buttercream every week along with lots of quality control testing is a surefire way to gain a few extra pounds. And by a few, I mean like 30.
My family is full of cheesecake fanatics and if you've been following my blog for awhile, you know it's my absolute favorite dessert. From No Bake Frozen Cheesecake to Samao Cheesecake, a holiday rarely goes by without at least one cheesecake on our dessert table.
And just because a few of us are watching our carb and sugar intake, there's no way we wanted to go without cheesecake this Mother's Day.
This thick, velvety low carb cheesecake starts out with a walnut crust – because we're crust people and eliminating it just wasn't an option. Again, keepin' it real.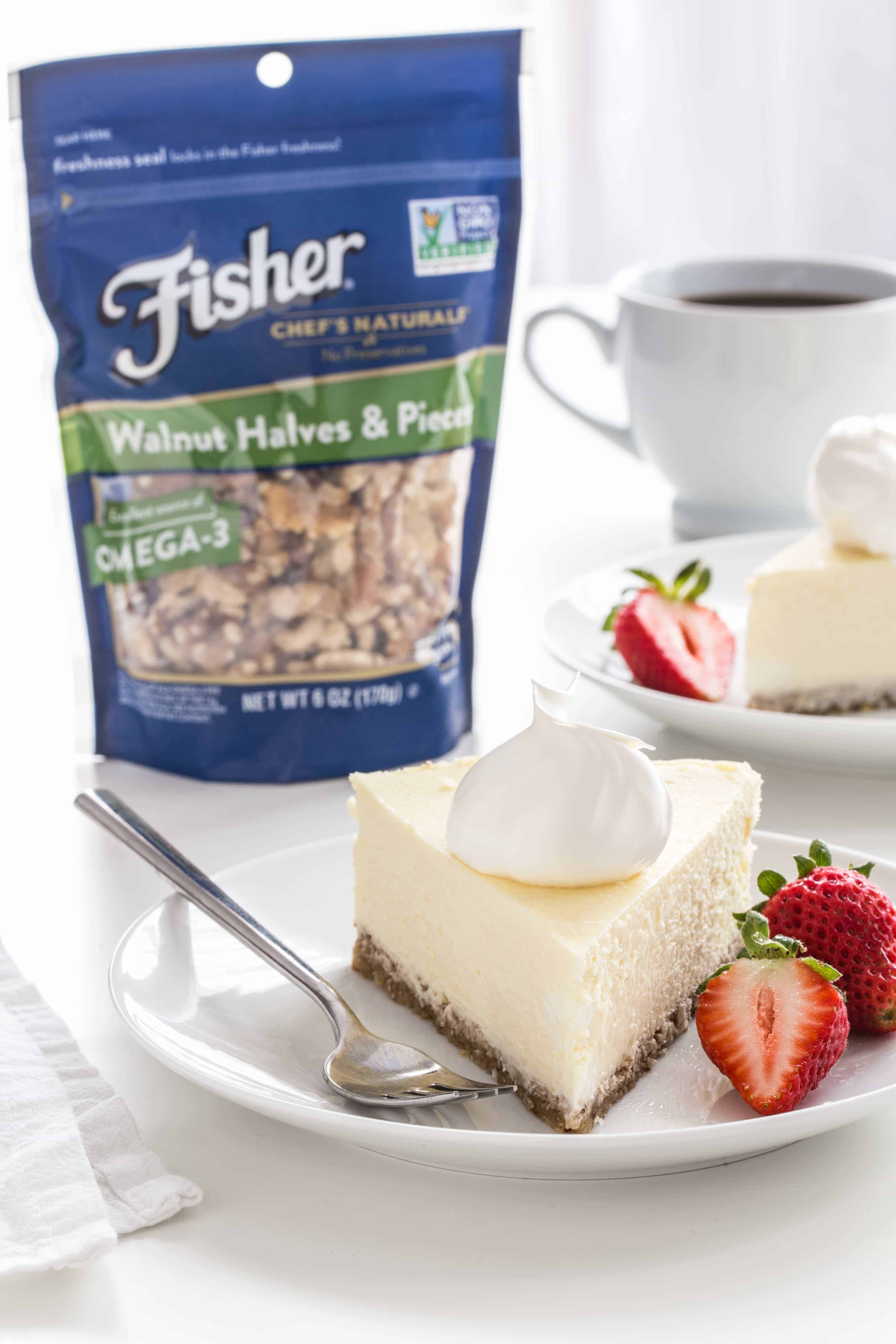 Of course, I opted for Fisher Walnuts because they don't contain any preservatives. I wanted my buttery walnut crust to have the best flavor, and that's what I get from Fisher products, every time.
I also love that their packaging stands up and is resealable. I never have to worry about lost walnut pieces in the bottom of my pantry drawer. These bags stay closed, and fresh.
Let's talk about this filling. It's the real deal. I could kinda eat it with a spoon, right out of the fridge. No need to stand on circumstance and get a plate, fork, and pie server.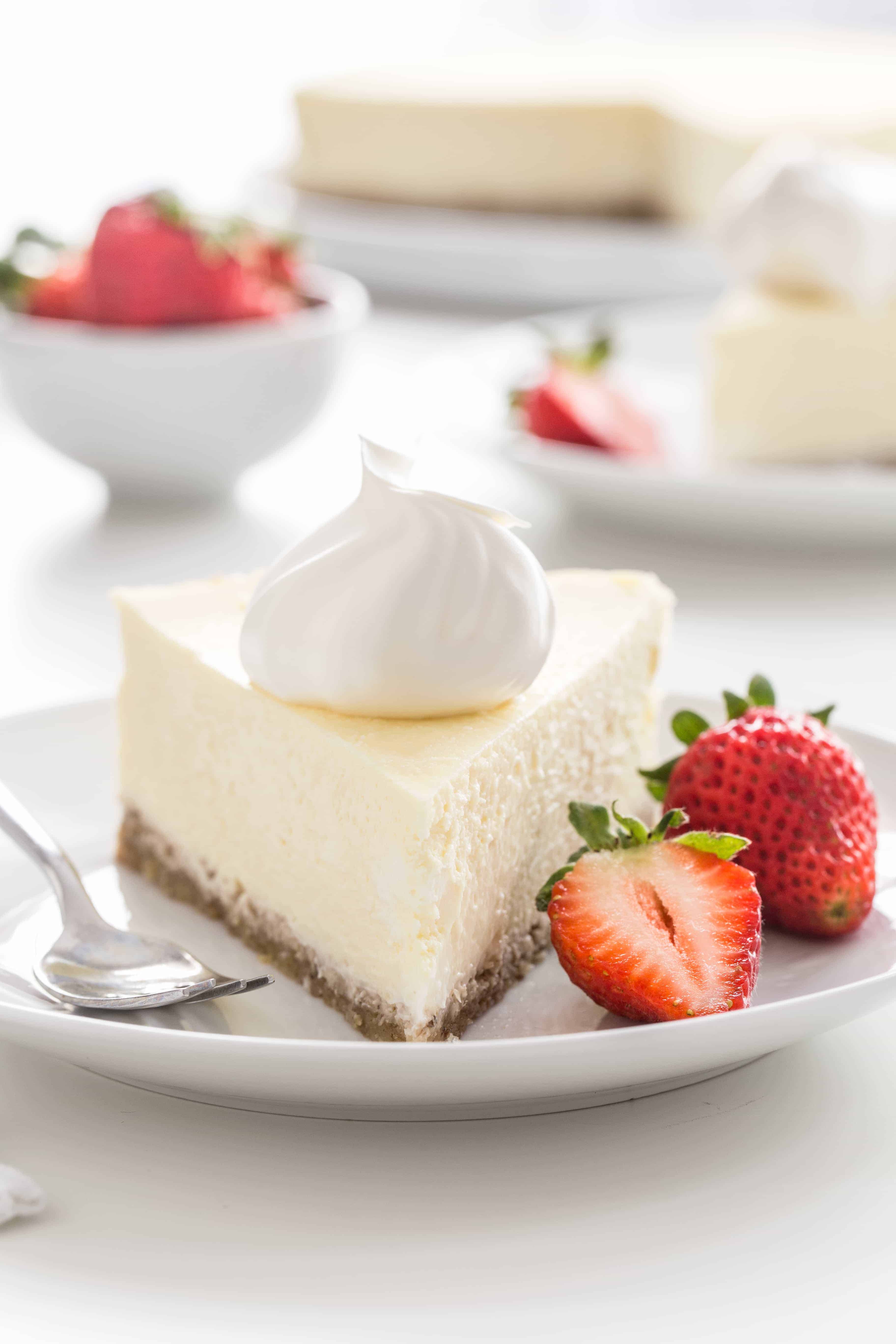 Heck no. Give me a spoon and an open fridge door.
I'm kind of loving walnuts so much in the crust that it might be what I do from now on. The earthy sweet flavor they add is everything!
Walnuts are also known to be pretty heart healthy, with Omega-3s like whoa. So if that's your thing, they're definitely a nice addition to something we're calling dessert. But let's be honest: it's practically salad on the grand scale of desserts.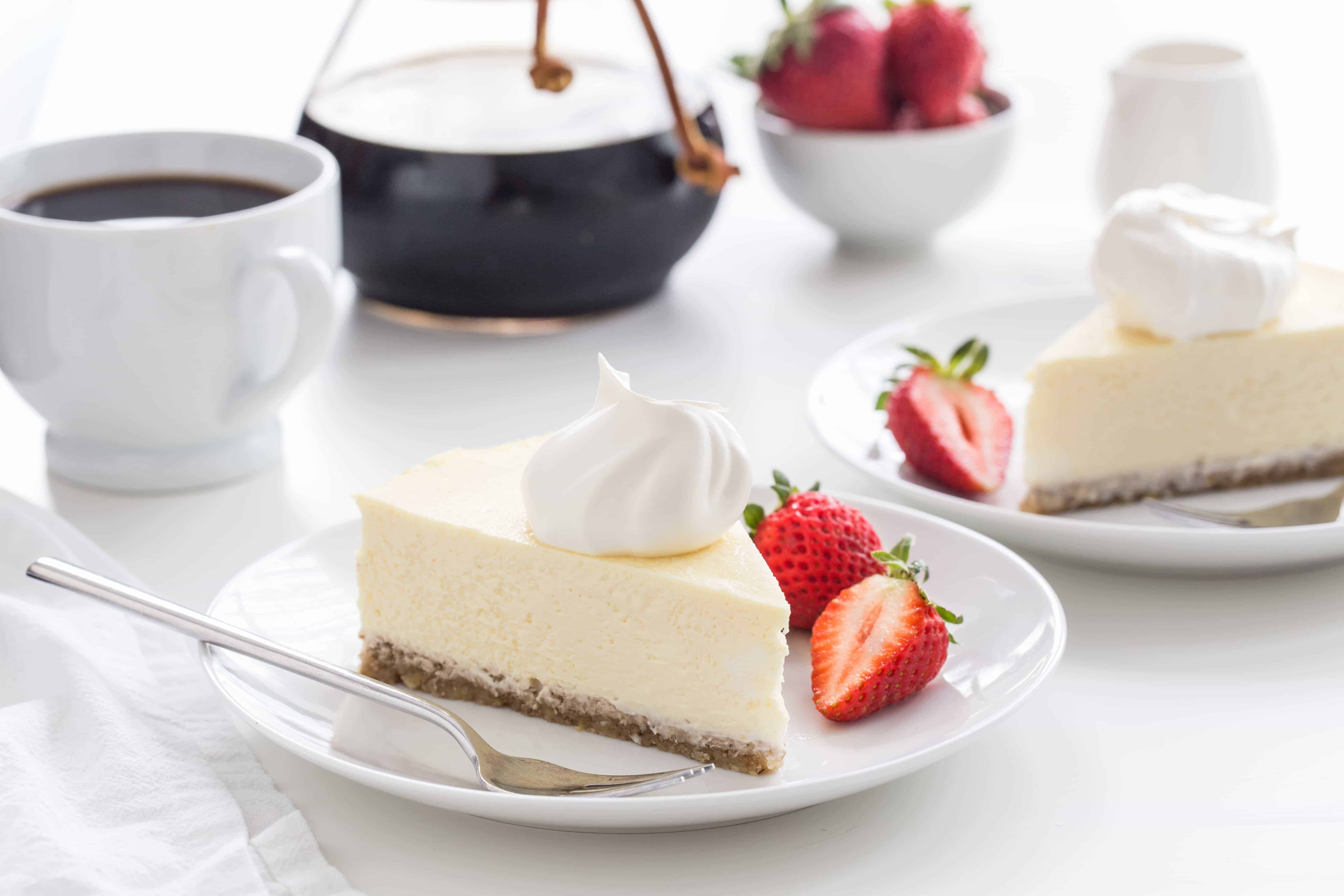 You can top this Low Carb Cheesecake with chocolate ganache (dark chocolate keeps the sugar down), with a dollop of whipped cream and fresh berries, or eat it naked. Totally your call.
No matter what, your family is going to love it for Mother's Day, and every holiday after that. Carb watching or not! And if you're looking for an amazing side dish, I am LOVING this low carb cauliflower potato salad and this cloud bread!
Disclaimer: I am not a registered dietician, so if you are sensitive to carbohydrates, I recommend plugging your exact ingredients into an online nutrition calculator.
This is a sponsored conversation written by me on behalf of Fisher nuts. The opinions and text are all mine.