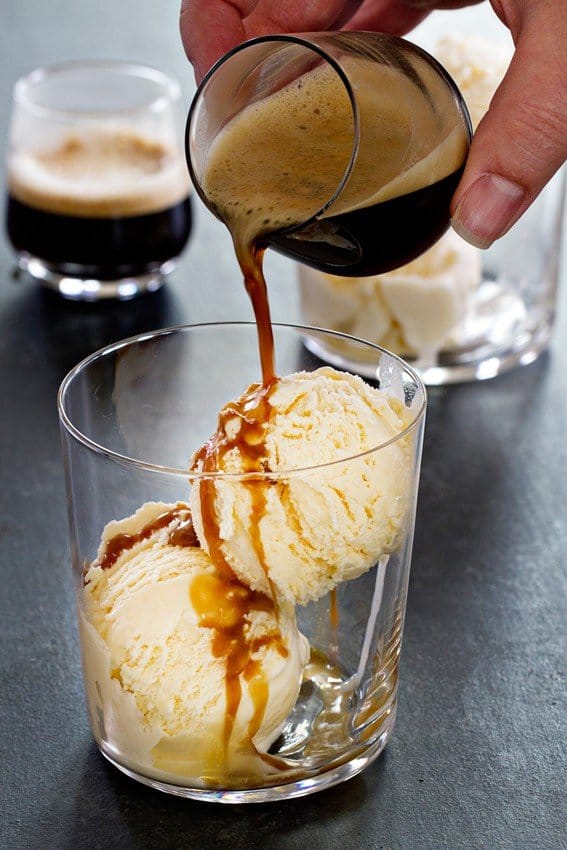 No-Churn Mudslide Ice Cream may be one of the most amazing things to come out of my kitchen this summer. Then I went crazy and turned it into an Affogato. You've got to try this!
This post is compensated recipe development on behalf of BAILEYS® Coffee Creamers. All opinions are 100% my own. Thank you for continuing to support the brands that make My Baking Addiction possible.
I am so excited to share this recipe with you! When BAILEYS® Coffee Creamers contacted me with the idea of working together, I knew I'd have some fun. I love their creamers in general, and buy them on the reg. I sent Eric to the store to pick up whatever flavor he fancied – I figured that might get my creative juju going. And boy, did it.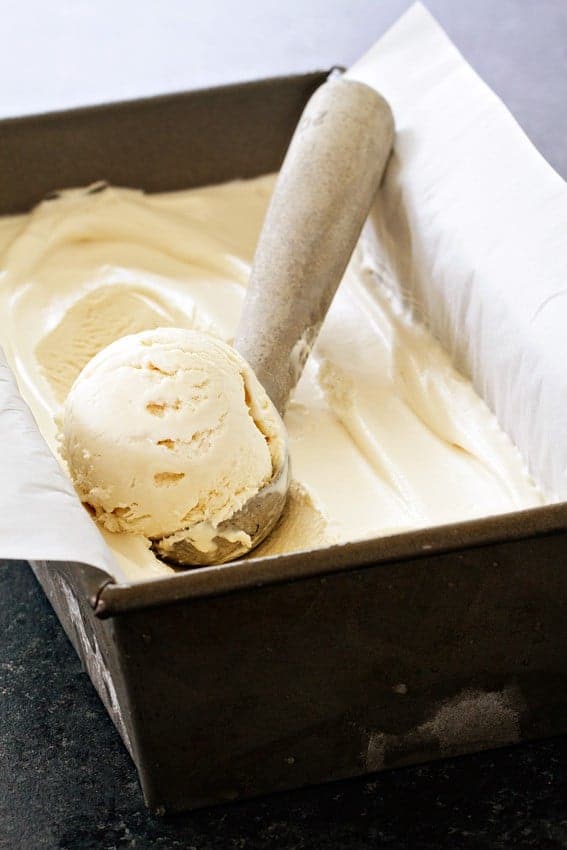 He walked in the door with BAILEYS® Mudslide Coffee Creamer. Now, I'm no stranger to a Mudslide. In fact, I've been known to make a pitcher or three for a barbecue now and then. And initially, I thought maybe I'd make a milkshake. But then I got to thinking about ice cream in general, and some no-churn recipes I'd happened upon.
Here's where my love of these creamers goes full-on fangirl. The recipe I'm sharing with you today calls for whipping heavy cream into fluffy whipped cream – that's where the ice cream gets its "body". Because BAILEYS® Coffee Creamers are made with real cream and sugar, adding BAILEYS® Mudslide Coffee Creamer to the whipped cream base was a no-brainer. It whipped right up with the rest of the cream, and the texture is perfection.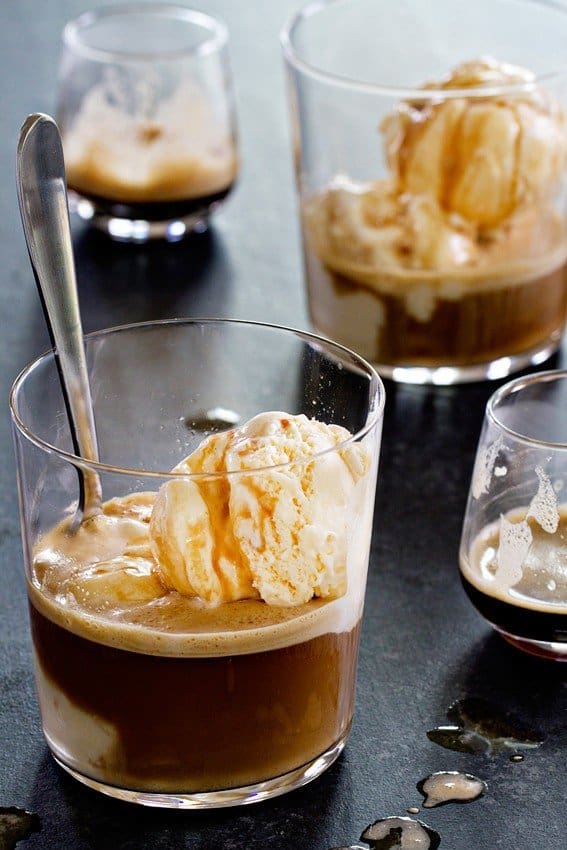 You guys, we may have a no-churn ice cream week here on MBA before the summer is out, I'm THAT obsessed with this recipe. Using this BAILEYS® Mudslide Coffee Creamer may be just the start, but it's a magnificent place to start. There's a delicate Mudslide flavor throughout this ice cream that definitely reminds you of the cocktail – without the booze.
Then I went and got crazy, and decided we'd turn this into an Affogato as well. I got the inspiration from my adorable friend, Megan, who did a whole video about making affogatos on her site.
What's an Affogato? Typically it's a scoop or two of gelato or ice cream, topped with a shot of hot espresso. You can fudge a little bit and use strong hot coffee instead, if you don't have an espresso machine to hand. Some consider it a drink, but I consider it a completely grown up float – especially with that Mudslide flavor floating around in my espresso shot.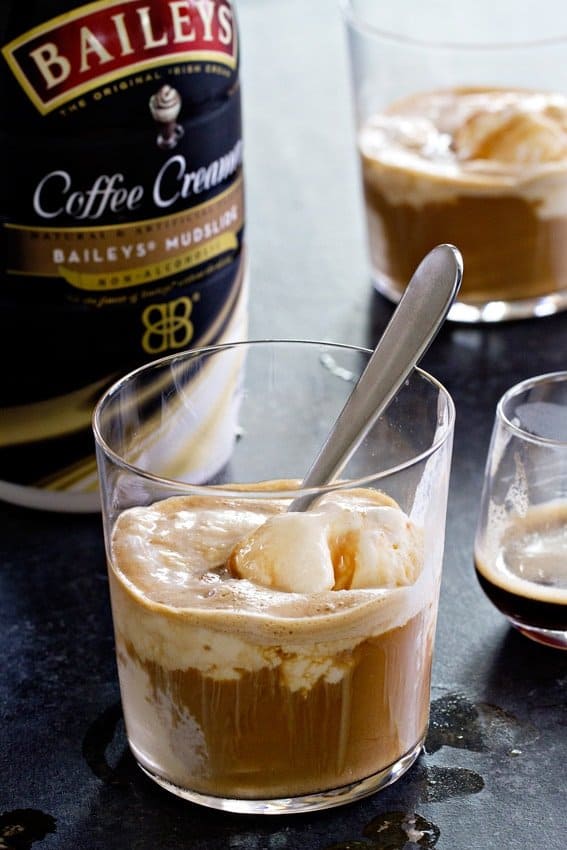 I'm doing my best to impress upon you, friends, you've got to make this ridiculously easy no-churn ice cream immediately. You really won't believe how easy it is, and how creamy and perfect it is once its out of the freezer.
And if Mudslides aren't your thing? BAILEYS® Coffee Creamers has 14 other flavors to choose from. I'm eyeing up Bourbon Vanilla Pound Cake next, myself. That is gonna be SO good!