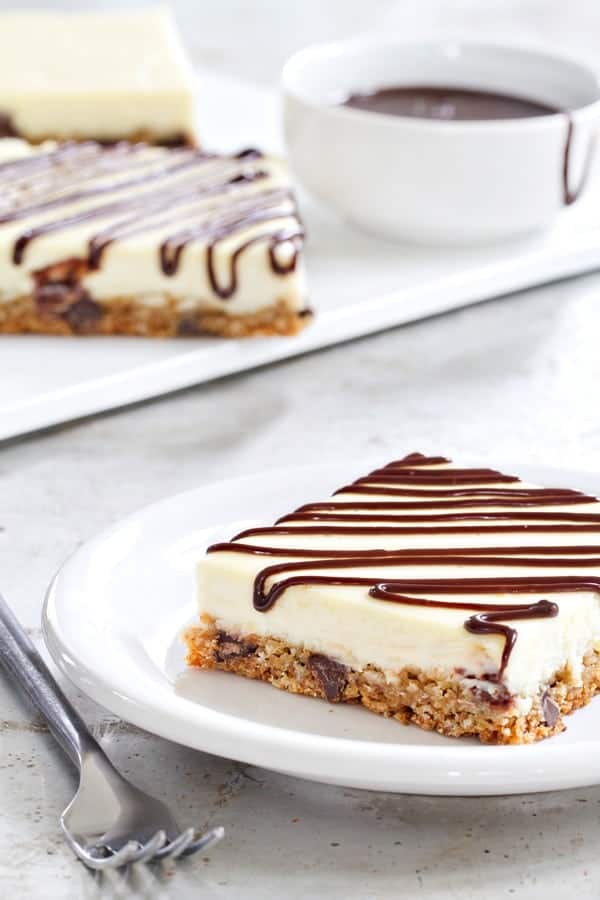 Oatmeal Chocolate Chip Cheesecake Bars are a semi-homemade treat the whole family will love. Top them with a drizzle of chocolate sauce to make them extra special!
If you've been reading My Baking Addiction for any length of time, you're probably well aware of the fact that I'm mildly obsessed with cheesecake – in any form. From No Bake S'mores Cheesecake and Baileys Irish Cream Cheesecake to Cherry Cheesecake Cookies, cheesecake will always be my favorite dessert in all the land.
Want to know what else I'm mildly obsessed with? Purchasing random products from the grocery store when they're on sale.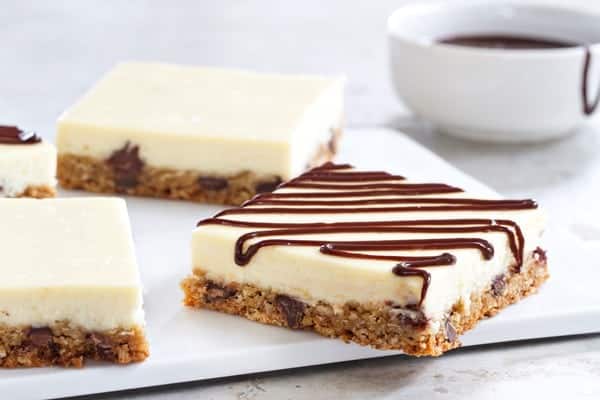 Our main pantry (yes, we have two), needed some serious attention last week. The shelves were packed with holiday sprinkles and open packages of just about every baking chip you could imagine.
During this little clean-up, I also realized that I had seriously over-purchased those little pouches of Betty Crocker cookie mix during the holidays. What can I say? Clearly, I was feeling festive during that trip because no one truly needs 5 packages of gingerbread cookie mix.
I also had far too many pouches of sugar cookie and oatmeal chocolate chip cookie mixes. Most of which were packed up to deliver to the local food bank along with 4 ginormous cans of yams that I don't remember buying, a portion of my canned pumpkin stash and loads of baking chips that I knew would expire before I could put them to use.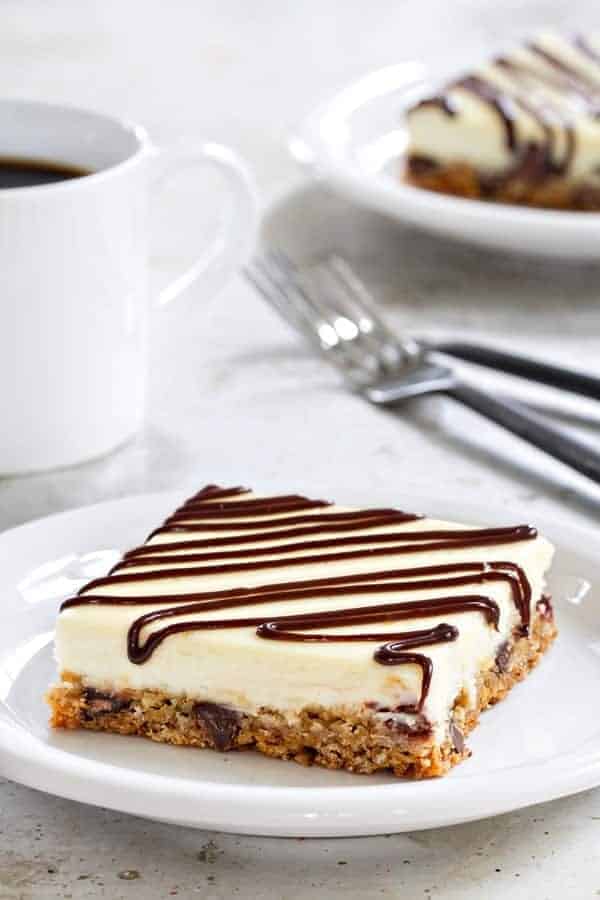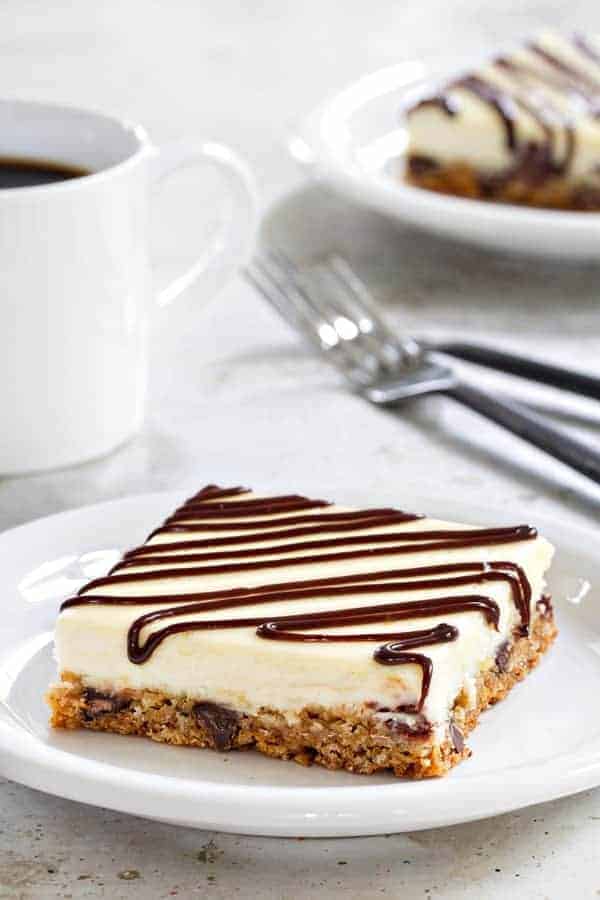 Last week, I decided to channel my inner Sandra Lee and whip up a semi-homemade cheesecake bar because a.) I wanted to start using up the cookie mix pouches I kept and b.) I was craving cheesecake.
I used the oatmeal chocolate chip cookie mix as a crust, followed by additional chocolate chips, because more is always more, and of course, a sweet and tangy layer of cheesecake. The results were pretty amazing. The oatmeal cookie crust was slightly crisp, but also a bit chewy making it the perfect match for the cheesecake. I even went a little overboard and topped some of the bars with chocolate sauce, but I think macerated strawberries would be even more amazing.
This Oatmeal Chocolate Chip Cheesecake Bars recipe is super simple to throw together and sure to be a huge hit for just about any occasion!
For more delicious cheesecake recipes, be sure to check out these Cheesecakes in a Jar and this Instant Pot Oreo Cheesecake!