Pecan Slab Pie is an easy way to feed your Thanksgiving crowd their favorite Pecan Pie. Flavored with bourbon and sweetened perfectly with Karo® Corn Syrup, this Pecan Slab Pie will be a new holiday family favorite.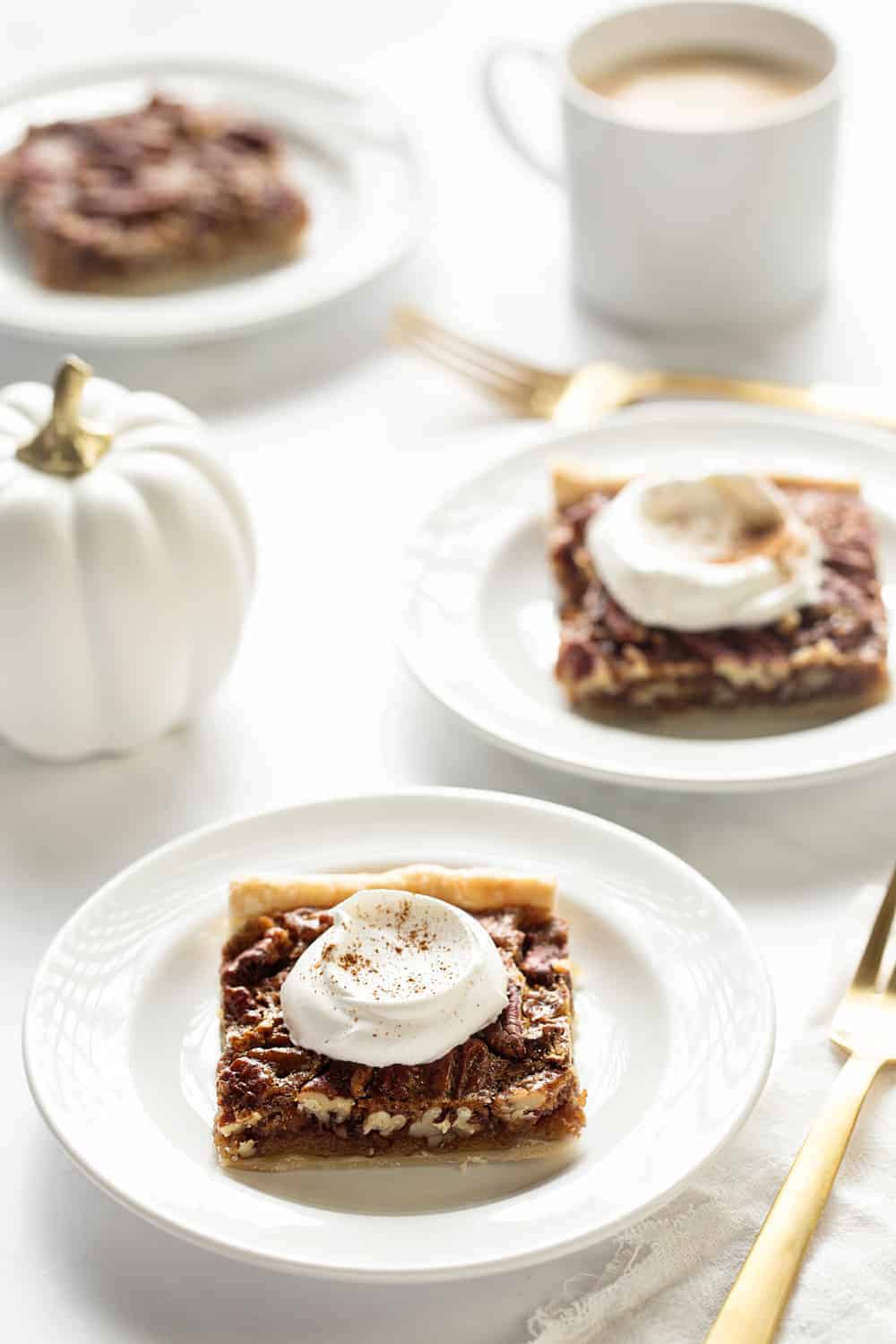 I have a confession to make: I'm a Thanksgiving control freak.
They say the first step is admitting it, right?
I host Thanksgiving dinner every year. And every year this control freak side of me comes out as I plan my menu.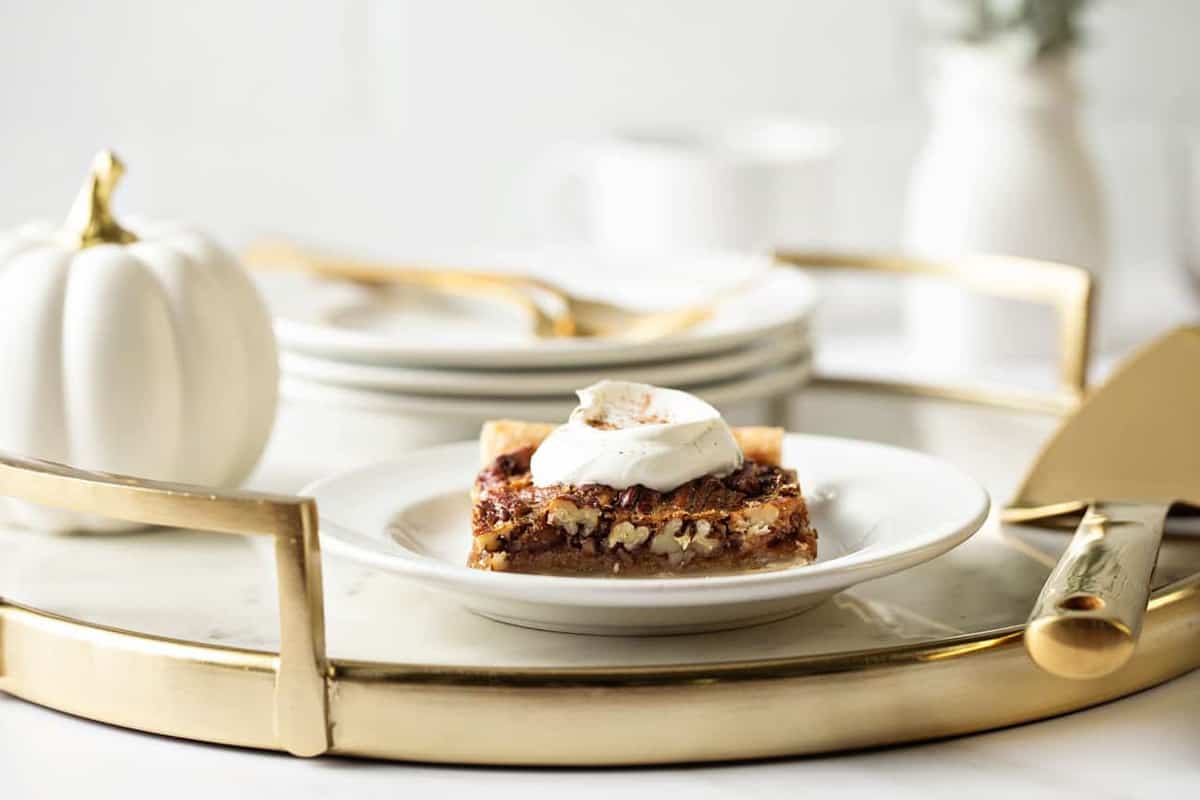 I know some families divvy out the courses, with different family members each bringing a dish, potluck style.
But not at my house. I typically always make 90% of the food with the exception of sides like carrots and corn.
It's not that my family members can't cook. I mean, I learned to bake from my Nana, so it's not like I'm the only one in the family who knows her way around the kitchen.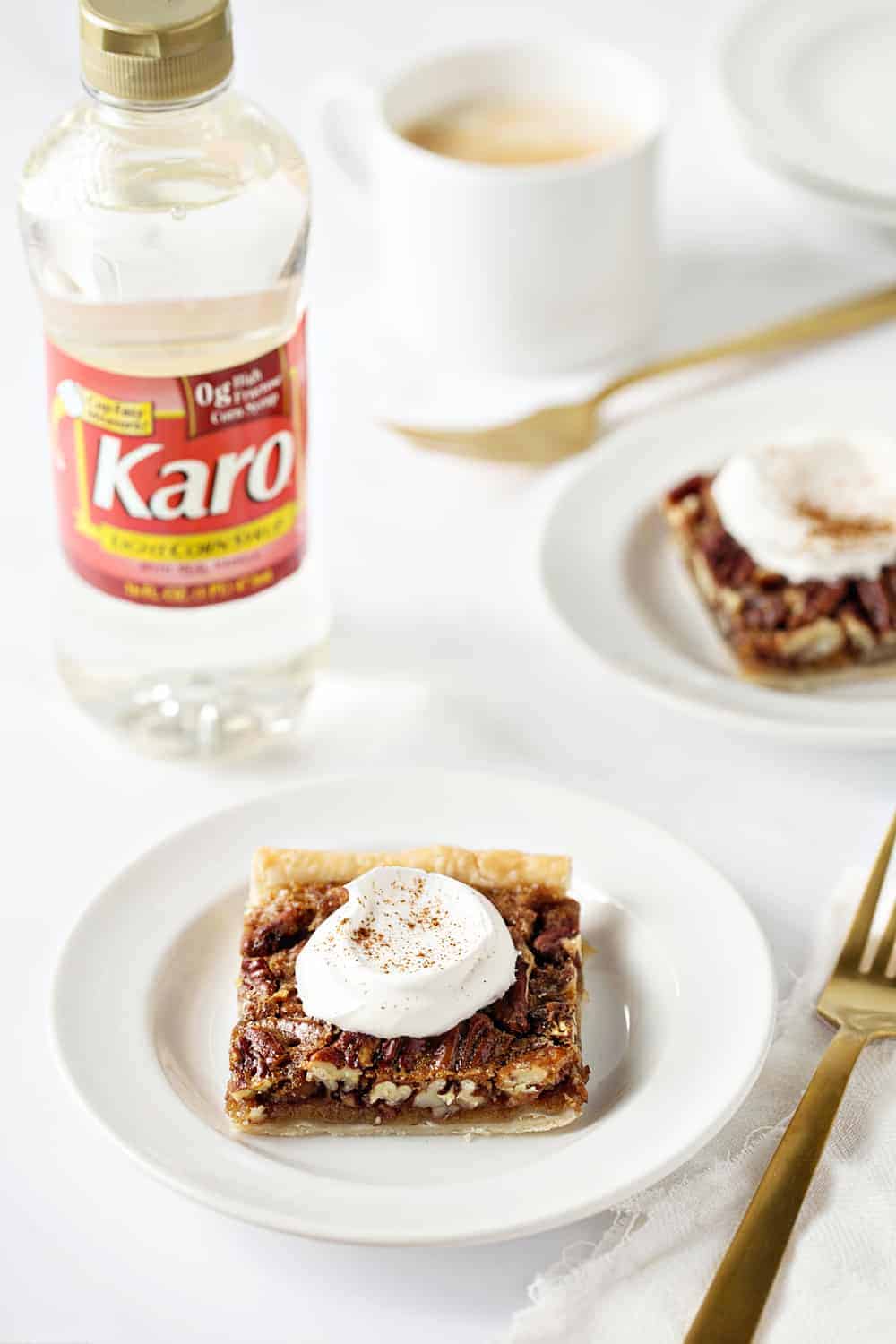 I just can't seem to let the Thanksgiving meal go. From our favorite stuffing to Sweet Potato Casserole to perfectly smooth mashed potatoes, I just really love making Thanksgiving dinner. Seeing everyone sit down together to chat and laugh over a meal I made really is the best feeling.
This year, I'm adding this Pecan Slab Pie to the dessert menu alongside my traditional Pumpkin Roll.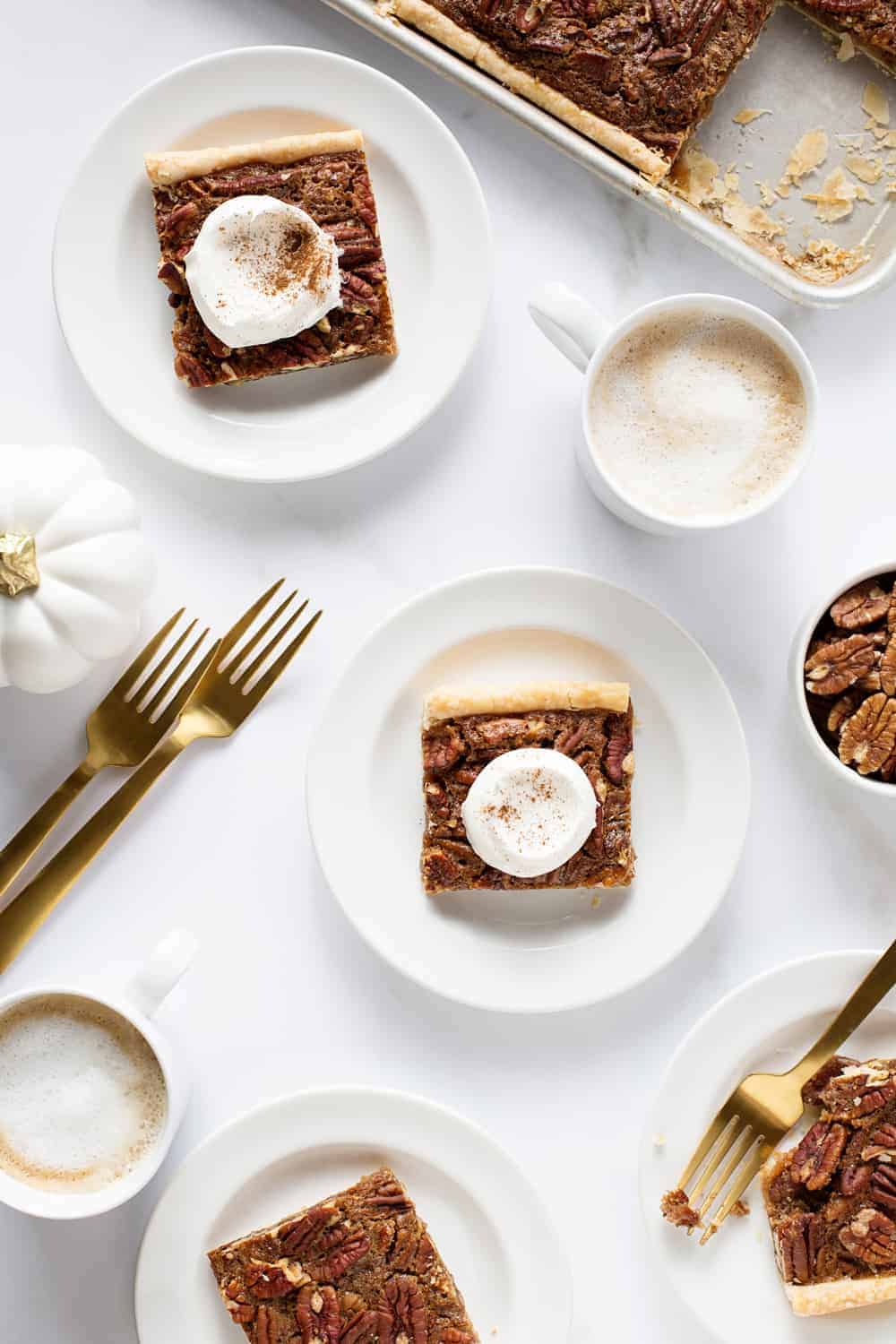 PECAN SLAB PIE
Slab pie is the perfect option for a holiday meal. Slab pies actually come together pretty quickly, especially if you use a frozen or refrigerated pie crust. Of course, you can totally use your favorite homemade crust as well.
If you've never had a slab pie, it is a pie that is baked in a sheet pan or jelly roll pan instead of a pie plate. The pie is cut into squares or bars.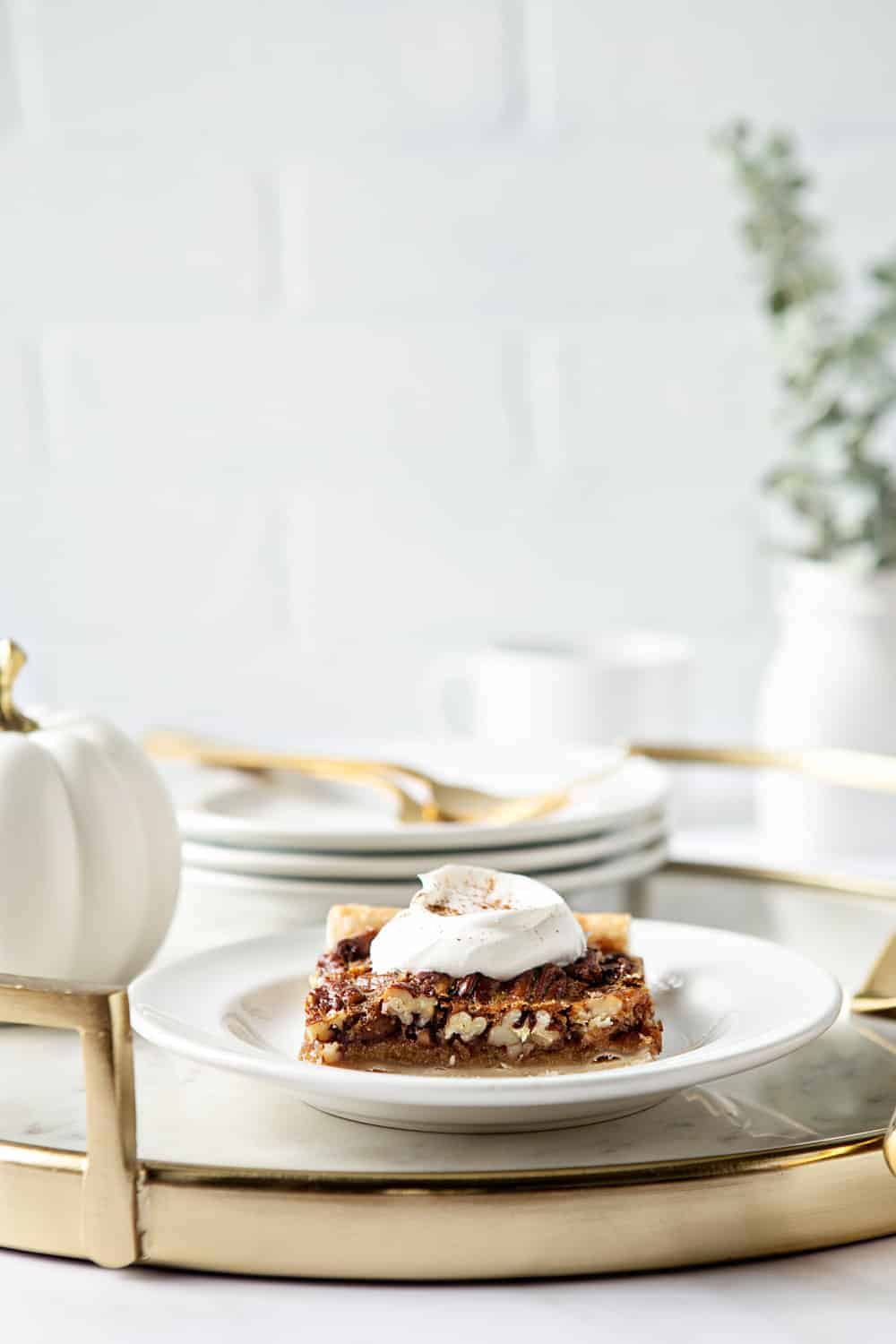 Slab pies are great for feeding crowds.
They usually feed closer to 12 or more people, depending on how big you cut the pieces, while I have a hard time getting more than about 8-10 slices out of a regular pie, I can easily serve 10-12 people hearty portions with a slab pie.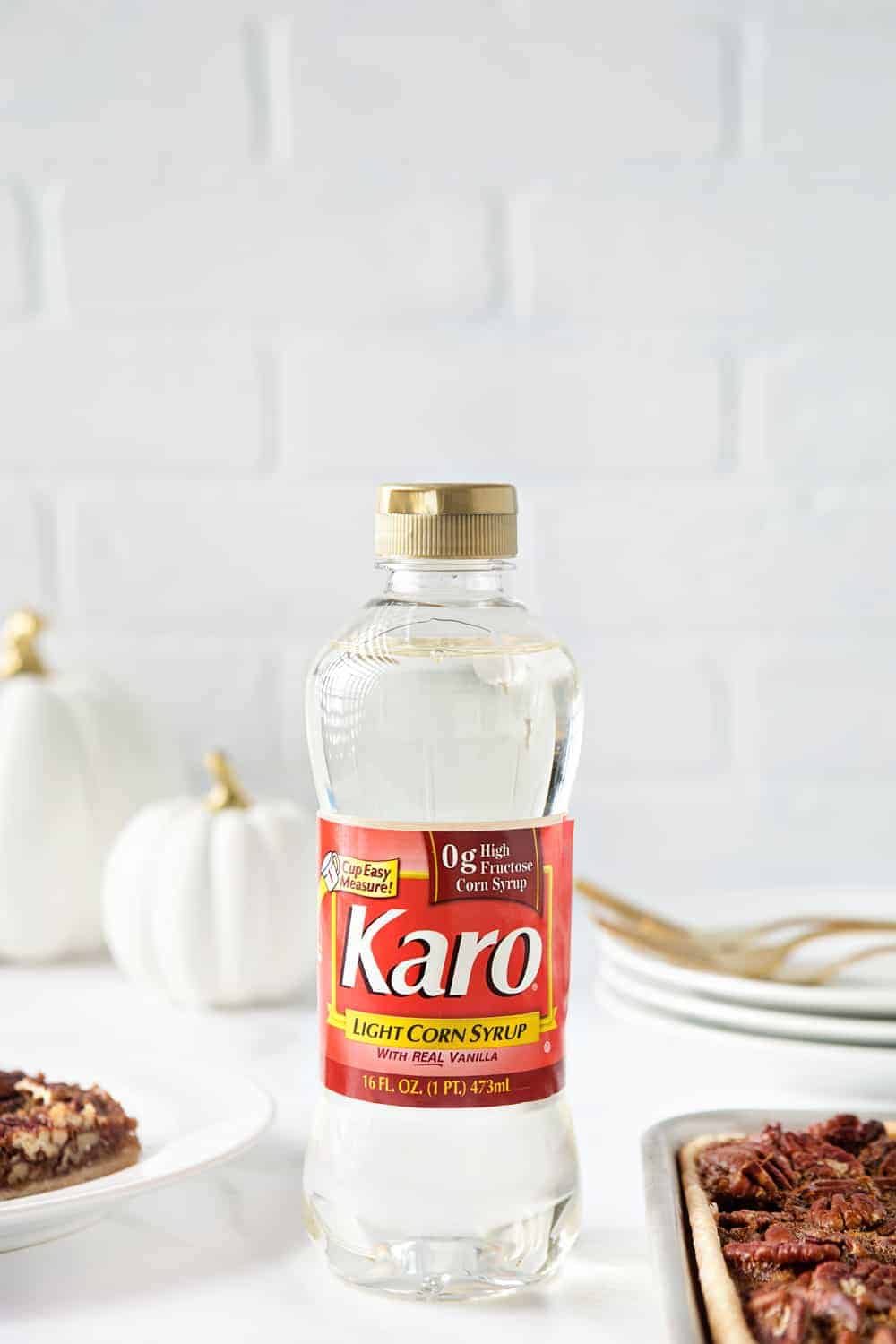 BOURBON PECAN PIE FILLING
This Pecan Slab Pie is a twist on Karo® Corn Syrup's Bourbon Pecan Pie recipe. To turn it into a slab pie – and make it easier to feed to a crowd – I used two 9-inch pie crusts stacked on top of each other and rolled them into a rectangle instead of a circle.
Most Pecan Pie recipes use corn syrup in the filling, and this one also uses this classic ingredient in this holiday favorite. This bourbon pecan pie filling uses Karo® Corn Syrup to bind everything together and sweeten it to perfection. It's the best when paired with the brown sugar in the filling.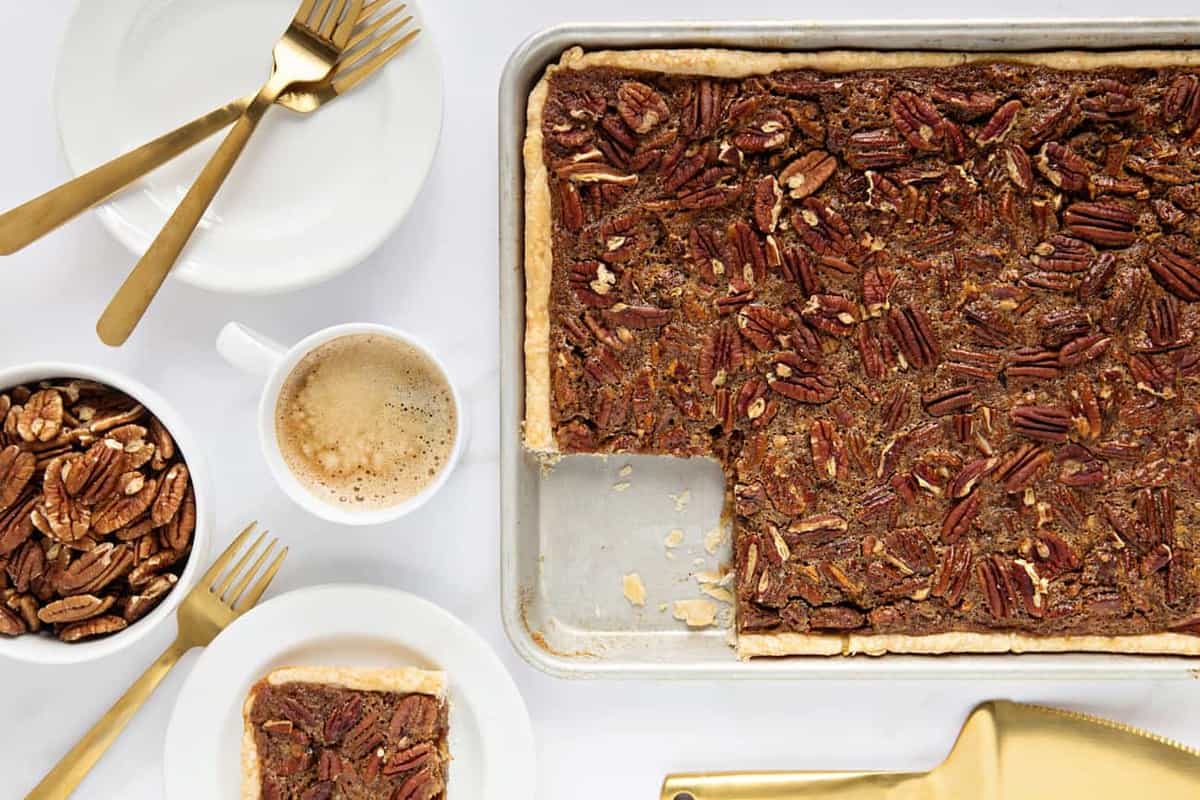 And don't forget about that splash of bourbon. I promise it doesn't make this Pecan Slab Pie boozy at all. It just adds a little something extra to the filling. Don't skip it!
Your family will love ending the Thanksgiving meal with this Pecan Slab Pie, and I know you'll love how easy it is to make.