Pumpkin pecan pie bars with a homemade sugar cookie crust, pumpkin filling and a pecan streusel topping. With a gluten-free option.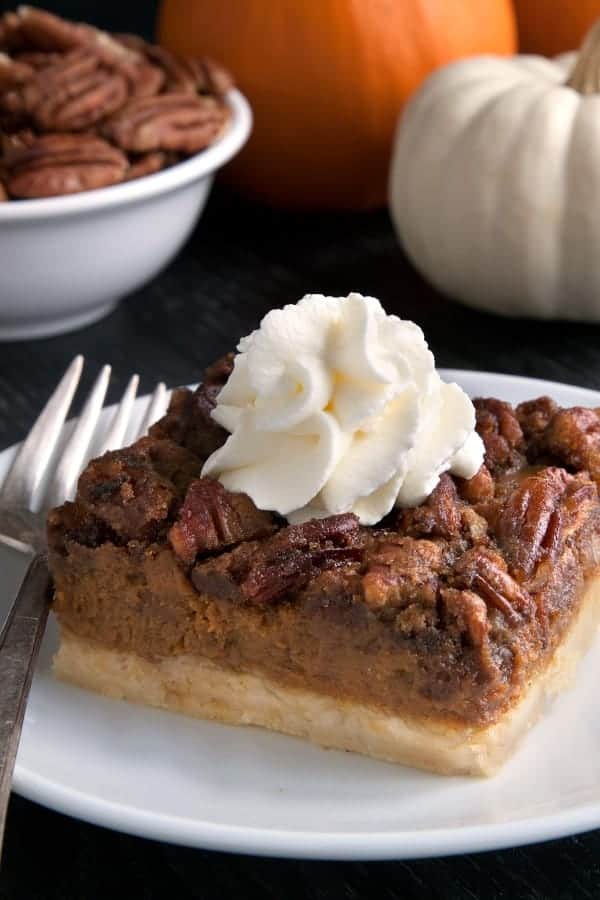 I've been wanting to combine pumpkin and pecan pie for a while now. A combination of the two just sounded more delicious than a plain pumpkin or plain pecan pie!
I originally wanted to make a pumpkin pecan pie, but the filling plus topping was just a little bit too much for a pie dish. Then I went with mini pies, and though super cute, they took forever to prepare and kind of stuck to the muffin liners. So here we have the easiest and least fussy version – pumpkin pecan pie bars!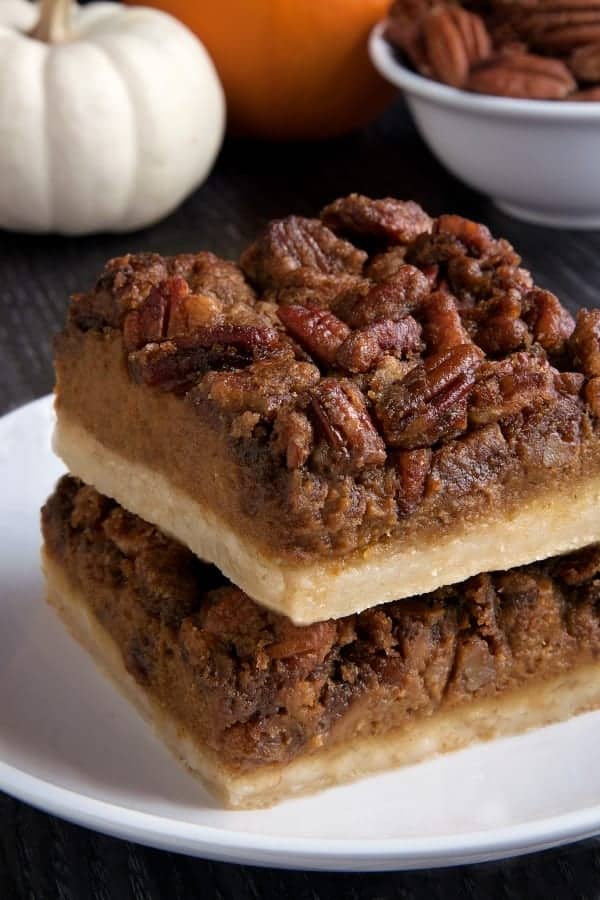 My favorite part of these bars is the crust. I've never been a big fan of crust (unless we're talking chocolate cookie crust, like in these mini pumpkin cheesecakes!) but this isn't your ordinary crust.
There's half a cup of sugar in there, making this more of a sugar cookie-like crust. And it's awesome.
If you have any gluten-free family members, this is a great treat that you can easily make gluten-free. I used this gluten-free flour mix, which is a 1-to-1 sub for all-purpose flour.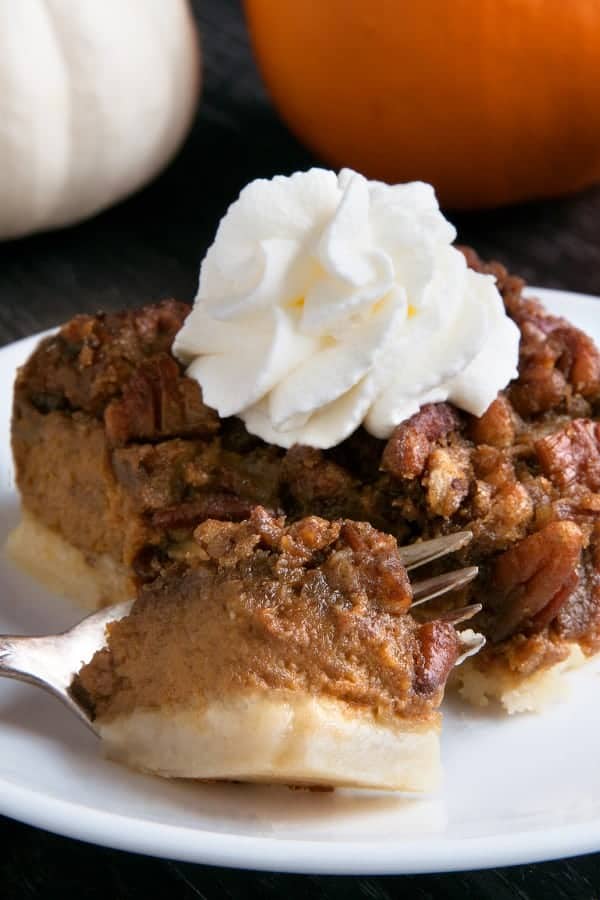 That's all you need to make this recipe gluten-free! And honestly, it's just as delicious as the all-purpose flour version. If you have that flour, then you can also make these pumpkin cupcakes which are honestly the best pumpkin cupcakes I've ever had!
The filling is the same one I used in my gluten-free pumpkin pie streusel bars recipe. It goes perfectly with the pecan topping and is just the right texture.
I first tried making more of a traditional pecan pie topping with eggs but it was just weird on top of the pumpkin. So I went with a pecan topping that's more streusel-like. Nobody seemed to mind! These bars were gobbled down in record speed.