Roasted Cherry Shortcake is a delicious summer twist on an old classic. Topped with Buttermilk Whipped Cream and a Sweet Roasted Cherry Sauce, these shortcakes are a revelation.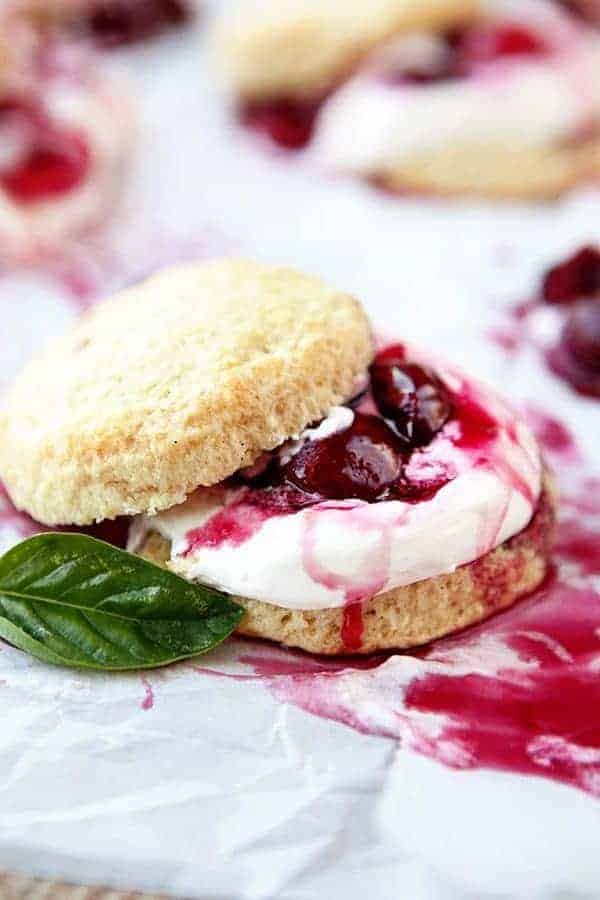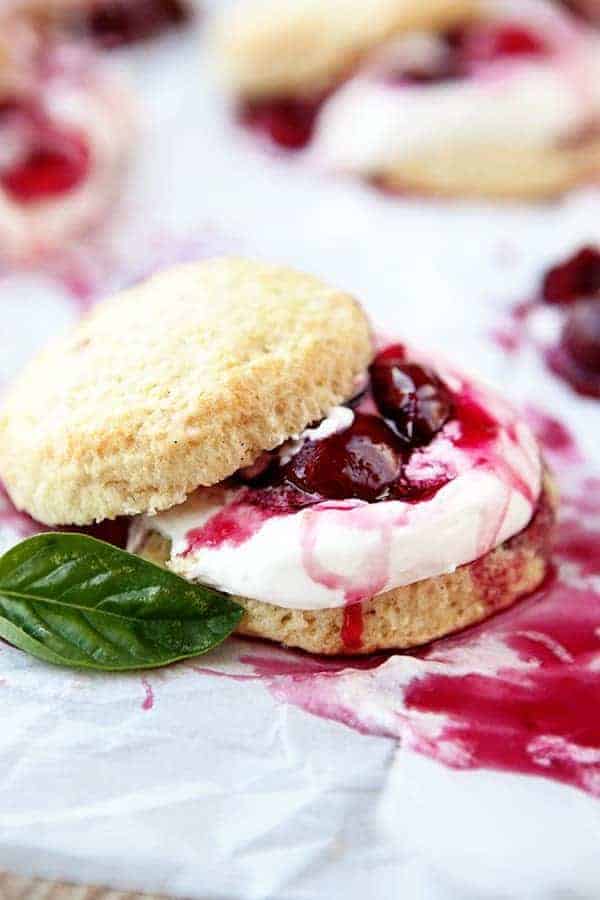 This post has been contributed to My Baking Addiction by the lovely Allison of the blog, Some the Wiser. I hope you enjoy the recipe as much as I do!
You've surely had a Strawberry Shortcake, but have you tried a Cherry Shortcake yet? Cherry Shortcake is the summer time version of the classic old favorite that everyone loves. Make room in your heart though because this shortcake is awfully lovable.
Don't get me wrong, I love my strawberries. These Strawberry Buttermilk Whipped Cream Puffs have been on repeat since the first ripe strawberries showed up at the market this year. But if orange can be the new black, then I think cherries just might be the new strawberries this month.
Right now I am just completely enamored with all the cherries. It all started with this Fresh Cherry Galette, and it's been cherries on everything ever since.
The kids are happy to just eat handfuls of cherries fresh all summer long, which is certainly one of the best parts of summer break. However, I couldn't help but wonder if those sweet, delicious cherries might be even more enticing if I roasted them. I decided to test that theory in the form of a roasted cherry sauce, with just a hint of fresh basil (because summer, of course). I wasn't wrong you guys. It's good. Really good!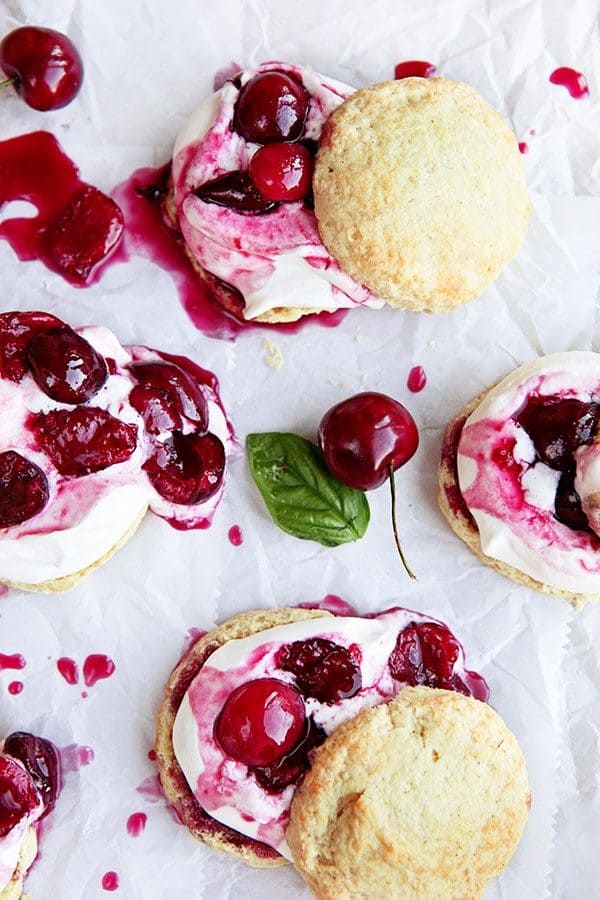 The list of foods this Roasted Cherry Sauce would be good on could probably go on and on. However, I started it with Ice Cream and ended it with Shortcake. It was tasty on a big scoop of vanilla bean ice cream, but it was downright heavenly on a warm, tender shortcake. I've been making (and eating) the Cherry Shortcake ever since.
Shortcake by itself is rather unassuming. With vanilla bean and heavy cream, the shortcake is tender with a mild, sweet flavor. It is buttery and soft inside like a good shortcake should be. They're the perfect sidekick to a delicious berry, or cherry if you will, smothered in cream.
Buttermilk Whipped Cream is a quick and easy step up from regular heavy whipping cream. The touch of buttermilk adds a slight tang of flavor to the cream, which pairs so well with the cake and cherries. You can use regular whipped cream, of course, but the buttermilk whipped cream really is fun.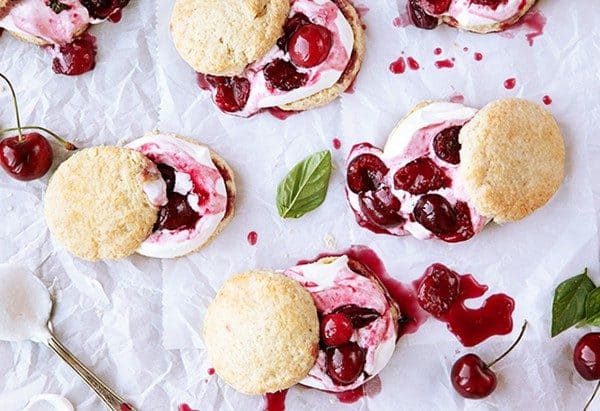 The Roasted Cherries, however, are the star of this show. They're sweet, but not too sweet, and taste like summer down to the last spoonful. The fresh basil is subtle, but I think the hint of spicy flavor it adds is what makes this my new favorite treat. But don't take my word for it.
Pick up a bag of sweet cherries and add this Cherry Shortcake to your menu this summer!
For more delicious cherry recipes, be sure to check out this Cherry Fritter Cake and these Cherry Cheesecake Cookies.