Taco Pizza Pie is just what you need for celebrating Pi Day. I dare you not to eat 3.14159 pieces!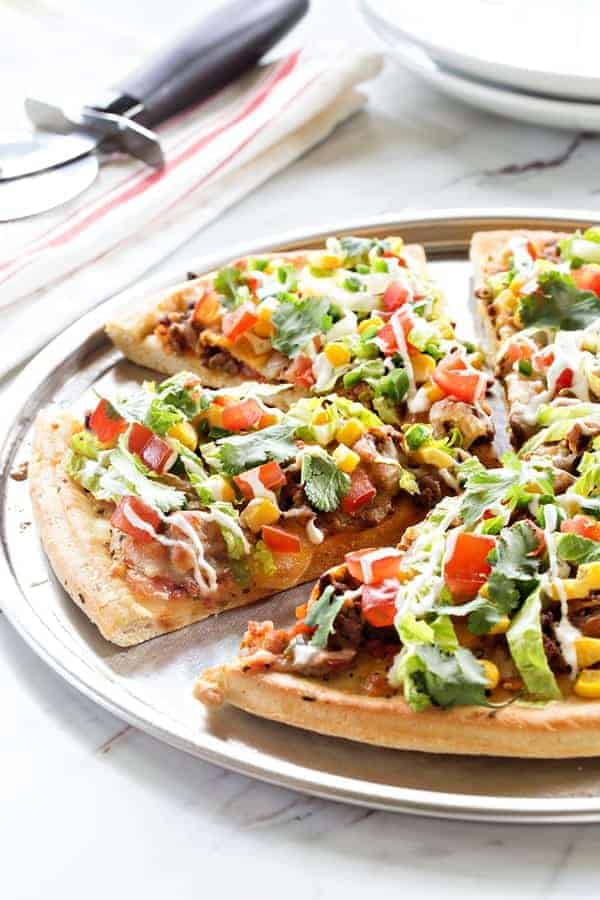 This is a sponsored post on behalf of Fleischmann's® Yeast. Thank you for continuing to support the brands that make My Baking Addiction possible.
Are you aware of Pi Day? If you've been hanging around My Baking Addiction for a while, you know that I used to be a teacher.
And we teachers will do just about anything to make kids get excited about subjects they might initially groan at, like mathematics.
So we tried to make a big deal out of Pi Day. We did projects around Archimedes (the fella that supposedly first calculated pi), and of course, we'd have big ol' potlucks with every kind of pi(e) imaginable.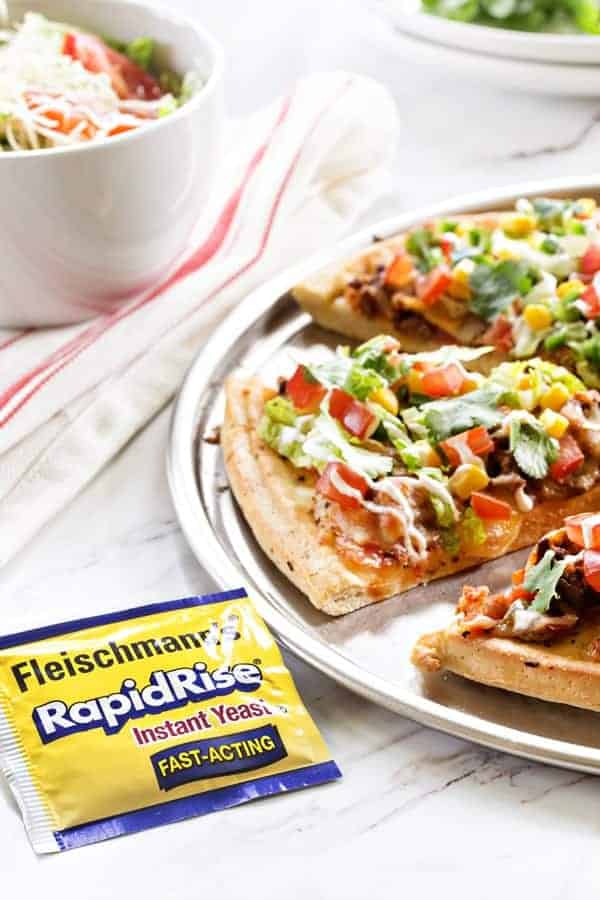 After all, pi is a mathematical constant – circles are always just a little bit more than 3 times their own width around. You know what else is round? Pie.
You may not know this, but my birthday is 3.13. Just one day later, 3.14, is celebrated internationally as Pi Day.
And I, for one, can wait an extra day to celebrate my birthday if it means I'm eating all kinds of pie. Especially pizza pie.
It's no secret that I love tacos too. I mean, I'm a simple girl. Tacos, pie and pizza? They're my jam. So let's combine 'em and celebrate Pi Day together, shall we?
I whipped up this Taco Pizza Pie using a simple 30 Minute Pizza Crust. The super secret to excellent pizza dough in half an hour? Fleischmann's® Rapid Rise™ Yeast.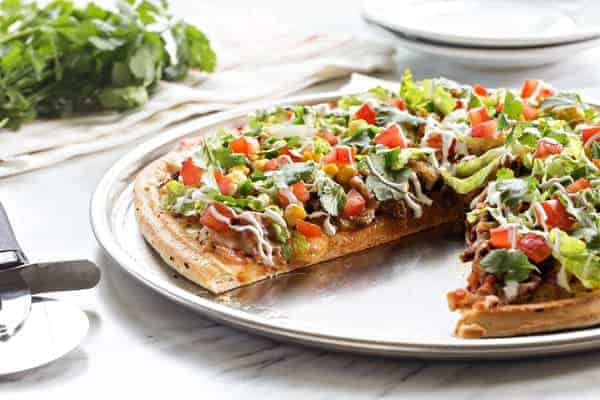 Perfect flavor, perfect rise, and a crust that bakes up crisp and chewy, exactly like the Italians intended.
If Archimedes were around to see the celebrations that surround his discovery, I'm not sure what he'd think; except maybe that we have some delicious food here in the 21st century.
So now that we've got the perfect base, let's talk toppings. Instead of tomato sauce, we used our favorite salsa. Just enough to create a thin base on the dough.
Then, we layered on the taco meat, with onions cooked right in. Smokey, spicy, and saucy too.
Next comes the cheddar cheese. I prefer sharp cheddar, but feel free to use whatever cheese floats your boat, from cotija to colby jack.
Bake it up until the crust is golden brown and the cheese is nice and melty.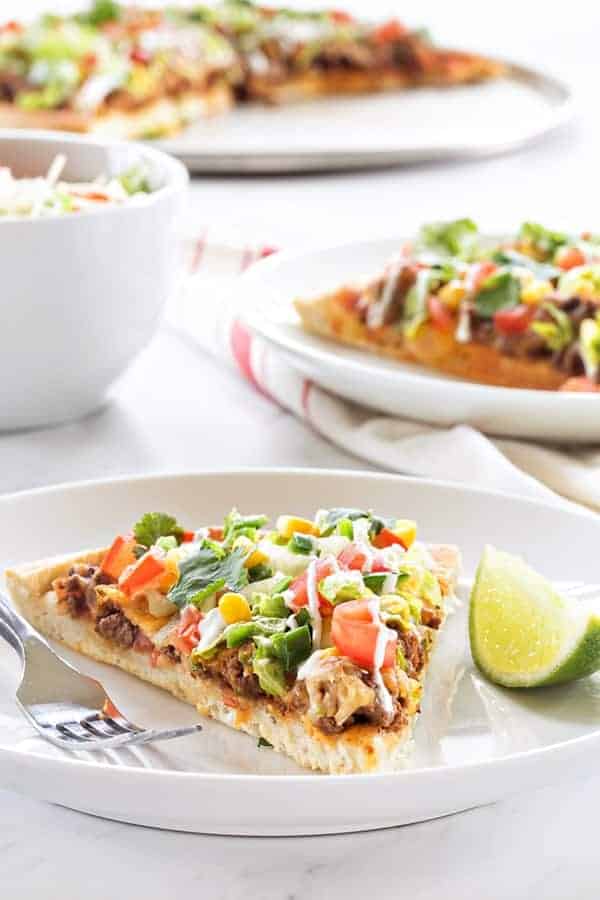 Now come the fresh toppings. You may already know that Eric and I aren't really fresh tomato people. However, I happened to have a couple hanging out on the counter from our produce delivery service, so I went all in and added some on top. And I'll have to admit, I was a fan.
We went with fresh, crisp lettuce and drizzles of sour cream. A sprinkling of freshly chopped cilantro, a little corn, and you are in Taco Pizza Pie BUSINESS.
This is probably, as my friend James would say, a KFJ – or "knife and fork job", rather than a pick up and nosh kinda pizza slice.
But it is OH so worth it. The yeasty pizza dough that rose up in just 30 minutes (thanks, Fleischmann's!), and all the things you love about a taco, on one delectable pizza slice. Make an extra pie to share the infinite tastiness that is this Taco Pizza Pie recipe with friends and family.
Happy Pi Day, indeed!
If you're looking for more delicious pizza recipes to celebrate Pi Day, be sure to check out the One-Dish Greek Pizza and these adorable Mini Pizzas. For more ground beef recipes, try these Maid Rite sandwiches!