Toasted Hazelnut S'mores are a fun summer treat made with waffle cookies, chocolate hazelnut spread, and gooey marshmallows. Don't forget to add a few extra toasted hazelnuts!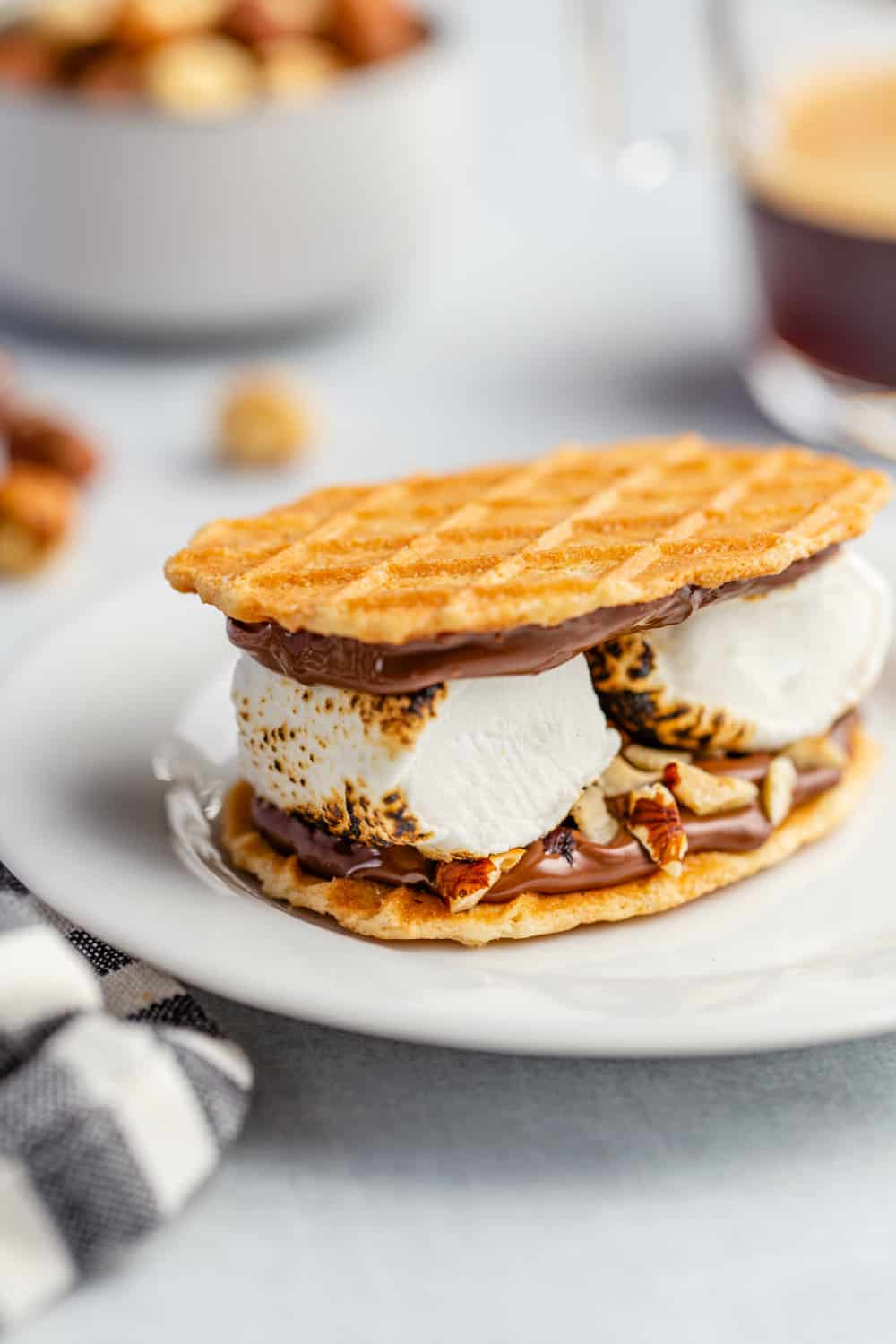 It feels so good to be in June! The weather is cooperating for the most part and I'm here for it. I never want to rush our way through summer.
There are too many good moments to soak up while the sun is out and the days are long. Why do people rush these things? Someone just asked me today when my kids' first day of school is in August.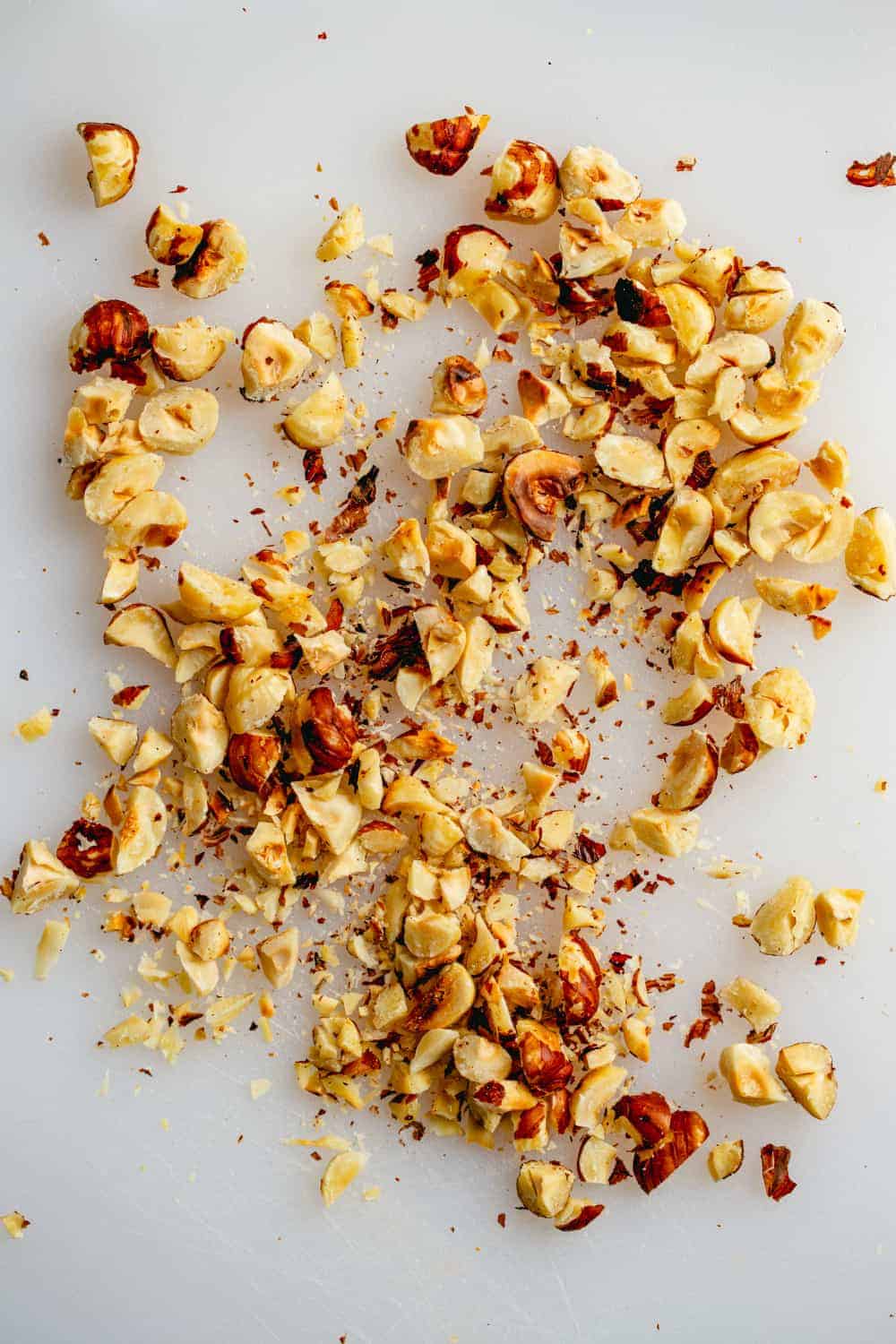 That's right, when their FIRST day of school. In August.
I just can't.
I refuse to be derailed one week into summer break with talk of school supplies and busy schedules. Summer talk should be full of pools, beaches, sunshine, grilling, and s'mores.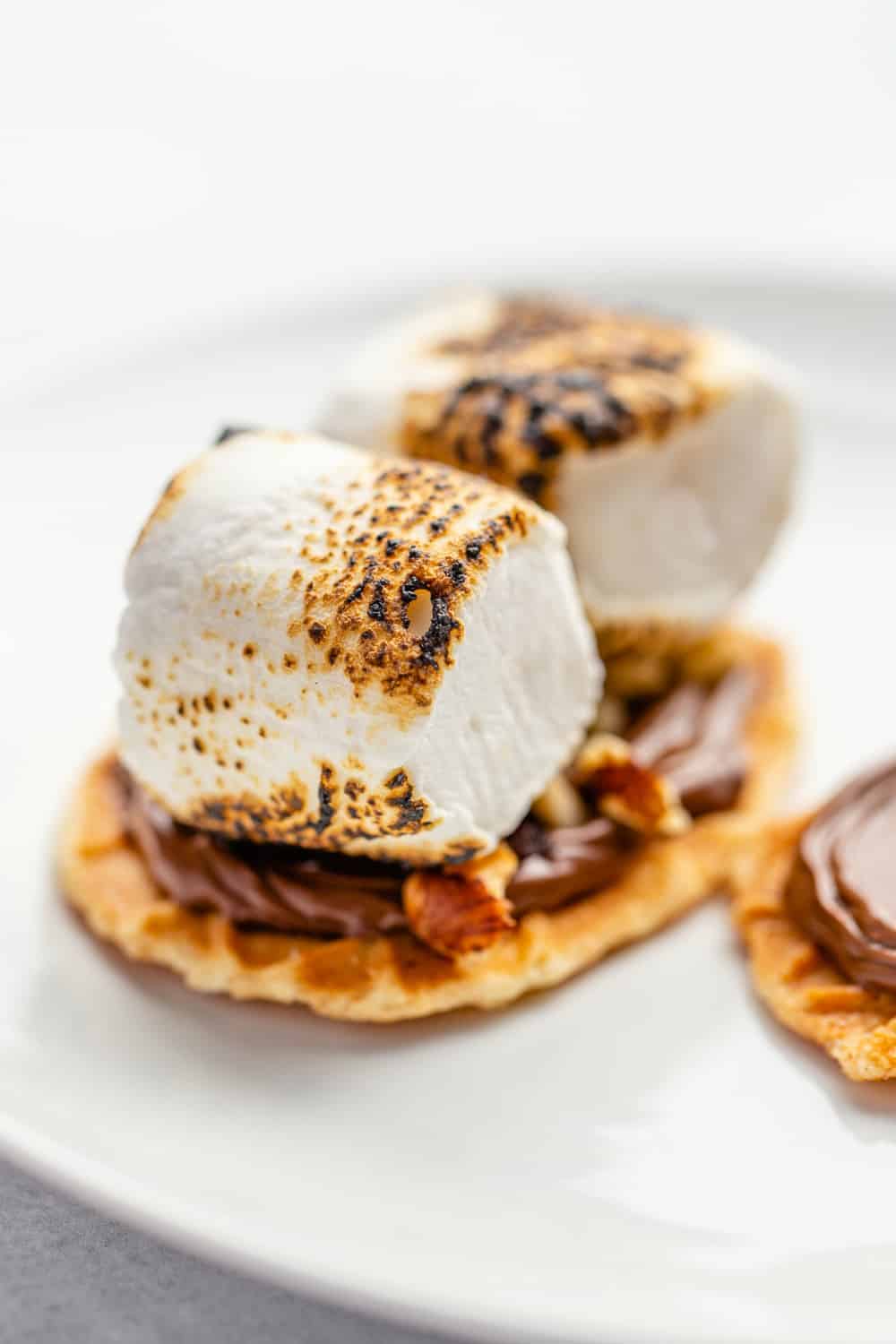 Why I Love S'mores
Let's chat about s'mores. A more perfect food has never been invented. They are the epitome of summer. Quick, no-bake desserts that take almost zero pre-planning.
When summer rolls around, I like to make sure that I'm stocked up on a few ingredients so that whenever the mood strikes, or the fire is started, s'mores are just minutes away.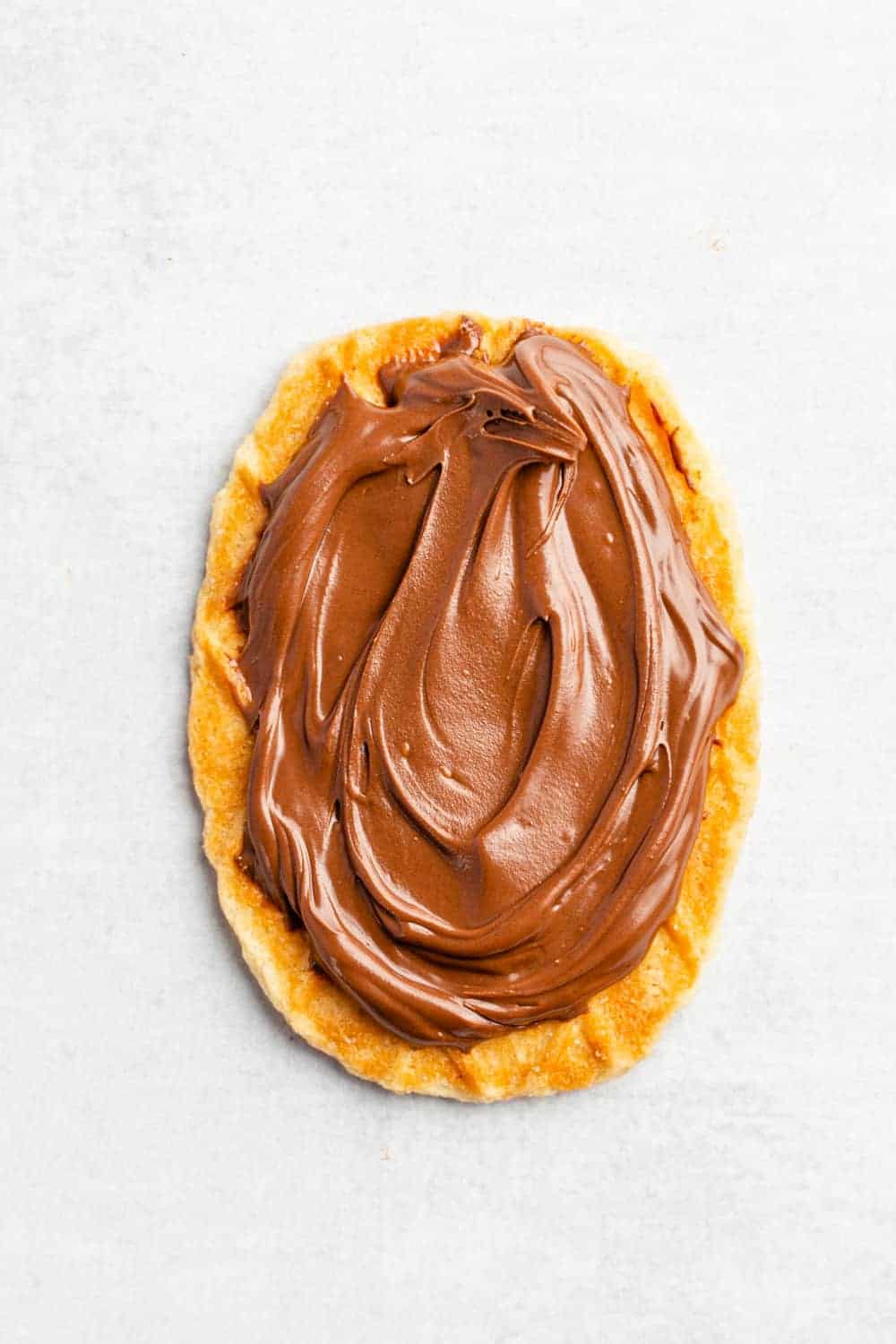 That's kind of the beauty of s'mores. You can make them out of SO many different ingredients. You have the classic s'mores with a square of chocolate, toasted marshmallow, and graham crackers. Perfection.
You can even make a dippable version – s'mores dip!
But you can also mix it up. These Toasted Hazelnut S'mores were a pantry invention! I had a box of my all-time favorite waffle cookies, plus my kids' new favorite food: Nutella.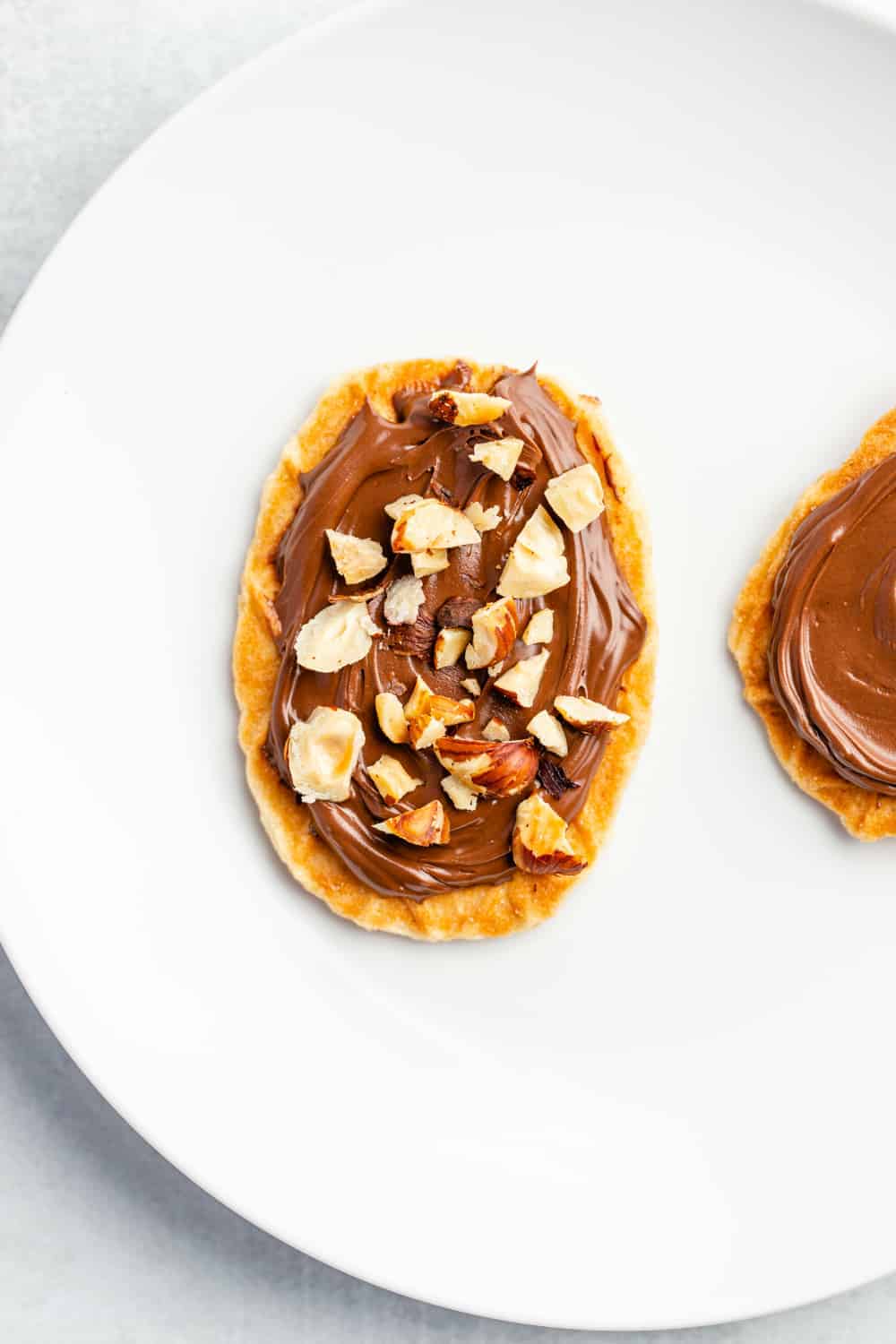 Also, I'm never without a few bags of Campfire® Marshmallows. They are the softest, most delicious marshmallows I've ever had. They are the perfect size for a single s'more, or double up for a slightly gooier treat!
If you are really craving some serious marshmallow goodness, be sure to grab a bag of Campfire® Giant Roasters. They are big, fluffy, and toast up perfectly!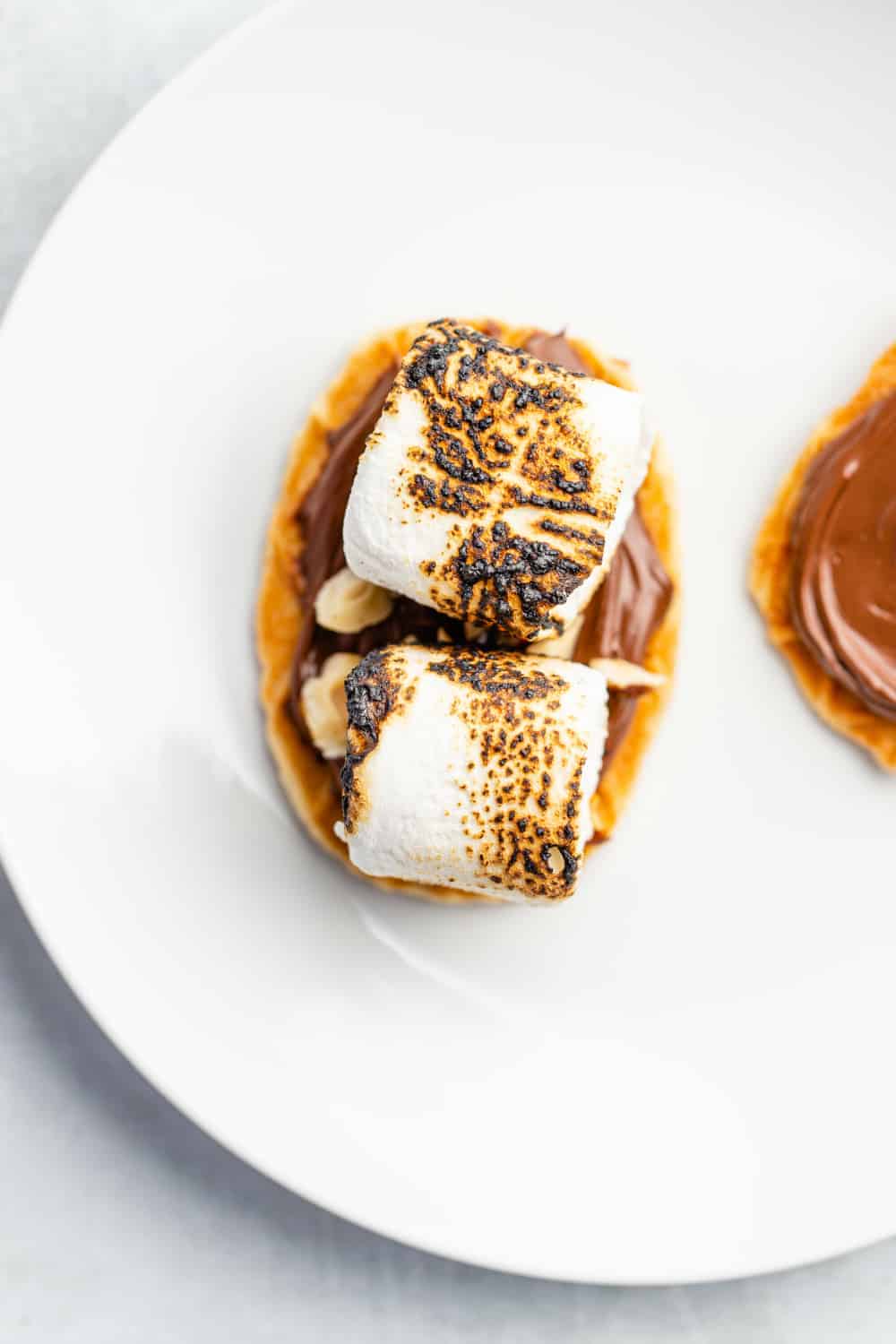 I topped this new s'mores combo with a few chopped, toasted hazelnuts and voila! Toasted Hazelnut S'mores.
They sound and taste incredibly fancy, but in reality take 2 minutes to make. The chocolate hazelnut spread gets even meltier when it's snuggled up against the warm, toasted marshmallows. The toasted hazelnuts give a little bit of crunch and structure and the entire thing is just beyond decadent.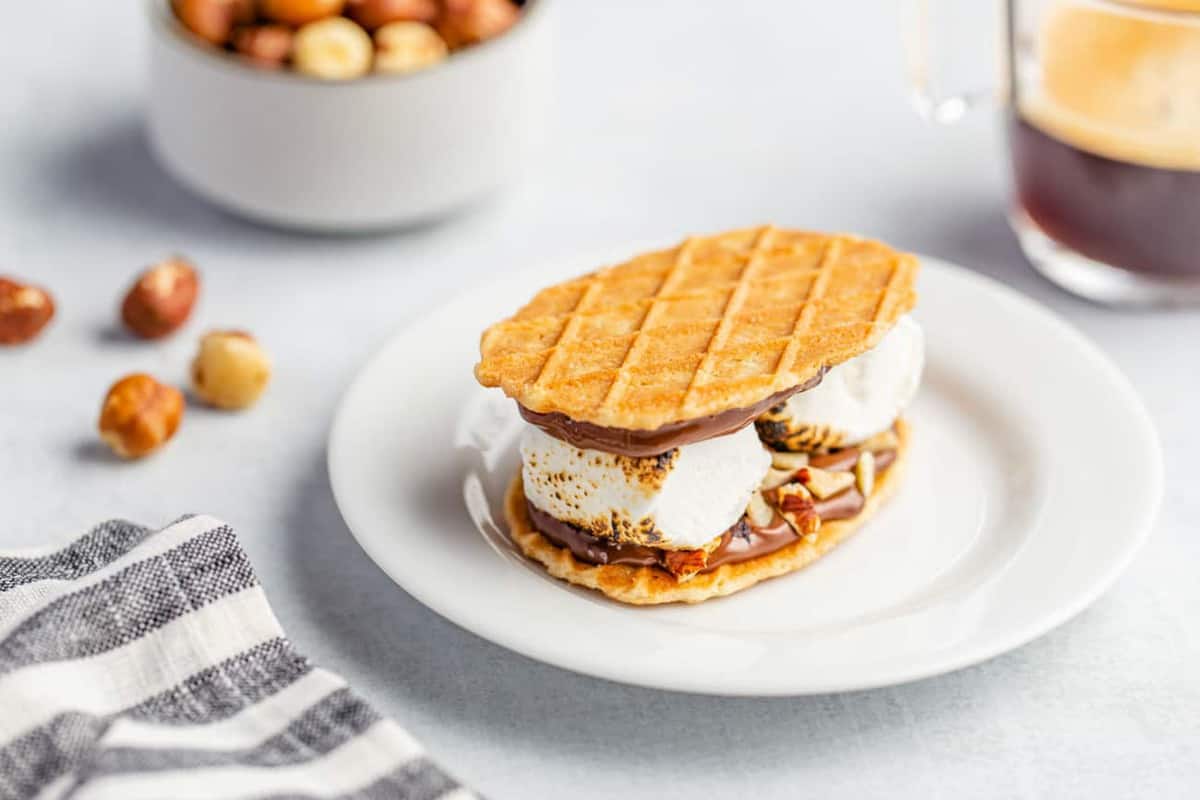 Best S'mores Ingredients
While these Toasted Hazelnut S'mores have been on serious rotation in our early summer campfire menus, I love keeping an entire stock of various s'mores fixings in our pantry to pull out whenever we want to make s'mores.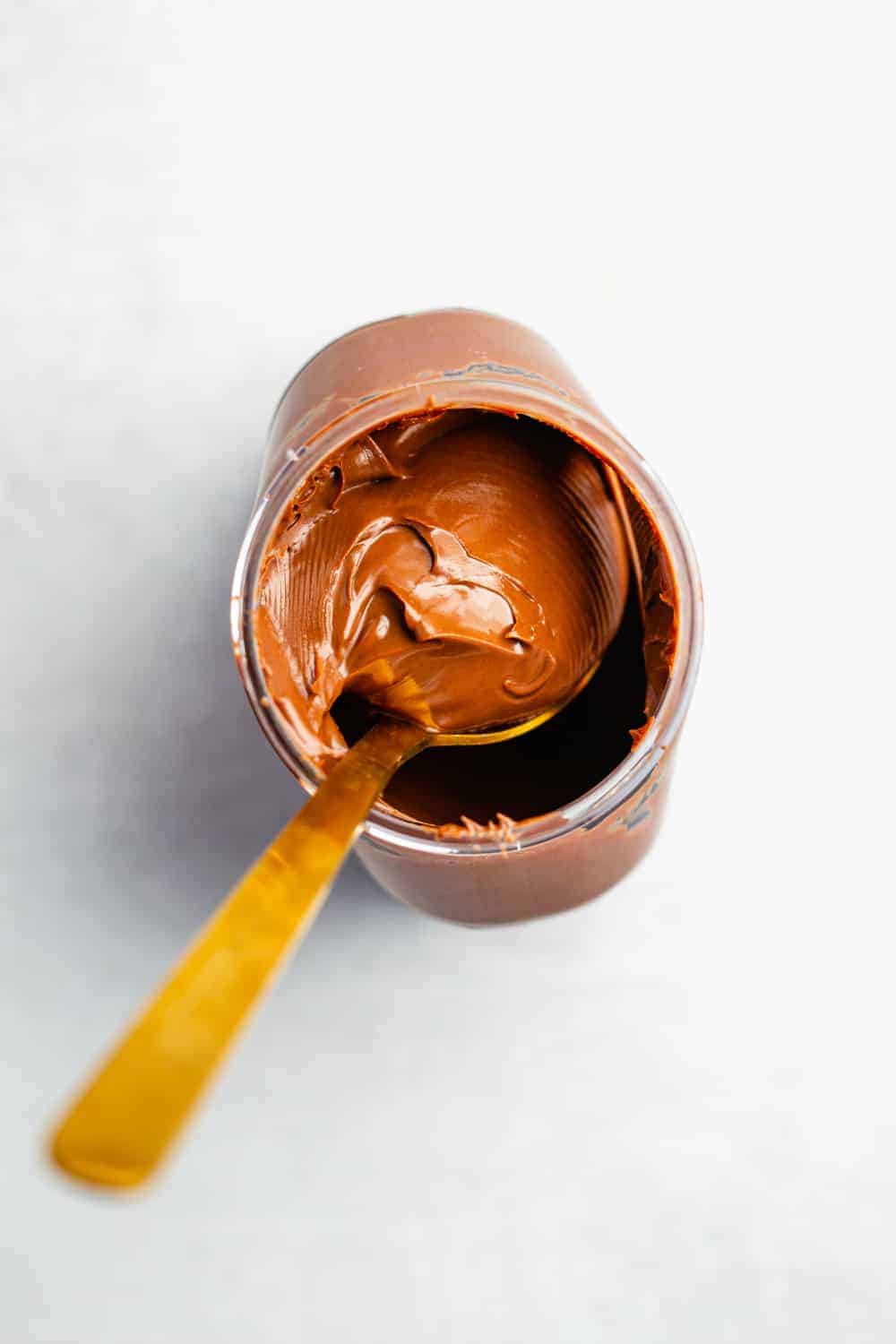 Graham Crackers (try cinnamon or chocolate for a fun twist!)
Cookies (try chocolate chip, vanilla wafers, Oreos, thin mints, or even big bakery style cookies)
Saltines (the little bit of salt is SO good with the sweet marshmallow)
Chocolate Bars (milk, dark, cookies & cream, white chocolate)
Individual chocolate squares (think gourmet filled chocolate squares with raspberry or caramel fillings)
Nut butters (chocolate hazelnut butter, peanut butter, almond butter)
Dried coconut
Fresh Fruit (bananas are incredible on s'mores!)
Canned Fruit (cherry pie filling is a great choice)
Campfire® Marshmallows – all sizes and flavors!
If you keep just a few of these items on hand, you will never be without a dessert in the summertime.
But be totally sure that you make yourself a Toasted Hazelnut S'more before June is over. You will not regret it!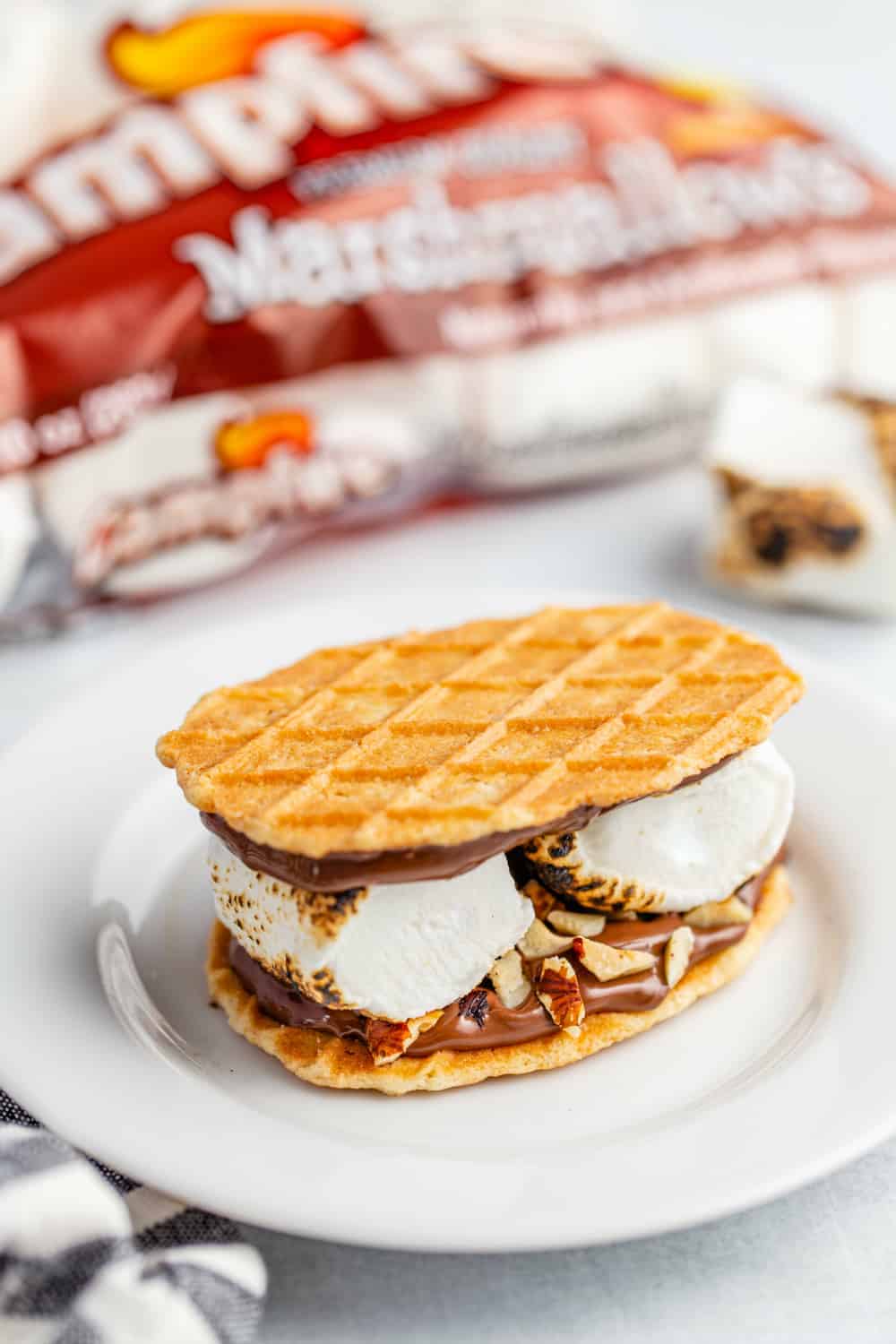 This post is by Emily Caruso of Jelly Toast.