White Chocolate Peppermint Cocoa is for enjoying by the fire, or gifting to your favorite people. I've even got downloadable tags for last minute gifts!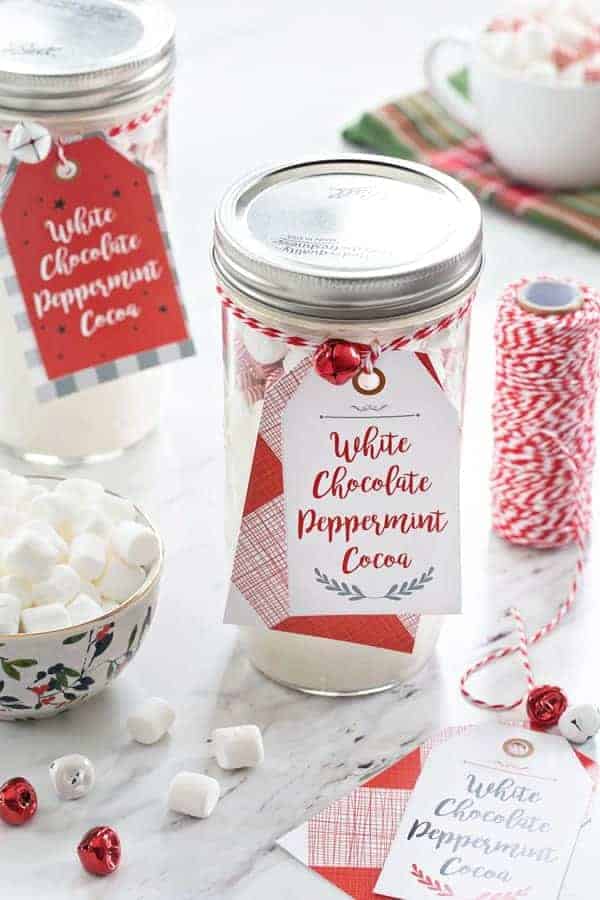 This is a sponsored post on behalf of Campfire® Marshmallows. All opinions are my own. Thank you for supporting the brands that continue to make My Baking Addiction possible.
Who else is in a last minute gift-buying frenzy? I won't lie, I was at Target bright and early yesterday morning, because homegirl cannot deal with that place after 9 AM right now.
One of the things I picked up? A stack of mason jars to make homemade gifts. Sounds hard, but is actually easier than trying to get through the checkout line during this time of year.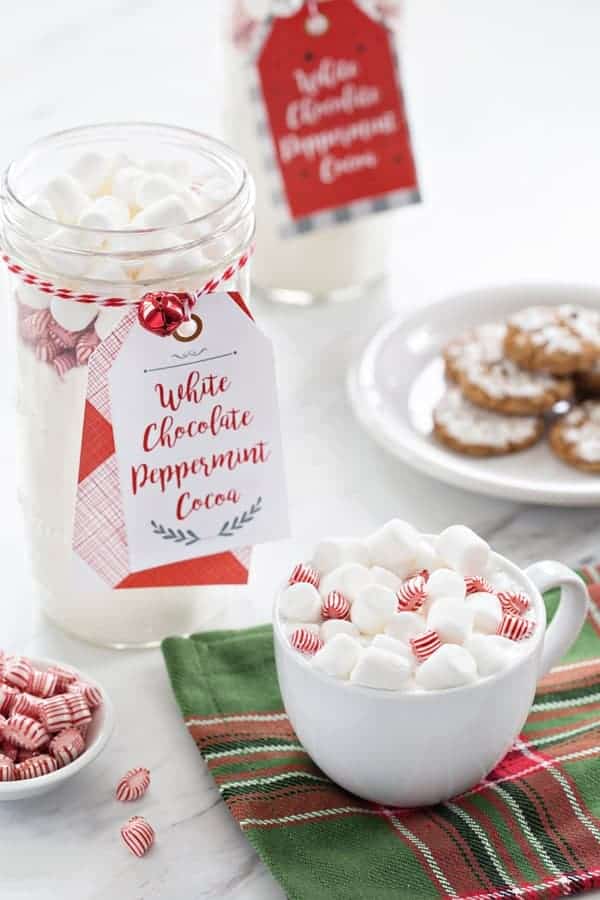 We're making White Chocolate Peppermint Cocoa, and it couldn't be easier. Did you know you can get white chocolate flavored powder?
You totally can, and I may have filled my little Amazon cart with way too much of the stuff when I realized. Just another reason we're making homemade gifts this year. Keepin' it real.
To make this hot chocolate mix (or any hot chocolate mix, really), you mix powdered flavoring of some kind with powdered dry milk – yup, the same stuff you bake bread with.
We're layering our white hot chocolate mix with peppermint candies and mini white marshmallows, meaning all you need to do is scoop, pour hot water, or steamed milk, and boom – there's a delectable cup of White Chocolate Peppermint Cocoa, Campfire® Marshmallows included.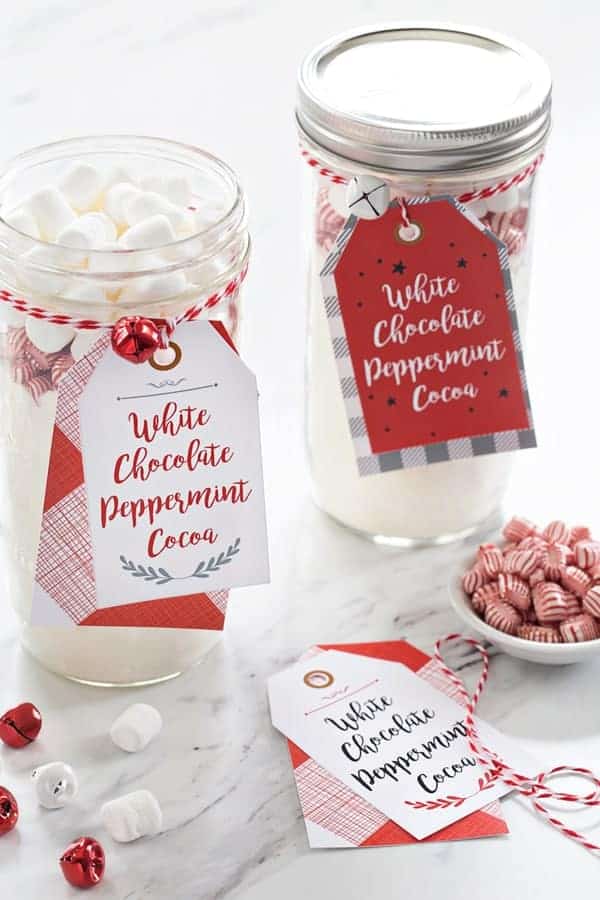 Campfire®'s miniature marshmallows are perfect for layering in a giftable hot chocolate mix. They're easy to pour out of the jar, and look pretty too. You could also use Campfire®'s holiday mix for an additional layer of festiveness, but I decided to keep things simple.
Speaking of festiveness, I've included some downloadable gift tags for you to tie around your sweet, layered mason jars.
I highly recommend whipping this mix up, even if you have no plans to give it to other people. It's wonderful to enjoy all winter long with this Christmas Snack.
As you may remember, I'm partnering with Emily from Jelly Toast and Campfire® Marshmallows. You'll see more recipes from us, and even more exciting stuff in 2017.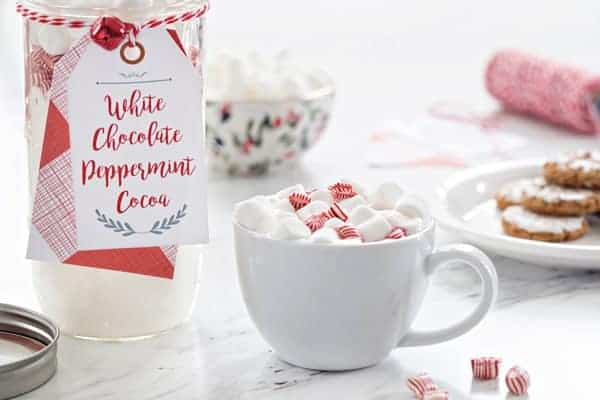 We even created a Marshmallow Madness Pinterest board where we'll pinning loads of delicious marshmallow recipes for the holidays. Just like this delicious Cranberry Fluff
If you love marshmallow-y things as much as I do, be sure to check out my S'mores Cookie Cups and these Pumpkin S'mores Bars.
FREE PRINTABLE TAGS
To use, click the image to download. Print tags on card stock, cut out, and attach to jars with twine, yarn or ribbon.
<div "download-image">