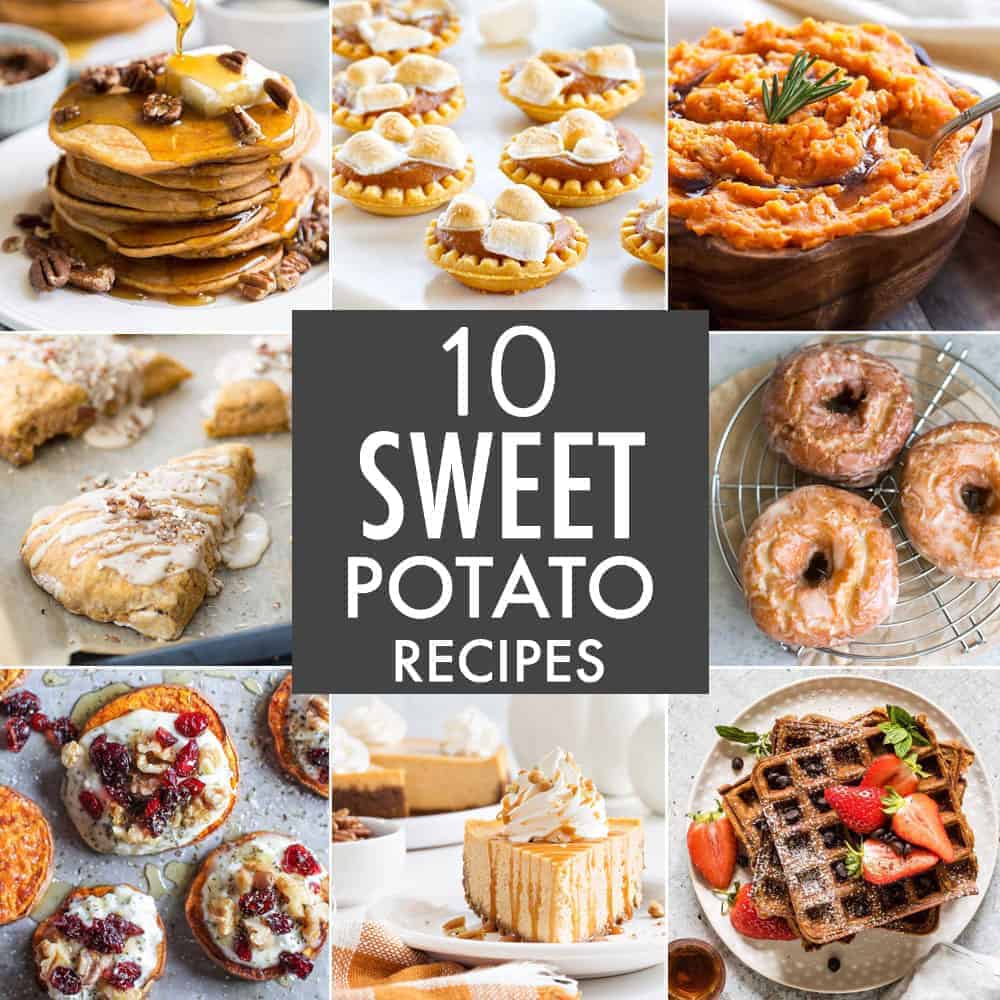 There is more to sweet potato than the traditional sweet potato casserole! Here are 10 creative and inventive ways to use this popular root vegetable. From breakfast staples like pancakes and waffles to rich sweets like cheesecake and doughnuts, you're bound to find a new favorite sweet potato recipe here!
1.Sweet Potato Cheesecake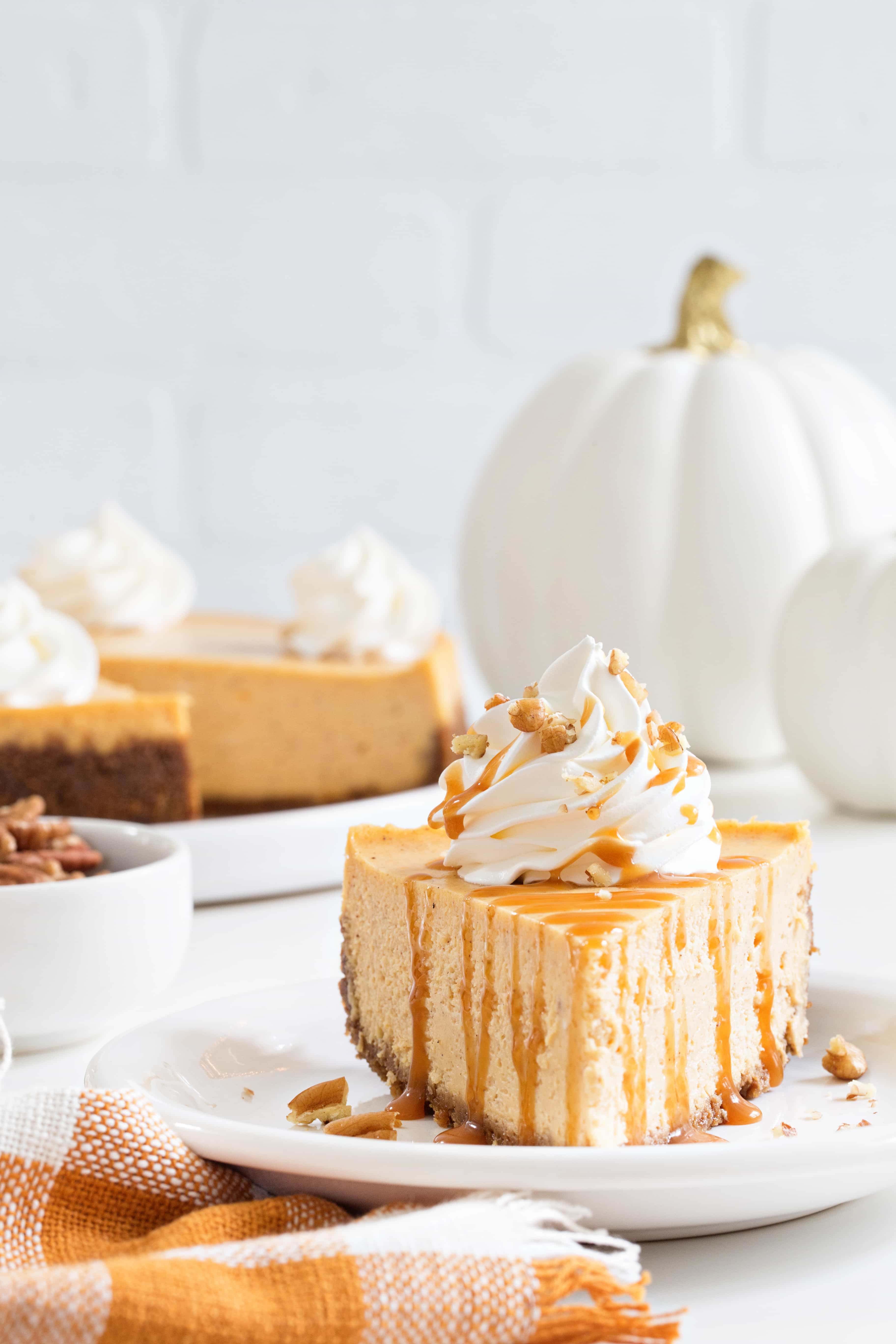 This Sweet Potato Cheesecake has a buttery gingersnap crust. It's a fun and tasty spin on a classic holiday dessert. Top it with whipped cream and a drizzle of salted caramel for the ultimate experience!
2. Mini Sweet Potato Pies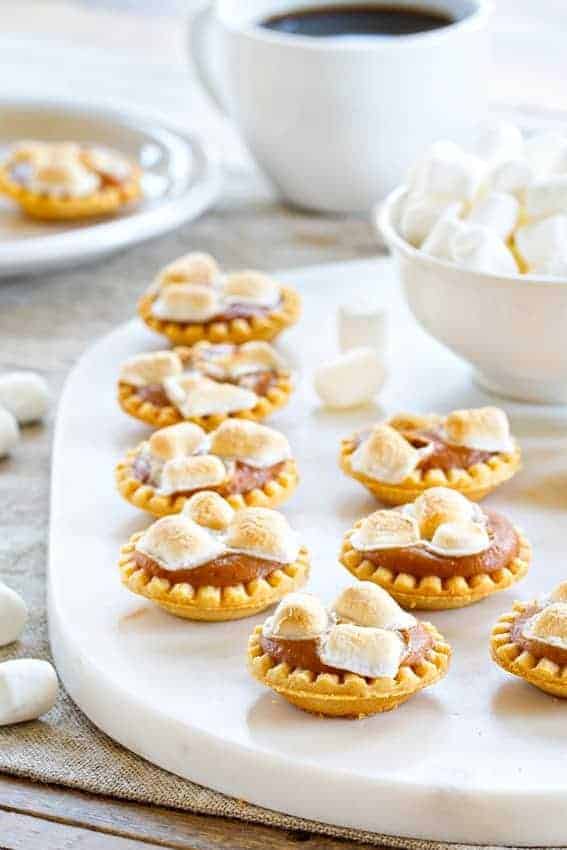 It's everything you already love about sweet potato pie, except smaller and cuter! These bite-sized Mini Sweet Potato Pies deserve a spot on your dessert table.
3. Sweet Potato Pecan Scones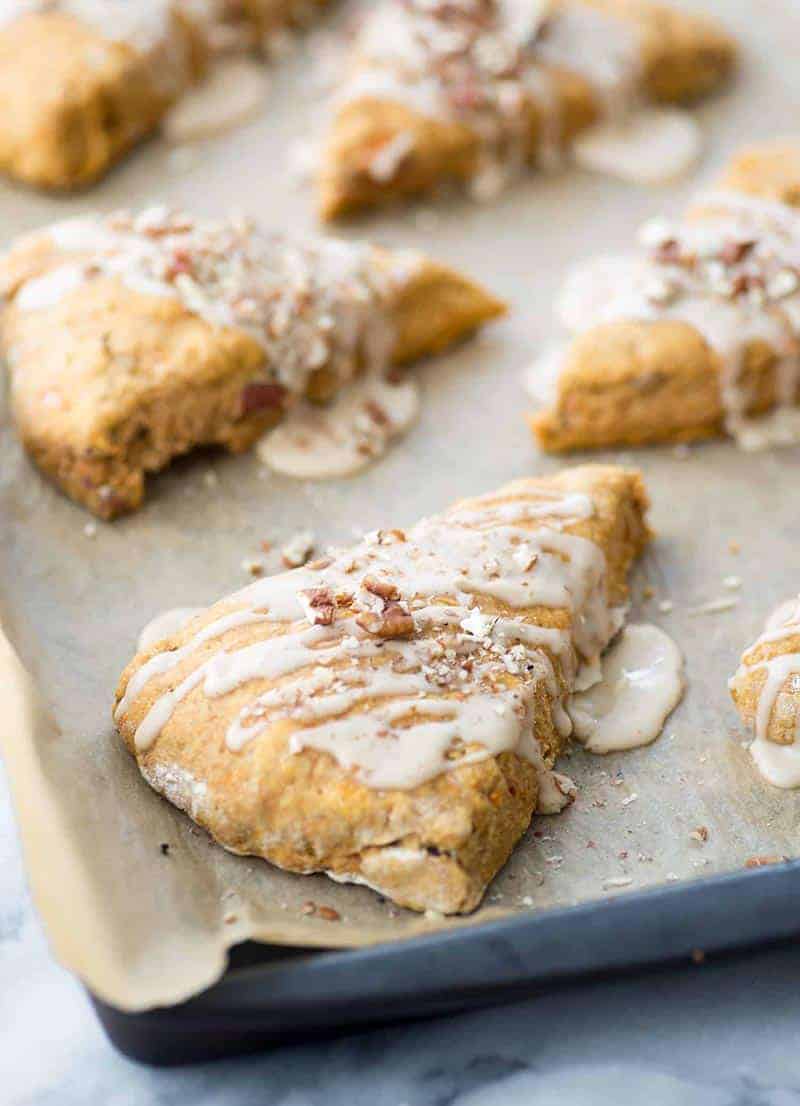 These Sweet Potato Pecan Scones are drizzled with maple glaze and topped with chopped pecans. You would never guess these scones are vegan!
4. Sweet Potato Cake Doughnuts with Maple Glaze
Fans of glazed cake doughnuts will love these Sweet Potato Cake Doughnuts. These fried doughnuts are coated in a thin maple glaze. Enjoy it for breakfast or save it for dessert!
5. Brown Butter and Rosemary Mashed Sweet Potatoes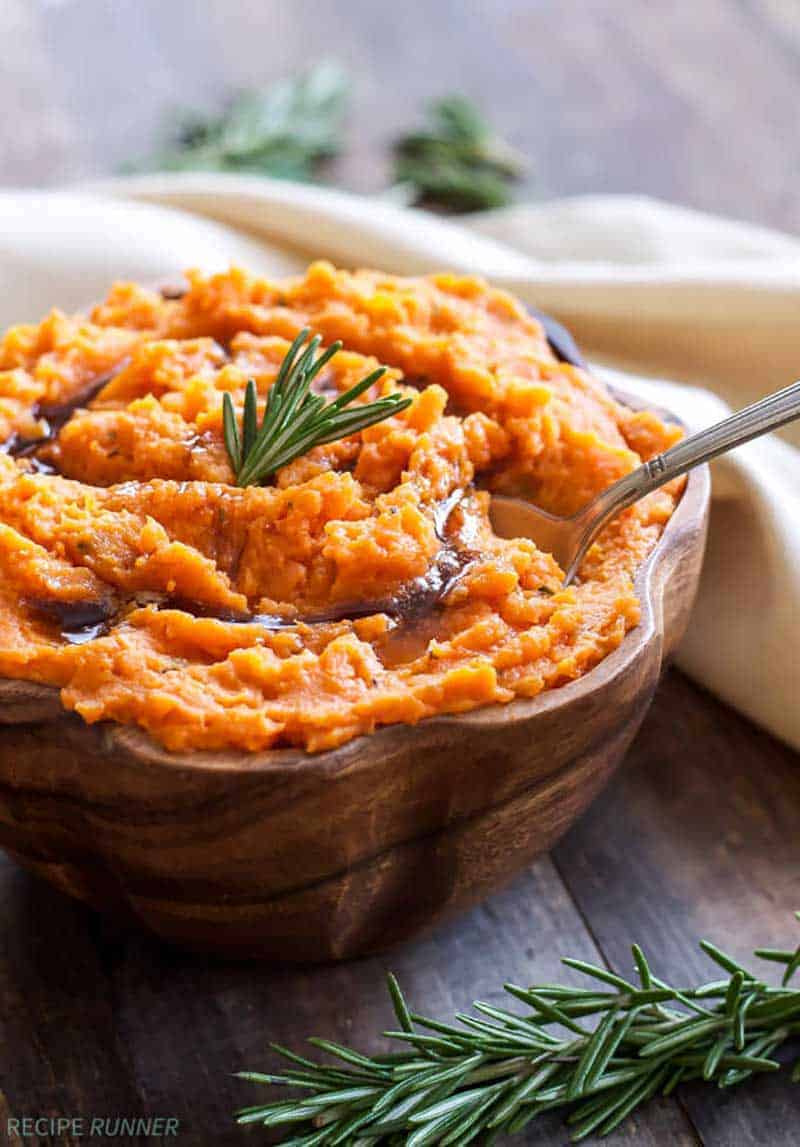 Four ingredients are all that stand between you and these Brown Butter and Rosemary Mashed Sweet Potatoes. This would be a delicious and colorful side dish to any Thanksgiving or Holiday dinner table.
6. Sweet Potato Rounds with Herbed Ricotta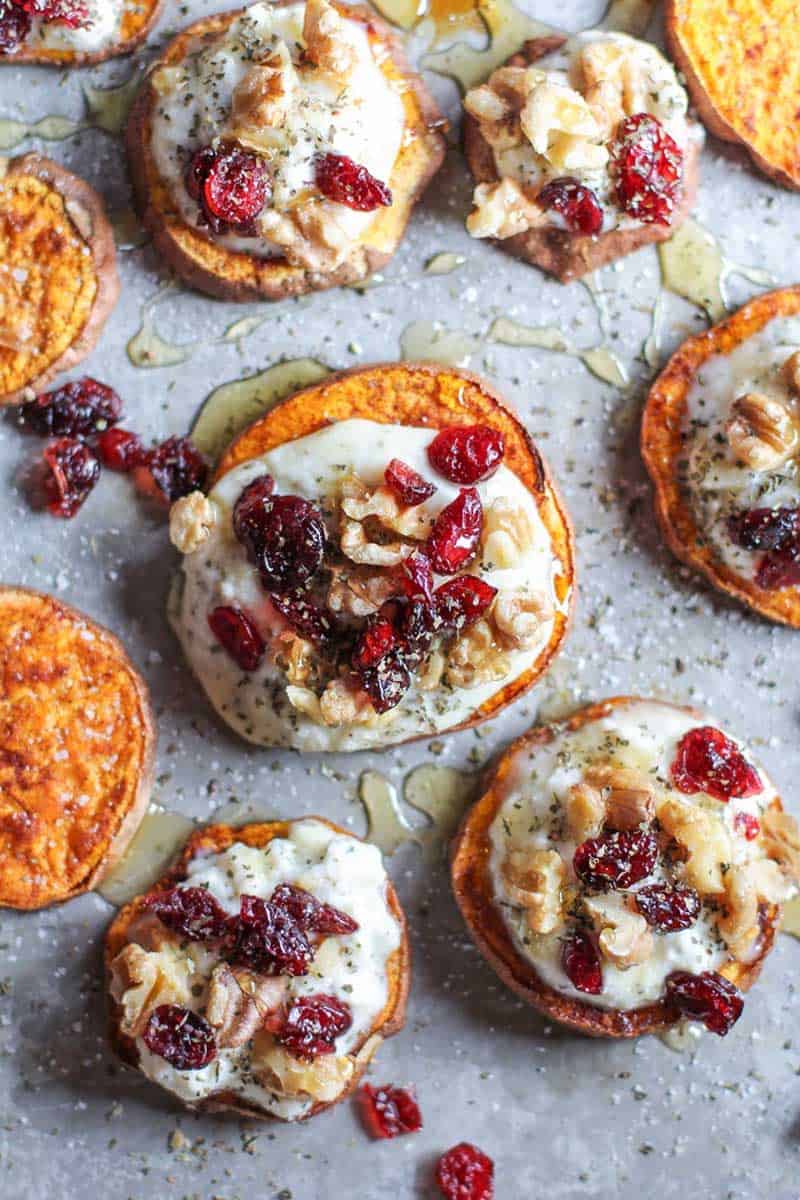 In need of some new appetizers for dinner parties, cocktail hour, or lounging on the couch? These Sweet Potato Rounds with Herbed Ricotta check off all the boxes. The sweet potato rounds are roasted and topped with savory herbed ricotta, chopped walnuts, dried cranberries, and a touch of honey.
7. Chocolate Chip Sweet Potato Waffles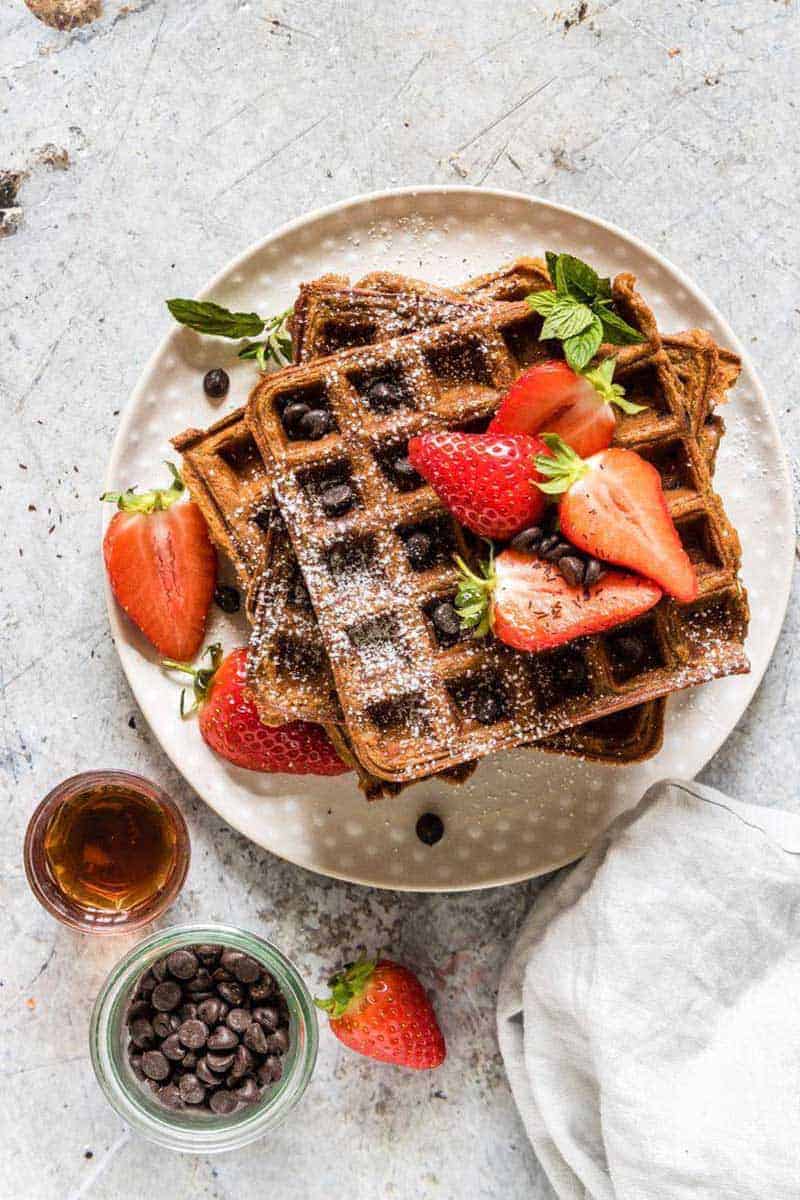 You know what pairs well with sweet potato? Chocolate! These Chocolate Chip Sweet Potato Waffles are a great way to add extra veggies into your breakfast. Top them with fruit of your choice, additional chocolate chips, perhaps a scoop of ice cream to turn them into dessert!
8.Sweet Potato Casserole with Pecan Oat Crumble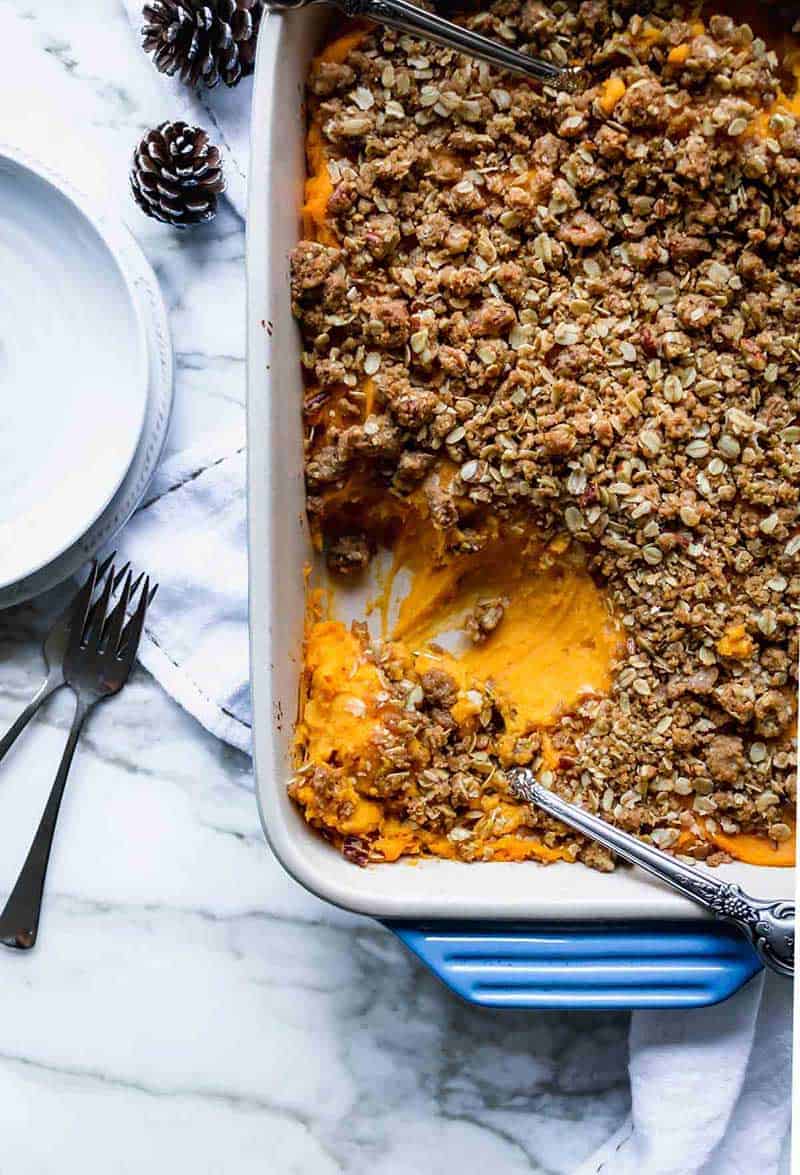 This Sweet Potato Casserole swaps out the marshmallows and adds brown sugar pecan oat crumble instead! It's a lighter version of the classic Southern side dish, but just as tasty and delicious as the original.
9. Sweet Potato Pancakes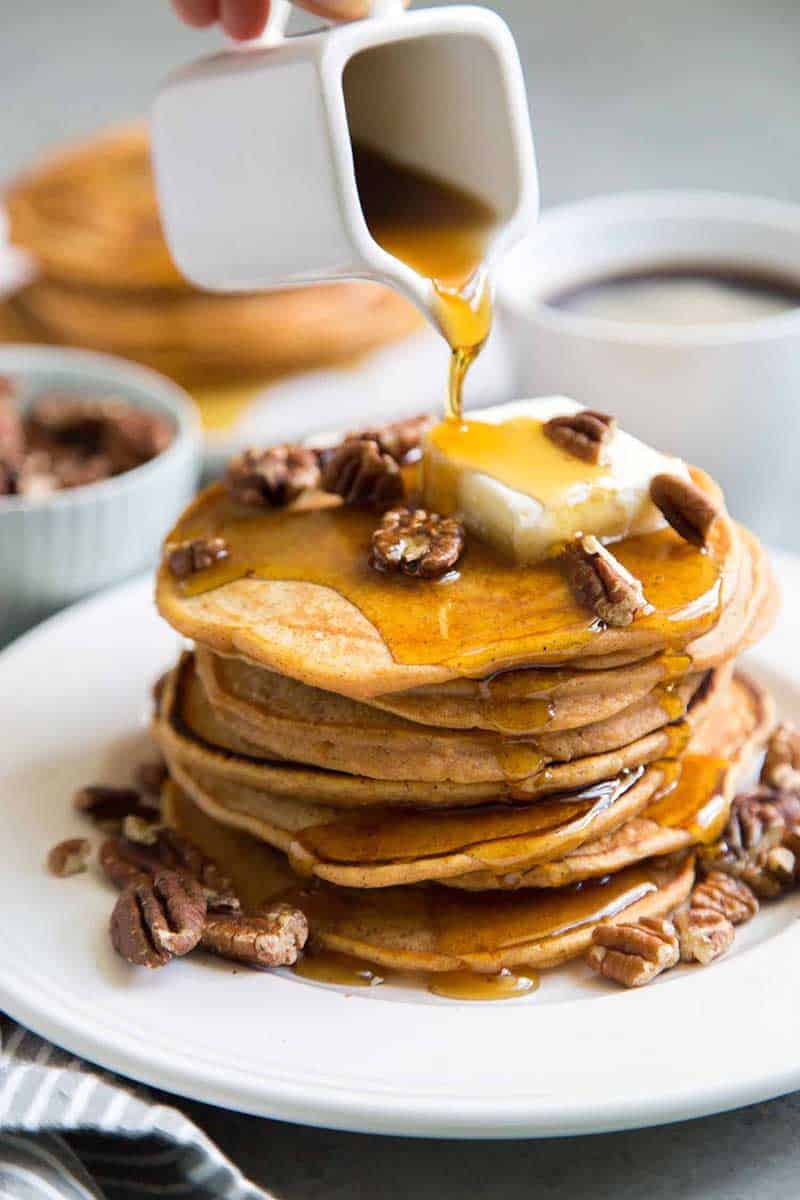 Nothing beats a fluffy stack of pancakes on weekend mornings. These Sweet Potato Pancakes are a great alternative to the traditional buttermilk pancakes. Best of all, they're a little healthier and made with less sugar!
10. Melting Sweet Potatoes with Maple Pecan Sauce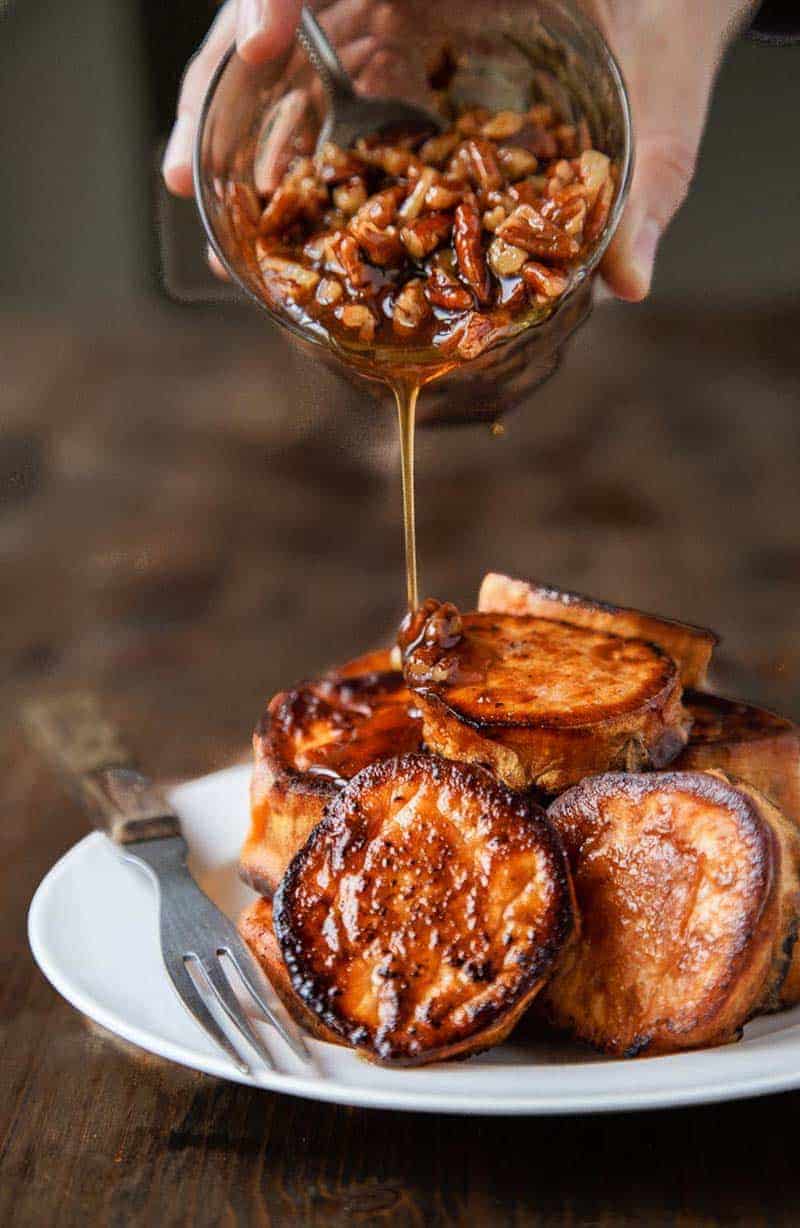 What are Melting Sweet Potatoes, you ask? They look like seared scallops, but they're roasted sweet potatoes. These melted sweet potatoes are named as such because they'e so creamy and velvety that they just melt in your mouth!
If you enjoyed these 10 Sweet Potato recipes, follow My Baking Addiction on Facebook, Instagram and Pinterest for more sweet treats and recipe ideas.