Sweet Potato Cheesecake is smooth, creamy and loaded with fall flavors. The buttery gingersnap crust makes it irresistible.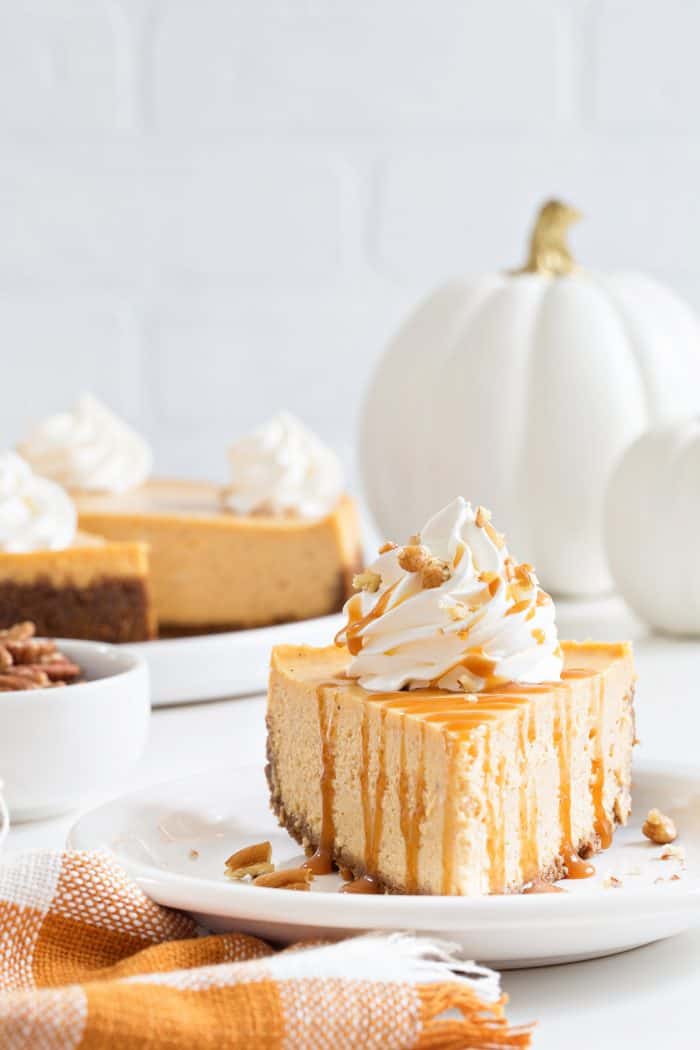 I haven't always been a sweet potato lover. I remember my Nana making canned sweet potatoes every Thanksgiving and I'd just pick the toasted marshmallows off the top when she wasn't looking.
In fact, I wasn't fond of them at all until I was in my late 20's and my stepmom introduced me to the real deal.
A perfectly baked sweet potato drenched in cinnamon butter. I can't remember if she made it, or we ordered it at a restaurant, but I've been hooked ever since.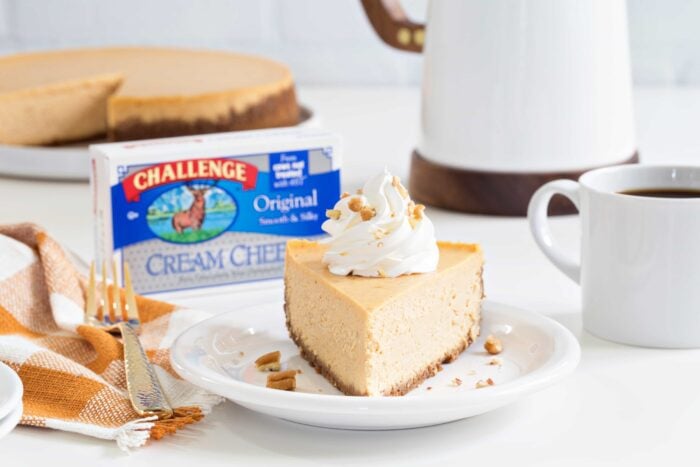 Ten years later, I'm the only person in my house that loves all things sweet potato. I had high hopes for Elle because she loved them in pureed form when she was a babe, but her three-year-old self isn't having anything to do with them in any form.
Who knows, maybe she'll figure out what's up when she's 28.
If you've been reading My Baking Addiction for any length of time, you know that I am seriously obsessed with cheesecake. From Salted Caramel Cheesecake and No Bake Cranberry Cheesecake to Cheesecake Brownies, and apple pie cheesecake this girl hasn't encountered a cheesecake I didn't like.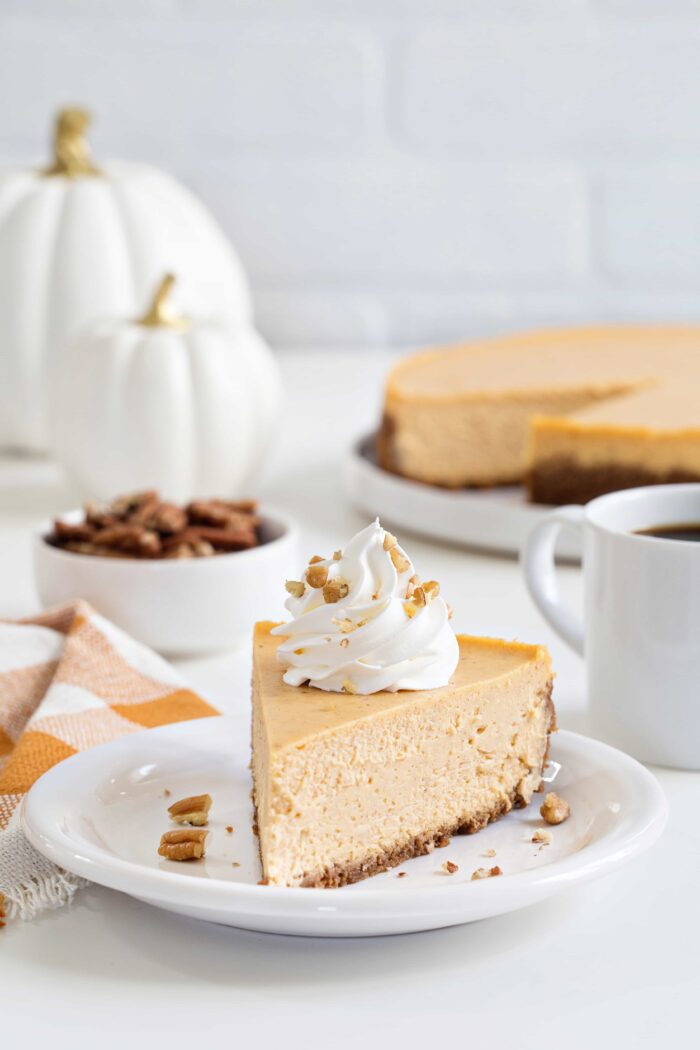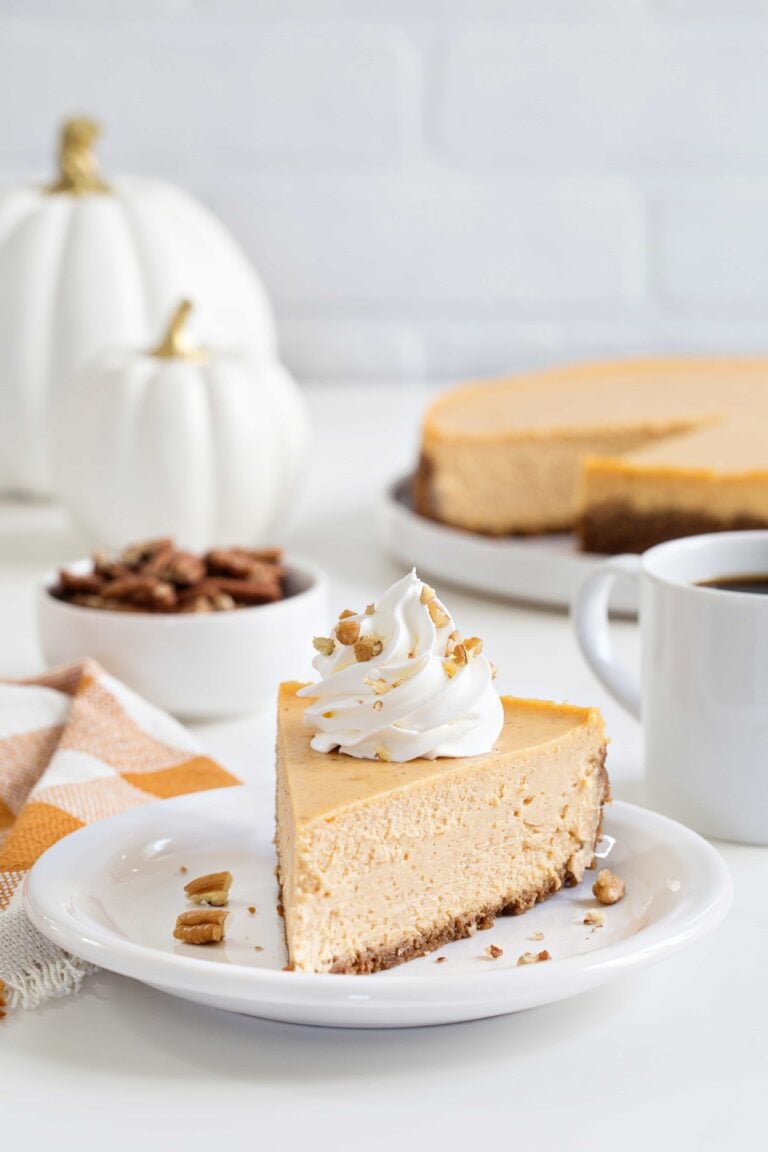 Since cheesecake is pretty much my go-to dessert for any holiday, I simply couldn't resist putting a fun spin on a classic holiday dessert.
I find that so many of my readers are intimidated by cheesecake because they think they're overly fussy, or that they'll just end up cracking. To be honest, making a cheesecake is pretty easy and once you make one or two, you'll be a pro.
And not to toot my own horn or anything, but my cheesecakes always come out pretty flawless thanks to a fool-proof baking method that I'll outline below.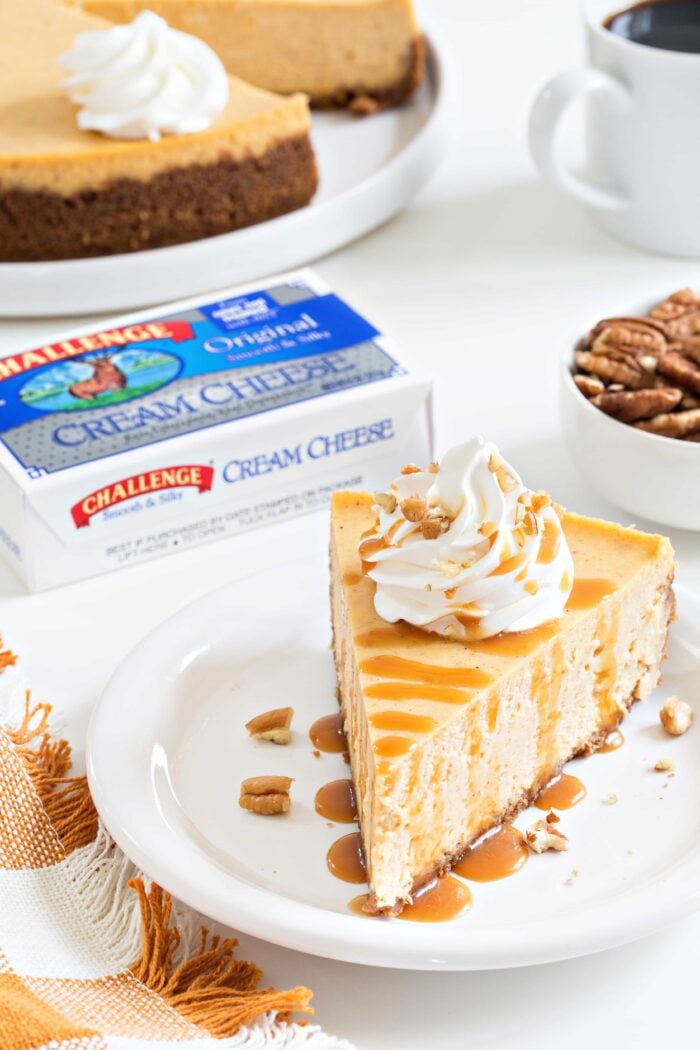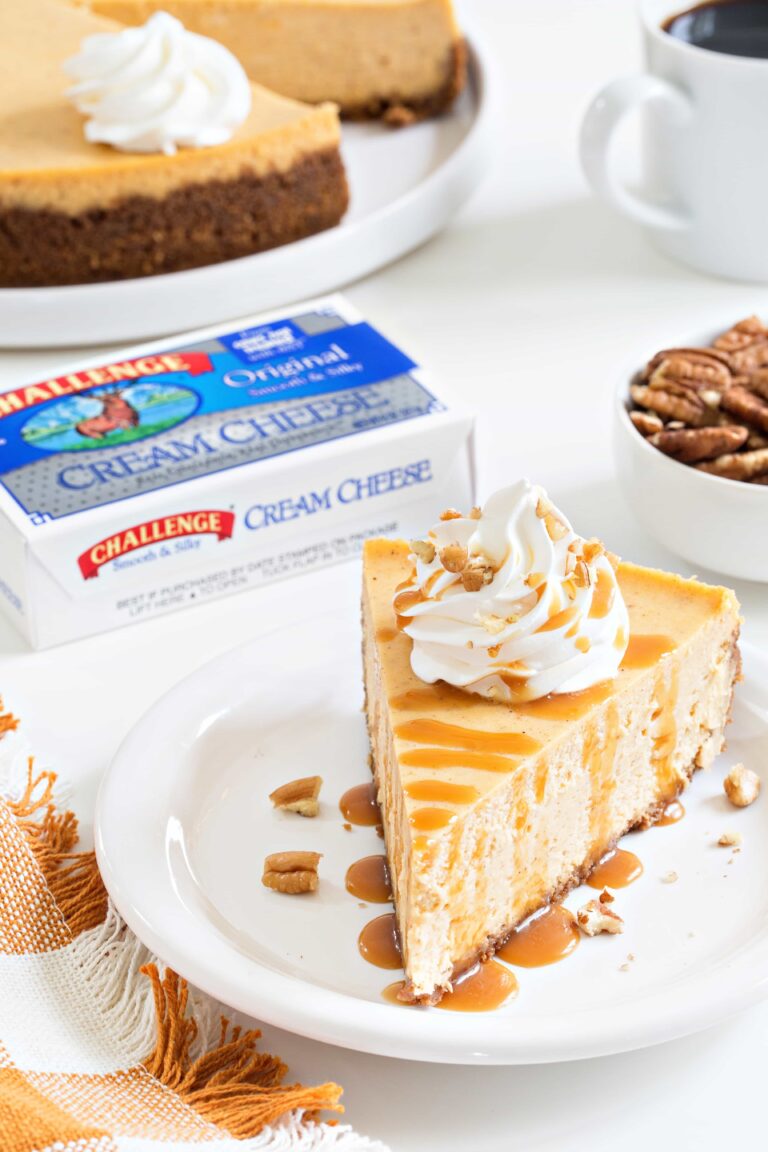 This Sweet Potato Cheesecake starts with a crisp and buttery gingersnap crust. It has just the right amount of sweetness and spice to compliment the velvety smooth sweet potato filling.
I made this Sweet Potato Cheesecake using Challenge Dairy butter and cream cheese. I love working with their products! Challenge Butter is made the old fashioned way, from the freshest milk and cream from happy cows at local dairies.
They're the only dairy product company that controls the whole process from milking the cows, to transporting milk, to making the butter, to packaging. And that's something I can always get behind, which is why I continue to work with them year after year.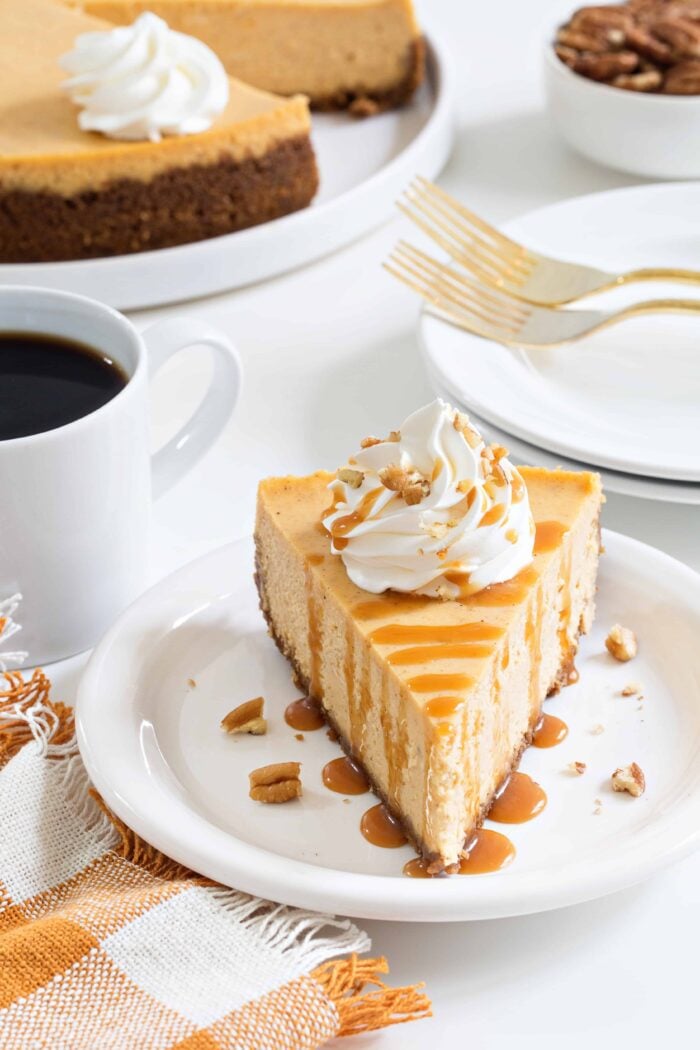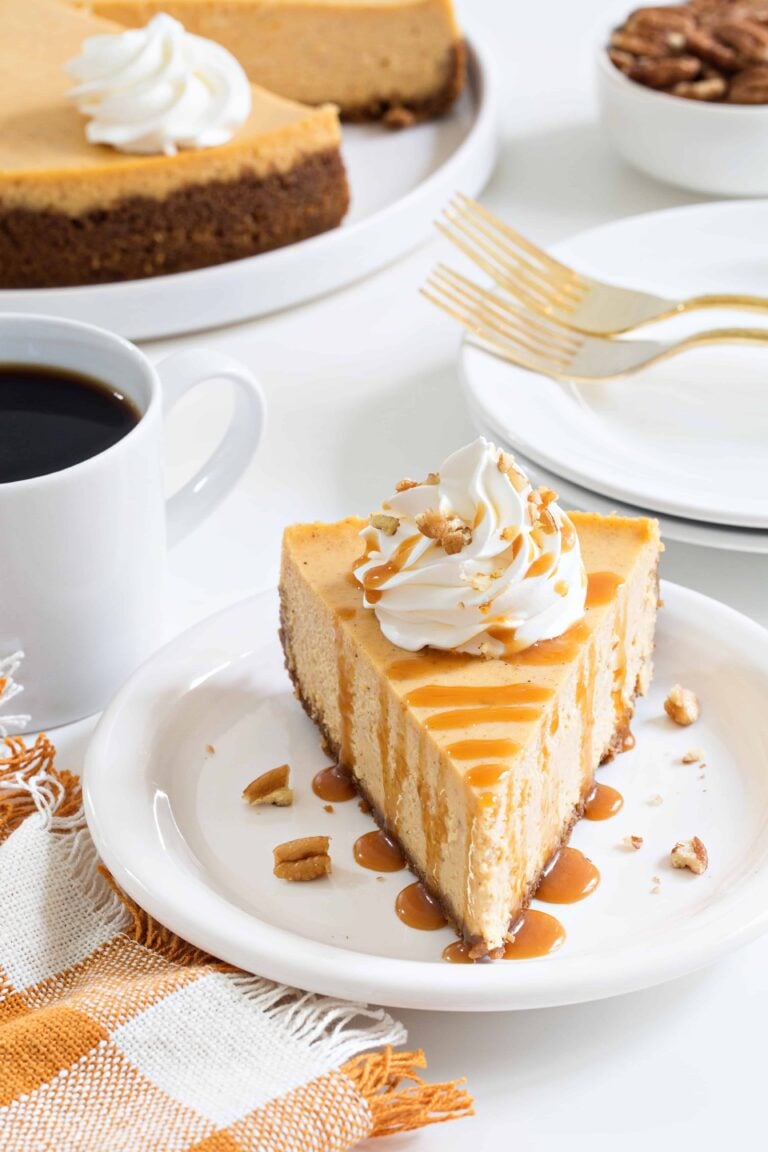 After your cheesecake bakes up all gorgeous, you can top it off with whipped cream, pecans and a drizzle of salted caramel sauce. I mean, who could possibly resist a slice, or two?
This Sweet Potato Cheesecake is sweet, comforting and it's easily one of the best cheesecakes I've ever made. I hope you love it as much as we did! This Sweet Potato Cake is another great dessert to try!