Knowing how to toast nuts is a useful skill to have in the kitchen! Learn how to toast nuts in the oven, on the stove, or in the microwave.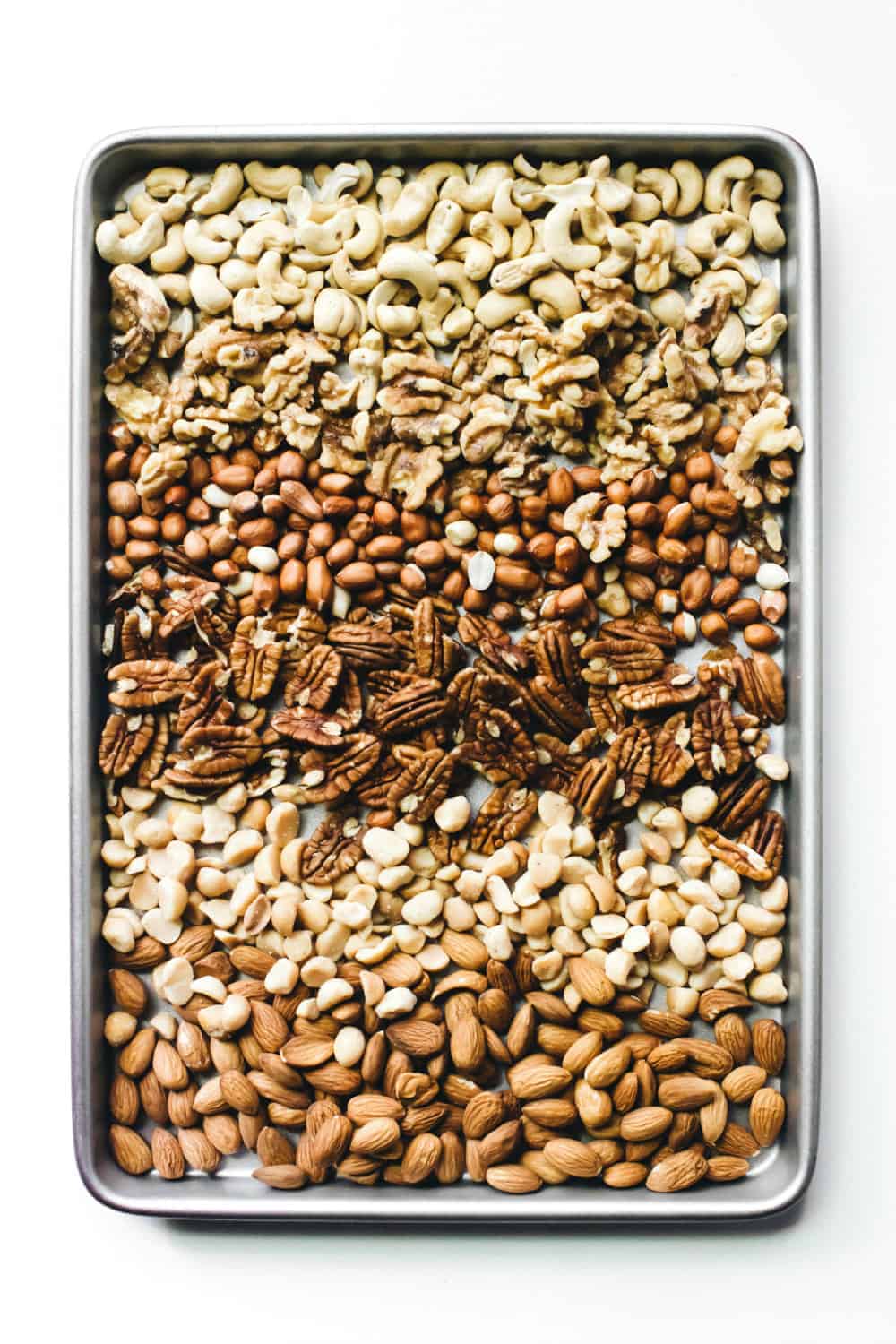 Nuts on their own are a delicious and satisfying snack. But when it comes to baked goods and recipes, toasting the nuts will add depth to both the texture and flavor and allow the nuts to compete with stronger flavors instead of fading into the background.
Think about hummingbird cupcakes – without toasting the pecans, the banana and pineapple overtake the flavor, and all you get is the "crunch" when you find nuts.
If you toast the nuts first, though, you get an extra level of flavor in addition to the texture of the pecans.
If you've never toasted nuts before, you might be feeling a little intimidated. But there really is no need!
You can toast nuts in a myriad of ways – in the oven, on the stovetop, or even in the microwave – yes really, the microwave!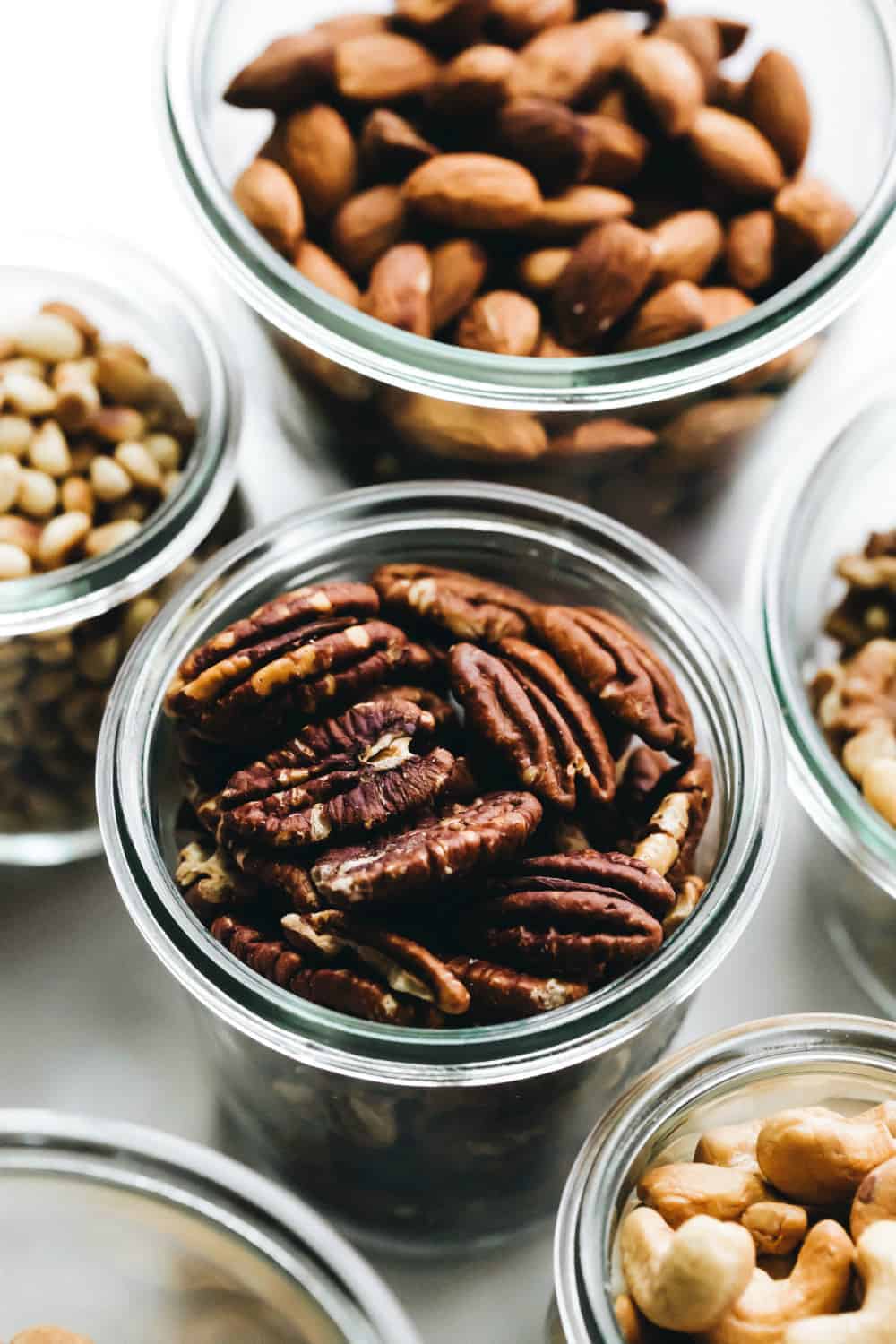 WHAT HAPPENS WHEN YOU TOAST NUTS?
Toasting nuts releases their essential oils. This causes the nuts to become more fragrant and flavorful than in their raw state.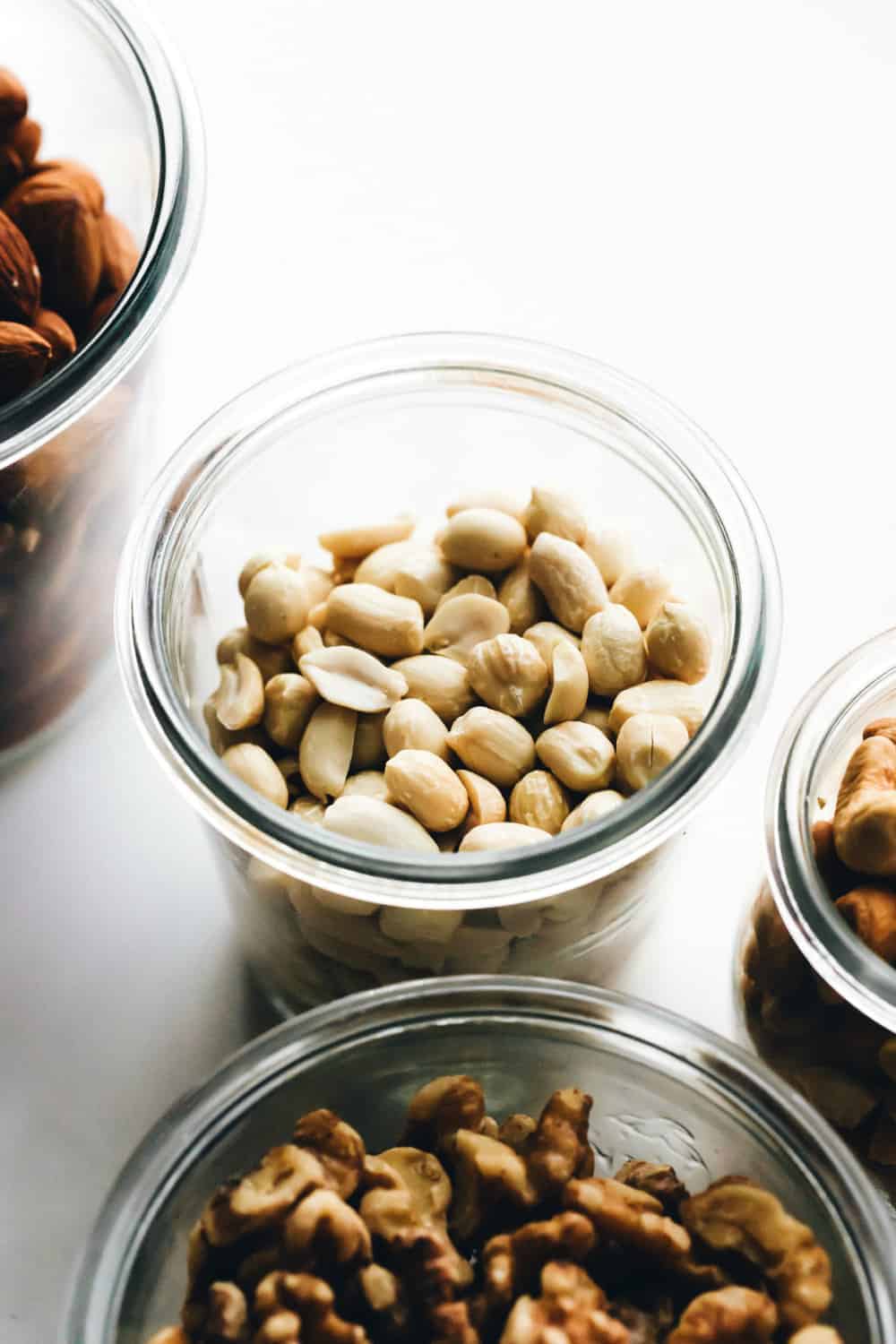 THE TOOLS YOU'LL NEED
There's not a lot you'll need to toast nuts, regardless of which method you choose to use.
You'll want to grab a baking sheet (oven method), frying pan (stovetop method) or microwave-safe plate (microwave method) and a spatula.
You will also need a clean and dry dish towel if any of the nuts have skins to remove.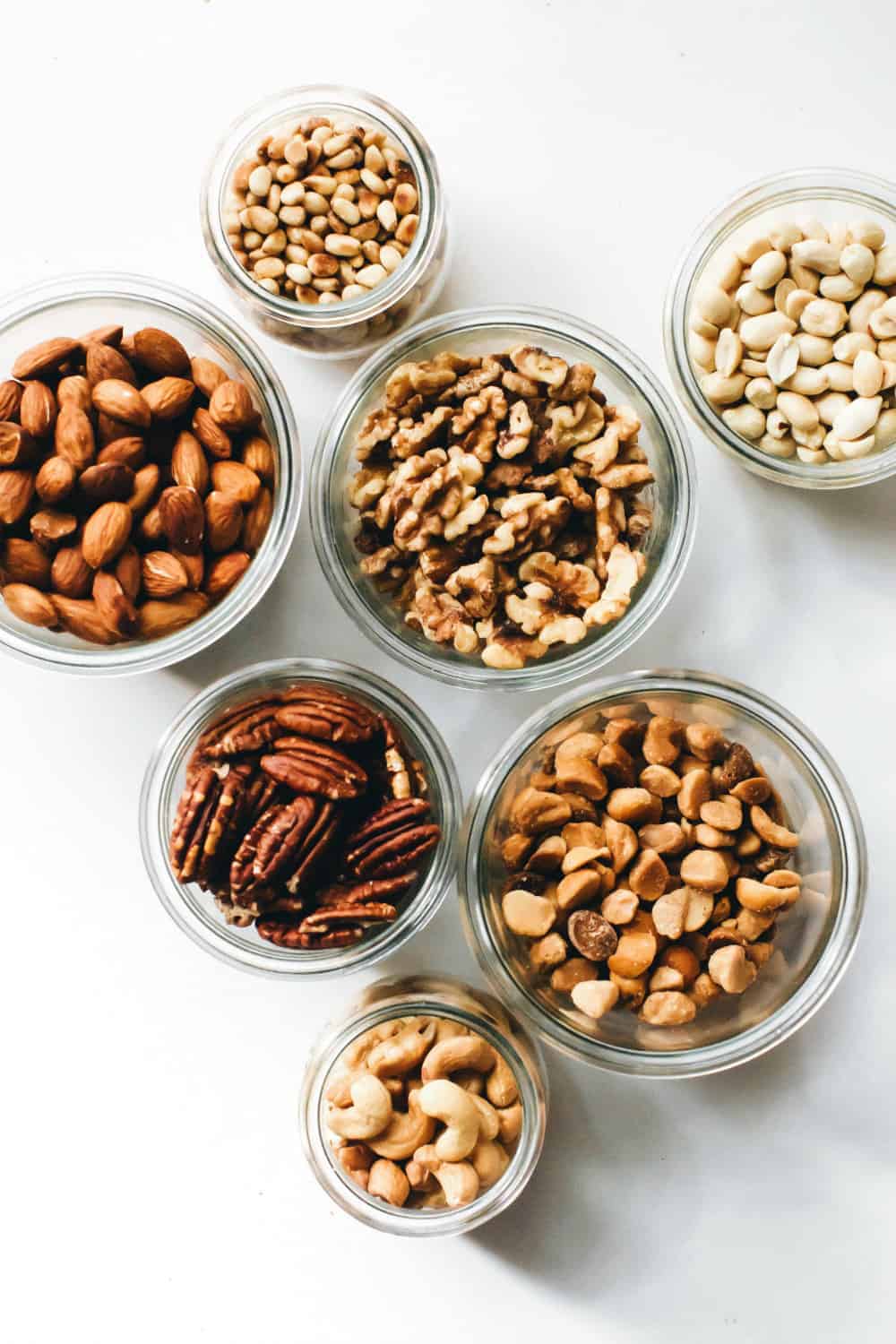 HOW TO TOAST NUTS IN THE OVEN
Toasting nuts in the oven is best when you are toasting a large volume of nuts.
This method is also more hands-off, but be careful! Don't walk too far away while you are toasting the nuts, since they can go from perfect to burned very quickly.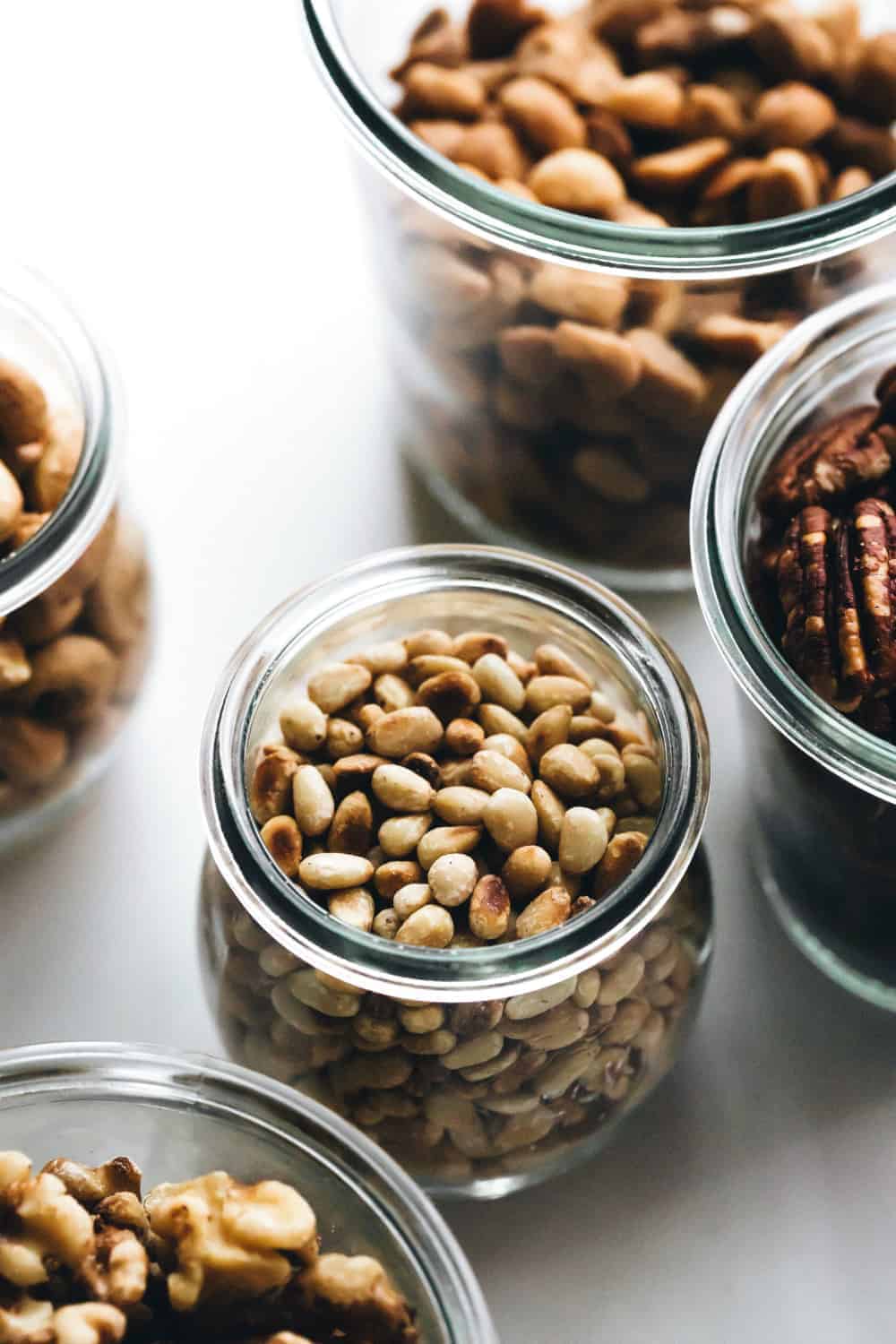 Spread the nuts in a single layer on a baking sheet and cook them at 350°F for the amount of time listed in the how-to card below. If you are toasting mixed nuts, 15-20 minutes is usually good, but be sure to check them often.
I also recommend stirring the nuts about halfway through to make sure they are toasting evenly.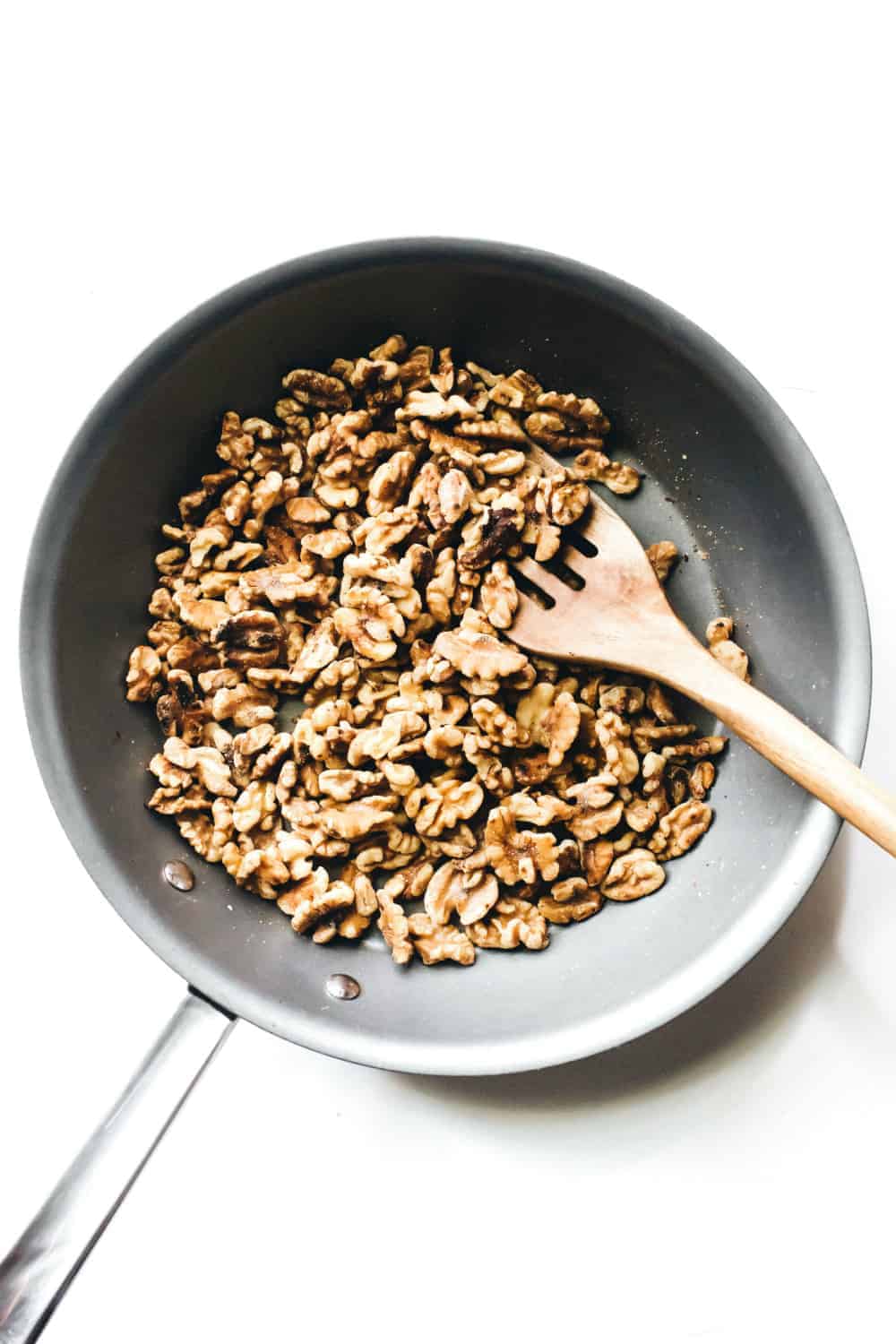 HOW TO TOAST NUTS ON THE STOVE
To toast nuts on the stove, heat a large frying pan over medium-high heat. Do NOT add any oil or cooking spray; the nuts have enough oils on their own and will not stick to the pan.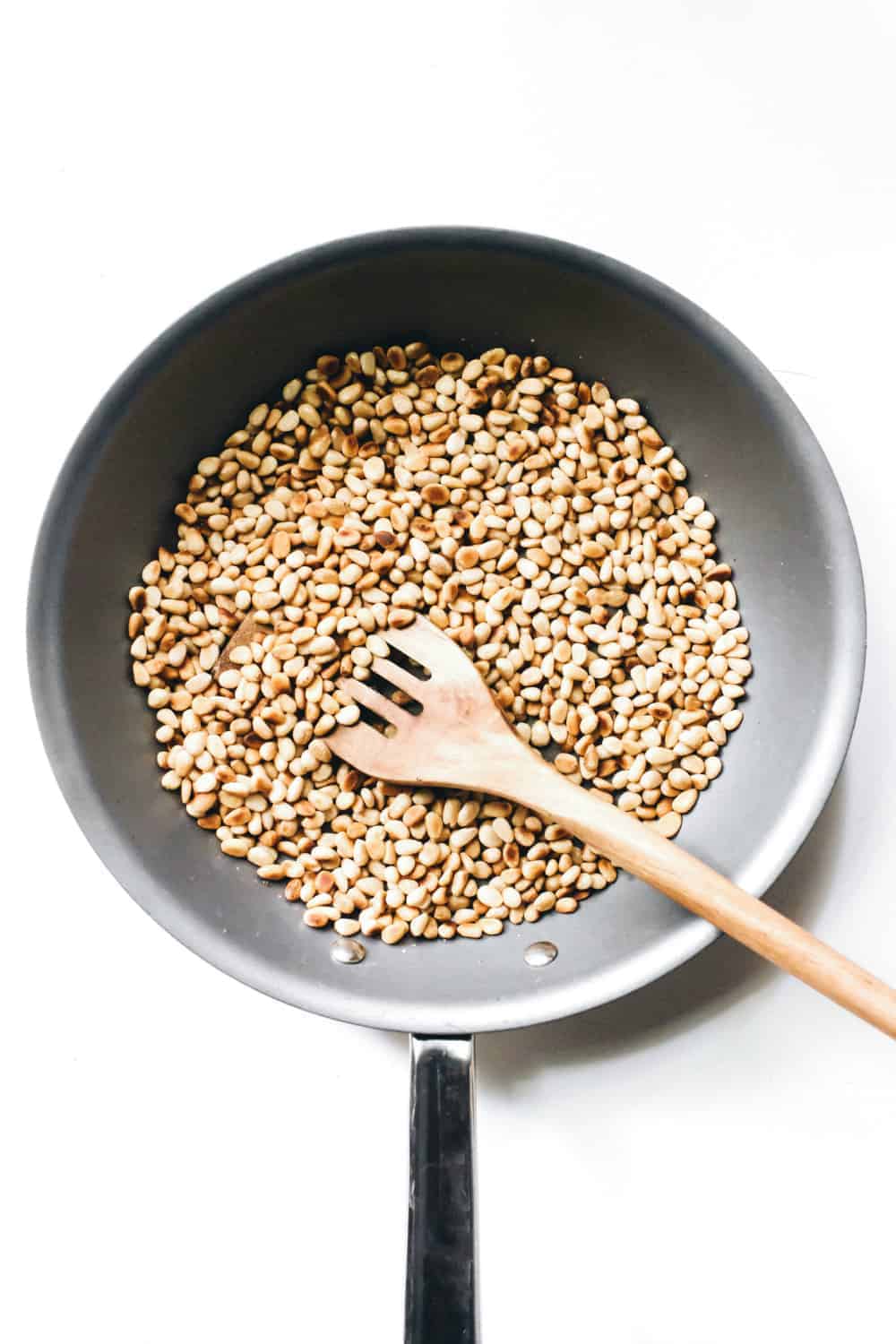 Once the pan is hot, add a single layer of nuts and cook them, stirring frequently, until they are golden brown and super aromatic.
Make sure to remove the nuts from the pan when they are done so they do not continue cooking from the residual heat in the pan.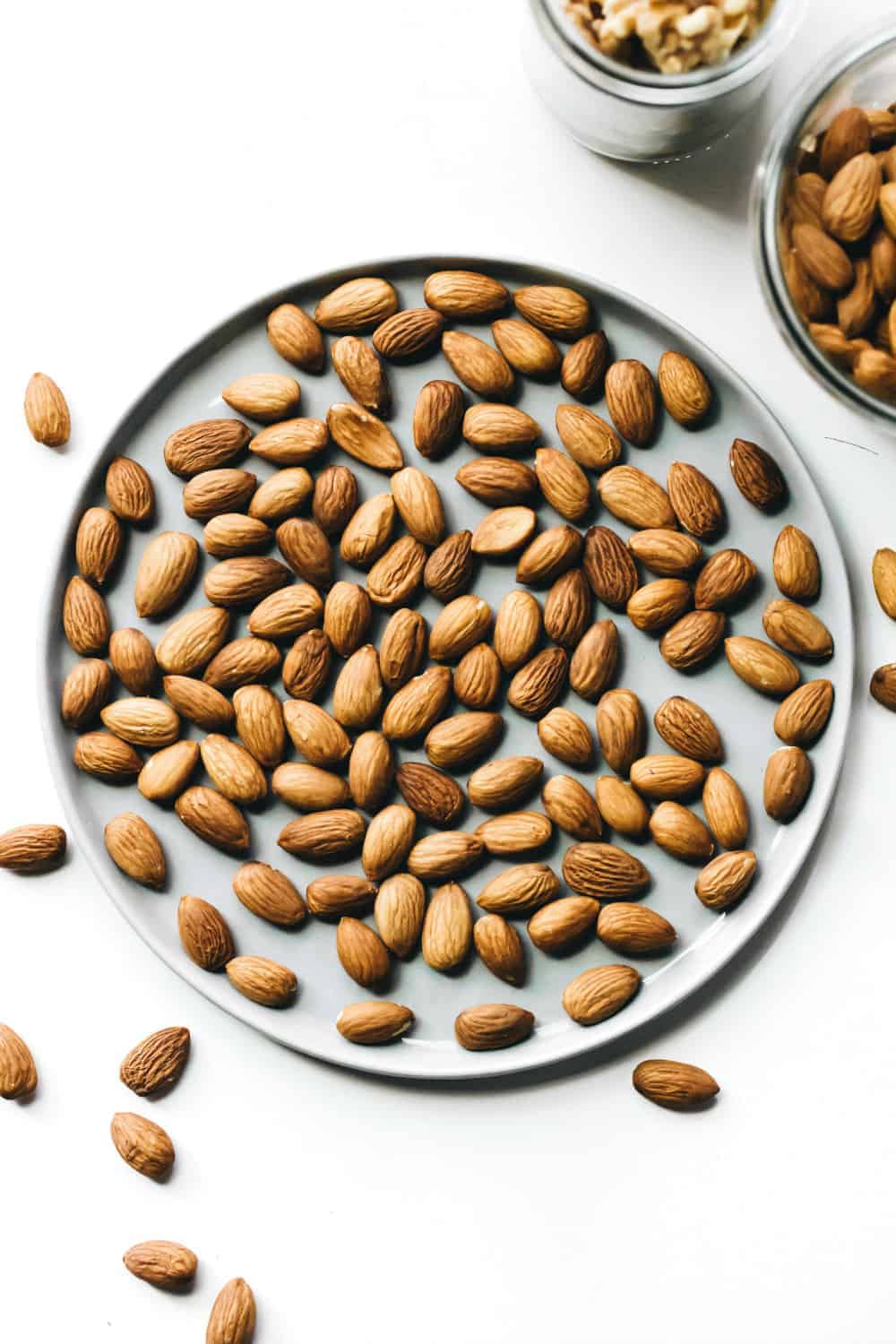 HOW TO TOAST NUTS IN THE MICROWAVE
I know you're probably thinking I'm crazy by claiming that you can toast nuts in the microwave. But you really can!
You won't get the same dark color that you will get from toasting them in the oven or on the stove, but it's a great method to use when you're in a hurry and don't want to dirty a pan or heat up the oven.
To use this method, just spread a single layer of nuts on a microwave-safe plate. Cook them in 1-minute intervals on full power, until they have a crisp crunch and toasted flavor and are fragrant.
The amount of time the microwave method takes varies per nut, so be sure to stick to the 1-minute intervals and check them after each minute!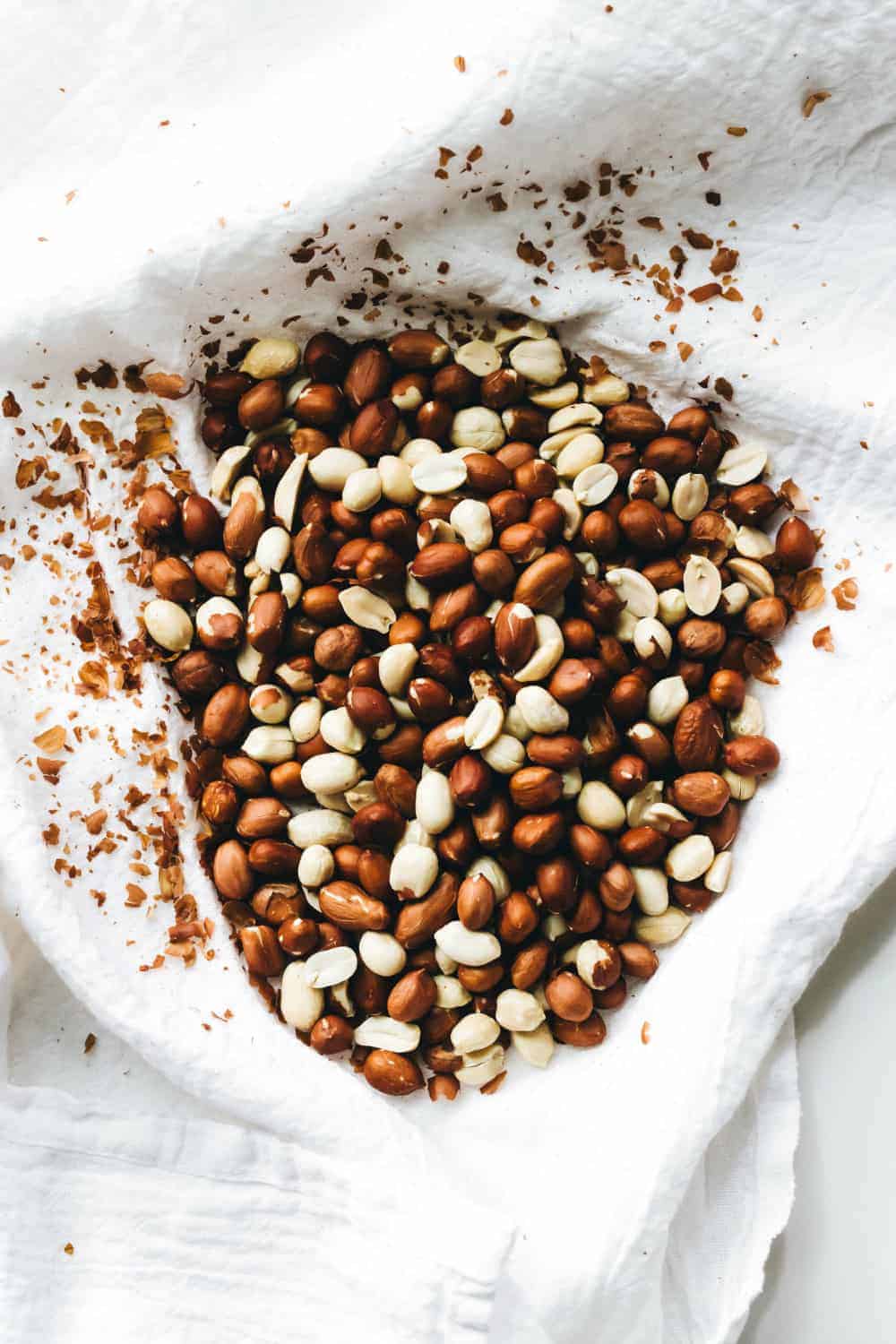 WHAT IF YOU NEED TO SKIN NUTS?
Occasionally you will need to skin nuts, such as peanuts or hazelnuts, after toasting them.
Simply let them cool for a few minutes, then place them in your clean, dry dish towel. Rub them vigorously with the towel and the skins will slip right off.
Don't be worried about any bits of skin that do remain; they shouldn't affect your final dish and are safe to eat.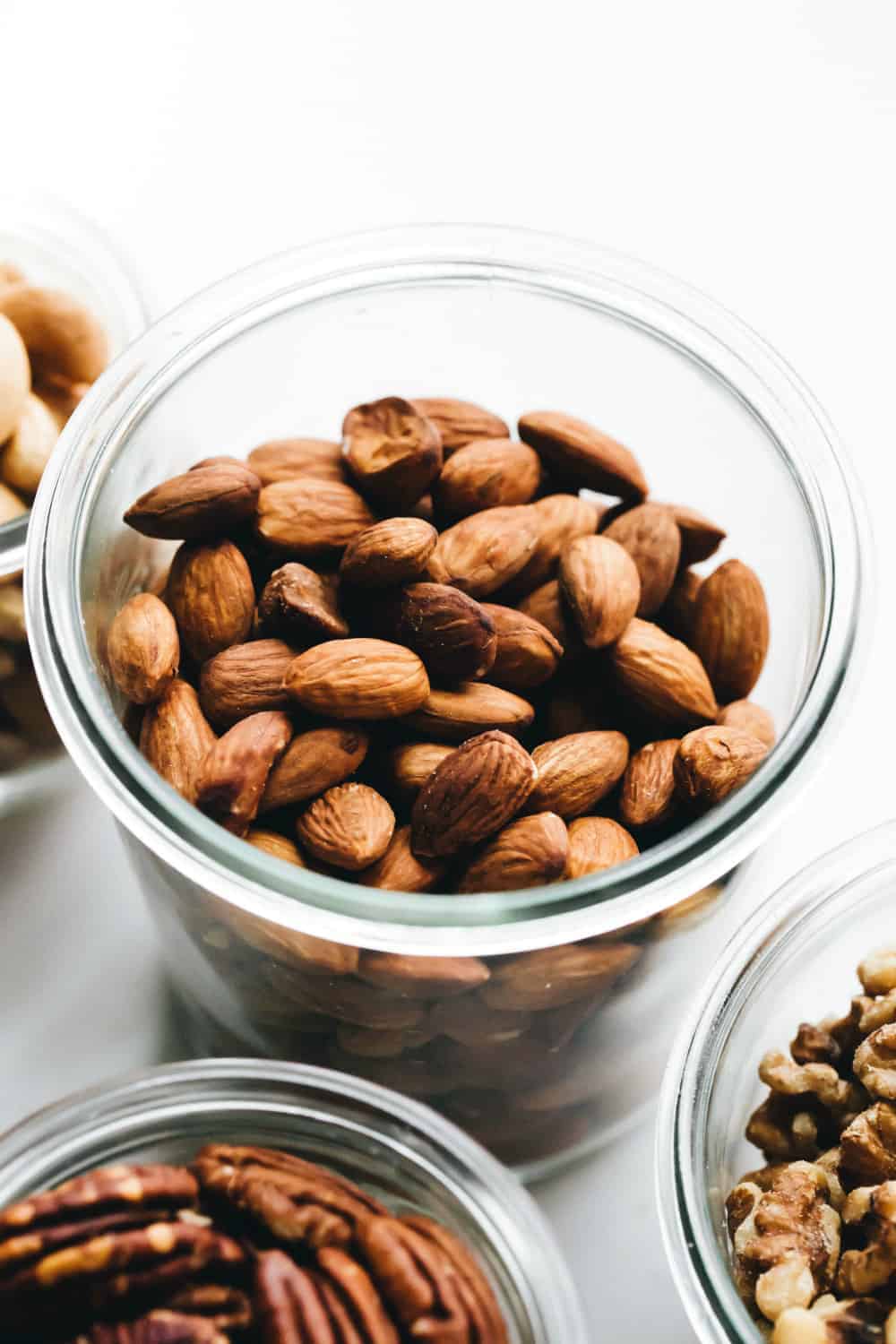 USES FOR TOASTED NUTS
There are countless ways to use toasted nuts in the kitchen!
The obvious choice would be in baked goods, such as a honey walnut nut roll or blueberry walnut muffins.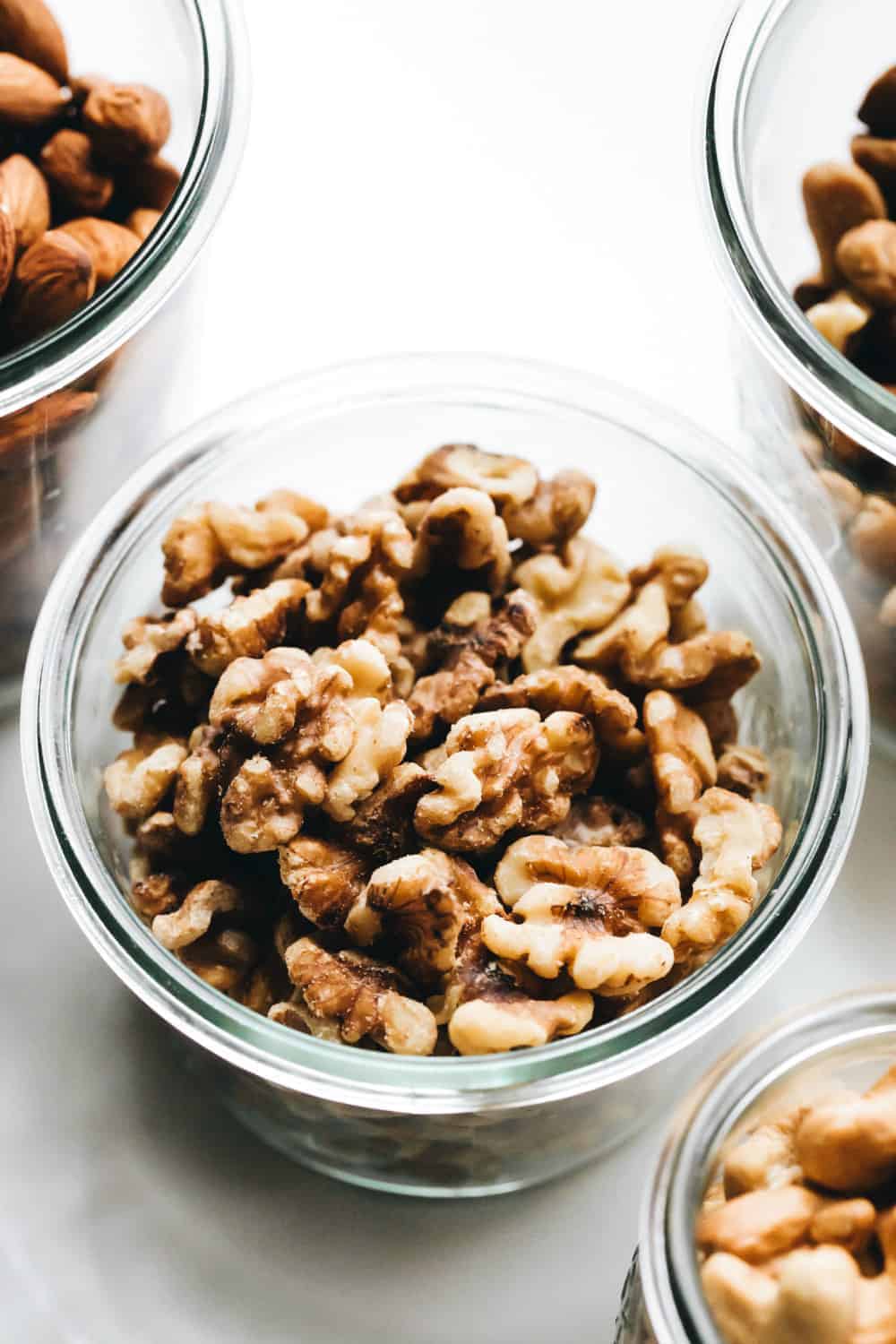 But did you know nuts can also be amazing in pasta dishes? Fresh basil pesto comes to mind, but dishes like Spaghetti with Parmesan, Pine Nuts and Brown Butter are also amazing.
And of course you can't forget using them as toppings! They're delicious on top of salads, yogurt, oatmeal (try homemade oatmeal with cashews and honey) or even as a part of an ice cream sundae or toasted hazelnut s'more.