This Fresh Basil Pesto is as bright and delicious as it gets. Try it on pasta, in a sandwich, or simply with a loaf of crusty bread.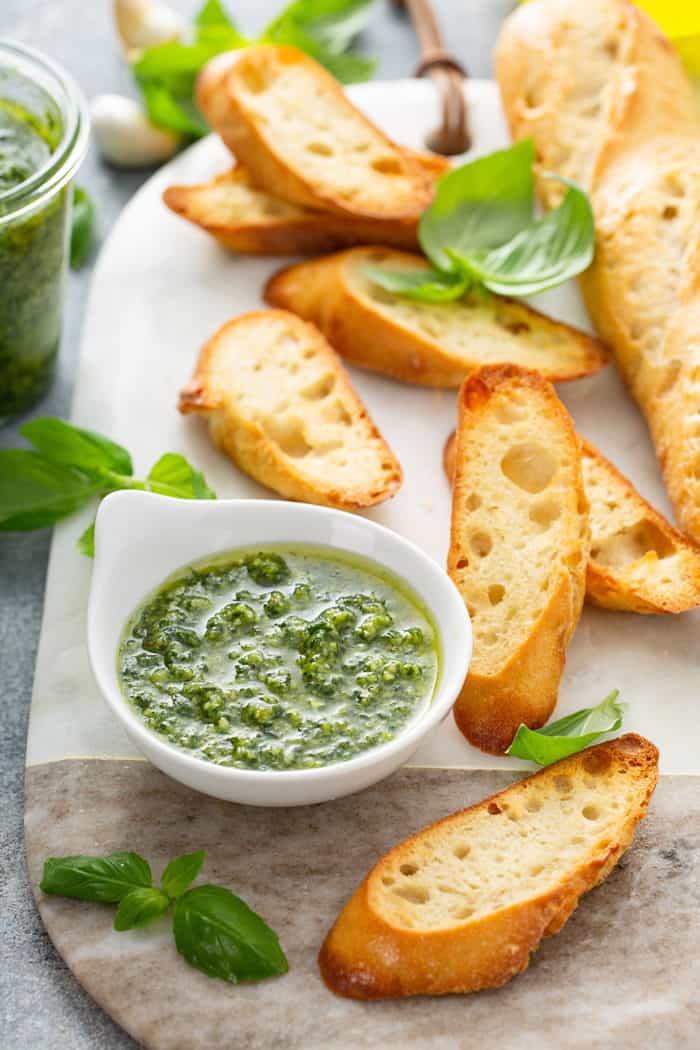 'Tis the season for planting our little garden around here. I usually kill everything – except mint, that stuff grows out of concrete! – but I still try for a small garden every year.
This year we have some tomatoes, cilantro, and basil. I always plant basil, even though the bugs usually get to it and the leaves end up full of holes. Not very pretty, but perfect for using for pesto.
Elle had never tried pesto before, but since she loves pasta I grabbed a fresh basil plant at Meijer (while we wait for ours in the garden to grow) and whipped up a batch of this homemade Fresh Basil Pesto for an easy pasta dinner.
WHAT IS BASIL PESTO?
Pesto – sometimes called pesto alla genovese – originated in Genoa, Italy. The traditional version of pesto uses a few simple ingredients:
Fresh basil leaves
Garlic
Pine nuts
Parmesan cheese or another hard cheese such as pecorino
Salt
Olive oil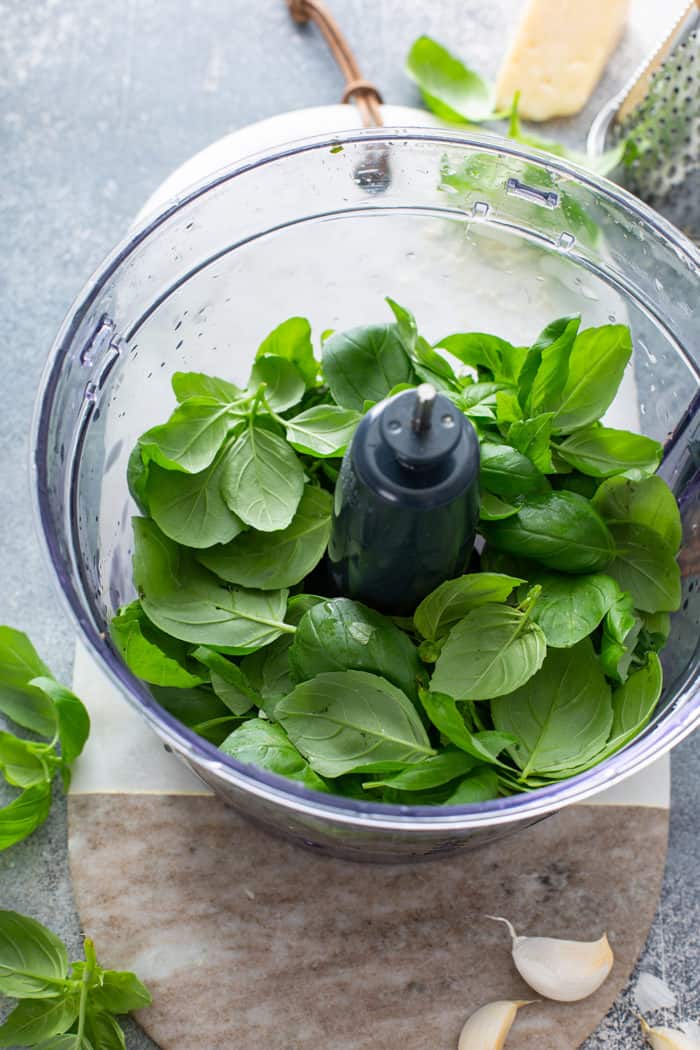 You can find recipes for all sorts of different types of pesto that replace the basil with other herbs or greens or the pine nuts with other nuts, such as arugula pesto or basil and walnut pesto. But the basil and pine nut combo is a classic for a reason.
Basil is super fresh and bright. Paired with salty parmesan, buttery pine nuts, and earthy olive oil, it makes for such a perfect sauce.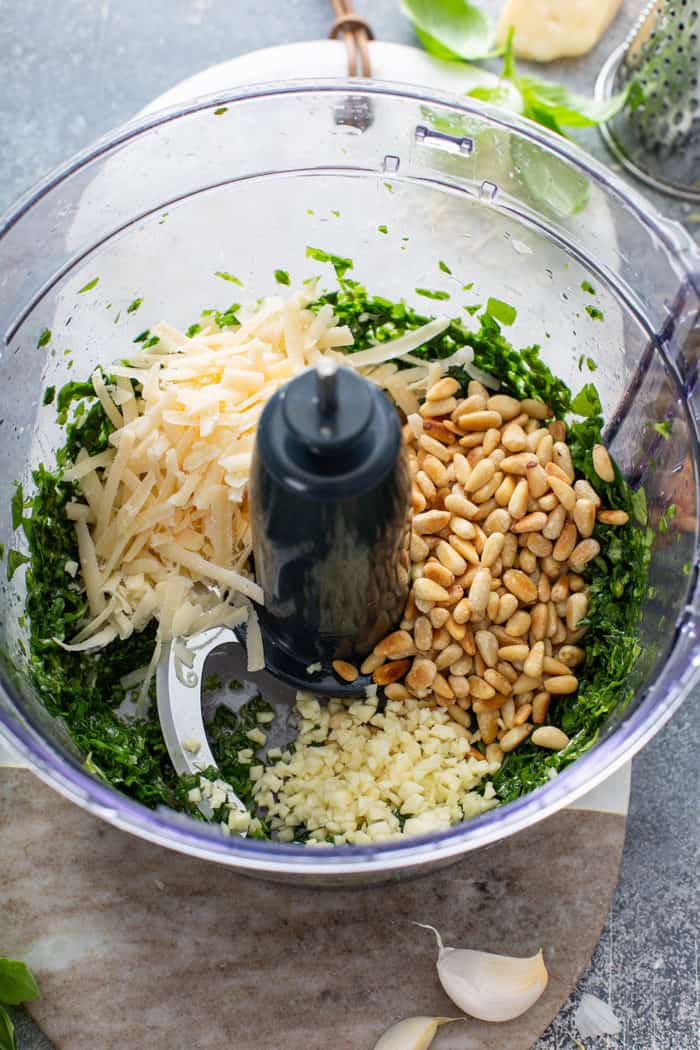 HOW TO MAKE THIS EASY PESTO
Fresh Basil Pesto is one of the easiest sauces you can possibly make. You don't even cook it!
Grab your trust food processor or blender and add the basil leaves and a couple tablespoons of the olive oil. Blend this until a paste forms.
Add in the pine nuts, cheese, garlic, and the rest of the oil and pulse until it is smooth.
Give the pesto a taste and season with salt and pepper to your liking. Your pesto is ready to use or store for later!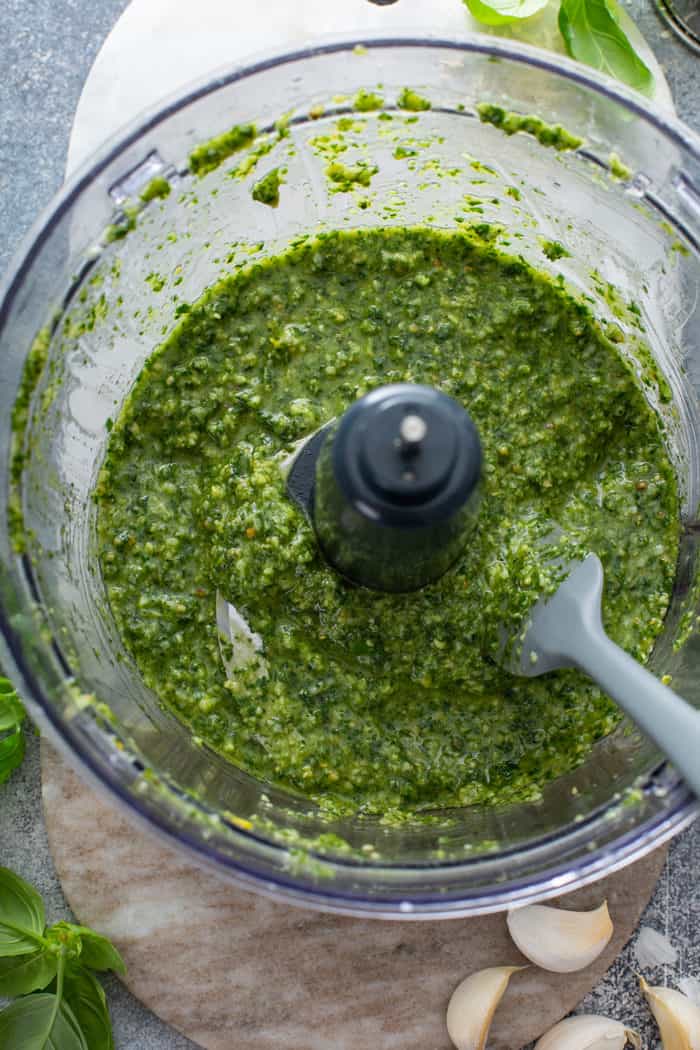 HOW TO USE FRESH BASIL PESTO
There are so many ways you can use your homemade pesto!
Of course you can toss it with freshly cooked pasta. Simply toss as much pesto as you like with the hot pasta and a bit of the pasta cooking water. You can even add in some grilled shrimp or any veggies you like.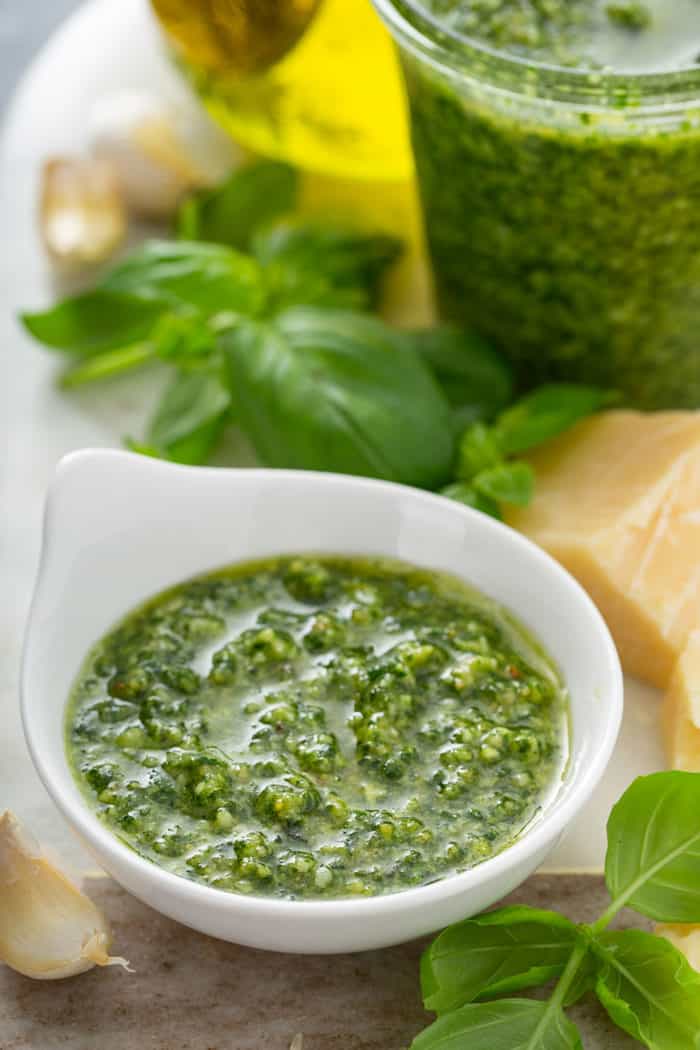 You can even use this Fresh Basil Pesto in my Creamy Pesto Pasta with Shrimp!
Pesto also makes for a great spread on sandwiches, sauce on homemade pizza (try using 30-minute pizza crust!), or as a topping for roasted vegetables.
Or try serving it alongside Extra Virgin Olive Oil Dip with a loaf of crusty bread. It's one of my favorite dips for fresh baguette!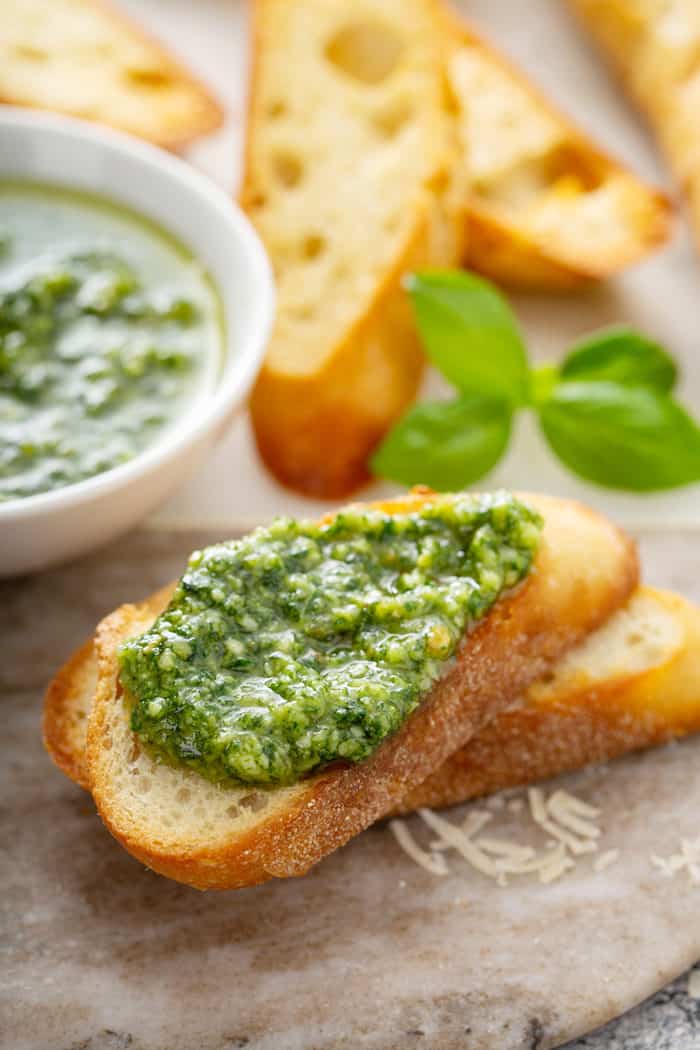 CAN PESTO BE FROZEN?
Want to store your homemade pesto for later?
It'll keep well in the refrigerator, in an airtight container, for up to 3 days. But I love freezing pesto for longer-term storage!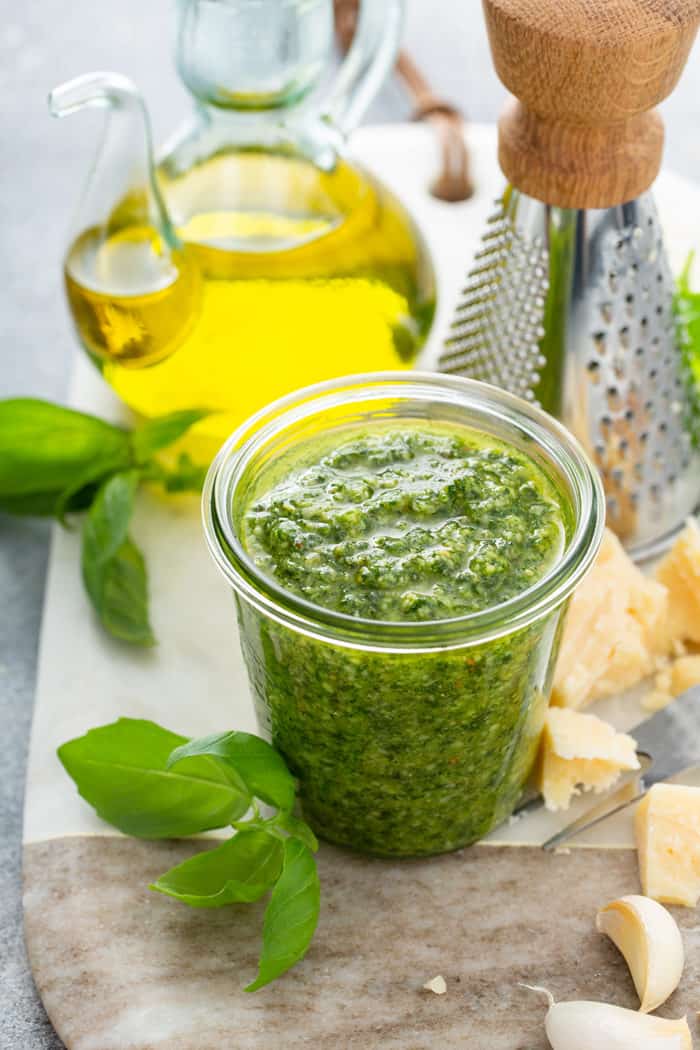 Pop your fresh pesto into the freezer-safe container of your choice and freeze for up to 3 months. You can even freeze it in an ice cube tray; just pop the cubes out once they're frozen solid and store them in a zip-top freezer bag. Then you can take out and thaw as much or as little as you need!
Having this pesto recipe up your sleeve will come in handy any time you find yourself with an excess of fresh basil.