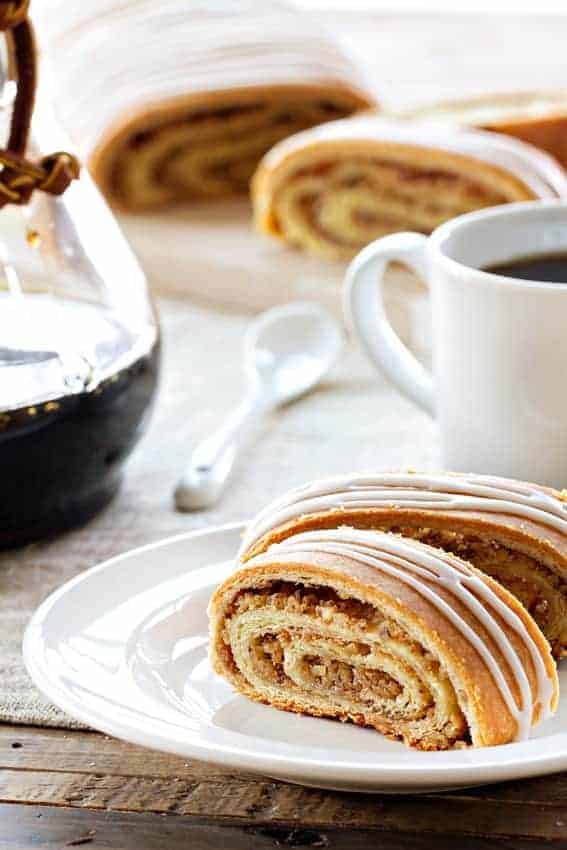 Honey Nut Rolls are filled with ground walnuts and sweet honey. They're sure to become a new holiday tradition.
This is a sponsored post on behalf of Fleischmann's® Yeast as a Bake a Little Extra Blog Ambassador. Thank you for continuing to support the brands that make My Baking Addiction possible.
Growing up, nut rolls were always a part of our holiday celebrations. While I don't have memories of my Nana making them in her kitchen, I definitely remember her purchasing them from church to share with family and friends.
We'd slice them up, warm the slices in the microwave, and slather them with butter. Much like our pumpkin rolls, they were a holiday tradition that I looked forward to every single year.
Last week, my mom and I were doing some blog prop organization in my basement and we happened upon a copy of a handwritten recipe that I had tucked away in a binder years ago.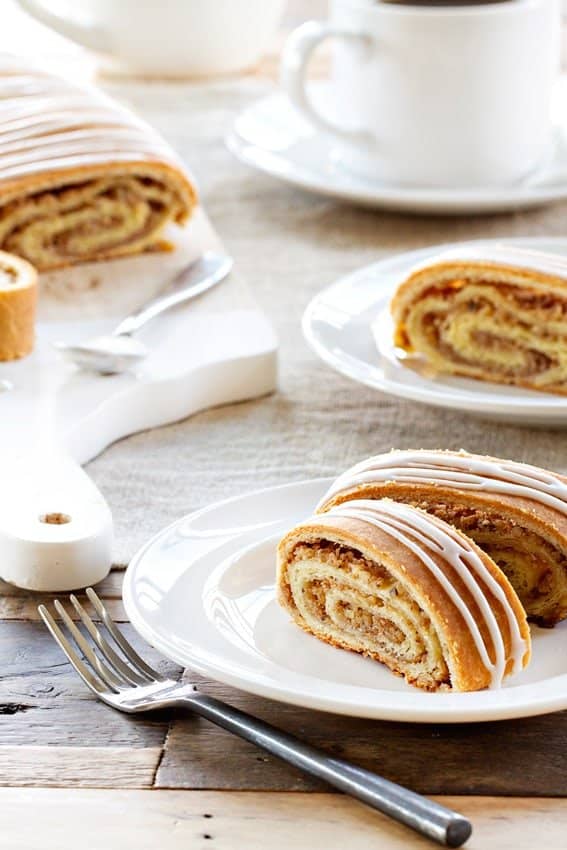 The recipe was written by my great grandmother's neighbor, Elsie. When I was little, I'd visit Else's house and she'd always greet me with food. Whether it was perfectly popped popcorn drizzled with melted butter, a bowl of finely diced apples, or a slice of warm nut roll, Elsie's house was my favorite spot for an afternoon snack.
And according to my mom, Elsie's nut rolls were second to none – especially her frosting. It always included her secret ingredient – a splash of whisky.
Although I'm pretty confident in the kitchen, Elsie's recipe definitely seems to have a couple of gaps. So instead of tackling her beloved version of nut rolls, I decided to gain experience with them first with a little help from Fleischmann's® Yeast and their recipe for Maple Walnut Nut Roll. Only we swapped out the maple flavoring and added in honey, to make it more like Elsie's nut filling.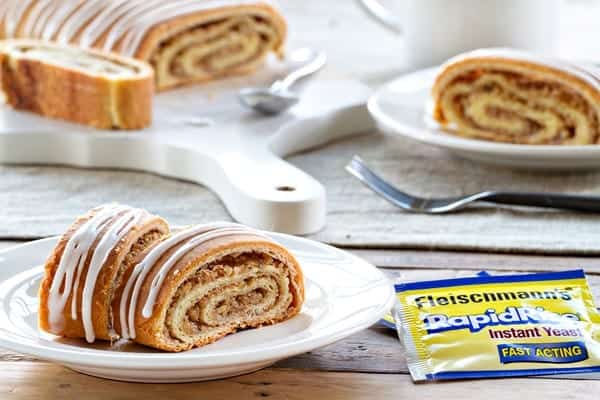 Yeast can be an intimidating element in baking. Even my mom was a little apprehensive after reading Elsie's recipe, but I assured her that with quality yeast and an instant read thermometer, we'd be nut roll pros in no time. Plus, by using Fleischmann's® RapidRise™ Yeast, we actually save a bit of time, which is always a good thing during the holiday season!
The Fleischmann's® recipe was a breeze to follow and was quite delicious. The dough was soft and tender, and held up incredibly well to being rolled ultra thin. The honey we added paired perfectly with the ground walnuts to add a bit of depth and sweetness to the filling.
Overall, I had great success with my first attempt at nut roll. My dad and brother actually ate over half a roll in one sitting and they didn't even warm it or add butter! And Elle was all about picking little pieces of frosting off the top of each piece.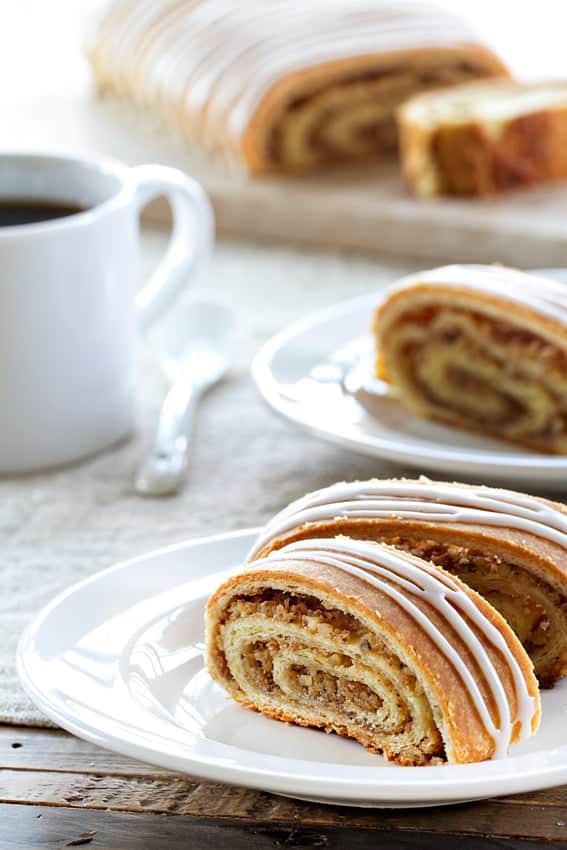 We can't wait to tackle Elsie's recipe this weekend, so stay tuned for the results later this month. We're even thinking about tackling poppyseed roll after that.
While classic holiday recipes are always a must-have, I hope this post inspires you to step out of your comfort zone a bit and bake a little extra while creating new memories and traditions that will last for years to come.
For more delicious recipes using Fleischmann's® Yeast, be sure to check out my Caramel Apple Cinnamon Rolls and Potato Rolls – both are sure to be a big hit this holiday season!