Looking for the best Christmas cookie recipes to make this year? Explore everything from drop cookies to cut-outs to chocolate favorites and everything in between.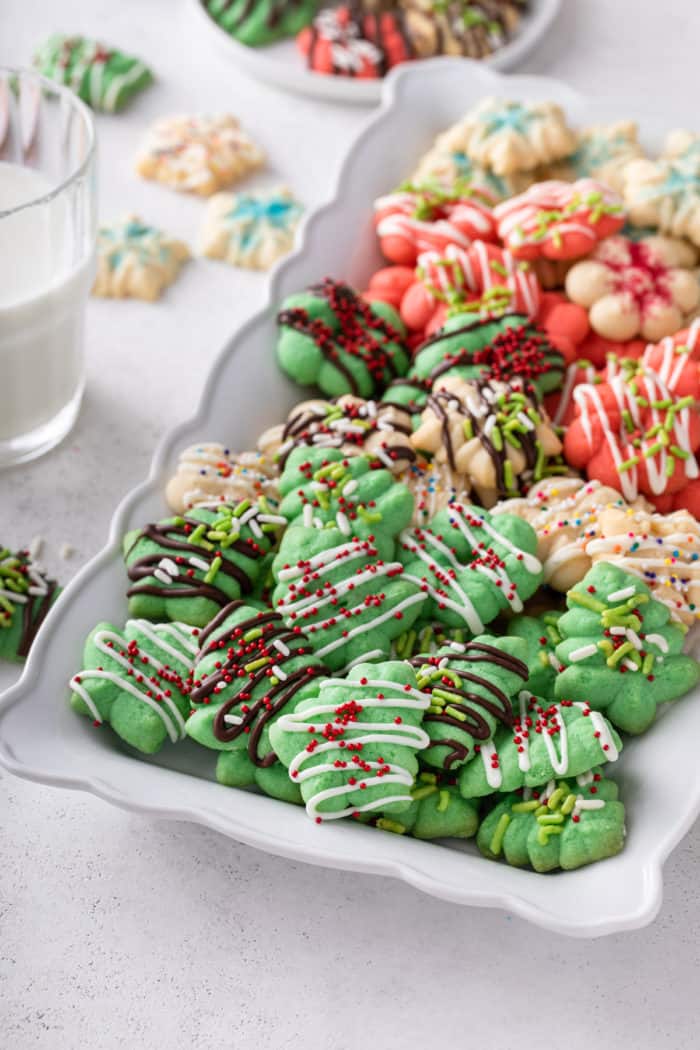 The moment Thanksgiving is over, I immediately shift into cookie mode. After all, is there anything more comforting than a batch of fresh Christmas cookies?
While some families have their go-to Christmas cookie recipes that they have to make every year, other families love to change it up. I fall somewhere in the middle: I have a few must-makes but also love trying a few new recipes each holiday season.
If you're looking for something new to try, you've come to the right place. I've gathered more than 135 of the best Christmas cookie recipes. They cover everything from no-bake cookies to cut out cookies to bar cookies and more, so there's something for everyone on this list!
Whether you try one or many of these recipes, I hope you enjoy baking them as much as you do sharing them with your loved ones.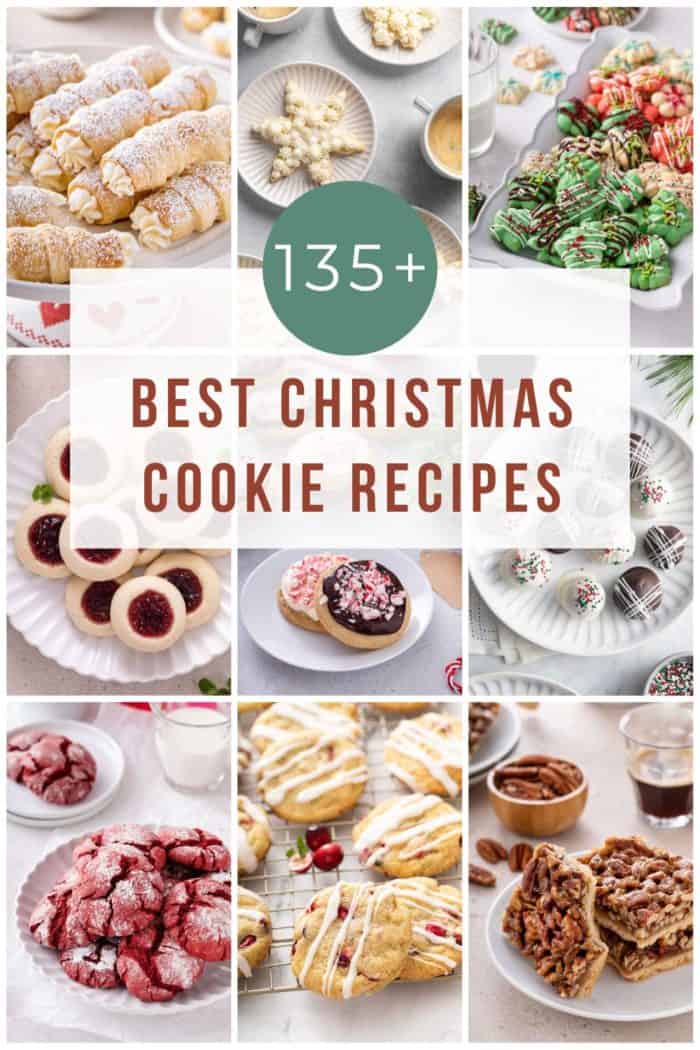 MY FAVORITE TOOLS FOR BAKING CHRISTMAS COOKIES
This section contains affiliate links.
There are a handful of tools I always keep close at hand when I'm baking, and especially during holiday cookie season.
Basic tools
Extras
These are tools that are nice to have but aren't necessarily required for all recipes. Consider these to be good gifts and stocking stuffers, too!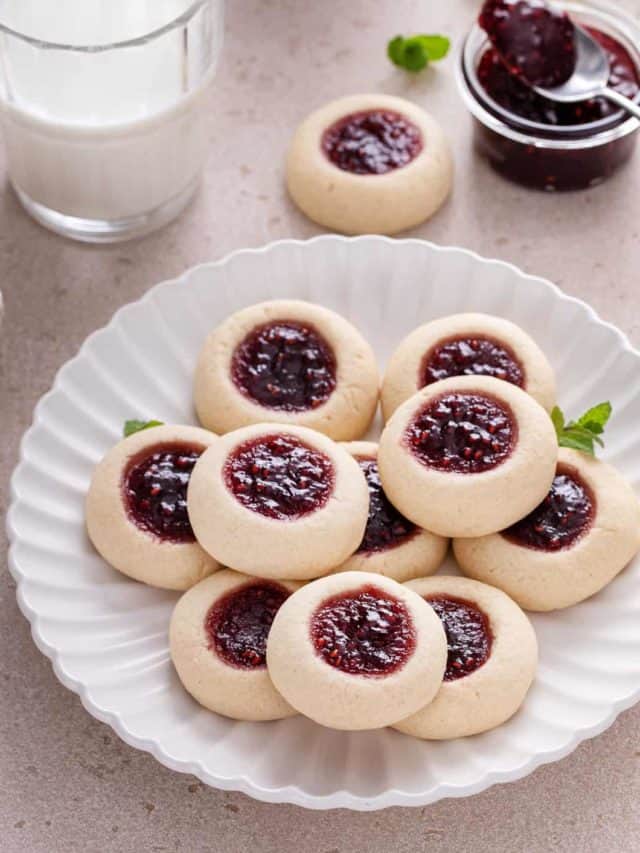 HELPFUL RESOURCES WHEN BAKING CHRISTMAS COOKIES
If you're a beginner baker, there are a few tips and tricks that are helpful when getting ready to make your favorite holiday cookies.
Before you get started, make sure you know how to measure flour and how to cream butter and sugar correctly. You'll encounter these steps in almost every cookie recipe and knowing the correct methods will help your recipes turn out perfect every time.
There are many types of sugar you may use, but brown sugar is always popular. It's not uncommon for it to harden in the pantry, so learn some tips for softening brown sugar and save yourself a trip to the grocery store.
You can also make an easy brown sugar substitute with just 2 ingredients if you run out.
Speaking of substitutes, learn how to make a powdered sugar substitute that you can use in cookie doughs and frostings.
Softened butter is a key ingredient in many cookie recipes, but sometimes I forget to set it out ahead of time. Luckily I know a few tips for softening butter quickly!
And lastly, have you ever wondered how to get perfectly round cookies like you'd get in a bakery? A drinking glass or mug is all you need to make that happen.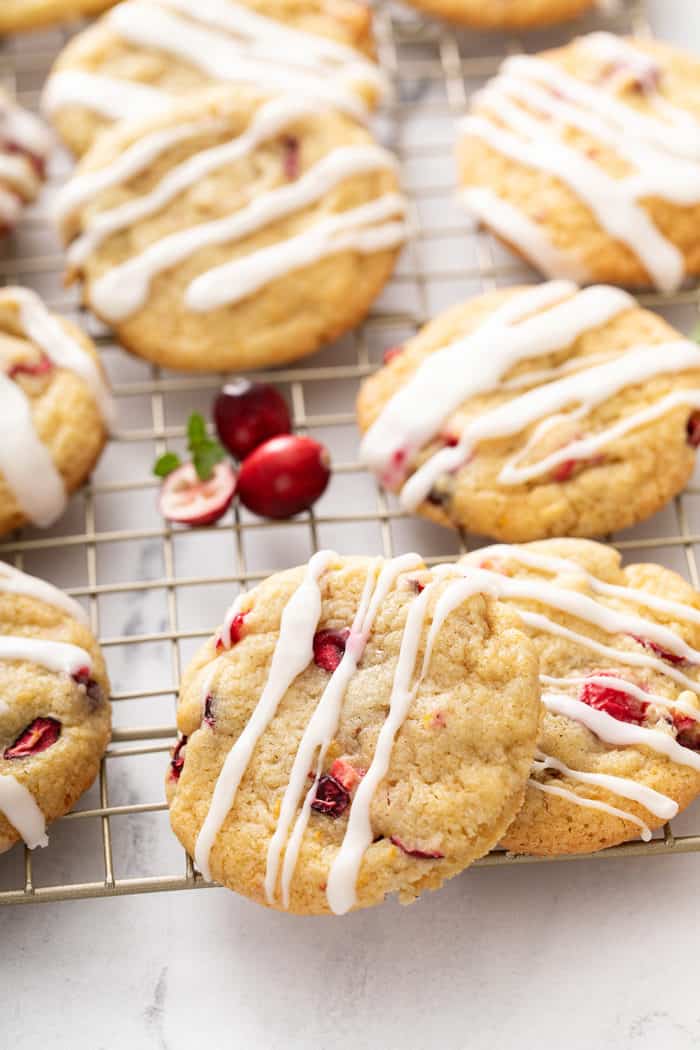 DROP COOKIES
Drop cookies are always a hit, both for the baker and the eater. They don't require any special shaping, so they're great when you want an easy cookie recipe.
And since they don't require any special shaping, drop cookies are great for making with kids. Some recipes may require rolling the dough balls in sugar, but that's a step kids love to help with.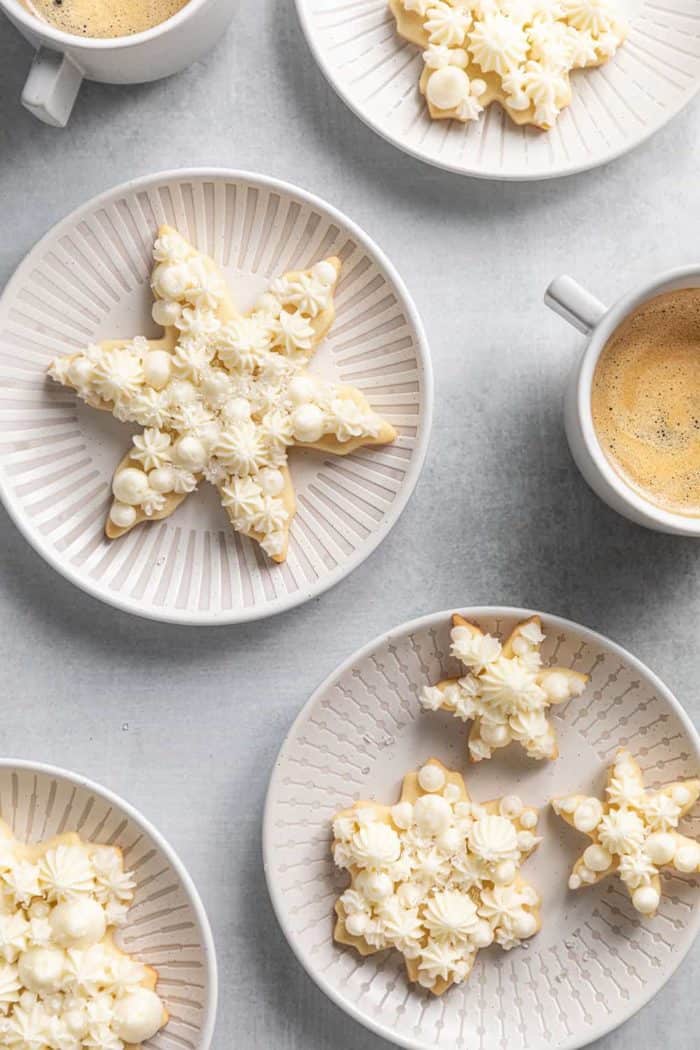 CUT-OUT & PRESSED COOKIES
Cut-out cookies and pressed cookies, such as spritz cookies, are almost synonymous with the holidays. These cookies are rolled and cut or pressed with a cookie press. They are often topped with sprinkles before baking or an icing after baking.
Whether you grew up with classic gingerbread or enjoy decorated sugar cookies, these Christmas cookies are always fun to make and are sure to delight friends and family.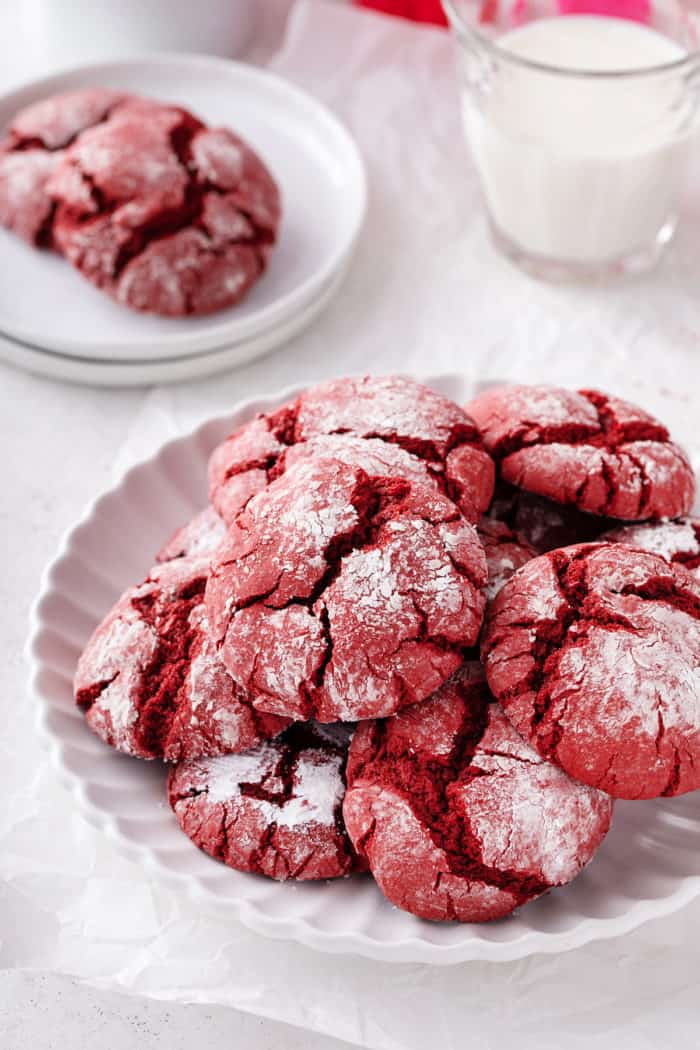 RED & GREEN COOKIES
Is there anything more fun than a themed cookie? And what could be more perfect for Christmas than red and green cookies?
These cookies come in a variety of shapes and flavors but all have one thing in common: they are red, green, or both!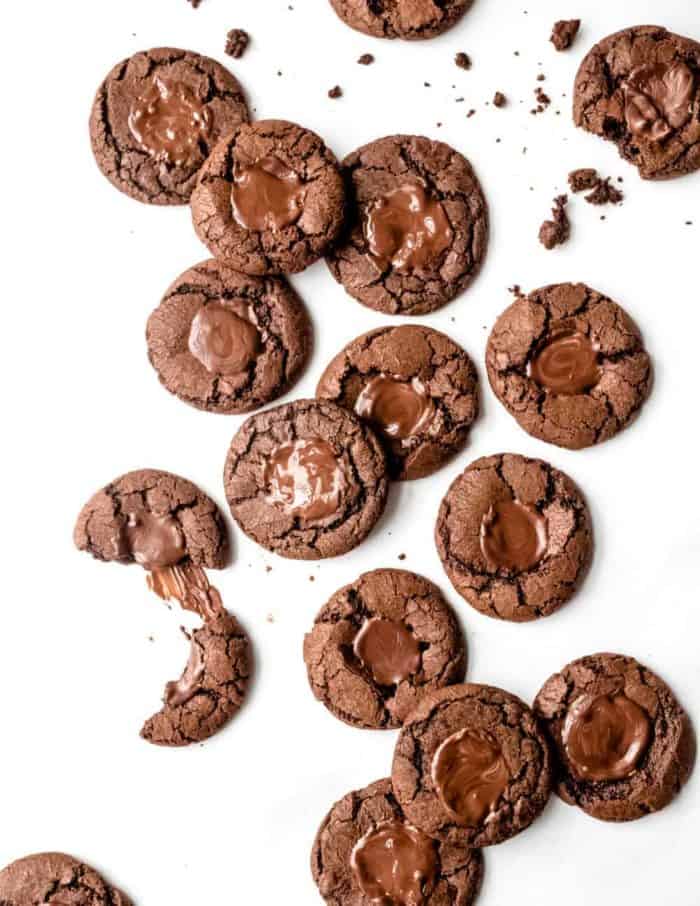 CHOCOLATE CHRISTMAS COOKIES
We can't forget about the chocolate lovers during the holidays! Whether they're packed full of chocolate chips, made with a chocolate dough, or filled with chocolate ganache, these rich cookies are sure to be a hit at any cookie exchange.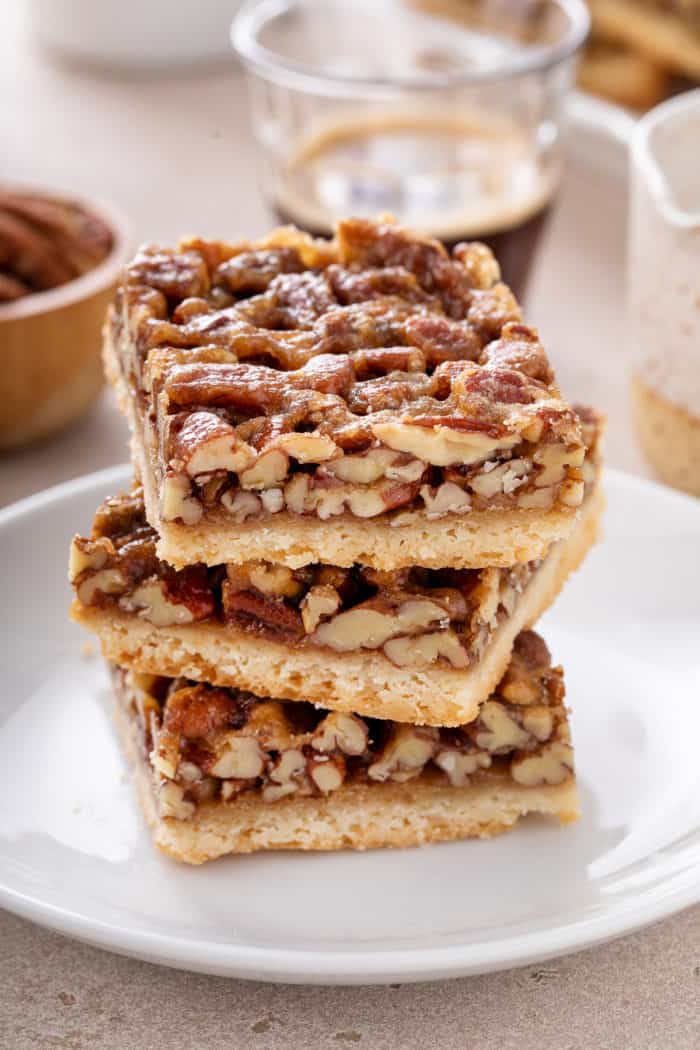 BAR COOKIES
Bar cookies are always a great option for holiday parties. Since you bake them in a large pan and cut them into as many pieces as you like, they usually take less time to make than individual cookies.
But that doesn't mean they aren't just as delicious! There are just as many flavor options for cookie bars as drop cookies. From sugar cookie bars to magic bars and everything in between, these recipes are some of my favorite go-tos.
COOKIE BALLS
Cookie balls are always a hit and disappear in a snap from any Christmas cookie platter. I think they're as much fun to make as they are to eat!
Sometimes called cookie truffles, cookie balls come in so many forms. From boozy rum balls to old-fashioned peanut butter balls, these are a must for your holiday cookie exhanges.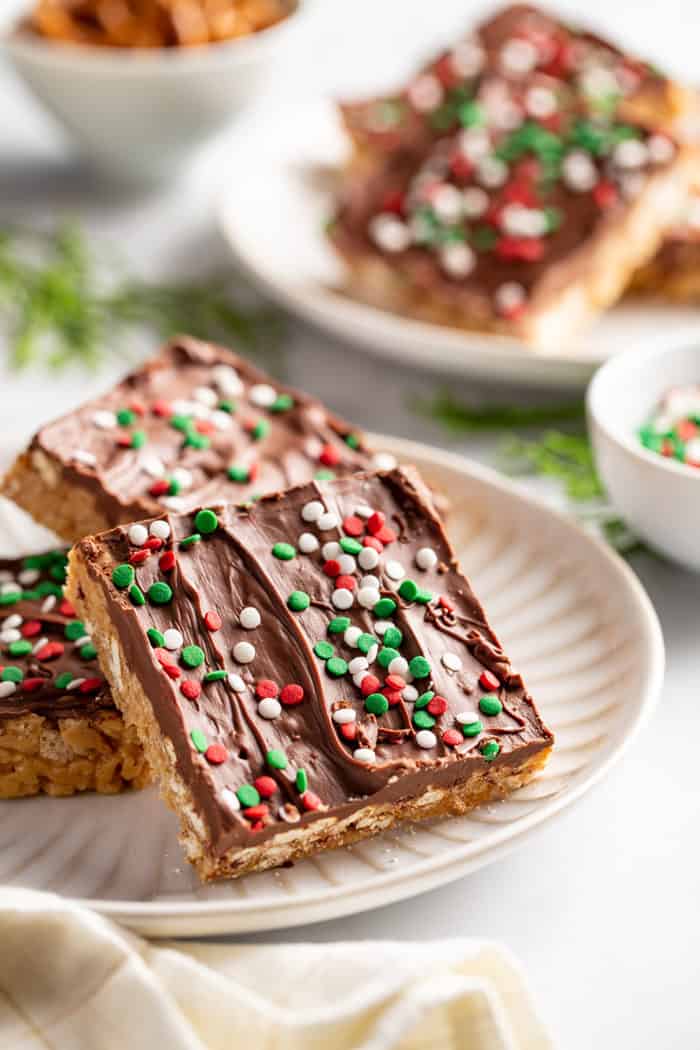 NO-BAKE COOKIES
Let's face it: sometimes you don't want to turn on the oven, even to make Christmas cookies.
If you're avoiding the oven, these no-bake cookies are your solution. With so many varieties and flavors to choose from, you could throw an entire party just with no-bake holiday cookie recipes!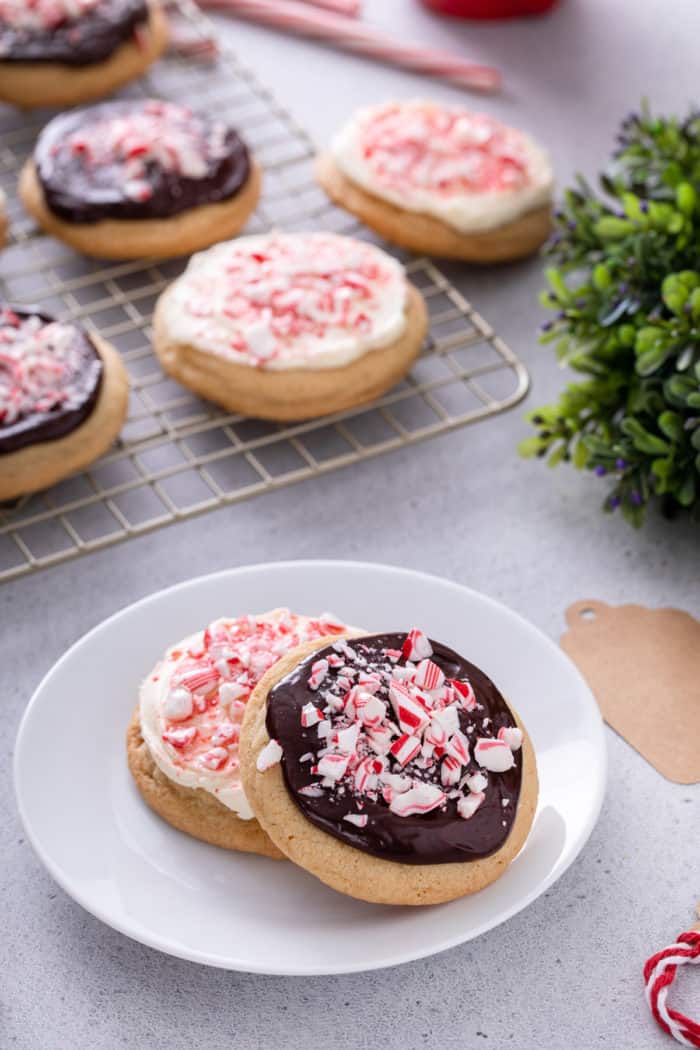 PEPPERMINT & MINT
Is there a flavor that screams "winter" more than peppermint? If you crave the flavor of cool peppermint and mint, especially when it's paired with rich chocolate, these recipes are for you.
(Santa would probably appreciate a few of these left out for him, too!)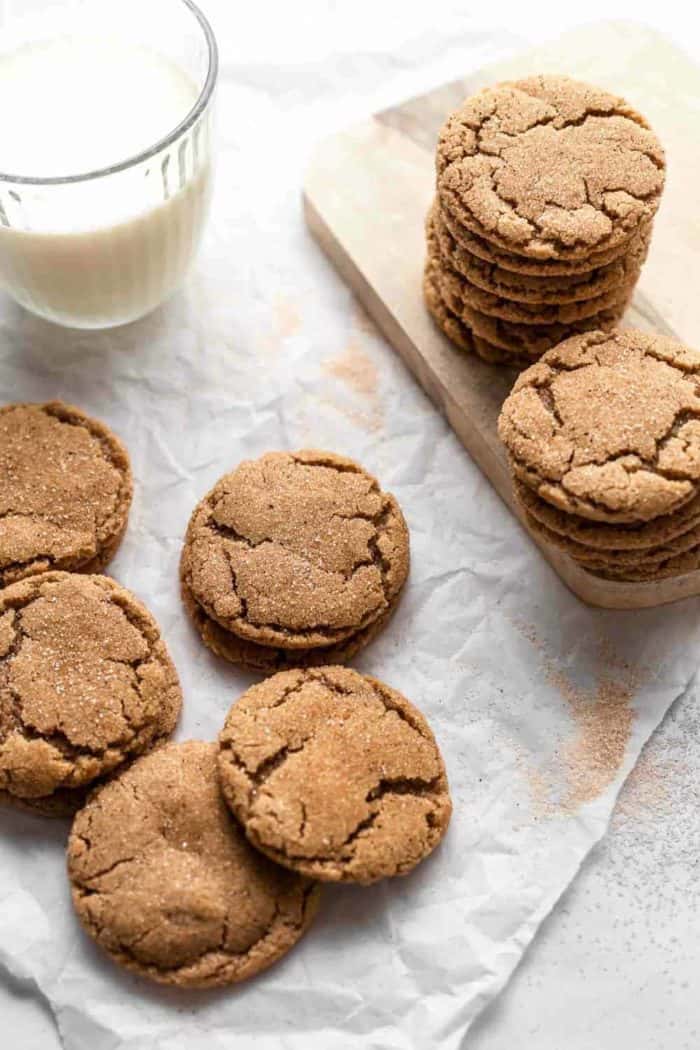 REIMAGINED CLASSICS
The classics become classics for a reason: because they're amazing! But sometimes it's fun to change things up and give them a little twist.
These reimagined classics are some fun plays on longtime favorites. From new fillings for thumbprint cookies to infusing chai spices into old favorites, these new recipes may soon become old favorites.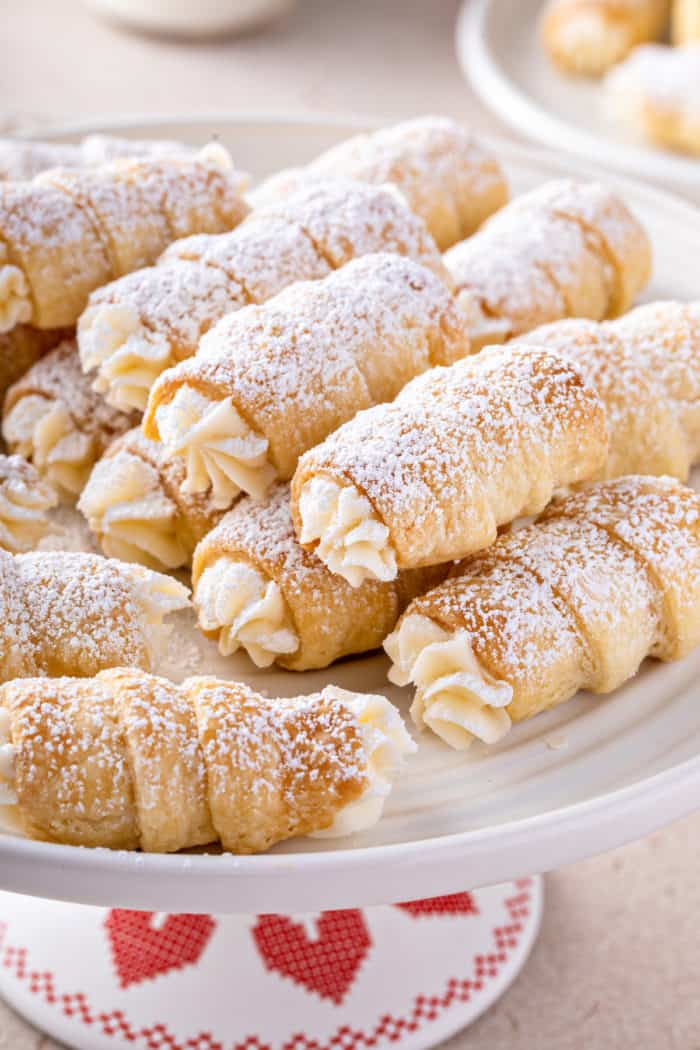 A LITTLE BIT OF EVERYTHING
Not all Christmas cookie recipes fit perfectly into a category, but that doesn't mean they don't belong on your cookie platter this holiday season.
From checkerboard cookies and old-fashioned clothespin cookies to biscotti and shortbread, these cookies are a little bit of everything and a whole lot of delicious.